All You Need to Know about Term Insurance 
8 min read • Updated 26 June 2023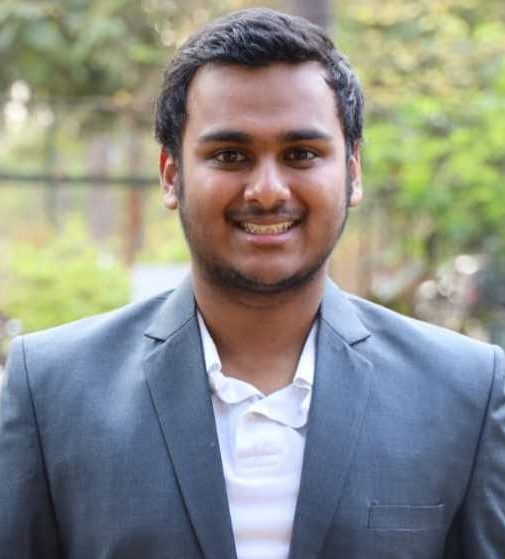 Term insurance is a type of life insurance policy that provides life coverage for a specific period at affordable prices. Unlike other life insurance policies, it is a pure life insurance product with no saving or investment component.
Its simplicity makes it affordable for policyholders to provide financial protection to their family members. If the insured individual passes away during the policy tenure, his nominees receive the death benefit from the insurance company.
Here, let us discuss the essential details of a term insurance plan.
Features of Term Insurance
Provides financial cover against eventualities
You can purchase term insurance policies to ensure your family's stress-free future. Even a small premium payable under term insurance policies can be adequate to secure your family's future.
Provides add-on riders
You can add a variety of riders to enhance the coverage of your term insurance plan. By paying a little extra premium, you can get more policy benefits and comprehensive coverage. For example, if you are diagnosed with a critical illness covered by your term insurance policy, you will receive a lump sum adequate for the highest quality treatment. Investing in term insurance policies with accidental death or disability riders will help you deal with medical emergencies without worrying about finances.
Flexibility in premium payments
Term insurance policyholders can pay term plan premiums annually, semi-annually, quarterly, or monthly. These premium payments are ideal for salaried individuals, as they can choose their preferred premium payment frequency.
Why is term insurance a popular option?
They are simple to understand
A significant benefit of term insurance policies is that they are simple and easy to understand. All you have to do is pay the premiums on time, and the insurer covers your life for a fixed duration to offer the term insurance benefits.
High sum assured at affordable prices
Compared to other life insurance policies, term insurances are available at affordable premiums. Another crucial factor you need to consider is that the younger you are when purchasing a term policy, the lower your premium will be.
Multiple death benefit payout options
People get the benefit of multiple death benefit payouts with term policies. As a result, the policyholder's dependents will get a large sum in the event of the former's unfortunate and sudden demise.
People can also choose a monthly income as a death benefit and a lump sum amount. It will make it easier for the deceased's family to manage their finances.
Provides accidental death benefit coverage
Accidents can occur without warning, and a family without earning members can be easily overwhelmed with daily expenses and liabilities like home loans. Term life insurance policies for accidental death help family members cope financially during such emergencies.
Comes with several tax benefits
Did you know that term insurance policies also provide tax benefits apart from securing your family's future financially? Listed below are the crucial points:
Under Section 80C of the Income Tax Act of 1961, you can claim deductions for up to ₹1.5 lakh on premiums paid for term insurance plans.
Under Section 80D of Income Tax Act, people can claim deductions up to ₹25,000 for premiums paid towards health-related coverage like critical illness riders.
Under Section 10 (10D) of Income Tax Act, the death benefit of term insurance plans is entirely tax-exempt.
Types of Term Insurances
Level term plan
It is the default life insurance coverage that insurers offer in India. Here, the sum assured to the policyholder remains the same throughout the tenure of the policy. However, if planned in advance, the amount of premium paid can be minimised. Moreover, the nominee receives death benefits upon the policyholder's death.
Convertible term plan
It can eventually change the sort of term insurance into another type of insurance plan; hence, it has the name "convertible term plan." It is ideal for people to be aware that their financial priorities will change in the upcoming years.
Suppose Tina has purchased a 20 years convertible term insurance policy. After 5 years, she can convert the policy into an endowment or whole-life plan.
Decreasing term insurance
In decreasing term insurance policies, the sum assured decreases at a predetermined rate as the policyholder's age increases. Its working principle is that as a person's age increases, their liability decreases, and so does the need for a higher sum assured. Therefore, it is ideal if a person has availed a loan or mortgage and wishes to pay it off in the future.
Return of premium term insurance
This type of term plan comes with a savings component, which differentiates it from all other term plans. The policyholder gets back the premiums if they survive till the end of the maturity period if no claim has been made.
Increasing term insurance
Here, the sum assured increases every year by a predetermined percentage. The increase rate is determined when the individual buys a term insurance policy. It can be either simple or compounded. Increasing term insurance is an ideal plan for people whose financial liabilities will increase as it helps keep up with the rising prices.
Why Should You Buy a Term Insurance Plan?
It provides financial security to family members of the policyholder in case of their demise during the policy term.
Suppose a policyholder has taken loans. In the event of the policyholder's demise, their family may become burdened with outstanding liabilities. In this situation, they can use the payout from a term insurance policy to meet these debts.
When you have term insurance that covers critical illness, it can help during any unforeseen medical emergencies without draining your savings.
General exclusions under a term insurance policy
Life-threatening activities like adventure sports. This exclusion includes sports like skydiving, car or bike racing, paragliding, rock climbing, etc.
Deaths due to pregnancy-related complications.
Deaths caused by private plane crashes. Please note that the insurance provider usually covers deaths by commercial plane crashes.
Deaths by suicide.
If the insured individual dies during a war or while participating in activities connected to war, it will not give the death benefit.
Deaths caused due to participation in illegal or criminal activities will not be covered by term insurance plans. Examples include driving under the influence of alcohol, consumption of drugs, non-disclosure of habits like smoking, and injuries or deaths caused due to car accidents wherein the policyholder wasn't wearing seat belts.
The insurer may deny the claim if it is determined that the nominee was responsible for the policyholder's death.
In cases where the policyholder's death is linked to criminal behavior, the insurance company may refuse to pay out the death benefit.
Term insurance policies generally don't cover deaths due to earthquakes and tsunamis.
Critical things to know before buying a term insurance policy
Claim Settlement Ratio
It is the percentage of claims settled by the insurance company against the total number of claims filed by policyholders in a year. The higher the claim settlement ratio, the better the chances for policyholders to get their claims settled.
Solvency Ratio
It is an indicator of the insurer's financial capability to settle claims. Experts recommend that people should opt for an insurer whose solvency ratio is at least 1.5.
Insurance Cover & Riders
Based on the number of dependents in your family, age, lifestyle, etc. you have to find the term insurance that provides the best coverage, along with additional riders that cover additional situations.
Final Words
Before you purchase a term insurance policy, remember to check the claim settlement ratio and solvency ratio of the plan. Moreover, carefully analyse your financial needs and liabilities before selecting a term policy. For example, if you are the sole breadwinner of your family, ensure an adequate sum is assured as soon as possible.
Frequently Asked Questions (FAQs)
What factors affect term insurance premiums? 
Multiple factors affect term insurance premiums. These factors include the policyholder's age, annual income, insurance coverage amount and tenure, health condition and whether the person is a smoker or a non-smoker. 
Does term insurance provide terminal illness benefits? 
Generally, term insurance policies provide the option of adding critical illness riders, providing additional financial coverage against terminal illnesses. But insurance companies have different terms and conditions associated with critical illness riders.
What is the minimum and maximum age to purchase a term insurance policy? 
Generally, 18 is the minimum age to buy term insurance policies. But, the upper age limit varies from insurer to insurer. Moreover, the entry age may vary from one insurer to another.
Does term insurance cover deaths outside India? 
If the insurance company is informed of the accident and other details as soon as it occurs, they may cover deaths outside India. But if the policyholder travels to unsafe countries, the claim might get rejected. You need to talk to your insurer to determine if it provides coverage in foreign countries.
Can I purchase term insurance for a spouse? 
Yes, you can, and joint-term insurance policies are prevalent because they offer many benefits. Joint insurance policies cover couples under a single plan, and the entire process is hassle-free and cost-effective.