Students Credit Card: Is Getting One a Smart Decision?
6 min read • Updated 12 May 2023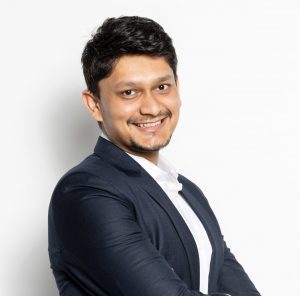 In the modern era, the usage of credit cards is becoming widespread among everyone including students. As more younger people gain access to credit, many financial institutions are focusing their products on students and making them a target audience.
If you are a student studying away from home and need help with the costs of purchasing books, paying for accommodation, etc., having a student credit card can be beneficial. However, before applying for a student credit card, let's know about its pros and cons to make an informed decision.
What Is a Student Credit Card
A student credit card is typically designed to meet the needs of college students. As it is a secured credit card, It usually comes with a lower interest rate. Every student above age 18 is eligible to apply for student credit.
This type of credit card comes with nominal documentation and eligibility criteria. All you need to provide is age proof, residence proof, educational enrolment proof or a student's ID card. In India, students can access credit cards belonging to 2 categories. This includes secured credit cards and add-on cards.
Secured credit cards are the ones that are available against fixed deposits pledged as security. On the other hand, add-on cards are credit cards where the parents are essentially in charge of making payments on bills. Both come with their own set of pros and cons. Depending on your needs and ability to handle your responsibility, you can apply for a student credit card.
Features of Student Credit Cards
Student credit cards are different from regular credit cards. They often come with lower interest rates. Most banks levy interest rates as low as 9% p.a. on carry-over balances. However, this can vary from bank to bank. Apart from this, a student credit card comes with the following features:
Its credit limit is restricted to the amount of the fixed deposit.
In contrast to other credit cards, students' credit cards typically do not charge a joining fee. Simultaneously, it also charges low annual fees so that you manage the credit card seamlessly, making it simpler to keep it active.
In the event that you have lost your student's credit card, you can easily obtain a duplicate almost for free.
The majority of banks provide monthly statements and other features like auto-pay, rewards and other facilities with student credit cards. As a result, it can help you manage your finances and daily expenses with ease.
Pros of Getting a Student Credit Card
Apart from minimum documentation requirements, this type of credit card provides some notable benefits. Here is a list of some of the benefits of getting a student credit card:
Transacting with Comfort and Ease
With this type of credit card, numerous exchanges become a lot more convenient. It permits you to make a transaction at once towards the month's end. As a result, it makes it easier to monitor different expenses as you receive all relevant details in your credit card statement.
Building a Good Credit Score
Like any other credit card, making repayment before the due date contributes towards building a good credit score. A good credit score will further help you to take any future loan.
Most individuals often face difficulties in getting credit due to having no credit history. In this essence, a student credit card can be a worthwhile first credit card, helping you build credit from scratch. If you can manage your expenses and be prompt with your repayments, you can make use of this card without any hassle.
Student credit cards come with a variety of reward points, cashbacks and discounts that you can collect. You can use the accumulated reward points in different places to cover your expenses. Additionally, banks do not charge any joining fees. You can also enjoy no or extremely low annual fees on the card.
Convertible to a Normal Credit Card
After the completion of 3 years of education, you can convert your existing student credit card into a normal credit card. Then, you can set up a credit limit on the new card depending on your employment and income status.
Cons of Getting a Student Credit Card
Here is the list of drawbacks of using this type of credit card.
Aside from getting numerous advantages, there are some notable drawbacks and one such con is a lower credit limit. Since this type of credit card possesses a lower credit limit, this card has limited usefulness during costly emergencies.
Giving students easy access to credit permits them to spend carelessly on online shopping and luxuries. Student credit cards come with fees like annual fees, late payment fees, foreign transaction fees, and higher interest rates. So spending irresponsibly can get you trapped in debt.
Is it Right to Apply for a Student's Credit Card?
Although most parents have legitimate concerns that children might misuse credit card power, a student credit card is an essential tool for students living abroad. As it comes with numerous benefits, students can learn how to manage their finances effectively which will give them a sense of financial freedom.
However, before applying for a student credit card, it is imperative to learn effective management lessons. It is also essential to be aware that a credit card is merely a loan and just like other loans, one must repay in full on time.
Final Words
Credit cards can be a useful financial tool for students if they use them wisely. So it is imperative to always keep an eye on your spending habits and refrain from making useless transactions. But before applying for one always weigh your needs and ensure that you are ready to deal with financial responsibilities.
Frequently Asked Questions
Is it better to get a student credit card or a normal card?
If you are a student, it is better to opt for a credit card for students than for a normal one. This type of card comes with relaxed eligibility criteria and minimal documentation. 
What is the difference between student credit cards and regular credit cards?
Student credit cards come with lower credit limits and very low cash withdrawal limits in comparison to other credit cards. Unlike regular credit cards, you can issue a duplicate student credit card free of cost, in case of losing it.
How can students attain a good credit score?
Getting a student credit card is easier than any other card. Therefore, through this type of card, an individual can gradually build a good credit score. However, it is important to note that students must not overboard with purchases and adopt good credit habits.