Stock Market Indices: Meaning, Types, and Other Details
6 min read • Updated 13 January 2023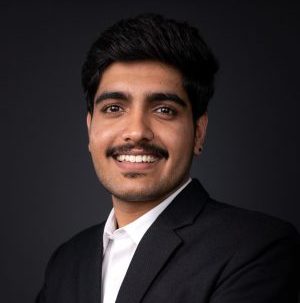 When you first start learning about the stock markets, you will come across several financial terms on a daily basis. Among these terms, the word 'stock market index' is of crucial importance as investors use it to track the overall state of a sector or the entire market.
A stock market index is a vital indicator in determining investment decisions. If you are interested to learn about stock market indices and their types, keep reading this blog.
What Is a Stock Market Index?
Stock market indices are tools that indicate the performance or changes in a stock market. These are lists of stocks created by categorizing stocks of a similar type.
The word 'market' refers to stock exchanges in a country where several companies are listed and their stocks are traded daily. India has two primary stock exchanges: National Stock Exchange (NSE) and the Bombay Stock Exchange (BSE).
The Securities and Exchange Board of India (SEBI) monitors and regulates the stock exchanges. BSE and NSE have their own indices, which account for the performance and prices of various companies and categorize them based on market capitalization and sector.
The accumulated performance of the stocks of these companies is used to create an overall index representing the entire market/sector and its performance. The movement of an index reflects the overall value of its underlying stocks.
What Is the Importance of Stock Market Indices?
It is believed that the most valuable companies listed on the Indian stock exchanges represent India's economic performance. Hence, it is important to track the indices of a stock market to understand the performance of a particular sector and of the market as a whole. It is because if the prices of the underlying stocks in an index decrease, the index also decreases in value.
Investors use market indices to plan their investments and make financial decisions accordingly. A sectoral index represents a sector, and thus its performance reflects the performance of the whole sector. Based on this indicator, investors can decide to enter or exit a particular industry.
Major stock indices only include the top-performing companies of a market; thus, most companies compete to be included in the indices, which balances and improves a market's performance as a whole.
You can also use stock market indices for passive investments. In this style of investment, you need to invest in a portfolio of stocks that resembles an index. This is suitable for investors who do not have the time or knowledge to pick the right stocks actively.
What Are the Types of Stock Market Indices?
The following are the main types of stock market indices:
Benchmark Indices:
These indices list the top-performing stocks from all sectors and are reliable indicators of a country's stock market performance. Nifty 50 and BSE Sensex are the two benchmark indices in India.
Sectoral Indices
These indices are for a specific sector like healthcare, pharma, banking, FMCG, etc. They only list public stocks of companies belonging to a certain sector. S&P BSE Healthcare, Nifty PSU Bank, and Nifty FMCG are a few examples of sectoral indices.
Market-cap Based Indices
These are indices that include companies belonging to a certain market capitalization range. Market cap refers to the total value of all outstanding shares of a corporation. BSE Midcap 100 and BSE Smallcap 250 are some examples of such indices.
Broader Indices
Some indices like S&P BSE 500 and NSE 100 are larger versions of indices. They include more companies and they provide a broader picture of market performance.
How Are Stock Market Indices Calculated?
It is clear by now that market indices include the stock value of the largest companies, and they are an indicator of their performance. The values of indices shift with the fluctuations in the market.
However, it is important to understand how this indicator is measured. BSE calculates the index using the free-float method to determine the market capitalization of the top companies. This method records the proportion of shares of the companies that can be readily traded.
BSE determines a free-float factor for all 30 companies after calculating the market capitalization of these companies. After identifying the free-float market capitalization, BSE uses ratio and proportion on a base index of 100 to calculate the value of SENSEX.
The formula to calculate SENSEX's value is,
SENSEX = (Total free-float market capitalization/ Base market capitalization) x Base Index Value.
Nifty uses the free-float market capitalization-weighted method to rank companies on its index. It is a method similar to SENSEX calculation as explained above; however, the base index value, in this case, is considered 1000.
The formula to calculate NIFTY Index is as follows,
NIFTY= (Current Market Value/ Base market Capital) x Base Index Value.
Final Word
Stock market indices are important indicators of the performance of a country's financial markets and economic growth. Smaller indices also show the performances of a certain category of stocks. Hence, investors need to keep track of these indices to identify market trends, sector behaviour, and other factors.
As for the computation of indices, different weightage is assigned to different companies based on market capitalization, sometimes due to a massive and significant change in one or two stocks may drag the index either way.
Frequently Asked Questions
What are the top stock indices in the world?
Similar to India, several countries such as the USA, China, and Russia have stock exchanges and indices. The top 5 widely known global indices are:
S&P 500 (Standard and Poor 500) 
NASDAQ
Dow Jones Industrial Average (DJIA)
FTSE-100 (Financial Times Stock Exchange)
Russell Indices
Which are 7 operating stock exchanges in India?
India's main two stock exchanges are Bombay Stock Exchange (BSE) and National Stock Exchange (NSE). However, there are five other operating stock exchanges in our country. These are:
Calcutta Stock Exchange Limited
Metropolitan Stock Exchange of India Limited
Multi Commodity Exchange of India Limited
National Commodity and Derivatives Exchange Limited
Indian Commodity Exchange Limited
What is SEBI?
The Securities and Exchange Board of India (SEBI) is the statutory body that monitors and regulates all stocks, debts, and securities-related activities in India. SEBI protects investors' interests in the financial markets of India. They also prevent fraud and malpractices by market participants.
What is a Depository?
A depository is a body or institution that holds assets and related instruments of companies and investors in a dematerialized (Demat) format. National Securities Depository Limited (NSDL) and Central Depository Services Limited (CDSL) are India's two largest depositories.