Should You Invest in Market-Linked Debentures?
6 min read • Updated 19 December 2022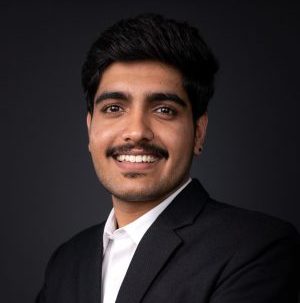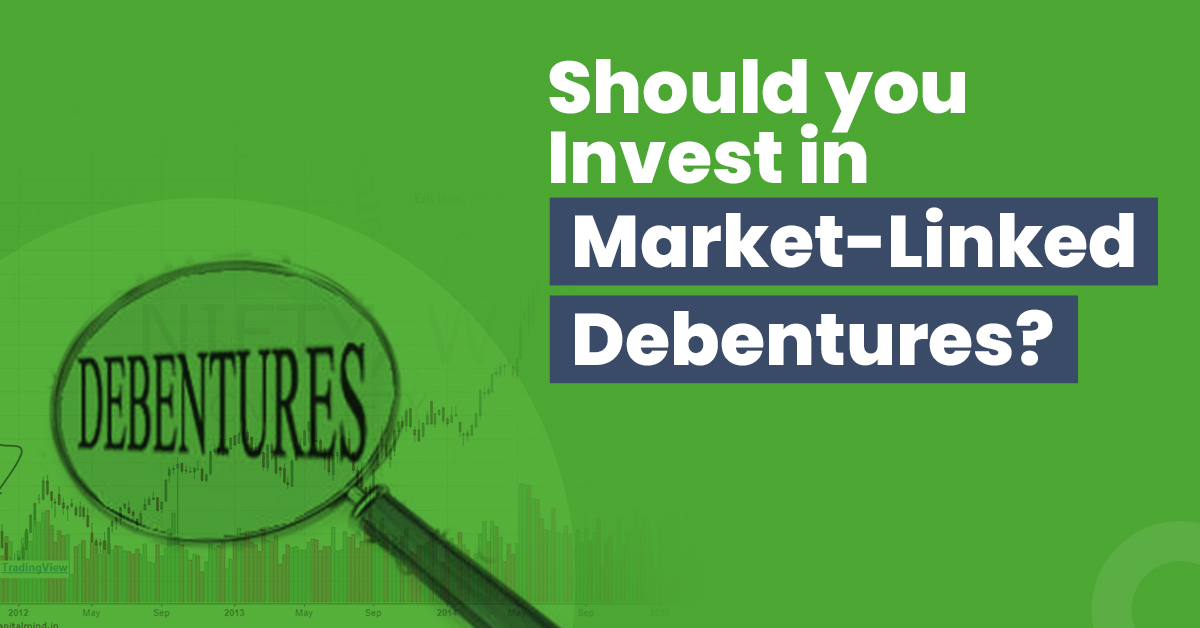 Stocks and bonds are the two most popular investment options available in the market. While investors are well-aware and can predict the returns that bonds would generate with certainty, it is difficult to predict whether stocks will provide profits or losses. However, they hold the potential for exceptionally high returns. MLDs (market-linked debentures) are special debt instruments whose returns are based on market fluctuations.
Read this blog to learn crucial information about MLDs that would help you make better investment decisions.
What Are Market-Linked Debentures?
First, let us understand what MLDs are. Market-linked debentures are structured fixed-income instruments regulated by SEBI (Securities Exchange Board of India). Their returns are linked to the performance of an underlying index or securities. MLDs provide investors with the principal amount and market-linked returns after maturity, with no provision for earning returns periodically.
Generally, Market-Linked Debentures have a face value of ₹10 lakh per MLD, and tenure tends to be around 1 – 5 years. (However, SEBI, through its circular published on October 28th 2022, has reduced the denomination to ₹1 lakh. According to this, MLDs issued on or after January 1st 2023, will have the option to keep the face value of ₹1 lakh.) Principal-Protected MLD is the most common product that is available. Let us understand how it works with an example: 
Suppose a company issues MLD with Nifty 50 as its underlying index at a 9% per annum coupon. The maturity period is 18 months. As per its terms and conditions, the interest amount will be paid only if Nifty 50 does not fall more than 15% from its level at the time of issuance of these MLDs. If it falls more than the specified percentage, the issuer will return only the principal but not the interest amount.
Who Should Invest in MLDs?
The following investors may consider opting for MLDs:
Market-Linked Debentures are a preferred investment product for High-Net-Worth individuals looking for tax-efficient returns.
Many business families opt for MLDs.
Experienced investors who are willing to take risks should opt for MLDs.
However, with the rise of fintech platforms, MLD investments have also opened up to common people.
Reasons to Invest in MLDs
Let us explore the reasons why some investors prefer MLDs over other options.
Previously only investment banks and corporations were issuers of MLDs. Now, any company with a minimum net worth of ₹100 crores can issue them. As a result, many reputable and highly-rated companies have entered this market over the past few years. Investors can choose MLDs from a wide range of carefully-structured bonds depending on their investment goals.
Protection of Principal Amount
Principal-protected MLDs ensure that investors receive their principal investment back in case there's a downfall in the market. This is in direct contrast to equity-linked instruments, where investors risk losing their invested capital in a market downturn.
Unlike traditional investments such as bank FDs (Fixed Deposits), market-linked debentures provide higher returns and better tax benefits.
Exposure to Different Asset Classes
When people invest in MLDs, it enables them to benefit from the growth of various asset classes without actually investing in them. For example, MLDs can invest in gold or equities via a gold index or market index, respectively.
Risks Associated with MLDs
Often, people need to be made aware of the risks associated with Market-Linked Debentures. Discussed below are vital points related to the risks of these investment products:
People need to be mindful of credit risk, which occurs when the issuer cannot pay the principal or interest amount. Though most MLDs are principal-protected, investors must assess the issuer's ability to repay thoroughly.
Returns from market-linked debentures depend on the fulfilment of certain market conditions. So, investors must analyse and predict the probability of the fulfilment of these market conditions.
Things to Know When Investing in MLDs
Before investing in market-linked debentures, consider checking the following things:
Investors need to understand the movements of the index or securities to which the MLD is linked. Otherwise, they might be in for disappointment if they make the wrong call.
The credit quality of an issuer is of great significance, and investors need to ensure that they purchase bonds from companies that credit rating agencies have highly rated.
If you are looking to invest in top-rated bonds and MLDs, register here now and start investing.
Tax Efficiency of MLDs
Detailed below is another essential benefit of MLDs— tax efficiency:
Capital gains from listed MLDs will be taxable at only 10% (plus cess and surcharge) if sold in the market after one year. As per the rules of the Income Tax Act, market-linked debentures are treated as securities. The holding period of listed securities is 12 months. The following are the tabular representations of the taxation of listed and unlisted MLDs.
| | | |
| --- | --- | --- |
| Capital Gain | Holding Period | Tax Rate |
| LTCG (Long Term Capital Gain) | More than 12 months | 10% without indexation as per Section 112 of ITA |
| STCG (Short-Term Capital Gain) | Less than 12 months | As per IT slab rates of the individual |
| | | |
| --- | --- | --- |
| Capital Gain | Holding Period | Tax Rate |
| Long-Term Capital Gain | More than 36 months | 20% without indexation as per Section 112 of ITA |
| Short-Term Capital Gain | Less than 36 months | As per IT slab rates of the individual |
Final Word
Market-linked debentures carry many benefits for investors. To begin with, they are tax-efficient instruments that ensure investors at least get back their principal investment in case of a market downfall. However, people need to have adequate knowledge about market movements and must assess the issuer's credibility before investing in these fixed-income instruments.
Frequently Asked Questions
Are MLDs good and safe investments?
MLDs fall under the purview of SEBI's regulations and invest in various asset classes, some of which are not readily available to investors. Moreover, MLDs protect against market downfall, which results in an improved potential for earning returns. In spite of this, there will always be a credit risk involved in these instruments.
What is the minimum investment amount in MLDs?
The minimum ticket size in MLDs is ₹10 lakh. Investors opt for MLDs primarily because of their potential for high yields. Although MLDs issued after January 1st 2023 will have an option of issuance for ₹1 lac ticket size.
What are the important types of Market-Linked Debentures?
There are two types of MLDs—principal-protected and non-principal-protected debentures. The payment of the principal amount has to be done in the former type, irrespective of the market movements. In contrast, the risks associated with the second type are higher as the principal amount is not protected against market conditions.
How are Market-Linked Debentures accounted for in books?
MLD is treated as a loan that a company takes from a market without a fixed interest rate. Returns of MLDs depend on underlying indices or securities. Furthermore, they are exempted from the records of electronic book providers (EBP) for issuing these securities.