Secured Credit Cards and Add-On Credit Cards for Dependents
8 min read • Published 19 March 2023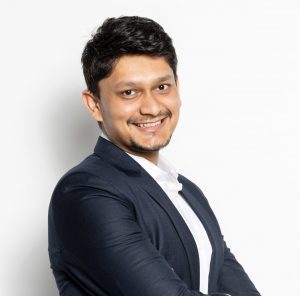 Very often, people in dire need of loans cannot opt for one due to their inability to meet basic eligibility criteria. This includes a healthy credit report, proper income or age. Such individuals can opt for secured credit cards or add-on cards as dependents on other cardholders.
Dependents like children, spouses and parents can be given such credit cards to use and build their credit scores. Like regular credit cards, rewards and discounts can accumulate on these cards, which you can use for your benefit.
This blog provides a comprehensive study on secured and add-on credit cards for dependants. Therefore, keep reading.
What Are Secured Credit Cards?
Secured credit cards are those that a person without any credit history or poor credit score can avail by pledging a fixed deposit. The higher the deposit, the higher will be the credit limit issued against it. If the cardholder defaults on repaying the loan amount, the collateral amount helps reduce the issuers' risk.
Banks or NBFCs require cardholders to have an FD to be eligible for secured cards. The credit limit of these cards can be up to 85% of the value of the FD acting as collateral.
How Do Secured Credit Cards Work?
The working of secured credit cards is very simple. To apply for them, you need to deposit cash in the bank against which a credit card is issued. It will function just like a regular credit card, wherein, a cardholder can purchase items on credit. However, they should also maintain the credit limit while buying goods and services or borrowing loans.
Cardholders must repay their outstanding debt on these cards within the due dates. Otherwise, they will have to pay additional interest and penalties as in the case of regular credit cards. If the cardholder defaults, the issuer will liquidate the fixed deposit to reimburse itself. As you are not using borrowed cash, there is less danger of a decrease in your credit score.
What Are the Benefits of Secured Credit Cards?
Here are some noteworthy benefits of secured credit cards for issuers and cardholders:
Suitable for People with No Employment or Credit History
This card is perfect for people with no credit score or even for ones without employment. All they need is a fixed deposit in a certain bank to meet their requirements with secured cards.
No Rejection of Card Application
Since the card issuer is taking responsibility for the fixed deposit, cardholders do not need to worry about a rejection of their credit card. Once the fixed deposit amount is opened, they will receive their secured credit cards from the bank's end.
Earn Reward Points and Discounts
Like regular credit cards, secured cards also offer reward points on timely repayment. Furthermore, on certain expenses as well, secured cards offer special rewards. On redeeming them, one can enjoy attractive deals and benefits. This includes discounts on dining, travel and cash back on shopping with certain e-commerce websites. You can also enjoy benefits like a fuel surcharge waiver and card liability protection.
Helps Boost Your Credit Score
With a secured credit card, a person with no previous credit history can start building a good record in 6-8 months. With every purchase and repayment, their history will grow and will help boost their credit score. However, cardholders must maintain a credit utilisation ratio of 30% to further increase this score.
What Are Add-On Credit Cards?
Unlike secured cards, add-on cards are supplementary or additional cards that one can issue under a primary credit card. Add-on cards carry the same benefits and rewards that primary cards offer.
It is also important to note that the collective expenditure of primary cards and add-on cards makes up the total card limit. The primary cardholder has the authority to change the limits of these add-on cards as and when necessary. As a primary cardholder, you can opt for add-on cards for your children, spouse or parents who do not have a separate employment source.
How Do Add-On Credit Cards Work?
As stated earlier, any primary cardholder can opt for supplementary cards for their family members, provided they are above 18 years of age. The credit limit of the primary card will be distributed among add-on cards.
Furthermore, there will be only one consolidated credit card statement. This will carry all the expenses from both primary and supplementary cards. One will also find a summary of rewards one receives on primary and add-on cards here.
Furthermore, it is the primary cardholder who is responsible for the repayment of dues of all the add-on cards. For instance, if there is a huge outstanding amount in one or more add-on cards, the primary cardholder's credit score is likely to drop.
What Are the Benefits of Add-on Credit Cards?
Here are the benefits of add-on credit cards that you must consider to enjoy credit card advantages for every family member.
Add-on cards also offer similar rewards and perks for cardholders which will be the same as the primary cards. Although add-on cardholders usually cannot gain access to airport lounges ( select banks do provide the facility on their premium offerings to add-on cardholders as well), these offer several redeemable cashbacks, discounts and other interesting rewards.
Add-on Cards Are Free of Cost
Most banks do not charge extra money for issuing add-on cards along with supplementary cards. Despite being free, these cards function as separate entities. Consequently, opting for add-on cards is more economical than purchasing separate secured cards for each family member.
Any individual with add-on cards can enjoy attractive offers like discounts for dining, concierge service, rewards in movies and fuel surcharge. These are applicable on each add-on and primary card separately. However, one will find the reward summaries on a single consolidated credit statement.
Helps to Control and Limit Spending
Parents can help their children living in separate cities with finances with the help of add-on cards. As a separate payment mode, one can easily use them to purchase or pay for their essentials. To monitor expenses from these credit cards, parents can lower the credit limit and prevent reckless spending.
Track Expenses on Add-On Credit Cards
One consolidated credit statement carries all the transaction details of the primary and its add-on credit cards. Consequently, the primary cardholder can easily track the expenditure from each add-on card. This helps parents keep tabs on the spending behaviour of their children.
Which Is Better- Secured Credit Cards or Add-on Credit Cards?
If you are planning to build a strong credit history before opting for an unsecured credit card, you can opt for secured cards. This will help you conduct minimum credit card purchases and bear loans against a fixed deposit. Secured cards are suitable for individuals who cannot issue a regular credit card owing to no or poor credit history.
From an issuer's perspective, secured credit cards are also better than add-on cards as the issuer is protected from any defaults at the cardholder's end. If the cardholder defaults on a loan, the bank will liquidate their fixed deposit to make up for the outstanding amount. As a result, secured cards will not negatively affect the issuer's score or history.
On the other hand, add-on or supplementary cards depend on primary cards. A primary cardholder can issue add-ons for his/her children, spouse or parents. The credit limit will be a total limit comprising both primary and add-on cards. Primary cardholders can manage and keep track of expenditures from all add-ons.
Therefore, we can say, if you are planning to build a credit history, you can opt for a secured loan. However, if you are planning to purchase cards for your family members in the same city or outside, you can go for add-on cards.
Final Words
The choice between secured or add-on credit cards for a dependant solely depends on one's credit behaviour. You must also be well aware of the financial goals which motivate you to apply for a credit card. But before you get a credit card, consider researching offers, rewards and additional charges to make an informed decision.
Frequently Asked Questions
What are the documents required to apply for add-on credit cards?
Here is a list of documents that you can use to apply for add-on cards. 
Identity proof: Aadhaar card, PAN card, voter ID card, driving licence, student ID or passport
Address proof: Passport, voter ID card, utility bill, Aadhaar card,  and LIC premium 
Do I need any proof of income to apply for a secured card?
An individual receives a secured card against an FD that the issuer submits as collateral. This card comes in handy for people with no employment also. Therefore, secured cards do not require any proof of income from your end.
Do secured cards help build credit scores?
Every repayment you make using your secured credit card gets recorded in your credit history. This directly impacts your credit score both positively and negatively. Secured cards can thus help boost or improve your credit score. 
Is it important to have a secured credit card if I already have one credit card?
A secured credit card helps boost your already existing credit score. This happens when you took loans or issued a card previously. Therefore, if your credit score is too low to qualify for a new card, you can opt for a secured one to boost it.