Guide for Satna Residential Real Estate Investment
11 min read • Updated 11 May 2023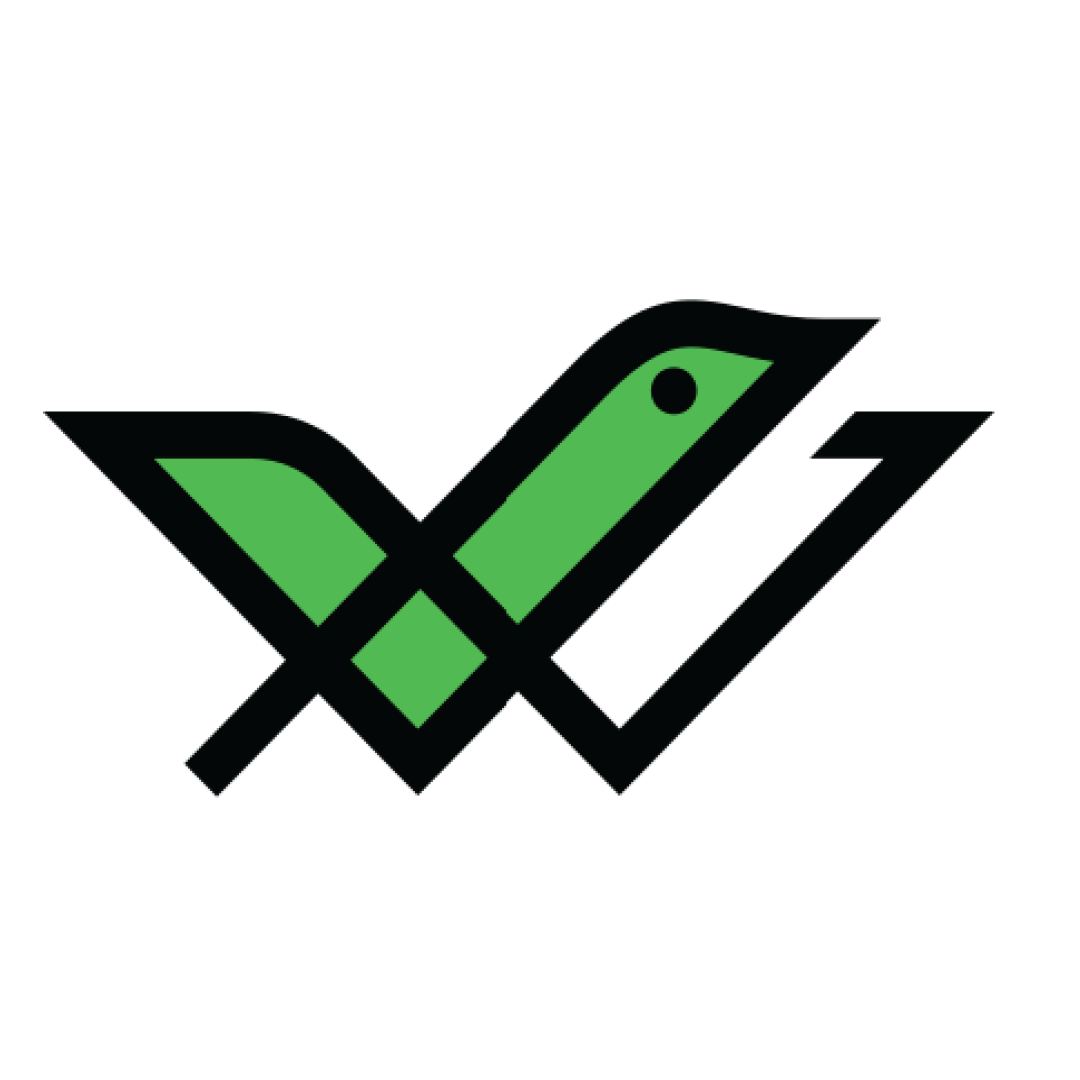 Being the eighth most populous city of the state, Satna quite naturally witnessed a higher demand for residential establishments. Some of the leading industrial presences in this city have also contributed majorly to new employment opportunities opening up here.
For instance, Satna is home to a majority of the cement production businesses in the country. One of the leading electric cable companies in India is also located in this city. Moreover, a well-functioning intercity and intracity bus route also makes sure that residents of this area can commute easily without spending excessive time in transit.
So, if you are considering investing in the real estate sector here, it can be a highly beneficial choice for you.
Top Reasons to Invest in Residential Real Estate in Satna
There are a number of reasons why you can consider investing in the Satna residential real estate sector, including the following:
For years, Satna has enjoyed a reputation for being one of the most socio-culturally important landmarks of this city. This historic place is home to several noted Hindu and Buddhist religious sites which manage to attract tourists from all around the world.
Therefore, if you are planning to utilise your residential real estate as a source of rental income, a property in this locality can come in handy in this regard.
The economic development of Satna had also been positively impacted by the improved condition of the city's service sector. Due to year-round vacationing being common, a thriving hospitality industry has developed in Satna over the years. On the other hand, banking and business process outsourcing fields have also recorded major improvements in recent times.
Consequently, diverse employment opportunities have factored into a number of job-seekers relocating to Satna. Interestingly, the employment rate in the state of Madhya Pradesh itself is a massive 96.76%, giving a glimpse of the booming service sector of the state as a whole.
Developments as a Smart City
In the year 2015, the government of India launched a Smart Cities Mission, which aimed to urbanise a select 100 cities of the country on a massive scale. These cities are supposed to provide a comprehensive template for all the other towns of India regarding their infrastructural and technological revamping measures.
Satna was selected as one of these smart cities and received substantial financial support to aid its sustainable development capacity. For instance, the authorities had begun the construction of multiple footbridges to make sure pedestrians do not face any hassle during a traffic rush. Similarly, the sanitation facilities of the city have also undergone a massive overhaul, improving the environmental aspects of the area.
Moreover, as part of this smart city mission, a number of incubation centres have also been established in Satna. Equipped with state-of-the-art equipment, these centres are aimed towards improving the optimal output capacity of the budding start-up sector here.
Residential Real Estate Investment Opportunities in Satna
There are a number of localities in Satna where you can consider investing in the residential sector. Some of these areas include the following:
This neighbourhood of Satna had succeeded in attracting the attention of the leading real estate developers of this country. The proximity of this place to some of the leading educational institutes has further factored into potential homebuyers and renters. Moreover, Amoudha is home to some of the leading medicare facilities in this state. Therefore, adequate treatments can be available for the residents within a minimal waiting period.
An improved transportation facility has enabled residents of Siddhart Nagar to visit other localities of the state with comparative ease. Moreover, there are a number of shopping facilities available in this location that can cater to the everyday requirements of the dwellers of this locality. Therefore, residents of this place can find a prompt solution to their basic household needs within reach.
Things to Consider Before Purchasing a Residential Property in Satna
Some of the quintessential factors to keep in consideration while buying a residential property in Satna include the following:
The Reputation of the Residential Real Estate Developer
The quality of construction for your residential real estate plot is a crucial aspect of ensuring the longevity of the housing structure. Therefore, before you get into any monetary dealings with a builder, it is best to run a thorough background check on this organisation.
An ideal way for conducting this check is to personally visit the under-construction property. This way, you will have a hands-on idea about whether adequate protocols are being followed, or proper raw materials are getting used. You can also look up the other projects handled by this agency to know more about its working mechanisms.
Basic Amenities Available
There are a few basic facilities that are quintessential for a residential property, such as a timely water supply or around-the-clock electric power. No matter whether you are planning to use your real estate plot for personal or rental usage, such proper amenities must be available for housing.
Therefore, consider getting in touch with the residents of the locality who have been there for a prolonged period of time. Such individuals can give you an idea about whether there are any issues with water shortage or recurrent blackouts.
Quality of the Neighbourhood
The community where your property is located can also become a major factor in the long run. For instance, your tenants will feel comfortable opting for a house in an area with a comparatively lower crime rate. Similarly, a thriving urban or suburban neighbourhood is likely to fetch higher resale value down the line.
RERA Authentication of the Property
The Real Estate [Regulation and Development] Act of 2016 was passed by the government of India in the parliament as an attempt to safeguard the interests of homebuyers investing in the real estate market. Therefore, this regulatory act mandates every commercial and residential property to be registered under the Real Estate Regulatory Authority [RERA] of different states.
As Satna is located in the state of Madhya Pradesh, you will need to check its official RERA website to make sure all the paperwork related to the property here is admissible to a court of law.
Frequently occurring traffic deadlocks can have an adverse effect on the lucrativeness of your property to potential renters. So, ensure that gridlocks are not a commonly occurring event around the neighbourhood of your residential real estate. Moreover, also check whether an adequate amount of public vehicles are available here during any hour of the day.
Stamp Duty in Satna
The stamp duty charges of Satna are as follows:
| | |
| --- | --- |
| Categories | Stamp Duty |
| Man | 7.5% |
| Woman | 7.5% |
| Joint | 7.5% |
Registration Charges in Satna
The registration charges for Satna are as follows:
| | |
| --- | --- |
| Categories | Stamp Duty |
| Man | 3% |
| Woman | 3% |
| Joint | 3% |
Satna Residential Real Estate Sector: What's the Forecast?
Being one of the selected locales for the smart city project, a number of upcoming projects are lined up for Satna. For instance, the concerned authorities have laid out proper plans to improve the stormwater drainage system of the locality, making the surroundings even more comfortable for the residents.
Similarly, plans are also in motion to develop inner city roads to increase the interconnectivity of Satna. Construction of an interstate bus terminus is also underway here. State-of-the-art electrical substations are also being developed here.
As a result, the standard of living in this locality is on track to further improvement down the line. Therefore, if you are investing in the residential real estate market here, this can be an ideal time for you.
Residential Real Estate vs. Other Asset Classes
Investing in different asset classes can be helpful in order to diversify your portfolio. This way, you can mitigate the scope of withstanding a substantial negative impact on your portfolio due to the underperformance of certain specific asset classes.
However, before investing in these assets, it is ideal to know the basic points of difference between them. These differences have been discussed below:
Residential Real Estate vs. Commercial Real Estate
Investing in commercial real estate can earn you a comparatively higher return than a residential one. However, the comparative challenges of finding a business tenant and putting down a lump sum make such investments burdensome.
On the other hand, investing in residential properties can be done with limited working capital. Additionally, such investments fetch you certain substantial tax benefits which are not available for their commercial equivalent.
Residential Real Estate vs. Gold
Due to a highly liquid market, investing in gold can come in handy for you regarding fulfilling both your long-term and short-term financial goals. Additionally, as it is capable of beating the effects of inflation, gold investments can be beneficial during an economic downturn.
However, the return on investment [ROI] rate for gold investments has historically been lower than the same for the residential real estate sector. Additionally, the value appropriation of gold tends to be in line with the devaluation of available paper currency. So, the margin of profit gained can be limited.
Residential Real Estate vs. Stocks and Mutual Fund
Despite its higher return rates, investing in mutual funds and stocks can be a high-risk endeavour as there is no guarantee of profit. In contrast to this volatile market, residential real estate can fetch you stable returns via monthly rental earnings.
Residential Real Estate vs. Bonds
Economic experts have observed that both residential real estate and bonds can be your ideal source of passive income. As you can start investing in both of these asset classes with minimal payment, it is easier to enter the market without compromising your financial discipline. Moreover, you are capable of receiving this sum back if you hold the bond till the end of its maturity period. So, an inherent capital protection guarantee is apparent.
A comparison of these asset classes have been provided below:
| | | | | | |
| --- | --- | --- | --- | --- | --- |
| Parameters | Residential Real Estate | Stocks & Mutual Funds | Gold | Commercial Real Estate | Bonds |
| Returns | Moderate | High | Moderate | High | Moderate |
| Liquidity | Low | High | High | Low | Moderate |
| Risk | Low | High | Low | Low | Moderate |
| Volatility | Low | High | Low | Low | Low |
| Ticket Size | High | Varies | Low | High | Varies |
So, if you are looking to invest in top-rated bonds to earn stable returns at low risk, register here right now and start investing.
Steps to Invest in Residential Real Estate in Satna
In order to purchase residential real estate in Satna, it is best to abide by these steps as mentioned above.
Step 1: Make an all-inclusive budget, keeping all the additional charges in consideration
Step 2: Decide on a few of these properties that you have an interest on
Step 3: Visit these properties in person and look up the surroundings online to decide on the plot in which you want to invest
Step 4: Get in touch with real estate agents to know more about the future prospects of this place
Step 5: Check the RERA authentication of this locality
Step 6: Settle all the accounts to transfer the ownership rights of the residential real estate to your name
Step 7: Get insurance cover for your newly-purchased home
Final Word
Due to being selected as one of the smart cities of this country, Satna has become the epitome of comprehensive infrastructural development in Madhya Pradesh. Additionally, some of the leading industrial presences of India have established their hubs in this locality.
Therefore, pathways for newer employment avenues have opened up here in recent times, attracting job-seekers from all around. So, if you are considering investing in residential property here, it can be an informed decision.
Frequently Asked Questions
What is the closest airport to Satna?
Jabalpur Airport is the closest airstrip to the city of Satna. You can easily cover this distance via a short drive.
What is the average price of residential property in Satna?
Residential real estate generally costs ₹2580 per square feet on an average. Interestingly, if you are using the property for rental purposes, you can have an average income of ₹9253 per month.
What is the average rate of return for residential properties?
You can expect to earn a secure rate of return on interest over the years from residential properties on an average. As per the experts in the field, over a period of 10 years, return from residential real estate may on an average reach approximately 10%. 
How many smart cities are there in Madhya Pradesh?  
There are a total of seven smart cities in Madhya Pradesh. These include: 
Bhopal
Indore
Jabalpur
Gwalior
Sagar
Satna
Burhanpur