Saptarishi – The 7 Priorities of Budget 2023!
8 min read • Updated 14 March 2023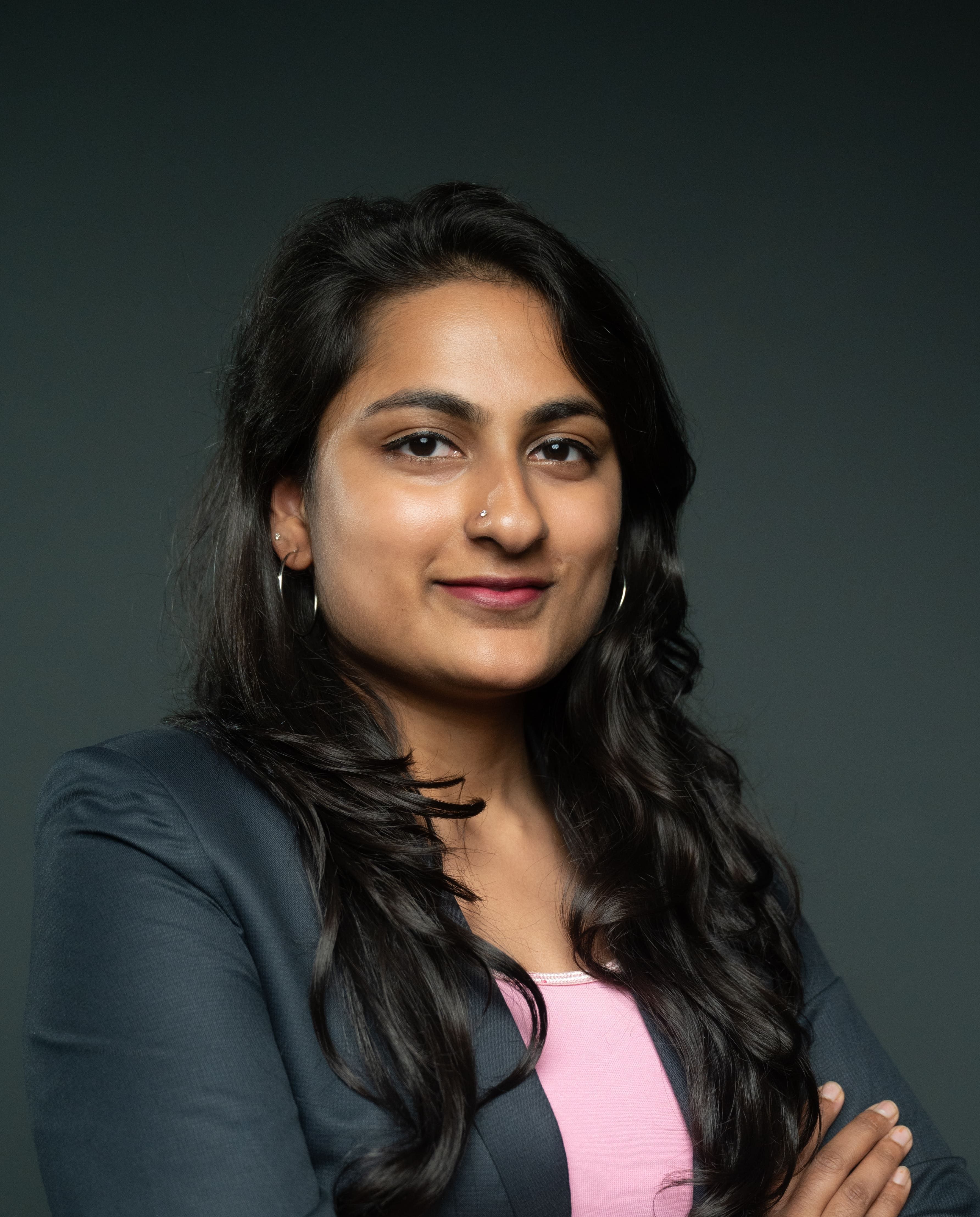 A unique highlight of the Union Budget 2023-24 is that the Finance Minister, Nirmala Sitharaman began her speech by stating that this was "the first budget of Amrit Kaal" and it contains Saptarishi or seven priorities that will guide the nation through this period. Find out the notable highlights by reading this blog.
What constitutes Saptarishi?
Below are the Saptarishi or 7 priorities of the 2023-24 Union Budget:
Inclusive Development
The first part of Saptarishi is Inclusive Development. Three sections make up its division. They are as follows:
Agriculture and Cooperatives
To develop India's agricultural sector, the government has decided to take the following measures:
Building digital public infrastructure that will serve as an open source database facilitating better crop planning; farmer centric solutions; and better support to agri-tech startups.
Launching an Atmanirbhar Bharat Horticulture Clean Plant Program to enhance the production of high-value crops.
Creating an Agriculture Accelerator Fund to lend impetus to rural entrepreneurs to start new business ventures.
Providing agricultural credit worth ₹20 lakh crore to specific sectors like dairy, fisheries, and animal husbandry.
Establish decentralised storage facilities to adequately and timely handle agricultural produce while bridging supply side constraints.
Supporting the Indian Institute of Millet Research, Hyderabad, to continue their activities and make this nation a global hub for millets or 'Shree Anna'.
Health
The Union Budget, 2023–24 has introduced the following initiatives to enhance the healthcare sector:
Mission to eliminate 'Sickle Cell Anaemia' by 2047 from India.
Construction of 157 Nursing colleges.
New programmes for the promotion of research and innovation in pharmaceuticals via centres of excellence.
Facilities to conduct research in select ICMR labs by public and private medical colleges and private sector R&D teams enabling collaborative research.
Multidisciplinary courses in existing institutions to establish skilled manpower to operate futuristic, high-end medical devices.
Education and Skill Development
Proposals to develop education and promote skill development are as follows:
National Digital Libraries for the benefit of children and adolescents to make up for the learning loss incurred during the lockdown.
Improved Teacher Training Programme via innovative pedagogy and re-envisioned curriculum through the District Institutes of Education and Training.
Encouraging State Governments to develop physical libraries at the ward and panchayat levels.
Reaching the Last Mile
When it comes to Reaching the Last Mile, the 2023 Union Budget has the following in store:
Pradhan Mantri Development Mission for Particularly Vulnerable Tribal Groups (PVTGs) to provide amenities such as basic housing, sanitation, nutrition, improved access to education and health, among other things.
Central assistance in form of funds to promote sustainable micro-irrigation in Karnataka's drought-prone areas.
Job opportunities for 38,800 teachers and teaching staff in 740 Eklavya Model Residential Schools for tribal students.
'Bharat Shared Repository of Inscriptions' is proposed to be set up to preserve ancient scriptures through digital copies.
Infrastructure and Investment
The Government of India has made several plans to incentivise investments in infrastructure. It will directly affect the productive capacity of public and private businesses, thereby aiding economic growth and opportunities for employment.
Some of the measures are as follows:
Capex i.e., capital expenditure or investment outlay has been increased for the third consecutive year by 33% to boost growth potential and job creation.
Establish an Urban Infrastructure Development Fund to develop infrastructure in Tier II and Tier III cities.
100 critical transportation infrastructure projects have been identified to establish end-to-end connectivity between fertiliser, steel and coal sectors to ports.
Allocation of ₹2.4 lakh crore capital outlay for developing the Railway sector.
Incentivising State Governments to invest in infrastructure projects by extending the availability of a 50 year interest free loan by one more year.
Apart from encouraging cities to undertake urban planning reforms towards sustainability, cities will also be encouraged to improve their credit worthiness to prepare for municipal bonds.
Unleashing the Potential
To unleash the potential of the Indian population, the following proposals were made during the Budget 2023:
Introduced the Jan Vishwas Bill to amend 42 central Acts reducing 39,000 compliances and decriminalising 3,400 legal provisions to enhance ease of doing business.
Developing an effective Artificial Intelligence (AI) ecosystem in India via special centres for excellence in educational institutions allowing industry experts to contribute towards interdisciplinary research, scalable solutions to problems in health and agriculture specifically.
Vivad se Vishwas I to provide relief to MSMEs that failed to execute contracts during the COVID-19 period. Vivad se Vishwas II to provide a voluntary settlement scheme with standardised terms, to settle contractual disputes of government undertakings when an arbitral award is in court for challenge.
Introduction of the National Data Governance Policy enabling access to anonymised data to encourage research and innovation by academia and startups.
Setting up entity Digi Locker for business and charitable institutions to safely and securely store and verify documents.
Creating 100 labs for developing applications of 5G services such as precision farming, smart education, health care applications amongst other things.
Phase 3 launch of e-courts for efficient administration of justice.
Grants for researching and developing Lab Grown Diamonds (LGDs), which is an emerging sector with huge employment potential. The aim is to encourage indigenous production and reduce import dependency.
Green Growth
The Green Growth part of the 7 priorities includes developing sustainable alternatives for a healthier environment. Here is what it includes:
Incentivising States and Union Territories to promote alternate fertiliser usage under the PM-PRANAM (Programme for Restoration, Awareness, Nourishment and Amelioration of Mother Earth) Yojana. It will build 500 "Waste to Wealth" facilities under the Galvanizing of Bio-Agro Resources Dhan (GOBARdhan) programme to create a circular economy.
It is launching a Green Credit Programme to provide incentives for sustainable actions by companies, local bodies and indivduals under the Environmental Protection Act, 1986 (EPA).
Launching of the Amrit Dharohar scheme for optimally using the nation's wetlands.
Money is set aside to purchase new government automobiles to replace existing ones in furtherance of the Vehicle Scrapping Policy.
Encouraging the development of coastal shipping as a cost effective mode of transport and battery energy storage systems.
Establish around 10,000 bio-input resource centres to encourage natural agricultural practices among farmers.
Youth Power
The Youth Power section of the 2023 Budget prioritises unlocking the potential of India's youth. The highlights are as follows:
Launching of PMKVY 4.0, which stands for Pradhan Mantri Kaushal Vikas Yojana. It covers educational courses on subjects like AI, 3D printing, robotics, coding and more that will empower the youth to develop skills in alignment with the industry needs.
Declaration of the National Apprentice Promotion Scheme that aims to support over 47 lakh youth over the next three years through direct benefit transfer of stipend.
Selection of 50 destinations to be converted to tourist spots for domestic as well as foreign individuals. They will have physical and virtual connectivity, security measures, tourist guides, high-quality food, etc. all of which can be availed through an app.
Creation of Unity Malls in capital cities or tourism hotspots to sell locally made GI (Geographical Indication) Tagged products and handmade goods.
Financial Sector
As the name suggests, this Saptarishi objective focuses on enhancing the nation's financial industry. Here are some of its main points:
Revamping the credit guarantee scheme for the Ministry of MSMEs to provide extra collateral-free loans of up to ₹2 lakh crore.
Creation of a National Financial Information Registry to act as a repository for financial data to facilitate financial inclusion, stimulate credit flow, and increase the stability of the economy's finances.
Setting up of the Central Data Processing Centre to enable efficient centralised processing of files and forms under the Companies Act.
An integrated IT portal to be established to allow investors to claim unpaid dividends and unclaimed shares from the Investor Education and Protection Fund Authority.
Mahila Samman Bachat Patra introduced as a one time small savings scheme for women. It is a deposit facility of upto Rs.2 lakhs for a tenure of 2 years with a fixed interest rate of 7.5%.
Final Word
The Union Budget 2023-24 is an all-inclusive plan that considers all aspects of the Indian economy. To sum it up, it surely can guide India on the road to becoming one of the world's most powerful economies.
Frequently Asked Questions (FAQs)
Q1. What is the fund allocation for the Defence sector in Budget 2023-24?
Ans. The capital outlay for the Defence sector in 2023's budget is ₹5.94 lakh crore. It shows a 13% hike from last year's allocation of ₹5.25 lakh crore. Moreover, ₹1.62 lakh crore has been set aside from this year's Defence budget to fund the purchases of warships, air crafts, advanced weaponry and more.
Q2. Does the Union Budget 2023-24 cover urban development?
Ans. Yes, the 2023 Budget includes government spending of ₹10,000 crore to develop urban infrastructure. In addition, there is a plan to incentivise cities to issue municipal bonds and complete the transition of septic tanks and sewers in all areas from manhole to machine mode.
Q3. What is the capital outlay for the sports sector in the 2023 Budget?
Ans. In the 2023-24 Union Budget, the Ministry of Youth Affairs and Sports got a capital outlay of ₹3,397.32 crore. It is an 11% increase since the last financial year.
Q4. What does the 2023-24 Union Budget have in store for women?
Ans. While presenting the Union Budget 2023, the Finance Minister announced the implementation of the Mahila Samman Saving Certificate. It is a new one-time saving scheme that will be available till March 2025. It will offer women the opportunity to deposit ₹2 lakh and receive a fixed interest rate of 7.5%. Additionally, this scheme also comes with partial withdrawal options.