Guide for Rohtak Commercial Real Estate Investment
12 min read • Updated 11 May 2023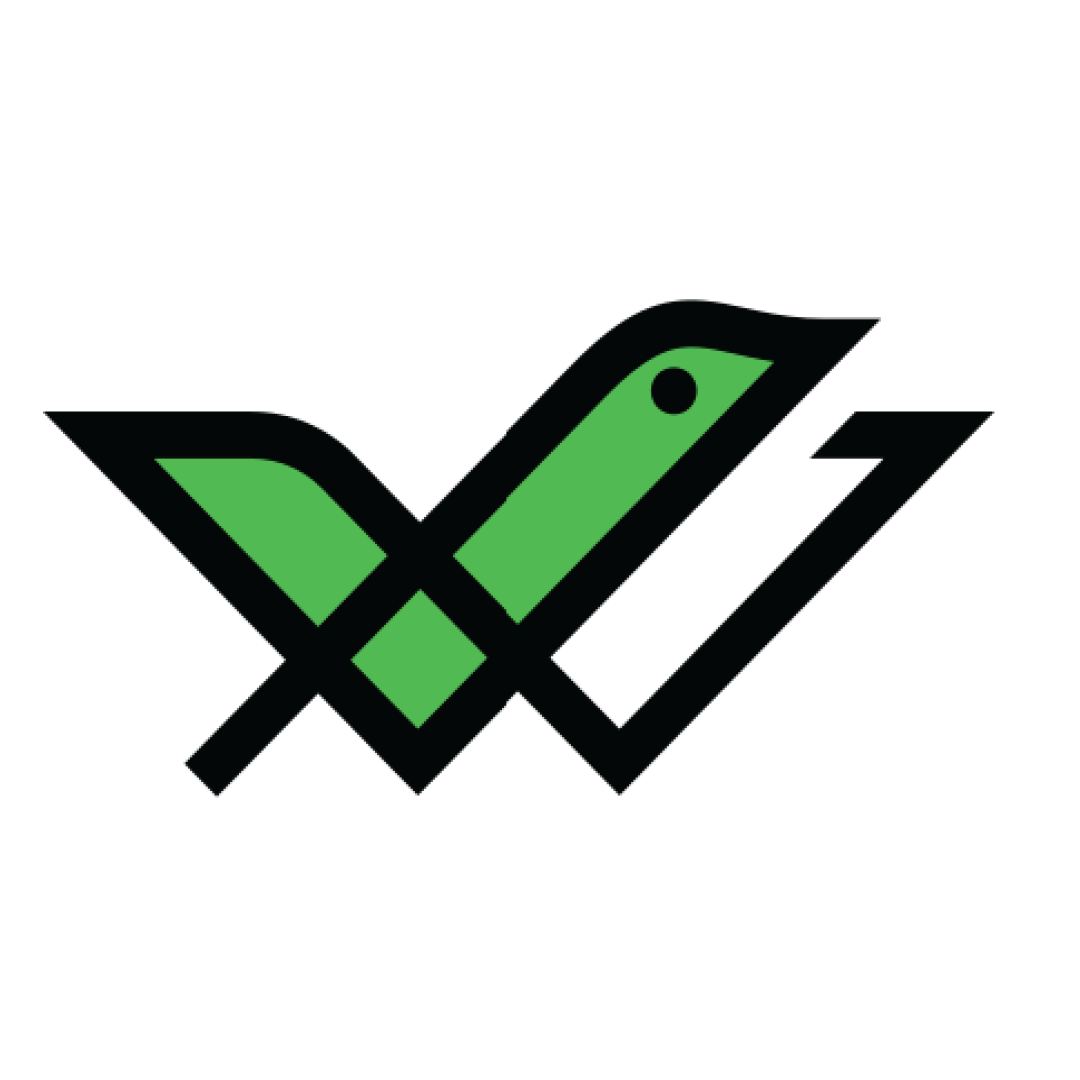 Rohtak is a city situated in Haryana. It is a part of the National Capital Region that helps the city in obtaining loans for infrastructural development from the NCR planning board. An Industrial Model Township was developed by Haryana State Industrial and Infrastructure Development Corporation where MNCs like Nippon Carbide, Asian Paints and Amul work on several projects.
Rohtak is also one of the smart city contenders. Its D-Park Model Town consists of branded showrooms as well as places to hang out in the city.
Keep reading to find out more reasons as to why you might want to invest in commercial real estate in Rohtak.
Top Reasons to Invest in Rohtak Real Estate
Let us check out a few reasons why you would want to invest in Rohtak's commercial real estate sector:
A significant number of large-scale companies have their units in Rohtak including Maruti Suzuki India Limited, Asian Paints Limited, Hitech Corporation Limited, Lotte India Corporation Ltd. etc. Apart from this, the HSIIDC Industrial Area is also present in this city, which consists of a wide variety of manufacturing units making nuts, bolts and screws and automobile parts.
Rohtak also houses an Industrial Model Township which hosts a number of automobile, packaging and manufacturing units. This city also has good connectivity to the major industrial hubs of Delhi and Gurugram via metro routes and the Western Expressway.
In terms of connectivity, various important expressways pass through Rohtak. Some of them are Rohtak Bypass, Western Peripheral Expressway, Rohtak-Sonipat Road, Rohtak-Jhajjar Road, Delhi-Rohtak Road and Jhajjar- Bahadurgarh Road. Additionally, the Indira Gandhi International Airport is merely 40 km away from this city.
The Green Line Metro connectivity is also present that connects Delhi with Rohtak. There are a number of prominent bus depots located in this city as well as in locations such as Bahadurgarh, Rohini, etc.
Furthermore, the Rohtak junction along with the Nangloi and Bahadurgarh stations are responsible for this city's excellent rail connectivity.
There are reports regarding the Green Line of the metro being extended up to Sampla in Rohtak. After the completion of this project, areas near Rohtak road will be connected via metro and residents of that area will be able to travel to other localities in a matter of minutes. Moreover, a 130-km long corridor will run through Sohna, Badli and Manesar along the Kundli-Manesar-Palwal expressway, further enhancing this city's connectivity.
Another infrastructure project named Haryana Orbital Rail Corridor Project will include the construction of a double rail line from Sonipat to Palwal. It will include 17 stations, one of which will be Mandothi situated in Rohtak.
Commercial Real Estate Investment Opportunities in Rohtak
Here is a list of some localities that might be apt for investing in commercial real estate in Rohtak:
Sampla is a very well-developed locality that is apt for commercial real estate investments. Being located on the NH 10, this area is connected well via roadways. Public transport like buses, cabs, autos and trains are available frequently and there are large numbers of restaurants and shopping present within its vicinity. Thus, this area can be an excellent choice if you are thinking of investing in retail and hospitality.
In addition, being well-connected to Delhi, Sampla might turn out to be a viable alternative as properties here are not that costly. Rate of commercial property in this locality range around ₹1000 per square foot but also can be as high as ₹1,44,230 per square foot.
Sector 27 is one of the best areas for commercial real estate investments. It is one of the most well-developed commercial localities having a prime location near the Delhi Rohtak highway. A major reason for high property demand in this area is because it is a well-planned HUDA sector. The roads here are well-maintained and metro connectivity is also available. Furthermore, Sector 27 also boasts of adequate parking spaces and wide availability of public transport. Rate of commercial property in this locality is around ₹11,667 per square foot.
One of the biggest highlights of Sector 35 is its public transportation system. Basic amenities like shopping malls, hotels, restaurants and markets are present within walking distance. Rate of commercial property in the localities ranges around ₹27,222 per square foot.
Things to Consider Before Buying a Commercial Property in Rohtak
Here are some points that you might want to keep in mind if you are interested to invest in commercial real estate in Rohtak:
When you are planning to purchase a commercial property, location becomes a crucial factor. Thus, while analysing the location, you need to check its accessibility to other important areas. Choosing a prime location, in this regard, can help you earn a great return on investment.
Infrastructure in the Neighbourhood
Another important factor you must check before making commercial property investments is the infrastructure present in the neighbourhood. You can consider checking whether there are any upcoming or ongoing development projects in that area. This might include construction of roads or railway lines.
Development activities taking place in the locality helps in analysing the appreciation of value of your property. Apart from these you also need to examine the drainage, electricity, availability of water etc. as these might be factors that people who are planning to rent a property will check before going ahead with the deal.
You need to check a property's authenticity so that later you do not have to face any complications regarding legal paperwork. One way to check this factor for both the building and the builder who constructed it is by visiting the official RERA Haryana website. The Real Estate Regulatory Authority is a body that was established after the enactment of the 2016 Real Estate Regulatory Authority Act. It looks into transparency and accountability of the real estate sector in India.
Stamp Duty in Rohtak
To legally own a property in Haryana, you have to mandatorily register it with the State Government. Mentioned below is the stamp duty charge for different categories of people who either buy or transfer a property:
| | | |
| --- | --- | --- |
| Category | Urban Area Stamp Duty | Rural Area Stamp Duty |
| Male | 7% | 5% |
| Female | 5% | 3% |
| Joint | 6% | 4% |
Registration Charges in Rohtak
The registration process in Haryana involves payment of registration charges and stamp duty. Here are the rates of registration charges applicable to people who purchase or transfer property on the basis of value:
| | |
| --- | --- |
| Property Value | Registration Charge |
| Up to ₹50,000 | ₹100 |
| ₹50,001 to ₹5 lakhs | ₹1,000 |
| ₹5 lakhs to ₹10 lakhs | ₹5,000 |
| ₹10 lakhs to ₹20 lakhs | ₹10,000 |
| ₹20 lakhs to ₹25 lakhs | ₹12,500 |
| ₹25 lakhs | ₹15,000 |
| ₹25 lakh- ₹40 lakh | ₹20,000 |
| ₹40 lakh- ₹50 lakh | ₹25,000 |
| ₹50 lakh-₹60 lakh | ₹30,000 |
| ₹60 lakh-₹70 lakh | ₹35,000 |
| ₹70 lakh-₹80 lakh | ₹40,000 |
| ₹80 lakh-₹90 lakh | ₹45,000 |
| ₹90 lakh and above | ₹50,000 |
Rohtak Commercial Real Estate Sector: What's the Forecast?
In Rohtak, starting price of properties is around ₹1,166 per square foot while the average price of property is around ₹13,951 per square foot. As per the price trends are concerned, both buying as well as selling properties in this city might be a profitable venture at the moment.
Affordability is one of the main reasons as to why more people are interested in making commercial real estate investments in this area. If we compare the costs of commercial properties in Delhi with that of Rohtak, you will be able to note the glaring difference. Commercial plots of various sizes are available in this city, thereby making it another crucial reason why people with different budgets are choosing Rohtak as their option.
According to a report by Dainik Bhaskar, 244 new development projects will be inaugurated to commemorate Azadi Ka Amrit Mahotsav in Haryana. In order to go ahead with these projects, the government has given approval for spending a total of around ₹81,52,35,719 crore. These development projects will be supervised by panchayats and zila parishads and they are sure to attract a large number of commercial real estate investments in this city.
Commercial Real Estate vs Other Asset Classes
Let us take a look at the comparison between commercial real estate and other asset classes on the basis of returns each of these assets generate:
Commercial Real Estate vs Stocks & Mutual Funds
Stocks and mutual funds offer significantly higher returns in comparison to real estate. However, they are much more risky and volatile in comparison to the latter. Moreover, in order to invest in real estate, you need to invest a large amount. While, for stocks and mutual funds, you can start investing with a meagre amount.
Commercial Real Estate vs Bonds
Bonds are much less risky and volatile in comparison to real estate. In terms of returns as well as tax benefits, however, real estate is a better option. Are you interested to invest in an asset that is not very risk-prone and offers stable as well as high returns of around 9 to 11%?
If your answer is yes, then register yourself with us and check out the wide array of bonds we have available.
Commercial Real Estate vs Gold
Gold investments have more risks and are prone to volatility in comparison to real estate. However, the quantum of investment required for gold is not as high as the latter. In terms of returns, real estate offers the opportunity to earn every month which is practically not possible in case of gold.
Additionally, while the former is apt for investment in both long as well as short term, real estate is apt only for long term investment.
Commercial Real Estate vs Residential Real Estate
Commercial real estate investment will offer you much higher returns if we compare it with residential properties. While in case of tax benefits, the latter is much better in comparison to the former if the property is taken on a home loan.
Now, when it comes to safety, commercial real estate is better as the lease tenure is for a longer period in comparison to residential real estate. Therefore there is no risk of tenants leaving the property and opting for another one as is quite prevalent in case of residential real estate.
Following is a tabular representation of comparison between different asset classes as per their returns, liquidity, risk, volatility and ticket size:
| | | | | | |
| --- | --- | --- | --- | --- | --- |
| Parameters | Residential Real Estate | Stocks & Mutual Funds | Gold | Commercial Real Estate | Bonds |
| Returns | Moderate | High | Moderate | High | Moderate |
| Liquidity | Low | High | High | Low | Moderate |
| Risk | Low | High | Low | Low | Moderate |
| Volatility | Low | High | Low | Low | Low |
| Ticket Size | High | Varies | Low | High | Varies |
Steps to Invest in Commercial Real Estate in Rohtak
Here are the steps that you can follow if you wish to start investing in commercial real estate in Rohtak:
Step 1: As per your financial capabilities, set a budget and try sticking to it.
Step 2: Make a list of all the locations where you wish to invest.
Step 3: With the help of a broker, visit every location on your list to confirm whether they have authentic legal documents.
Step 4: Select a location only after confirming whether they are RERA approved.
Step 5: Make arrangements to pay for the property.
Step 6: Consult a lawyer and prepare all the legal documents necessary to own a property.
Step 7: Make payment for stamp duty and registration charges.
Step 8: Pay for the services offered by the broker and lawyer.
Step 9: Consider purchasing an insurance policy If you wish to safeguard your property from any type of damage.
Final Word
From plot availability to good connectivity, Rohtak has it all. Affordability of property is slowly but steadily transforming this city into a hotspot for commercial real estate investment and also as an alternative to cities like Delhi. Whether it is the presence of big companies like Pantaloons and Maruti Suzuki or large industrial estates, Rohtak is getting prepared to become the next big thing when we consider investing in commercial real estate.
Frequently Asked Questions
What documents are required for property registration?
To register a property and become its legal owner, you need the sale deed, proof of identity for both buyer and seller, a photograph of the property layout, building plan, proof of identity of two witnesses and a copy of the assessment of mutation.
How to pay stamp duty in Haryana online?
A heavy penalty will be charged as per Section 23 of the Registration Act 1908, in case you do not pay the requisite amount of stamp duty on time. The penalty might be as high as 10 times the registration fee. You need to register all your documents, other than wills, within four months of the execution date. 
What are the tax benefits for paying stamp duty?
In Haryana, if you pay stamp duty and registration charges you will be eligible to claim a deduction of ₹1.5 lakh as per Section 80C of the Income Tax Act of 1961. This is however applicable only in case you are purchasing a new property and not a resale one.
How to register a property deed?
In order to register your property deed you need to visit the official website of Jambandi. After that, select the deed template under the property registration menu bar and download it and fill in all the details. Submit the form at the sub-registrar's office and after this, the officer will update all the details along with a real time photograph and biometrics of the buyer and seller to complete the procedure.