Restrictions on new investments in international mutual funds and ETFs
6 min read • Published 29 March 2023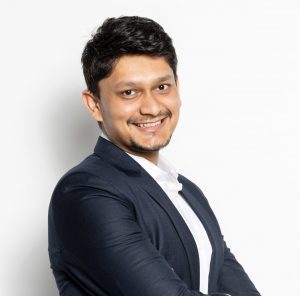 There are so many types of investments available in India, Mutual funds and Exchange Traded funds (ETF) are one of them, where mutual fund houses invest various investors' money into different stocks and securities in various primary and secondary markets, both domestically and internationally. In this article, we will learn about restrictions placed on new investments in international mutual funds and ETFs.
What is Mutual Fund
A mutual fund is an investment scheme that pools money from many investors and invests them in stocks, bonds, short-term money markets, and/or other securities. They are professionally managed by mutual fund houses and fund managers.
Different types of Mutual funds schemes are:
Based on the maturity period:
Open-ended fund/scheme and close-ended fund/scheme
Based on investment objectives:
Growth/equity-oriented scheme
Income/debt-oriented scheme
Balance/Hybrid scheme
Money market or Liquid Scheme
Gilt funds
Index funds
What is Exchange Traded Fund(ETF)
Exchange Traded Funds or ETFs are combinations of various securities such as shares, money market instruments, bonds etc. They offer the best features of two popular financial assets- mutual funds and stocks.
They pooled investment vehicles that offered diversified investment into various asset classes like stock, commodities, bonds, options etc., and can also be traded like a stock on the stock exchange.
There are several types of ETFs:
Bond ETFs
Currency ETFs
Inverse ETFs
Liquid ETFs
Index ETFs.
They are more useful for those investors who are focused on specific industries, asset classes, regions or currencies at a reasonable cost. They have low operational expenses and are suitable for long-term holdings for 'buy' & 'hold' investors.
Overview of International Mutual funds and ETFs
In international mutual funds and ETFs, the investments made by mutual fund houses are in international stocks, through which you can invest in some of the biggest companies in the world like Facebook, Google, Netflix etc.
They are mostly suitable for long-term investments or long-term goals and also reduce portfolio risk. Because it involves international markets and currency SEBI has put some restrictions on these investments.
Under the guidelines of the Securities and Exchange Board of India (SEBI), the total amount of overseas investment in mutual funds is limited to US$7 billion. However, following the outbreak of the COVID-19 pandemic, there was a substantial increase in foreign investment in both Indian markets and international mutual funds and ETFs in India.
SEBI had previously instructed fund houses to stop accepting investments in overseas funds as the maximum limit was approaching. The regulatory body has set a limit of $7 billion for the mutual fund industry to invest in foreign securities and funds. Additionally, each mutual fund house can have a maximum of $1 billion in overseas investments, and there is a separate limit of $1 billion for investing in exchange-traded funds (ETFs). These limits are put in place to regulate the exposure of Indian investors to foreign markets and mitigate potential risks associated with such investments.
Restrictions on International Mutual funds and ETFs by SEBI
This limit was about to be exceeded in early 2022 only. Hence, SEBI has put restrictions on mutual fund houses to stop investing in international funds and stocks and suspend any inflow of foreign investment. Existing SIPs, SWPs etc were also halted unless Scheme Information Document(SID) had the option to invest in Indian securities.
Following SEBI's direction, several fund houses, including PPFAS Mutual Fund, DSP Mutual Fund and Edelweiss Mutual Fund etc, had stopped accepting inflows into their certain schemes with international mandates.
Upliftment of SEBI restrictions on new investment in international MF and ETFs
The Association of Mutual Funds in India (AMFI) has requested SEBI to permit the investment in foreign securities after the restriction as the global market experienced a significant correction, resulting in a decrease in the valuation of international stocks. This decline in value has led to a reduction in cumulative investment made by international mutual funds, creating an opportunity for fresh investment in this category.
After reviewing the request, SEBI revised the decision issued in February 2022 and allowed investment in foreign securities, subject to certain restrictions.
In response to these revised guidelines mutual fund houses such as Edelweiss, Mutual funds have announced that they will start accepting inflow into overseas schemes.
The available investment options for mutual fund investors include a diverse range of schemes, such as the
ASEAN Equity Off-shore Fund
Greater China Equity Off-shore Fund
US Technology Equity Fund of Fund
Emerging Markets Opportunities Equity Offshore Fund,
Europe Dynamic Equity Offshore Fund
US Value Equity Off-shore Fund
MSCI India Domestic
World Healthcare 45 Index Fund.
Final words
SEBI announced restrictions on new investments in international mutual funds and ETFs for Indian investors. These restrictions are intended to limit the exposure of Indian investors to foreign markets and reduce the potential risks associated with such investments. However, it may also limit the opportunities for Indian investors to diversify their portfolios and access global markets, potentially leading to lower returns and increased risk for those investors. Investors affected by these restrictions may consider alternative investment options, such as domestic mutual funds and ETFs, individual stocks, or bonds. Investors need to do their own research and consult with financial advisors to assess the potential risks and benefits of different investment options and to develop a suitable investment strategy based on their personal financial goals and risk tolerance.
Frequently asked questions (FAQ)
Can investors still invest in international mutual funds and ETFs through the LRS route?
Yes, investors can still invest in international mutual funds and ETFs through the Liberalised Remittance Scheme (LRS) route. However, the total amount of investment made through the LRS route is subject to the limits set by the Reserve Bank of India (RBI).
Are existing investments in international mutual funds and ETFs affected by the new SEBI restrictions?
No, the SEBI restrictions apply only to new investments made after the announcement of the directive. Existing investments in international mutual funds and ETFs are not affected by the new restrictions.
Why is the restriction placed on new investments in international mutual funds and ETFs?
The restriction is placed on new investment in international mutual funds and ETFs to regulate the flow of foreign investments, control the impact of foreign money on the domestic economy, prevent market instability due to sudden surges of foreign investment, and promote responsible investing while protecting investors from excessive risk in volatile international markets