Residential Real Estate Investment in Rohini
9 min read • Updated 11 May 2023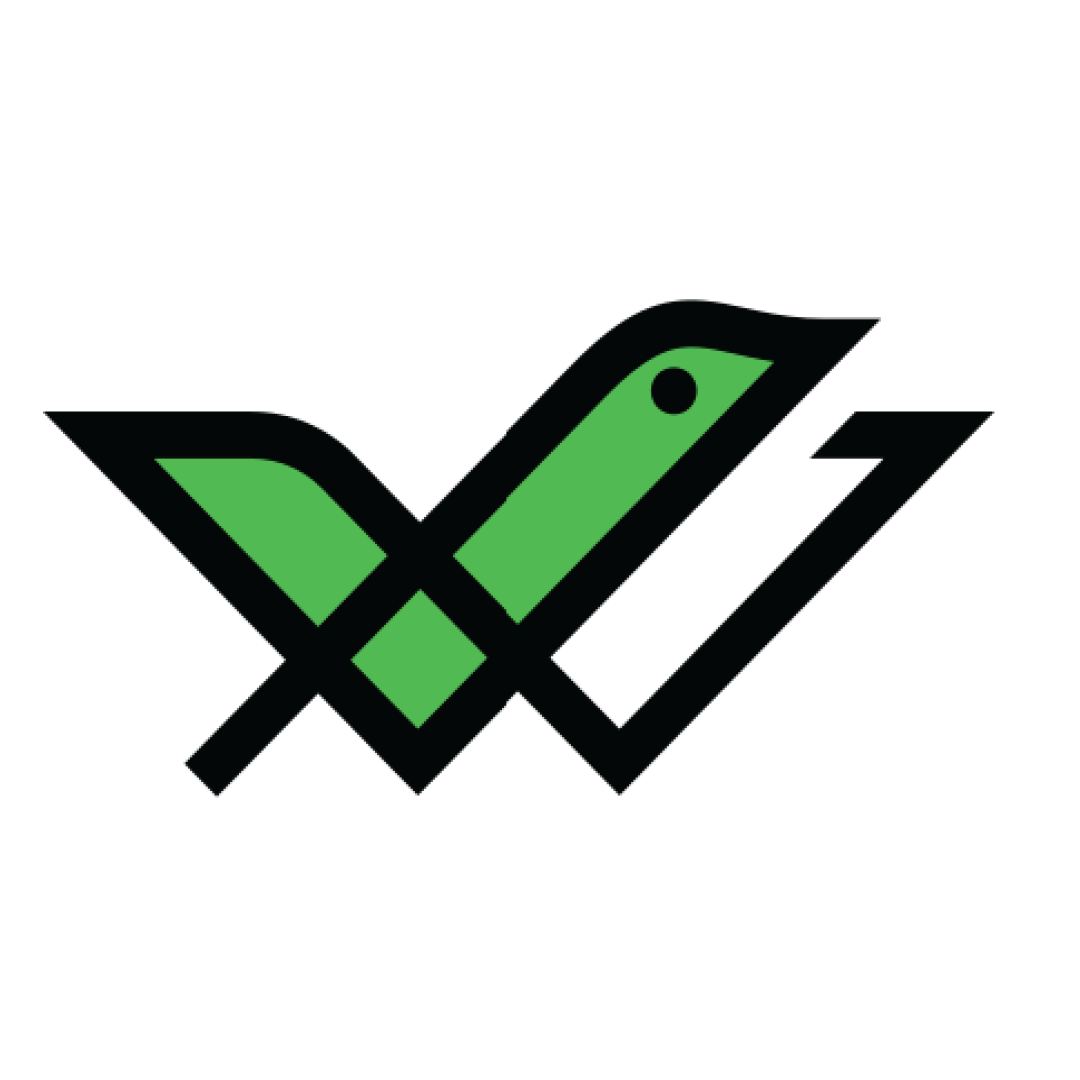 Rohini is a sub-city in the Northwest province of Delhi. It was the 1st developmental project built by the Delhi Development Authority (DDA) in 1980. It is one of the oldest sub-cities in Delhi and is known to provide affordable housing with excellent urban infrastructure, and amenities that cater to a quality life.
The city is divided into 40+ sectors, which share close vicinity to some prominent educational institutions, hospitals, and other important infrastructure. Furthermore, Rohini is just 20 km from the nearest international airport and has access to 4 in-house metro railways facilitating domestic transit.
This sub-city offers affordable transit through private and state-owned buses, connecting the residents to schools, hospitals, and recreational centers, in and around the city. Rohini's strategic location makes it preferable for real estate investments.
The section below provides an in-depth guide for individuals willing to invest in Rohini residential real estate.
Top Reasons to Invest in Rohini Real Estate
Rohini can be an excellent option to invest in residential real estate because of the below-mentioned factors:
The DDA housing scheme offers affordable housing units to homebuyers with varied income groups: Low-Income Group (LIG), Medium Income Group (MIG), And High Income Group (HIG). This ensures that regardless of income level, anyone can reside in Rohini and enjoy the social amenities offered by the city including, well-planned housing complexes and all-day water and electricity supply.
The housing unit comprises 1BHK, 2BHK, and 3BHK, which are allocated as per the income group.
Transportation Connectivity
Rohini has an excellent transportation infrastructure that facilitates smooth inter and intra-state transit. The Indira Gandhi International Airport is just 20 km from the city. Furthermore, Rohini houses 7 railway stations connecting Pune, Mumbai, Gorakhpur, Jabalpur, etc.
The nearest among them is the Shakurbasti Railway Station. The New Delhi Railway Station is just 19.5 km from the city center. It experiences traffic of more than 90 trains per day.
In addition, the city is connected to NH- 24 and NH- 334 uniting Rohini with Uttarakhand and Uttar Pradesh. Furthermore, residents can use cabs and autorickshaw services for local transit, to schools, offices, and hospitals.
Social Infrastructure and Amenities
Rohini sub-city is home to numerous renowned educational institutions and hospitals. Some prominent hospitals in the city are Saroj Hospital, Rajiv Gandhi Cancer Institute and Research Centre, Dr. Babasaheb Ambedkar Hospital, etc. Furthermore, some renowned schools in and around the city are Delhi Public School, Jindal International School, etc.
Adding to the above facilities, Rohini has abundant recreational hubs like Ambience Mall, Adventure Island, Chinese Park, and Swarna Jayanti District Park, which includes boating facilities.
Furthermore, Rohini shelters some of the most prominent educational institutions like Bhagwan Parshuram Institute of Technology, Delhi Institute of Advanced Studies, Delhi Technological University, etc. within a 6 km vicinity. Therefore, investors get enough options to lend their real estate for student accommodation.
Considering all the above-mentioned factors, Rohini can be an excellent choice for residential real estate investment.
Residential Real Estate Investment Opportunities in Rohini
Following are some promising localities in Rohini catering to premium social infrastructure:
Pitampura is a mid-segment locality near Rohini, well-known for its connectivity and proximity to some prominent housing complexes, schools, and hospitals. The locality lies close to Kohat Enclave, Harsh Vihar, and Saraswati Vihar. Furthermore, Pitampura shares proximity to Netaji Shubhash Metro (red line) as well as Shakurbasti Railway Station.
Residents can access the Pitampura Metro and Rohini East Metro, for travel convenience. Some prominent schools in the locality are Mt. Abu junior Branch School, St. Prayag, etc. Moreover, premium hospitals, recreation centers, and markets are located near Pitampura.
Residential real estate prices in Pitampura vary from ₹7,000 to ₹14,000 per square foot.
Sector 24 is a famous locality in Rohini, which is known to provide affordable DDA accommodation for people in low-income and mid-income families. The Rithala Metro Railway Station is 2 km from the locality. Several parks located in the locality offer ample green cover.
Commercial and industrial hubs like Netaji Shubhash Place and Bawana Industrial Area generate employment for the residents. These industrial areas play a vital role in attracting residential real estate investors. Other than these, Sector 24 has various amenities, recreational hubs, marketplaces, and groceries.
Residential property prices in Sector 24 may vary from ₹6,000 to ₹15,000 per square foot.
Things to Consider Before Buying a Residential Property in Rohini
One must consider the following factors before investing in residential real estate:
The connectivity of the city to nearby employment hubs, hospitals, educational institutions, and recreational centers adds value to its current and future market value. Therefore, one must carefully analyse the location and its social infrastructure to determine the future prospects of a residential area.
Passive Income Opportunities.
Residential real estate can be rented or leased to generate recurring income. To generate passive income from residential real estate, the locality must have adequate employment and educational centers to attract tenants.
The Real Estate Regulatory Authority (RERA) is a statutory body framed under Real Estate (Regulations and Development) Act 2016, to authenticate builders and real estate. It promotes transparency in real estate transactions by eliminating discrepancies and disputes.
You may refer to Delhi's RERA portal to check for the real estate's legitimacy.
Stamp Duty in Rohini
Below are the stamp duty rates in Rohini
| | | | |
| --- | --- | --- | --- |
| Gender | Stamp Duty Rates in Delhi | For NDMC areas | For Cantonment Board Areas |
| Male | 6% | 5.5% | 3% |
| Female | 4% | 3.5% | 3% |
| Joint (Male+Female) | 5% | 4.5% | 3% |
Registration Charges in Rohini
The below mentioned are the registration charges in Rohini
Gender

Stamp Duty Rates in Delhi

For NDMC areas

For Cantonment Board Area

Male

1% of the deal value

Female

Joint (Male+Female)
Rohini Residential Real Estate Sector: What's the Forecast?
Rohini is one of the best locations for residences in Delhi as it is a properly-planned city where every sector has its own set of amenities like parks, retail shops, etc. Furthermore, it hosts many shops, industries, and offices.
The Delhi Government has incorporated infrastructural projects worth ₹19,546 crore in course of 5 years for the state, out of which ₹8,683.81 crores worth of funds are allocated for the development of educational infrastructure. This includes the construction of two new branches of Ambedkar University in Rohini which is expected to provide better educational facilities to the residents. The government is working actively to uplift the resident's quality of life and ensure a sound availability of all basic amenities to the residents.
Lastly, Rohini is constantly undergoing infrastructural developments and is already among one of the most well-planned sub-cities in Delhi. Furthermore, rohini has access to all urban amenities including multispeciality hospitals, schools, colleges, affordable complexes, and recreational centers. As a result, demand for residential places is likely to increase even further.
Residential Real Estate vs Other Asset Classes
Below is the comparison between residential real estate and other asset classes:
Residential Real Estate vs Commercial Real Estate
Commercial real estate can earn higher returns in form of rent than residential real estate. However, residential real estate investments attract several tax benefits, unlike commercial real estate. Finding a suitable tenant for residential real estate is usually much easier.
Residential Real Estate vs Bonds
Bonds have lower capital requirements compared to residential real estate, as the latter is generally more costly. Moreover, bonds have higher liquidity than residential real estate, as it takes time to find a suitable buyer and complete the formal paperwork.
If you are interested in investing in bonds and earning 9-11% fixed returns, register on our platform today. Invest in the top-rated bonds in the market at no additional costs or hidden charges.
Residential Real Estate vs Gold
Gold price tends to be less volatile compared to residential real estate. Gold investments are considered safer investments and they have better liquidity. However, real estate investments earn higher returns than gold.
Residential Real Estate vs Stocks & Mutual Funds
Mutual funds and stocks are known to yield higher returns than residential real estate. However, they are subject to market risk, and investors may need to bear heavy losses, whereas real estate is comparatively safer.
Consider the following table to better understand the differences between residential real estate and other asset classes based on returns, liquidity, risk, and volatility.
| | | | | | |
| --- | --- | --- | --- | --- | --- |
| Parameters | Commercial Real Estate | Stocks and Mutual Funds | Gold | Residential Real estate | Bonds |
| Returns | High | High | Moderate | Low | Moderate |
| Liquidity | Low | High | High | Low | Moderate |
| Risk | Low | High | Low | Low | Moderate |
| Volatility | Low | High | Moderate | Low | Low |
| Ticket price | High | Varies | Low | High | Varies |
Steps to Invest in Residential Real Estate in Rohini
Here are the steps to start investing in residential real estate in Rohini
Step 1: Fix a budget for purchasing residential real estate.
Step 2: Shortlist a few locations where you are willing to invest.
Step 3: Narrow down the list by vising the site and analysing the growth prospects of the property. You may consult a professional land evaluator for the same.
Step 4: After finalising the property, prepare the necessary documents, such as the sale deed, agreement, encumbrance certificate, etc. You should do this after verifying its RERA authenticity.
Step 5: Complete the payment process and make sure to pay the applicable stamp duty and registration charges.
Step 6: Opt for an insurance policy to secure your property financially in case there is any damage to your property.
Final Word
Rohini is expected to further develop its urban infrastructure in the next 5 years, anticipating the government's aim to uplift the resident's convenience. This can lead to massive growth in the residential real estate sector of Rohini. However, before investing in residential real estate, you must thoroughly analyse its prospect value based on connectivity and ease of living.
Frequently Asked Question
Why is stamp duty?
A Stamp Duty is a legal tax that has to be paid to the state government, to validate a property handover. It is mandatory to pay Stamp Duty charges, even when re-buying real estate.
Can I access international flights from the airports near Rohini?
Yes, residents can easily reach the Indira Gandhi International Airport, which is 20 km from Rohini for international flights.
Is it mandatory to register a property under RERA?
Yes, as per the Real Estate Regulatory Act, builders must register their property under the state's RERA portal. The act applies to both residential and commercial real estate, to eliminate fraudulent and corrupt market practices.
Can I rent my residential real estate to Paying Guests (PG)?
To convert your house to PG, you may have to complete legal formalities by seeking approval from the municipal authority. Remember that the process for converting a house to PG with multiple tenants and one tenant is different, as the former can be done only in a commercial property.