Residential Real Estate Investment in Nellore
10 min read • Updated 11 May 2023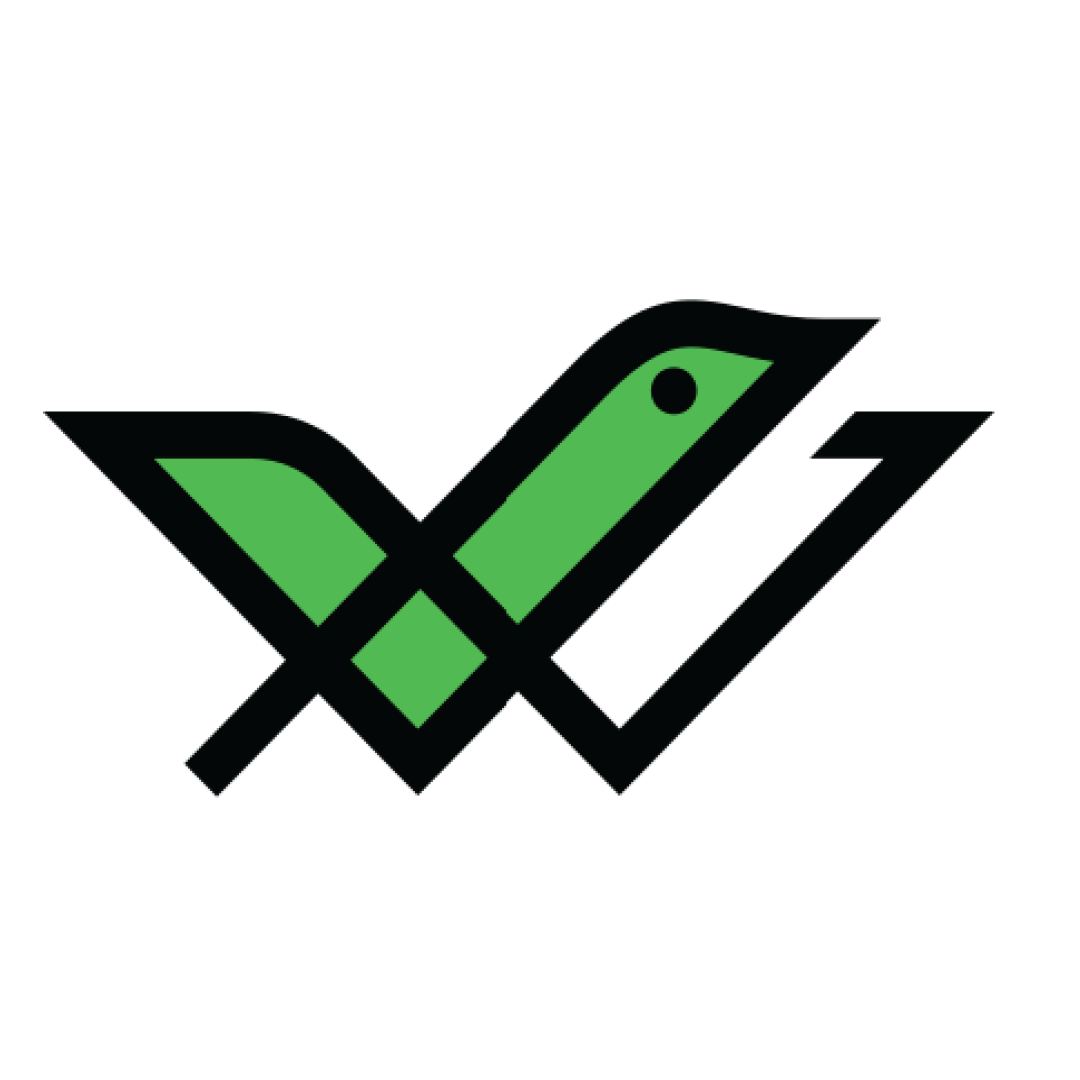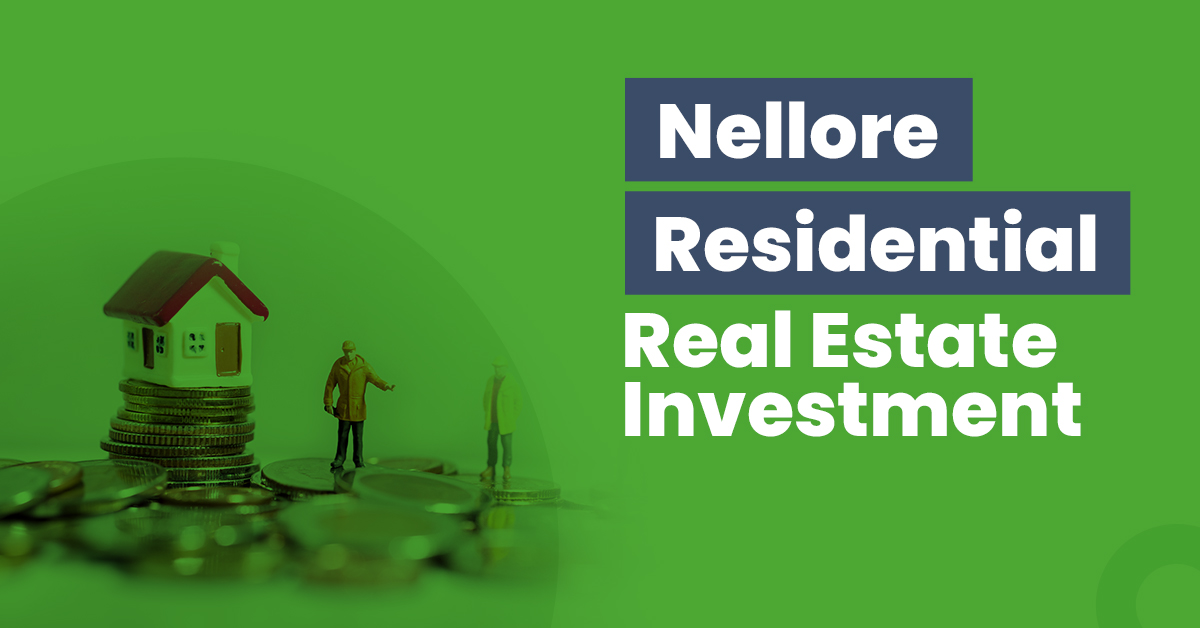 Nellore is the administrative headquarter of the Nellore (presently known as Sri Potti Sri Ramulu Nellore) district of Andhra Pradesh and is the 6th most populated city of the state. It also holds agricultural importance, being one of the top importers of sugarcane, crop varieties, prawns, and shrimps.
Moreover, the city is filled with historical temples and heritage spots, which brings in tourists throughout the year. Alongside, Nellore is also witnessing significant growth in educational institutes and job opportunities, making it a popular choice for residential real estate.
So if you are planning to move here or looking for residential plots to invest you must be aware of the opportunities and benefits too. So, keep reading to learn more.
Top Reasons to Invest in Residential Real Estate in Nellore
Wondering if you should invest in Nellore residential real estate? Here are some top reasons why you should:
Top Educational Institutes
If one is planning to relocate with family, education is one of the primary concerns. Thankfully. Nellore is home to some of the major educational institutes like Narayana Engineering College, A. C. Subba Reddy Government Medical College, Nbkr Institute of Science & Technology, etc.
Therefore, these areas have students and scholars coming from different parts of the state or country. Naturally, this could be a good opportunity for you to invest in a residential plot and profit from rental income.
Good Connectivity
Nellore is a well-connected city with a wide variety of available transport, which also makes it a good real estate option. Individuals can avail a train from the Nellore Railway Station (NLR) connected to most parts of the country. Besides, the city is very well connected on road with NH5 running through the city. Therefore, buying a property in this area will be advantageous for daily commutes and occasional travels.
Great Utilities
Having proper utilities is important near any residential area. Therefore, Nellore successfully provides seamless utilities such as electricity, water supply, post offices, and more. Besides, it has excellent courier services that can offer reliable services to local traders within and outside Nellore.
Investment Opportunities in Residential Real Estate in Nellore
Here are the top locations in Nellore for you to invest in:
Magunta Layout
Magunta Layout is a well-connected locality in Nellore near Iskon City with reasonable transportation costs. It is a profitable residential investment option for its safety and utilities.
There are also a number of great hospitals like Bolleneni Super Speciality Hospital, Dr. Agarwals Eye Hospital, KIMS Hospital, and Sri Ayush Ayurvedic Super Speciality Hospital along with recreational and shopping centres nearby.
The average cost of a 1550 sq. ft. apartment in Magunta Layout is ₹ 48 Lakh (₹ 3096/sq. ft. approx.)
Iskon City
This locality of Nellore offers a peaceful atmosphere with flawless utilities like electricity and water services. There are a number of good schools and colleges like Sri Chaitanya School, Sri Chaitanya techno E.M school, etc. This is also a good area for sports academies, horse riding schools, along with indoor stadiums. You will find good connectivity with the Guntur-Chennai Highway within 3 km.
The average cost of residential properties of 1290 sq. ft. property in Iskon City is ₹ 62 Lakh (Rs. 3800/sq. ft. approx.)
Balaji Nagar
Balaji Nagar is among the popular localities of Nellore for residential real estate. It is well connected on road with the Chennai-Kolkata Highway passing through it. You will also get access to several hospitals such as Simhapuri Hospitals, Vijay Kiran Hospital, Dr Rajasekhar Reddy Memorial Hospital etc., in and around this locality. In addition, there is access to shopping and recreational facilities like S2 cinemas, Leelamahal, supermarkets, etc.
The average cost of a 2 BHK apartment of 1287 sq. ft. in Balaji Nagar is ₹ 62 Lakh (Rs. 4817/sq. ft. approx.)
Things to Consider Before Investing in a Residential Property in Nellore
Given below are a few points you need to consider before investing in residential real estate In Nellore:
Budget and Plan
Firstly, you need to make a budget and plan your finances accordingly. Nellore has a variety of residential properties to offer, but you must select the one that suits your needs. A budget will also make it easier for you to shortlist properties, so you must stick to it.
Location
Investing in residential real estate is not the same as commercial ones. Therefore, you must consider the kind of location you are selecting. If you want to create a demand among the tenants, look for areas that have good transport systems, electricity and water service, well-connected roads, educational institutes, healthcare services, etc., available nearby.
RERA Authentication
In order to protect property buyers and investors from a scam, the government has enacted the Real Estate Regulatory Authority Act 2016. It promotes transparency in the overall real estate transaction, and so every commercial and residential property should be registered under their state's RERA. Before, you proceed with a property; ensure to verify your broker's details and registration.
Stamp Duty in Nellore
Stamp duty is a type of tax payable during property purchase or sale as evidence of transfer and handover. Following are the stamp charges of Nellore, Andhra Pradesh:
| | |
| --- | --- |
| Category | Stamp duty Rate |
| Sale agreement | 5% |
| Sale of immovable property | 5% |
| Construction agreement | 5% |
| Development agreement | 5% |
| Lease agreements till 10 years | 0.4% |
| Lease agreements between 10 to 20 years | 0.6% |
Registration Charges in Nellore
Following are the registration charges in Nellore for residential real estate in Nellore:
| | |
| --- | --- |
| Category | Registration Charges |
| Sale agreement | ₹ 2,000 |
| Development agreement | 0.5% capped at ₹ 20,000 |
| Construction agreement | 0.50% |
| Lease agreements till 10 years | 0.10% |
| Lease agreements between 10 to 20 years | 0.10% |
Nellore Residential Real Estate Sector- What's the Forecast?
Nellore is witnessing a number of upcoming developmental and residential projects, which will boost investments in residential properties. One of the biggest projects is the Ramayapatnam major port in order to increase the economic activities, job opportunities and job creation.
Although such projects will significantly improve commercial real estate, they will also affect the residential picture greatly. This is because, with more jobs available in the city, people from different parts of the state and country would want to move in, creating a high demand for rental properties.
Apart from this, the connectivity of Nellore city is also improving with the upcoming airport, which will boost travel to and from the city. The project is already in phase 1 with an aim of, passenger terminal aircraft, cargo handling a singular runway and an aircraft parking facility, etc. The government has also sanctioned another project of widening the Mypadu road in order to eliminate the yearlong traffic issues. The project will contribute greatly to faster communication and transport in the city.
Besides governmental development projects, there are a number of upcoming residential projects ongoing in Nellore along with entertainment centres such as the eco-based theme park making it an ideal area for residential real estate.
Residential Real Estate vs Other Asset Classes
Residential real estate differs from other classes of assets in several aspects such as their return on investment (ROI), risk level, liquidity and more. Find out their differences here.
Residential Real Estate vs Gold
Gold investments can be suitable for both short and long terms and it has a much higher liquidity. However, if you are expecting a higher ROI, residential real estate would be a more desirable choice. Also, residential real estate is a good investment option during inflation since property values significantly go up with time.
Residential Real Estate vs Commercial Real Estate
Commercial properties offer a higher return on investment since they are used for large or small businesses with a much higher rent (about 6-10%) than residential properties (2-7%). Therefore, initial investments are also higher.
Residential properties, however, require lower investment as well as maintenance. You can also avail of tax benefits from residential investments, unlike commercial ones. Moreover, due to lower rent, it is also easier to find tenants, with a quicker reselling process.
Residential Real Estate vs Stocks and Mutual Funds
In terms of ROI, stock and mutual funds give higher returns and liquidity. Additionally, you can invest in them with smaller amounts, unlike residential real estate. However, the risks are way higher for stocks and bonds due to a volatile market. Therefore, it requires more research and market knowledge before investing. Residential properties offer a more stable return and do not require extensive market knowledge.
Residential Real Estate vs Bonds
If you consider risks versus returns, then bonds are a safer option than residential property investments. They offer a more or less steady and predictable return. However, with risks come greater returns, so if you invest correctly, the profits from your residential investments would be much higher. However, for liquidity again, investing in bonds is more desirable.
The table provided below gives a comparative view of the above asset classes based on their liquidity, risks, volatility, and ticket price.
| | | | | | |
| --- | --- | --- | --- | --- | --- |
| Parameters | Residential Real Estate | Stocks & Mutual Funds | Gold | Commercial Real Estate | Bonds |
| Returns | Moderate | High | Moderate | High | Moderate |
| Liquidity | Low | High | High | Low | Moderate |
| Risk | Low | High | Low | Low | Moderate |
| Volatility | Low | High | Low | Low | Low |
| Ticket Size | High | Varies | Low | High | Varies |
In order to invest in low-risk bonds and earn stable returns explore more of our website. Register now and start investing with no additional or hidden charges.
Steps to Invest in Residential Real Estate in Nellore
Nellore is one of the most important cities of Andhra Pradesh that offers great tourism experience along with growing job opportunities, educational institutes and healthcare. Moreover, the city is well-connected to other parts of the state and country with an excellent transport system, national highways and upcoming airport and port development. So if investing in the location follow these steps below:
Step 1: Set up a budget to invest in residential properties in Nellore.
Step 2: Next, shortlist a few locations and conduct on-site research on them.
Step 3: Seek help from real estate consultants to understand the prospects in the area.
Step 4: Finalise and purchase your chosen house after checking its RERA authenticity.
Step 5: Check for official documents like Title Deed, Property Assessment Extract, Encumbrance Certificate, etc.
Step 6: Lastly, pay all necessary charges like stamp duty and registration charges to transfer the property under your name. Also, consider paying the service charges to brokers or real estate consultants.
Final Word
If you are planning on buying residential properties in an area with high demand for rental housing, then you can add Nellore to your list. However, make sure that you consider all investment-related considerations such as RERA verification, locality, area, facilities, etc. before making a final call.
Frequently Asked Questions
What is the land rate in Nellore?
The average cost of investment in residential land plots in Nellore ranges between ₹ 1900/sq.ft. to ₹ 2500/sq. ft.
Are stamp duty and registration charges mandatory in Nellore for residential real estate?
Yes, stamp duty and registration charges are mandatory for investments in residential real estate in most states of India including Nellore, and Andhra Pradesh. Their rates vary respectively.  In case you skip paying these fees, you will need to pay a penalty fee.
Can I receive higher returns on stocks than real estate?
In many cases, it is found that stocks tend to outperform real estate investments. However, you must also be aware of market fluctuations. The stock market is highly volatile and may also incur losses if not invested carefully. Real estate on the other hand will be a long-term asset for you and fetch a stable profit later.
Do I need to insure the residential property I invested in?
It is not mandatory but advisable to insure the residential property you buy. It will offer you protection against financial losses from accidental causes.