Residential Real Estate Investment in Gurgaon
10 min read • Updated 11 May 2023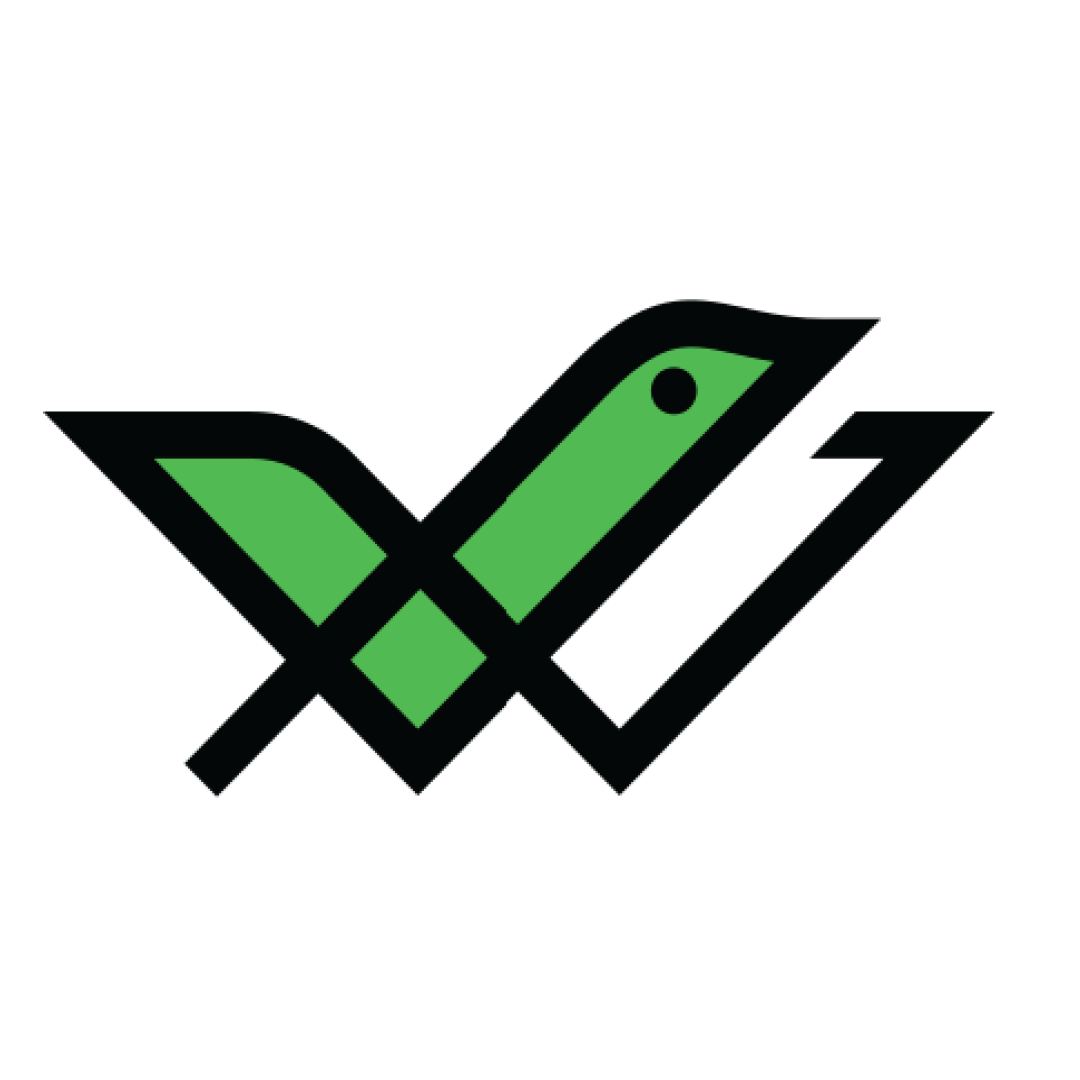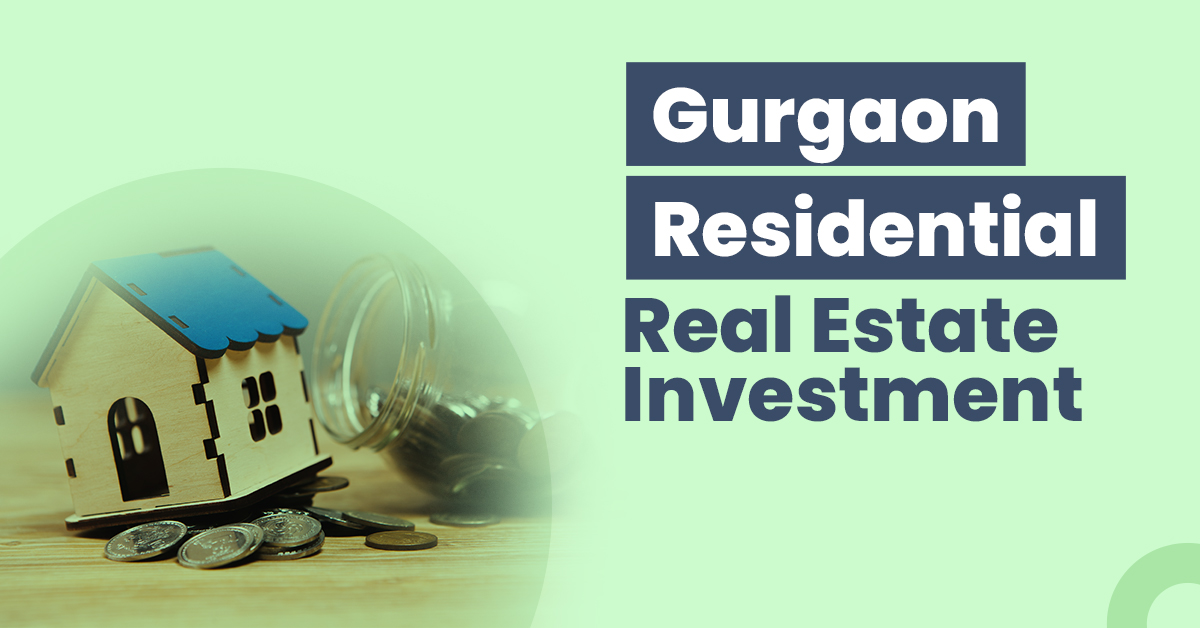 Gurgaon or Gurugram is a well-planned city situated in the state of Haryana, in close proximity to Delhi and Noida. Being a satellite city to Delhi, Gurgaon is the 2nd largest hub of the Information Technology (IT) industry in India. It is also 3rd in line to being the largest banking and financial hub of the nation.
Gurgaon is the headquarter of several Fortune 500 companies, start-up businesses, large companies, and MSMEs' in India; and it is no wonder that the city has been declared as the 8th largest in terms of wealth.
With a diverse portfolio of healthcare institutions, educational facilities, multi-dwelling apartments, well-planned neighbourhoods, modern architectural planning, and a booming economy, Gurgaon holds prime opportunities for residential real estate industry to blossom in the near future.
Top Reasons to Invest in Residential Real Estate in Gurgaon
Below are a few pointers to consider why investing in residential real estate sector of Gurgaon is a lucrative opportunity for investors.
The city of Gurgaon has remarkable architectural planning and its transportation system connects all the parts of the city seamlessly. The city has roadways, railways, intercity rail, metro, airways, and public transit systems to help its civilians move from one locality to another in a hassle-free and fast manner.
Some major highway linking Gurgaon is the NH48, connecting Delhi and Mumbai. Also, the Delhi-Gurgaon-Expressway is yet another roadway stretching as much as 17.2 miles. The Gurgaon-Railway-Station is operated under the Northern wing of Indian Railways and forms a significant section of Indian railway networks. Also, 4 other railway stations are being modernised at Gurgaon.
Transportation Facilities
The city also has remarkable metro path with Rapid-Metro having 11 stations and Delhi Metro having 5 stations located on Yellow-Line. The nearest airport is the Indira-Gandhi-International-Airport, Delhi located in close proximity to NH8.
Also, in 2013 November Gurgaon was the 1st Indian city to launch Ciclovia-initiative where street corridors were closed to motorised vehicles on Sundays for encouraging use of non-motorised transportation.
The city has an established line of educational institutions. The public schools are under the Haryana Government's jurisdiction and fall under the reputed Haryana Board of School Education. Furthermore, the city has accredited institutions and universities namely the infamous Sushant-School-of-Art-And-Architecture, ITM-University, GD-Goenka-University, Shree-Guru-Gobind-Singh-Tricentenary-University, etc.
Also, the National-Brain-Research-Centre is also established in the city of Gurgaon.
Residential Real Estate Investment Opportunities in Gurgaon
The following are the prime locations in Gurgaon that are most suitable for investment opportunities in the residential real estate sector.
This sector is a prime location for real estate investment as it has excellent rail and road connectivity and transport facility. The residential real estate properties here are middle-budget and affordable properties. The names of some budding renowned projects in Sector 57 are – BPTP-Freedom-Park-Life, AEZ-Aloha, and The-White-House projects.
Apart from this, the locality has hospital facilities like W-Pratiksha-Hospital and Artemis-Hospital. There are plenty of educational institutes in this sector also, namely, DPS-International-School, Scottish-High-International-School, and St-Xavier's-International-School.
The average rate of residential property here ranges from ₹6500 – ₹9800 per square feet.
This locality is marked by reputed residential projects that are fast expanding, namely DLF, Suncity-Projects Pvt. Ltd., alongside other developers fast catching up. Investors in residential real estate can consider this place worthy of investment based on the range of commutation options available.
Within 1 km, two popular Metro stations are located which directly link to Delhi's major Metro line i.e. from MG road to Sikanderpur. Also, IGI Airport and NH48 are approximately 14 km away from MG Road.
The average rate of residential property here starts from ₹5000 per square feet.
Things to Consider Before Purchasing a Residential Property in Gurgaon
These are a few pointers that all investors should take into consideration before investing in residential real estate industry in Gurgaon.
Budding Economy and Employment Opportunities
The company house several Fortune-500 companies in India, alongside SMEs, MSMEs, large companies, and startups. This has rightfully made Gurgaon India's 3rd largest site for a per-capita-income generation. This was the city where the manufacturing unit of Maruti Suzuki was first established during 1970s. DLF Limited has also made its set up in Gurgaon stretching across vast areas of the landscape.
Another famous brand that was established here is General Electric, which was an American Company established in 1997. These coupled with the establishment of domestic and international companies in sectors of IT, sales, service, software and manufacturing, have made this city a conglomeration of industries generating employment opportunities.
The state government of Haryana introduced the Real Estate Regularity Authority Act 2016, for increasing clarity and growth of real estate sector and to protect property owner rights. The act mandates all commercial and residential real estate properties to be registered under it. Furthermore, the Act ensures transactions between property allottees and developers remain transparent.
For the same buyers and developers must log into the state's official RERA website and get themselves registered. This will help interested buyers to protect their interests, take timely information on completion of a property and help them shortlist only verified properties.
Stamp Duty in Gurgaon
| | |
| --- | --- |
| Categories | Stamp Duty |
| Male | 7% |
| Female | 5% |
| Joint (Male + Female) | 6% |
Registration Charges in Gurgaon
| | |
| --- | --- |
| Transaction Amount | Registration Charges (₹) |
| Exceeding ₹25,00,000 | ₹15,000 |
| ₹20,00,001 – ₹25,00,000 | ₹12,500 |
| ₹10,00,001 – ₹20,00,000 | ₹10,000 |
| ₹5,00,001 – ₹10,00,000 | ₹5,000 |
| ₹50,001 – ₹5,00,000 | ₹1,000 |
| Till ₹50,000 | ₹100 |
Gurgaon Residential Real Estate Sector – What's the Forecast?
As per recent reports, Gurgaon is the most emerging of all places for real estate development in 2023 and in the near future.
The well-planned city has secured the top place in housing supply as well as in absorption rate of properties in the year 2022 among all other cities of NCR, as per reports by the real estate consultancy Anarock. Almost 63,700 units were sold in NCR within which 51% of share was from Gurgaon.
The city's developers state that in 2022 they saw a revival in the real estate sector's growth after the slump witnessed during COVID-19 pandemic. Irrespective of increase in rate of home loans, buyers have genuinely shown interest in buying flats and residential properties owing to the city's developing healthcare, transportation, educational and industrial sectors.
Low-interest rates, reasonable prices of properties, profound amenities, and abundant offerings have thus propelled growth in the residential real estate sector of Gurgaon in 2022 and the scenario is expected to remain the same in 2023 and the years beyond.
Residential Real Estate vs Other Asset Classes
The underlying discussion covers the major differences between residential real estate and other asset classes, which an investor needs to be well aware of before making an informed decision.
Residential Real Estate vs Gold
Gold as an investment is a lucrative option, as it is highly flexible and provides high returns. However, gold does experience volatility as per ambiguous market scenarios. Residential real estate investment provides high security and exhibits low volatility to interested investors. When invested over a long tenure residential real estate provides high returns as the market value of property increases over time.
Residential Real Estate vs Bonds
Choosing between residential real estate and bonds as investment options are often hard as both asset classes offers stable sources of passive income and high returns to investors over time. Both bonds and residential real estate are highly liquid and low-risk investment options.
Residential Real Estate vs Stocks and Mutual Funds
Investing in mutual funds and stocks comes with market risks and is suitable for individuals who exhibit risk-taking behaviour. While mutual funds offer high returns residential real estate is a safer option, crafted for investors who seek stable passive income sources.
Residential Real Estate vs Commercial Real Estate
Residential real estate investment provides tax exemptions and benefits to investors which investment in commercial real estate does not. On the other hand, commercial properties provide higher returns which residential properties do not. However, maintenance cost of commercial properties is comparatively on the higher end. Furthermore, it is always easier to procure tenants for residential real estate properties while getting tenants for commercial properties takes time.
On the basis of volatility, return, liquidity, risks, and ticket size, the asset classes have been compared and displayed in a tabular form below.
| | | | | | |
| --- | --- | --- | --- | --- | --- |
| Parameters | Residential Real Estate | Stocks & Mutual Funds | Gold | Commercial Real Estate | Bonds |
| Returns | Moderate | High | Moderate | High | Moderate |
| Liquidity | Low | High | High | Low | Moderate |
| Risk | Low | High | Low | Low | Moderate |
| Volatility | Low | High | Low | Low | Low |
| Ticket Size | High | Varies | Low | High | Varies |
In order to earn a stable passive income, explore and choose from a plethora of bonds available at our website register today and start your investment dreams.
Steps to Invest in Residential Real Estate in Gurgaon
Before investing in residential real estate in Gurgaon follow the few simple steps below.
Step 1: Plan the budget amount that you want to invest in residential real estate in Gurgaon.
Step 2: Search through major developing localities in Gurgaon and select a few prime localities which hold promises of industrial development and opportunities for employment generation in the near future.
Step 3: Go into a detailed locality-based search and take the help of real-estate consultants for the same. These professionals have knowledge of the local aspects of development of an area, its cons, and its pros.
Step 4: Once your search is complete zero in a particular locality that meets all your specific parameters.
Step 5: Scrutinise all the upcoming and ongoing property development projects in the selected locality and select a few prime projects from the same.
Step 6: Ensure that the projects you have selected have RERA authentication and select only those which have been verified by state RERA.
Step 7: Examine and make a thorough search of all property-related documents to prevent future issues.
Step 8: Once the RERA verification and document verification processes are completed from your end synchronise the ongoing steps of transaction and property possession.
Step 9: Opt for a steady and secure insurance policy plan for covering all future exigencies of your newly bought property in Gurgaon.
Final Word
Gurgaon is a city that holds enormous opportunities in development of residential real estate sector in the upcoming future. This city alone is accounted for approximately 70% of Haryana's yearly economic investments making it the centre of high-tech industrial growth in the present times. Finally, the city has reported a significantly high Human-Development-Index (HDI) of 0.889 in the year 2017. All these factors make Gurgaon a lucrative place for investors to invest in real estate.
Frequently Asked Questions
Name a few noteworthy locations in Gurgaon for investors in residential real estate sector?
Sohna Road, Dwarka Expressway, Palam Vihar, Sector 23, Sushant Lok-Phase-I, and Sector 82 are all noteworthy localities for real estate investors and buyers.
What is considered an 'affordable rate' in housing in residential real estate sector of India?
An affordable rate ranges from ₹25 lakh – ₹50 lakh for residential properties. When the price of a housing unit exceeds this range and exists within the range of ₹50 lakh – ₹80 lakh, then the unit falls under the category of "middle-segment" units.
What is the growth trajectory of the real estate sector of Gurgaon in recent years?
After the COVID-19 pandemic, a sudden rise was observed in the real estate sector. From 2021 to 2022, the market witnessed a surge of 21%.
Which place in Gurgaon has the cheapest residential properties?
The most affordable housing rates in Gurgaon are available in localities like Sector 56, Sector 43, Palam-Vihar-Extension, and in Sector 76.