Residential Real Estate Investment in Bhubaneshwar
10 min read • Updated 11 May 2023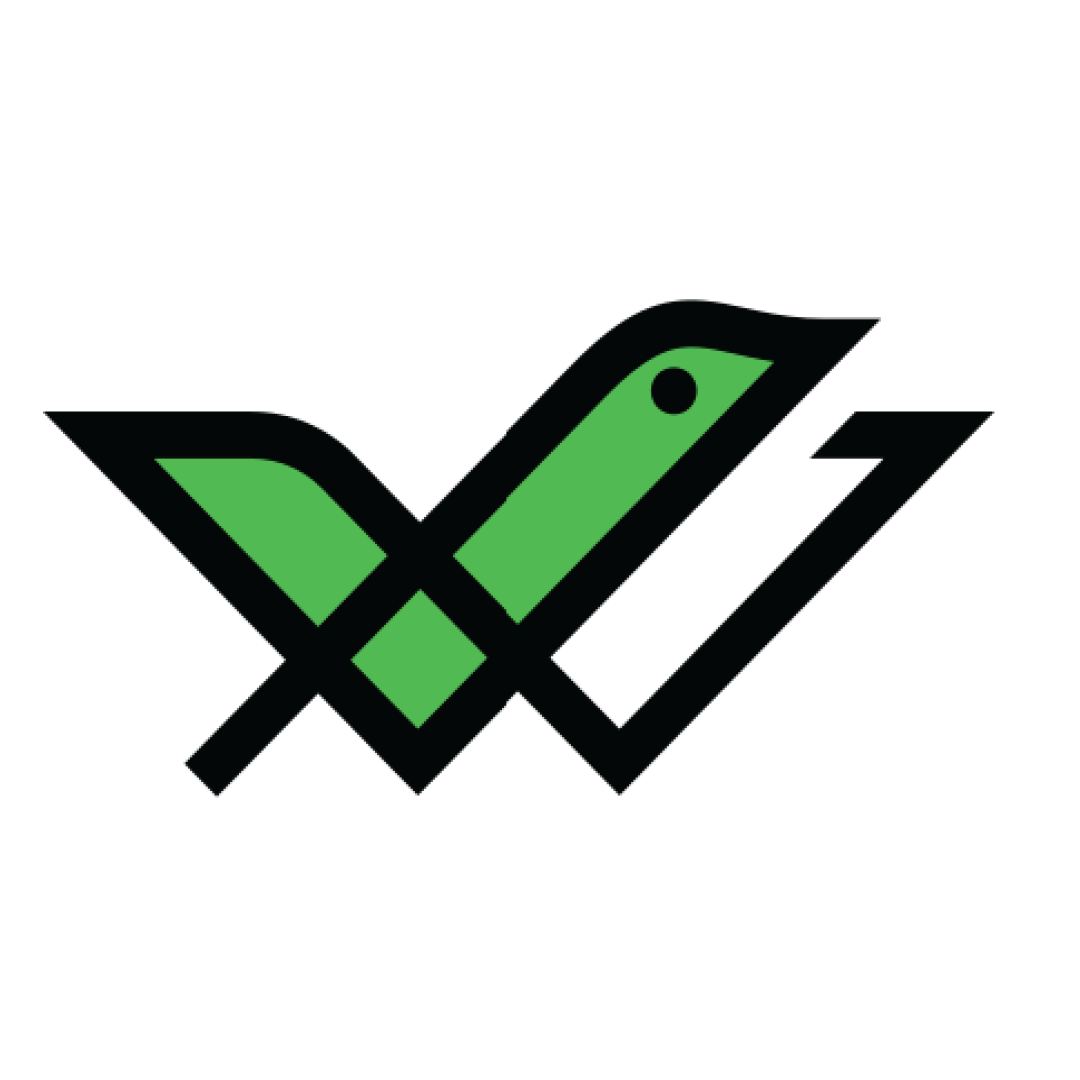 Also called the 'temple city', Bhubaneshwar is the capital of Odisha and a major tourist destination because of its magnificent architecture. In recent years, it has emerged as an educational and IT hub, thanks to the State Government's tremendous efforts to uplift its existing infrastructure and ease of living index.
Recently, the capital city has been ranked 2nd on the ease of living index released by the Ministry of Housing and Urban Affairs. With better employment opportunities coming to the city, Bhubaneshwar's per capita income has witnessed a sharp increase from ₹48,499 in 2011-12 to ₹1,28,383 in 2021-22. This data suggests that residents in Bhubaneshwar Nare are assured of livelihood and the availability of basic amenities.
The city has a literacy rate of 91.89%, which is much higher than the state's average literacy rate of 85.75%. Bhubaneshwar is home to some renowned educational institutions, namely IIT Bhubaneshwar, KIIT University, Silicon Institute of Technology, Kendriya Vidyalaya No-2, etc. Many students and families arrive in this city looking for residences near these education centres.
The sections below will cover the various aspects that make Bhubaneshwar a perfect place for residential real estate investment.
Top Reasons to Invest in Bhubaneshwar Real Estate
The following are some great reasons to consider investing in residential real estate in Bhubaneshwar:
Bhubaneshwar is the headquarter of the East Coast Railway Zone. It is only 3 km away from the Bhubaneshwar Airport and comprises 6 platforms that handle around 194 trains connecting major cities like Ahmedabad, Howrah, Mumbai, Mysuru, Chennai, etc.
The Biju Patnaik International Airport helps cater to the domestic and international commutes of the residents of Bhubaneshwar. It is situated 6 km from the city centre and is often considered one of the most important airports in the Eastern Region.
Lastly, Bhubaneshwar has well-maintained connectivity to West Bengal, Jharkhand, Andhra Pradesh, and Chattisgarh through NH 5, NH 203, and various state highways. Numerous auto rickshaws, cabs, and private and public buses facilitate easy transportation within the city.
Bhubaneshwar is home to major IT parks, namely Infocity, JSS STP and Infosys SEZ campus, which contribute majorly to the growth of Odisha. Bhubaneshwar was ranked one of the best places to set up IT industries as per the World Bank ranking in 2014.
These factors have enticed leading IT brands, such as IBM, Infosys, Tech Mahindra, TCS, Wipro and many other companies, to set up their offices in Bhubaneshwar. This, in turn, has expanded employment opportunities for thousands of people. As the employment infrastructure of this city improves further, more investors and homebuyers will be interested in buying residential properties in Bhubaneshwar.
Residential Real Estate Investment Opportunities in Bhubaneshwar
Below are some promising localities in Bhubaneshwar featuring premium locations and social infrastructure:
Patia is a preferred destination for real estate investments in Bhubaneshwar and is known for affordable houses and apartments. The locality is connected to several reputed schools, colleges and recreational centres through Nandakanan Road and Patharadia Road. Furthermore, NH-16 is just 7 km from the locality and provides connectivity to Cuttack, Jankia and Brahmapur.
Pradyumna Bal Memorial Hospital and Bhubaneshwar Hospital are the nearest hospitals in Patia. Moreover, the neighbourhood is located near renowned educational institutes such as KIIT Higher Secondary School, College of Engineering Bhubaneshwar, and Raja Madhusudan Dev Degree College.
The average property price in Patia is around ₹2,162 to ₹14,722/sq ft.
Sundarpada is a posh locality in Bhubaneshwar known to offer great apartments and plots in the mid-range price segment. Jatni, Pokhariput, and Bhimatangi Roads connect the locale to Jagamara, Laxminagar, and Anant Nagar. Furthermore, residents can easily access NH 16 and NH 316 for inter and intra-city transit.
The city is connected to the Howrah-Chennai Railway Terminal through Lingaraj Temple Road Railway Station. In addition, Biju Patnaik International Airport is just 13 km from this locality.
Sundarpada lies close to Infocity, one of Bhubaneshwar's most prominent IT hubs. Several prominent schools, like DAV Public School Pokhariput, Kendriya Vidyalaya, and St. Xaviers, are located around this locality. It also has access to premium medicare centres like BMC Hospital, AIIMS Bhubaneshwar and AMRI.
The residential property prices in Sundarpara vary from ₹2,517 to ₹5,393/sq ft.
Things to Consider before Investing in a Residential Property in Bhubaneshwar
The following are some of the crucial factors you should consider before investing in residential real estate in Bhubaneshwar:
The connectivity of a property's location to highways and other social amenities plays a vital role in determining its market value. For example, localities close to schools, hospitals and recreational centres like shopping malls, parks, and grocery stores are usually in high demand. Consequently, these properties are expensive and offer high rental income.
The safety index of a city is determined by the rate of crime in a city. This includes crime against women, burglary, theft and political disturbance. Therefore, homebuyers looking to settle in the city must consider the following parameter while purchasing properties.
Bhubaneshwar scored 33.07 out of 100 on Safety Index, which is comparatively better than the surrounding cities in Odisha. Therefore, Bhubaneshwar can be considered a suitable investment option in residential real estate.
Real Estate Regulatory Authority (RERA) is a statutory body formed under the Real Estate (Regulation and Development) Act 2016. It safeguards homebuyers by profiling builders and real estate based on their authenticity and legitimacy.
You may refer to the Odisha RERA portal to check the legitimacy of any builder and real estate project in Bhubaneshwar.
Stamp Duty in Bhubaneshwar
Following are the stamp duty rates in Bhubaneshwar
| | | |
| --- | --- | --- |
| Gender | Stamp Duty for Areas Within Municipal Corporation | Stamp Duty for Areas Outside the Municipal Corporation |
| Male | 5% | 3% |
| Female | 4% | 3% |
| Join (Male + Female) | 5% | 3% |
| Joint (Male + Male) | 5% | 3% |
| Joint (Female + Female) | 4% | 3% |
Registration charges in Bhubaneshwar
Below are the registration charges for residential real estate in Bhubaneshwar
| | |
| --- | --- |
| Categories | Registration Charges |
| Sales Deed | 2% of the consideration amount |
| Sales Agreement | 2% of the agreement value |
| Mortgage | 2% of the loan amount sanctioned |
| Power of Attorney | ₹250 |
| Lease of up to 5 years | 2% of the consideration amount |
| Lease of above 5 years | 2% of the consideration amount |
Bhubaneswar Residential Real Estate sector: What's the Forecast?
Bhubaneshwar is set to become part of the 1st set of smart cities in India, along with 6 other cities as declared by the Central Government. The city is under fast-paced urban development, intending to provide an eco-friendly and high-tech solution to the residents.
This city's advanced infrastructure has been attracting many investors and homebuyers lately. To meet the growing residential real estate demand, the Bhubaneshwar Developmental Authority has proposed constructing 3 new real estate projects worth over ₹376 crore.
Furthermore, as per reports from Odisha Urban Infrastructural Development Fund (OUIDF), various developmental projects are already in the pipeline. This would include developing the Bhubaneshwar Bus Terminal to expand the parking space up to a capacity of 190 buses.
Other noteworthy developmental projects include the upgradation and development of water bodies to improve water supply for remote households. In addition, the government is expected to issue tenders for several shopping complexes and IT hubs in the coming years.
As a result of these policies, several real estate projects and apartments in Bhubaneshwar are already up for pre-booking. Investors willing to invest in residential real estate in Bhubaneshwar can avail properties at significantly discounted rates.
Residential Real Estate vs Other Asset Classes
The following section compares residential real estate to other asset classes:
Residential Real Estate vs Gold
Residential real estate can yield higher returns over time compared to gold. However, gold requires a lower minimum investment, whereas real estate requires investors to have much higher capital. Furthermore, gold is suitable for both short and long-term investments, unlike real estate, which is suitable for long-term investment horizons.
Residential Real Estate vs Bond
Bonds are a safer means of investment compared to residential real estate. However, residential real estate yield higher returns over time and carries more tax benefits. Bonds are suitable for investors looking to minimise their portfolio risks.
If you are willing to invest in bonds, you can check our quality bond offerings, which provide you with higher interest at minimal risks.
Commercial Real Estate vs Residential Real Estate
Residential real estate is much easier to manage than commercial real estate. In contrast, commercial real estate usually yields higher returns over time compared to residential real estate. They are generally more expensive to buy and lead to higher risk in case of non-payment by tenants.
Residential Real Estate vs Mutual & Stocks
Equities and equity-related investments carry the highest potential for returns. However, stocks and most mutual funds are sensitive to market risks. On the other hand, residential real estate investments are more stable and offer steadier income over time.
The table given below provides a tabular comparison of various asset classes to residential real estate.
| | | | | | |
| --- | --- | --- | --- | --- | --- |
| Parameters | Residential Real Estate | Stocks & Mutual Funds | Gold | Commercial Real Estate | Bonds |
| Returns | Moderate | High | Moderate | High | Moderate |
| Liquidity | Low | High | High | Low | Moderate |
| Risk | Low | High | Low | Low | Moderate |
| Volatility | Low | High | Low | Low | Low |
| Ticket Size | High | Varies | Low | High | Varies |
Steps to invest in Residential Real Estate in Bhubaneshwar
Given below are the steps to start investing in real estate in Bhubaneshwar:
Step 1: Assign a part of your earnings, and keep aside funds for your basic expenses.
Step 2: Select a locality where you would like to invest. Make sure it has access to all the basic amenities and social infrastructure.
Step 3: Shortlist the best-suited real estate as per your allocated budget.
Step 4: Visit the site with a professional land evaluator to determine the property's true market value.
Step 5: Assess the authenticity of all documents offered by the seller.
Step 6: Appoint a legal consultant to proceed through the documentation. This will eliminate any disputes or contract loopholes. Finally, verify the builder and real estate through the state's RERA portal.
Step 7: Finalise the deal and pay the stamp duty and registration charges. If you have availed the services of a broker/consultant and lawyer, you need to pay them.
Step 8: Get the property insured to safeguard it from any future damage.
Final Word
Bhubaneshwar has always been in high demand as many people come here for their jobs. Furthermore, the city contains some of India's most prominent historic temples with distinct architecture, which draws in many tourists. Investors looking to invest in residential real estate in Bhubaneshwar can earn easy passive income by leasing the property to tourists or employed residents.
Frequently Asked Questions
What are some prime localities in Bhubaneshwar?
Some prime localities in Bhubaneshwar are Patia, Sundarpada, Khandagiri, Nayapalli etc.
Is Bhubaneshwar expensive?
Bhubaneshwar is known for reasonable living costs. It is often counted among the most affordable cities in India.
What are some famous real estate agents in Bhubaneshwar?
Some of Bhubaneshwar's best-known real estate agents are OMM Creation, ASBS Reality, and Foursquare Property Solutions.
What are the risks involved in investing in real estate?
Real estate is a safe investment option. However, the location and market demand govern property prices and future prospects.