Residential Real Estate Investment in Bhilwara
11 min read • Updated 11 May 2023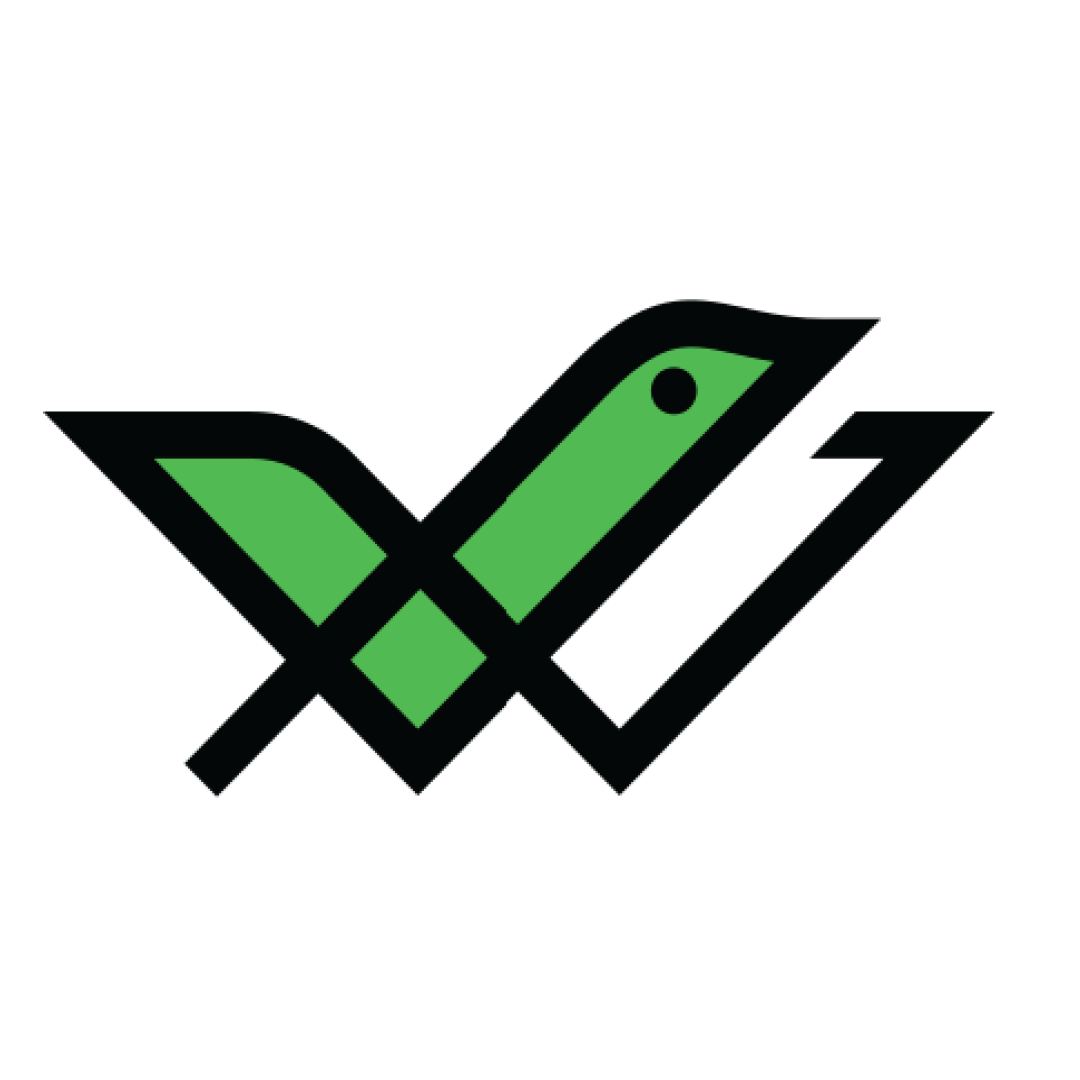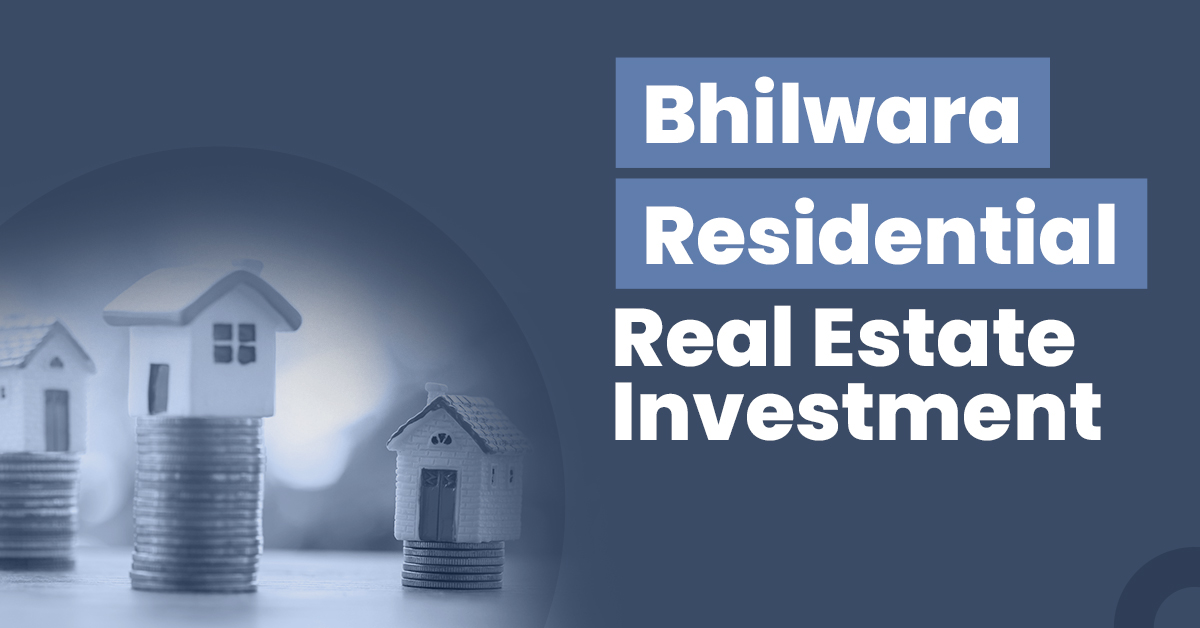 Bhilwara is an important administrative city located in the Mewar region of Rajasthan. It is famously known as the 'Textile City of India' due to the many textile industries located here. There are also several mineral industries in this city providing employment for the residents.
Bhilwara is also a major tourist attraction in Rajasthan, with many temples, gardens and forts to visit. The Gross District Domestic Product of this city is ₹43,36,593 lakh. It is also a major rail and road communication hub in Rajasthan.
Covering a total area of 69 sq. km., this city has a population of 359,483. It has good quality infrastructure like hospitals, banks and schools readily available for its residents. There are other amenities like malls, supermarkets and restaurants in every locality in Bhilwara. The average literacy rate of this city is 82.2%, which reflects the city's quality of education.
These factors have led to increasing demands for residential property in Bhilwara. Continue reading to know more about the residential real estate investment options in this city.
Top Reasons to Invest in Bhilwara Real Estate
Some of the major reasons why Bhilwara is a good place to invest in residential properties are given below:
Top Quality Infrastructure
Bhilwara has some of the best infrastructural facilities in Rajasthan. There are several multispeciality hospitals like Mahatma Gandhi Government Hospital, Krishna Hospital and Ram Snehi Hospital located in this city.
There are also numerous schools and institutions of higher learning in Bhilwara. Some of the colleges and universities in this city are Sarvodaya Sikshan Sansthan, Institute of Technology and Management and Manikya Lal Verma Government Textile and Engineering College. The Rajmata Vijaya Raje Scindia Medical College is the only medical institution in Bhilwara.
Despite having excellent infrastructure and amenities in Bhilwara, it is relatively less costly to maintain a decent lifestyle in Bhilwara. The average cost of living in this city is around ₹19,000. On the other hand, in a city like Delhi, the average living cost is around ₹25,000 for one person.
Similarly, the costs of other amenities are also much higher in a city like Delhi than in Bhilwara. The average cost of food in Delhi is ₹15,000, which is much less than that of Bhilwara, which is ₹13,500. Average transportation costs in Delhi are a whopping ₹5,000, which is more than double that of Bhilwara. In Bhilwara, average transport costs are around ₹2,000.
Having access to good transportation facilities is an essential requirement for residential properties. Residents require access to public or private means of transportation for travelling within the city as well as to other cities.
A series of national highways and state highways link Bhilwara to other cities and towns of Rajasthan. One can directly travel to Jaipur, New Delhi and cities like Kota, Chittorgarh and Jodhpur from Bhilwara. NH-4 and the Jaipur-Udaipur State Highway pass through this city. Regular state bus services link Bhilwara to these cities.
Bhilwara also has a railway junction which further links it to the farthest corners of the country. This railway station is located on the Jaipur-Mumbai Broadgauge line of Western Railways. It links Bhilwara to cities like Jaipur, New Delhi, Mumbai, Chittorgarh, Kota and Ajmer.
Residential Real Estate Investment Opportunities in Bhilwara
Here are some prominent residential localities in Bhilwara where you can invest in a residential property:
RK Colony is a popular residential locality in Bhilwara. Basic infrastructure like good hospitals and education are available in this area. There are 60 hospitals and 33 schools located in this area catering to the requirements of residents in this locality.
This area has numerous amenities for comfort and entertainment. There are malls and shopping plazas here, like the City Centre Mall, Cine Mall Bhilwara, Kamla Arcade, Ganesh Plaza, Oswal Plaza and Sohan Plaza. There are numerous supermarkets to cater to your daily needs.
Apart from that this area has several dine-out spots and food joints to enjoy a nice brunch or a fulfilling dinner. Some of the best cafés here are Chill Out Café, Art Café, and Ora Café.
The price of residential properties in the RK Colony ranges from ₹90 lakh to ₹2.5 crore.
This is another major residential area in Bhilwara where you can buy your dream home. This area has excellent connectivity to the rest of the city. An added benefit is that this area is located close to Bhilwara railway station.
Shastri Nagar has some of the best schools and hospitals in Bhilwara. Some of the best schools here are Rosette English School, Evergreen Public School, Rajasthan Government School, Noble International School and Global Wisdom School. The hospitals located near Shastri Nagar include Smt. Kesarbai Soni Hospital, Lifecare Hospital, Arihant Hospital and Research Centre and Nagauri Hospital.
The price of residential real estate in Shastri Nagar ranges from ₹23 lakh to ₹5 crore.
Things to Consider before Buying a Residential Property in Bhilwara
Here are some of the important factors that you must keep in mind when buying a residential property in Bhilwara:
Under the Real Estate (Regulation and Development) Act, 2016, every state has a statutory body which is responsible for regulating its real estate market. The main duty of this body is to maintain transparency and accountability in the real estate business and prevent property-related fraudulent activities.
Thus, before investing in a residential property in Bhilwara, you must visit the Rajasthan RERA portal to check the authenticity of the property and its builder.
Infrastructure and Amenities
Choose a property which is near essential facilities like education, banking and healthcare. An added benefit will be if this property is located near amenities like saloons, gyms, malls, markets and restaurants.
If a property is located in a locality with high-quality infrastructure, the value of this property and its rental prospects will be high as well.
Transportation is a crucial factor that you must consider while buying a residential property. Check the public and private transportation options available near the locality and the distance to the nearest railway station and airport. Properties near major arterial roads are always in high demand.
Thus, choose a property which has access to efficient and fast transportation services which can serve your travel purposes.
Stamp Duty in Bhilwara
Given in the table below are stamp duty charges for residential property in Bhilwara:
| | |
| --- | --- |
| Gender | Stamp Duty |
| Male | 6% + 20 % (of 6%) labour cess |
| Female | 5% + 20 % (of 5%) labour cess |
Registration Charges in Bhilwara
Here are the registration charges for residential property in Bhilwara:
| | |
| --- | --- |
| Gender | Registration Charges |
| Male | 1% |
| female | 1% |
Residential Real Estate Sector in Bhilwara: What's the Forecast?
Bhilwara is getting funds from the Central and State Governments for infrastructural development. For instance, the Bhilwara Railway Station is going to be upgraded to meet international standards.
This city is also witnessing rapid development in communication technology. It is slated to receive the Jio True 5G services by the end of 2023. Apart from that, ₹100 crore has been allotted by the Rajasthan Government for reducing noise pollution in this city.
Bhilwara is also going to generate a lot of employment with increasing commercial investments in this city. The textile industry in India holds major sway over the economic output of the country. Thus, growth in Bhilwara's textile industry will boost the country's economy.
Bhilwara-based Sangam India is currently one of the leading enterprises in the textile industry, with an annual turnover of ₹1,363 crore. The textile industry in Bhilwara, which is currently valued at ₹25,000 crore, is growing further as some leading players in this industry have announced investments in this city like BSL India.
Thus, with the infrastructural and commercial development of Bhilwara, the demand for residential properties is expected to grow at a rapid rate.
Residential Real Estate vs Other Asset Classes
Here is a comparison between the pros and cons of investing in residential real estate and other asset classes:
Residential Real Estate vs Commercial Real Estate
Commercial real estate can fetch higher returns than residential real estate due to the higher rental price of commercial properties. However, it is easier to find tenants for residential property. Furthermore, you will also get tax benefits if you take a home loan for buying a residential property which does not apply to commercial real estate.
Residential Real Estate vs Gold
Residential real estate has higher profitability than gold investments. However, gold has higher liquidity than commercial properties. Thus, it is advisable to invest in commercial properties for the long term.
Residential Real Estate vs Stocks and Mutual Funds
Stocks can get you higher returns than residential properties. However, stocks are highly volatile and their prices fluctuate according to market conditions. Therefore, it is much safer to invest in residential properties.
Residential Real Estate vs Bonds
Both residential real estate and bonds can provide you with a stable income. However, the credit risk is lower for bonds since profits from residential real estate largely depend on timely lease payments. Furthermore, bonds have higher liquidity than residential real estate.
Are you interested in investing in low-risk bonds? Then visit our website portal to invest in some of the top-rated bonds in the market at no additional costs or hidden charges.
| | | | | | |
| --- | --- | --- | --- | --- | --- |
| Parameters | Residential Real Estate | Stocks & Mutual Funds | Gold | Residential Real Estate | Bonds |
| Returns | High | High | Moderate | Moderate | Moderate |
| Liquidity | Low | High | High | Low | Moderate |
| Risk | Low | High | Low | Low | Moderate |
| Volatility | Low | High | Low | Low | Low |
| Ticket Size | High | Varies | Low | High | Varies |
Steps to Invest in Residential Real Estate in Bhilwara
Here are the steps to invest in residential real estate in Bhilwara:
Step 1: You can appoint a broker to help you find the best property in Bhilwara. Experienced brokers have an idea of the best properties available which might be a big advantage while searching for a residential property.
Step 2: Fix a price range for investing in the residential property. This helps to narrow your search criteria based on property prices.
Step 3: Search online for the best localities to invest in by looking at the development and rental potential of these areas.
Step 4: Select some properties and visit them to look at the infrastructure and amenities available nearby.
Step 5: Finalise a property that suits your needs and verify the property documents of the seller.
Step 6: Pay the price of the property and the stamp duty and registration prices to become the legal owner of the property.
Step 7: It is advisable to buy an insurance plan to cover any damages to your purchased property.
Final Word
Bhilwara is a major communication centre in Rajasthan. The infrastructure and amenities of this city are undergoing continuous development. This makes it one of the most liveable places in this country.
Thus, it is one of the best places currently to invest in residential real estate. However, it is suggested that you take the help of a real estate agent and consider whether you want to reside in this city before making a decision.
Frequently Asked Questions
What is home loan insurance?
Home loan insurance is an insurance plan which covers the home loan that a debtor takes. In case of the unfortunate demise of the debtor, this insurance takes responsibility for the repayment of the remaining loan amount.
Why do I need to register my property?
Registration of a residential property is of utmost importance after a purchase procedure is complete. It is only after registering a property that you become its legal owner. If you do not register a property, the earlier owner or builder of the property will continue to hold ownership rights over that property.
What is the nearest airport to Bhilwara?
Bhilwara does not have an airport. The nearest airport facility to this city is in Udaipur at a distance of 106 km.
What are the other localities in Bhilwara where I can search for a residential property?
Apart from RK Colony and Shastri Nagar, some desirable residential localities in Bhilwara are Subhash Nagar, Vijay Singh Pathik Nagar, Gandhi Nagar, Bhopal Ganj, Kumud Vihar, Gulabpura and Pansal.
What are the upcoming residential real estate projects in Bhilwara?
To cater to the increasing demands, numerous residential real estate projects are coming up in Bhilwara. Some of them are Sunrise Dreams, Aastha Residency, GS County and Shriyam Parasmani Greens.