Residential Real Estate Investment in Bhagalpur
11 min read • Updated 11 May 2023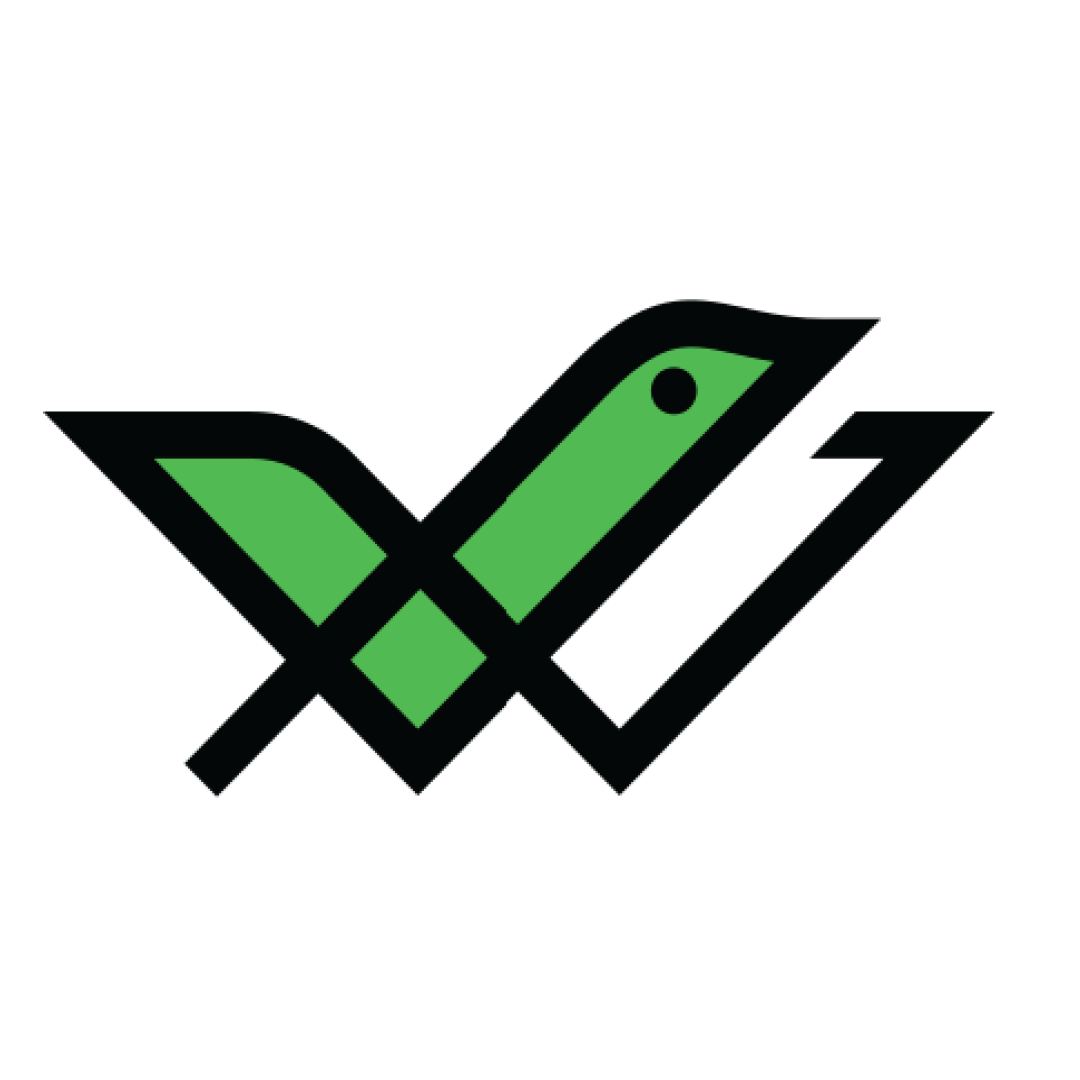 Table of Contents
Bhagalpur is the third largest urban settlement in Bihar with an approximate population of 5,51,000 as of 2022-23. Situated in the state's eastern region, this city falls under the National Smart Cities Mission launched by the Indian Government. Additionally, it is the only town in Bihar where major educational institutions have been established apart from those present in Patna.
This area's economy is predominately dependent on small businesses and ago-based industry. Moreover, with time Bhagalpur has gained a reputation in eastern India where there has emerged a consolidated informal sector contributing to almost 40% of the city's economy.
Recently, the state government is paying increased attention to improving the road network system of this area by scheduling regular maintenance activities. Thus, if you intend to move to a fast-developing city or invest in a residential property in this zone, continue reading.
Top Reasons to Invest in Residential Real Estate in Bhagalpur
Hereby you will come across a few highlighted aspects that make residential real estate investment profitable in Bhagalpur:
Decent Return on Investment
While searching opportunities for residential real estate investment, you generally eye for long-term ROI. Keeping that factor in mind if you buy even a 2BHK apartment in Bhagalpur, you can expect somewhat minimum of ₹7,000 rental yield a month. Also, as Bhagalpur has been emerging as an educational and trade centre, especially throughout the last decade many people are trying to inhabit this area. This directly indicates that probably you will experience a very low vacancy rate for rental properties all year round.
Affordable Place for Families
Bhagalpur is considered to be one the finest and most inexpensive cities in Bihar to settle in. Here, a family of four can easily manage their essential expenses within a monthly budget of ₹50,000, an average much lesser when compared to other premium Indian cities.
In addition, the transportation and food expenses are also substantially low contributing a lot to the savings from after-tax salary. Lastly, there is the scope of receiving quality education while staying at Bhagalpur as the place boasts the famous TilkaManjhi Bhagalpur University, IIIT Bhagalpur, Bhagalpur College of Engineering, etc.
Completed Smart City Project
Numerous projects aiming to improve power supply, public services, sanitation, and pollution reduction were previously undertaken under the Indian Government's smart city initiative. All of these SPV-led projects have been finished successfully on 5th June 2021. These developments are expected to attract more people who will be interested to live in the developed Bhagalpur city.
Investment Opportunities in Residential Real Estate in Bhagalpur
You may get confused about which are the best locations in Bhagalpur to start investing in residential real estate. Well, here is a list of a few such areas:
Zero Mile is one of the iconic areas of Bhagalpur where the distinguishable blue-coloured three-storey Resham Bhavan is located. This place guarantees immediate medical assistance with the help of pharmacy stores and a trauma centre stationed along College road.
Owing to developing connectivity in this zone over the years property valuation has increased reasonably. Now, you may expect a price range of ₹4,500 – ₹6,300 per square foot for ready-to-move residential properties in Zero Mile.
Sabour is emerging as a familial colony with several plots being available for sale near the market area. Moreover, Bihar Electricity Board's office is located in this zone thus you do not need to worry about frequent power cut issues.
With close proximity to the Sabour railway station, this area is ideal for office commuters and people who need to travel daily for work. Residential plot pricing in Sabour typically varies between ₹625 – ₹1,200 per square foot.
This place offers you a range of options to choose from. You find promising scope both investing in residential plots as also in rapidly popularising housing societies.
Many market areas thrive in Jagdishpur for years which are regularly crowded with customers and vendors from surrounding districts. This happens consistently as Jagdishpur is well connected with other parts of Bihar by rail, road, and navigable waterways. Moreover, the place is famous for its indigenous festivities associated with the occasions of Shivratri, seasonal fairs, etc. All these events make Jagdishpur an enjoyable place to dwell in.
Generally, residential real estate investments in Jagdishpur range between ₹900 – ₹6,500 per square foot.
If your family intends to stay on the outskirts of a town then Pista is the perfect residential sector for you. It is only 7 kilometres away from the district capital Bhagalpur. In addition, it has coherent road connectivity with neighbourhood towns like Katahara, Habibpur, Khiribandh, and so on.
You may expect an investment between ₹700 -₹2,500 per square foot if you are interested to purchase a residential plot or land in Pista.
Things to Consider Before Investing in a Residential Property in Bhagalpur
It is highly suggested to make a note of these points before considering buying residential real estate in Bhagalpur:
Property Costs and Trends in the Area of Your Choice
To determine how much a specific real estate may cost you, you can conduct extensive research on local prices and trending news. If you want to determine whether a particular area in Bhagalpur is suitable for investing, look at both the rental yields and the potential for capital appreciation. Moreover, consider the neighbourhood's growth during the last 5 to 10 years.
Purpose of Buying a Plot/ Land
You can find potential properties in sub-localities of Bhagalpur that are most compatible with your goals by defining the reason for your acquisition. It also enables you to make a more knowledgeable and precise purchasing decision. For instance, you do not have to be concerned about ROI or rental income if you are buying the property for your own use. However, if you are buying for financial gains, you can look at price growth over a five-year period.
Property developers must register with the state government and upload all project information following the sanctioning of Real Estate Regularity Authority Act 2016. This covers the title, permits, contracts, deadlines for delivery, payment plans, and other details.
RERA compliance makes it possible for you to gain a thorough understanding of the project before choosing to buy. Therefore, it is strongly advised to verify property RERA details before finalising a residential real estate deal in Bhagalpur.
Today, lifestyle requirements play a large role in determining whether to purchase a home at a specific location. Therefore, before making a real estate investment, it is important to take into account several factors. These include the location, provided amenities, infrastructure conditions, proximity to commercial and recreational centres, transportation facilities, etc.
For instance, if you relish the typical small-town bumble then settling in a Jagdishpur colony may seem to be an ideal choice. Whereas, if you prefer tranquillity and a serene countryside landscape, then Pista is a decent option for you.
Stamp Duty in Bhagalpur
The Department of Stamp Duty and Registration's approved software is deployed to register property documents as mandated by the Bihar government's Registration Act. Furthermore, this list will give you a more clarified idea about stamp duty rates in Bhagalpur:
| | |
| --- | --- |
| Category | Stamp Duty |
| Male | 6.3% |
| Female | 5.7% |
| Joint Buyers (Male + Female) | 6% |
| Joint Buyers (Female + Female) | 6% |
| Joint Buyers (Male + Male) | 6% |
Registration Charges in Bhagalpur
Once you have furnished the stamp duty fees for a particular residential real estate, you must complete its e-registration following a set procedure. Here, you can find the associated registration charges:
| | |
| --- | --- |
| Category | Registration Charges |
| Male | 2% |
| Female | 2% |
| Joint Buyers (Male + Female) | 2% |
| Joint Buyers (Female + Female) | 2% |
| Joint Buyers (Male + Male) | 2% |
Bhagalpur Residential Real Estate Sector – What's the Forecast?
As Bhagalpur houses some gradually evolving communities, plot prices here are comparatively lower compared to other Indian cities. Therefore, you may buy more acres without exceeding your budget.
Moreover, textile, food processing, and other small-scale industries in this place are flourishing due to financial support in the form of MSME loans. Thus there will remain a constant demand for rental properties in this area. Consequently, if you can manage to buy a 2BHK property at a landmark location and rent it, you may get ₹6,000 – ₹7,000 extra monthly income easily.
In addition, the demand for properties in this area does not seem to end soon. Some of the key reasons behind this are the relatively high water table, pleasant sub-tropical weather, and substantial greenery. All these factors combined with employment opportunities in the neighbouring manufacturing plants make Bhagalpur a desirable venue to stick around.
Residential Real Estate vs Other Asset Classes
In the upcoming sections, you will learn the difference between investing in real estate and other asset categories based on risk-to-reward ratio:
Residential Real Estate vs Stocks and Mutual Funds
Mutual funds and stocks no doubt guarantee substantial returns within a relatively less amount of time. But in the secondary market, you are exposed to risks coming from several elements. On the other hand, residential real estate investing is much simpler as you would require to research properly before making a purchase. After that, once you get a tenant you can remain passive regarding the situation for some time.
Residential Real Estate vs Gold
If you place liquidity to be a more important factor rather than prioritising long-term returns, then gold is a good investment for you. Otherwise, you can invest in residential real estate to ensure monthly passive income for long. Also, your property valuation may increase with time owing to many factors like regular maintenance, developing neighbourhood, etc.
Residential Real Estate vs Commercial Real Estate
Compared to residential real estate, commercial properties offer superior returns. Nonetheless, when compared to residential holdings, commercial real estate investments bring in greater risks. Moreover, residential property possessions secure bigger tax advantages if you complete property purchase availing a residential loan.
Residential Real Estate vs Bonds
Although they have some distinctions, two of the safest investment options are bonds and residential real estate. Bonds earn money through interest; however real estate offers the scope to generate a consistent cash flow from rentals. The latter option also appreciates in value – a typical property of tangible assets. Furthermore, bonds offer high liquidity which is lacking in the case of residential real estates.
You can follow the table's information to get an idea of returns, liquidity, risks, volatility, and ticket size of residential real estate and aforesaid asset classes.
| | | | | | |
| --- | --- | --- | --- | --- | --- |
| Parameters | Residential Real Estate | Stocks & Mutual Funds | Gold | Commercial Real Estate | Bonds |
| Returns | Moderate | High | Moderate | High | Moderate |
| Liquidity | Low | High | High | Low | Moderate |
| Risk | Low | High | Low | Low | Moderate |
| Volatility | Low | High | Low | Low | Low |
| Ticket Size | High | Varies | Low | High | Varies |
Are you interested in beginning your investment journey today? If yes, then register to see some of the fixed-income and secured asset options.
Steps to Invest in Residential Real Estate in Bhagalpur
Here is a step-by-step guide to help you purchase an ideal residential real estate in Bhagalpur:
Step 1: Create a budget based on your desired way of living.
Step 2: Search online for suitable properties and choose a few that fit your criteria.
Step 3: Check out the locations that you had evaluated via a brokerage website.
Step 4: Find out more about these properties and the neighbourhood.
Step 5: Complete the necessary paperwork, assess the legitimacy of the receivables and register one property under your name.
Step 6: Make the initial down payment or complete the full payment at per convenience.
Final Word
As Bhagalpur accommodates several commercial zones, it plays a pivotal role in determining Bihar's overall economy. Gradually, residential property investors are showing their interest in acquiring real estate here as the road connectivity issues and other inconveniences have been largely fixed under the smart city project. You may also benefit from the wave of these augmentations if you can select the right property for investing in Bhagalpur.
Frequently Asked Questions
How do real estate agents work in Bhagalpur?
The local real estate agents work in close association with interested property sellers, loan agencies, and lawyers. They may be able to discover properties at more affordable rates using decent negotiation skills but may charge a considerable commission in return.
Which famous temple is located in Bhagalpur?
One of Bhagalpur's oldest temples is the Budhanath Temple. It is situated on the banks of Uttaravahini Ganga (northward flowing Ganges River). This religious place receives a lot of visitors all year long.
What are some tourist spots near Bhagalpur?
Some of the celebrated tourist spots within Bhagalpur district include Vikramshila monastic university, Mandar hill station, Kuppaghat Ashram, and Colganj rock-cut temple.
What three factors must be considered when assessing a real estate investment?
Real estate investment analysis takes into account the potential for return, level of risk, and market worth. Any person thinking about making a property investment, regardless of the kind, should evaluate it properly.