Guide for Ranchi Commercial Real Estate Investment
9 min read • Published 9 November 2022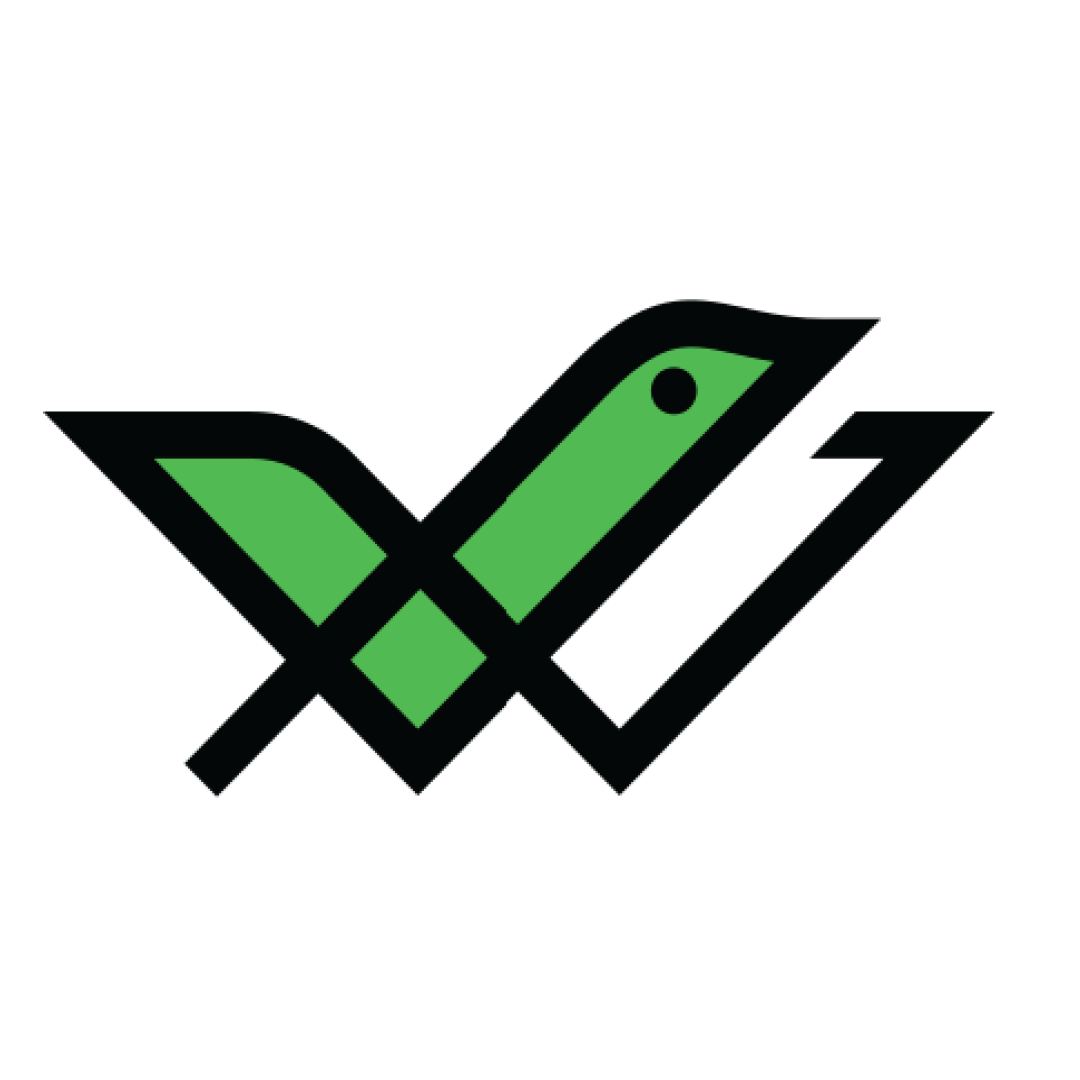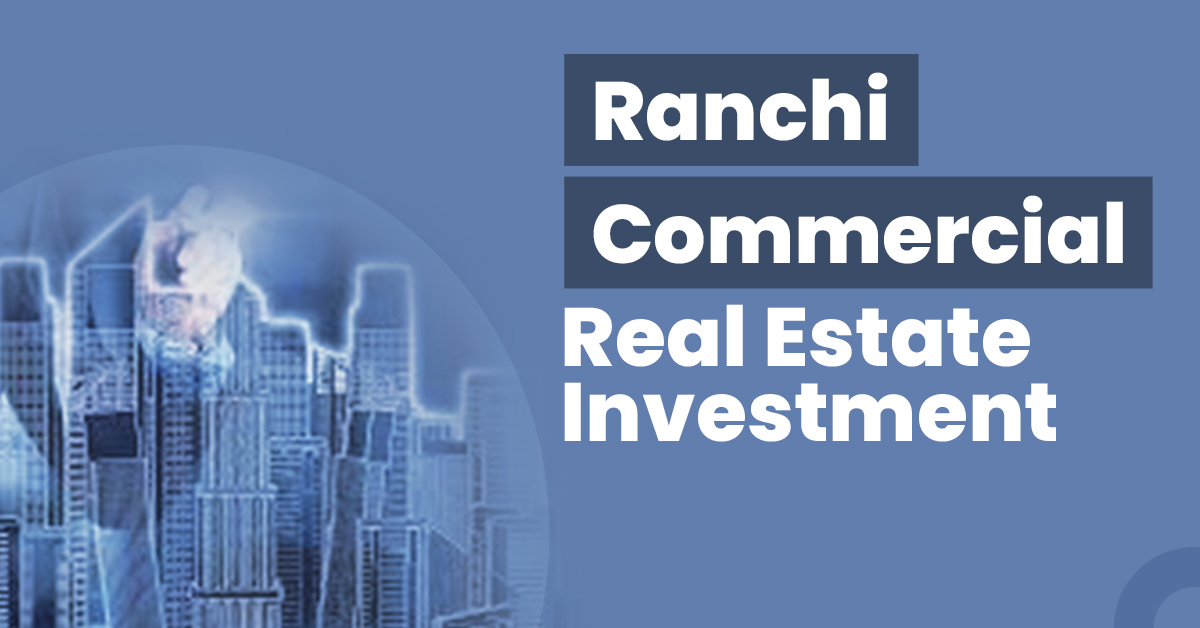 Ranchi is the capital of the state of Jharkhand, which was formed in the year 2000. After obtaining statehood, Jharkhand saw a sudden increase in population in Ranchi and other major places in the state.
Since then, this place has witnessed rapid growth in terms of industrialization , and urbanization . Apart from having abundant mineral resources, the city also attracts tourists owing to its scenic beauty and waterfalls. This, in turn, contributes to the city's economy.
Ranchi is rapidly developing with IT parks, special economic zones (SEZs), and industrial areas. It has also been selected as one of the first 100 smart cities under the Smart City Mission of the Government of India.
Let us understand why investing in commercial real estate in Ranchi might be a highly profitable venture:
Top Reasons to Invest in Ranchi Real Estate
Mentioned below are some reasons why you should invest in commercial real estate in Ranchi:
Ranchi is known as the Manchester of East due to its abundant mineral resources. It contributes significantly to the economy of Ranchi. This industry also contributes to 18% of the mineral production of the country. It attracts a number of tourists as well. Such a prosperous city is sure to attract more commercial real estate investment.
Ranchi is connected to major cities in India via the railways. It also has its airport known as the Birsa Munda Airport. There are direct flights from this airport to big cities like Delhi, Mumbai, and Kolkata. Road connectivity in Ranchi is excellent, especially due to the presence of two national highways – NH-23 and NH-33. The Jharkhand State Road Transport Corporation, as well as Bihar Road Transport buses, help with commuting around the city.
This city is one of three headquarters of the Industrial Area Development Authorities of Jharkhand. It works towards improving primary infrastructure. Estates with International Standard Facilities have been proposed that will certainly boost Ranchi's commercial real estate scenario.
Commercial Real Estate Investment Opportunities in Ranchi
Here are some of the suitable localities where you can purchase commercial properties in Ranchi:
It is one of the posh areas in Ranchi, mostly known as a trading hub. This area has a number of wholesale and retail suppliers of hardware, FMCG, cosmetics, clothing, and other daily necessities. There are a greater number of commercial complexes here than residential spaces.
If you wish to set up a new storage facility or retail store in Ranchi, this can be the most ideal space. The average rate of commercial property in Upper Bazar is ₹10,000 per square foot.
This place has great public transportation. It is one of the best commercial localities in Ranchi, located in the city's center . There are a number of shopping malls present in the locality. It has high-end social infrastructure; hence, this upscale area is used for both commercial and residential purposes. Rate of commercial property here may go as high as ₹22,000 per square foot.
Things to Consider Before Buying a Commercial Property in Ranchi
Here are the things that you should consider before opting for a commercial property in Ranchi:
Location plays a prime role when it comes to getting a great return on investment. It helps to determine the profitability of the property. Commercial properties are made for the sole purpose of reaching potential customers. A convenient location with hassle-free connectivity will ensure the growth of the business.
Market conditions are always dynamic. Therefore, an investor should analyze the current trends and expected market forecast before opting for the property. You can also take the help of a real estate agent or get in touch with CREDAI to get more information regarding real estate properties in Ranchi.
Check Authenticity through RERA
The property you are purchasing should adhere to the norms of the Real Estate Regulatory Authority (RERA). The RERA Act of 2016 led to the establishment of this regulatory body. The statutory body stands for transparency and eradicating discrepancies in India's real estate sector.
Make sure to check the authenticity of commercial property in Ranchi by visiting the portal of RERA Jharkhand. You can take a legal advisor's help to examine the paperwork.
Stamp duty in Ranchi, Jharkhand
Stamp Duty is a tax imposed on the sale of property by the state government. Here is the rate of stamp duty that applies in Ranchi:
| | |
| --- | --- |
| Category | Stamp Duty |
| Male | 4% |
| Female | 4% |
| Joint buyer (Male + Female) | 4% |
| Joint buyer (Female + Female) | 4% |
| Joint buyer (Male + Male) | 4% |
Registration Charges in Ranchi, Jharkhand
Paying the registration charges is mandatory if you want to transfer the ownership of the property in your name. Here are the registration charges applicable in Ranchi:
| | |
| --- | --- |
| Category | Registration Charges |
| Male | 3% |
| Female | 3% |
| Joint buyer (Male + Female) | 3% |
| Joint buyer (Female + Female) | 3% |
| Joint buyer (Male + Male) | 3% |
Also Read: Guide for Amritsar Commercial Real Estate Investment
Ranchi Commercial Real Estate Sector: What's the Forecast?
After the long Covid-induced slowdown, the real estate sector in Ranchi is returning to its previous form. The crippling impact of lack of sand is also no longer a problem to deal with. The Jharkhand state government has given permission to avail sand from other states, and this has solved the problem to some extent.
According to CREDAI Jharkhand's President Bijay Agarwal, the prospect of the real estate industry is looking quite bright for the upcoming 3 to 4 years in Jharkhand. Although the costs of construction materials have increased by 30%, property prices have not increased. The prices will go up in the upcoming months, and so will the investment opportunities in commercial real estate in Ranchi.
Commercial Real Estate vs Other Asset Classes
Following is the comparison between commercial real estate and other asset classes:
Commercial Real Estate vs Gold
Commercial real estate investment only provides considerable returns in the long term; however, gold investment can offer lucrative returns in both the long term and short term because the price depends on market fluctuations.
Commercial Real Estate vs Bonds
Rental real estate offers higher returns when compared to bonds. However, bonds are less risky in comparison to real estate investment. Also, you can receive greater tax breaks by investing in real estate than bonds.
Wish to invest in bond securities to earn fixed returns? Register today to start your bond investment journey and generate a stable source of income.
Commercial Real Estate vs Residential Real Estate
Commercial real estate properties generate higher rental income than residential properties. However, it is easier to find tenants in the case of residential real estate.
Commercial Real Estate vs Mutual Funds & Stocks
Mutual funds offer greater returns than commercial real estate but are riskier in comparison. However, the quantum of investment in the case of real estate is huge when compared to mutual funds and stock markets.
Below is a tabular comparison of different types of assets on the basis of liquidity, returns, volatility, risks, and ticket size:
| | | | | | |
| --- | --- | --- | --- | --- | --- |
| Parameters | Commercial Real Estate | Stocks & Mutual Funds | Gold | Residential Real Estate | Bonds |
| Liquidity | Low | High | High | Low | Moderate |
| Returns | High | High | Moderate | Low | Moderate |
| Volatility | Low | High | Moderate | Low | Low |
| Risk | Low | High | Low | Low | Moderate |
| Ticket Size | High | Varies | Low | High | Varies |
Also Read: Guide for Dombivli Commercial Real Estate Investment
Steps to Invest in Commercial Real Estate in Ranchi
Here are the steps that you can follow if you want to start investing in commercial real estate in Ranchi:
Step 1: You should scan the different locations that have the type of property which you wish to invest in
Step 2: After shortlisting some ideal properties, assess the property plans, their features as well as the surrounding areas. Consider going on a field visit for the same.
Step 3: You can take the help of a broker to understand the market trends and the future scope of returns of the properties. Finalize a property after analyzing all the necessary aspects.
Step 4: Take the help of a lawyer and complete the legal formalities. Prepare the necessary documents like title deed, building plans , tax documents, etc.
Step 5: After paying for the property, pay the stamp duty and registration charges to transfer the ownership of the property to your name.
Step 6: Pay the fees of the broker and lawyer as applicable.
Step 7: Consider getting an insurance plan for your property in order to protect yourself financially if your property incurs some damage in the future.
Final Words
After obtaining the status of a state, Jharkhand saw a sudden rise in population that affected Ranchi as well. Better employment opportunities came up and that meant the opening of new offices and banks.
Ranchi is presently a tier-III city and has the highest employment generation according to a study undertaken by ASSOCHAM. Being in close proximity to the Chota Nagpur plateau, this place has much to offer to industries.
Therefore, opting to invest in commercial real estate in Ranchi might help you earn generous profit as it is still a developing area.
Frequently Asked Questions
What is CREDAI?
The Confederation of Real Estate Developers' Associations of India (CREDAI) is a union body of private Real Estate developers in India. It was established in 1999 with the aim of transforming the real estate industry in India by promoting transparency and self-regulation.
What are some of the top localities in Ranchi?
Some of the top localities in Ranchi that you can consider investing in are Singh More, Morabadi, Ekta Nagar, and Khelgaon.
What is e-Nibandhan?
 It is an online portal launched to help the people of Ranchi with various utility services with respect to the Property Registration Department. These services include stamp duty calculation, objectionable land search, etc.
What are the upcoming infrastructure projects in Ranchi?
Development of an underground commercial complex and theme park, Ranchi ring road and four-lane  NH-33 Ranchi-Jamshedpur Road are some upcoming infrastructure projects in Ranchi.