Guide for Rajpur Sonarpur Residential Real Estate Investment
10 min read • Updated 11 May 2023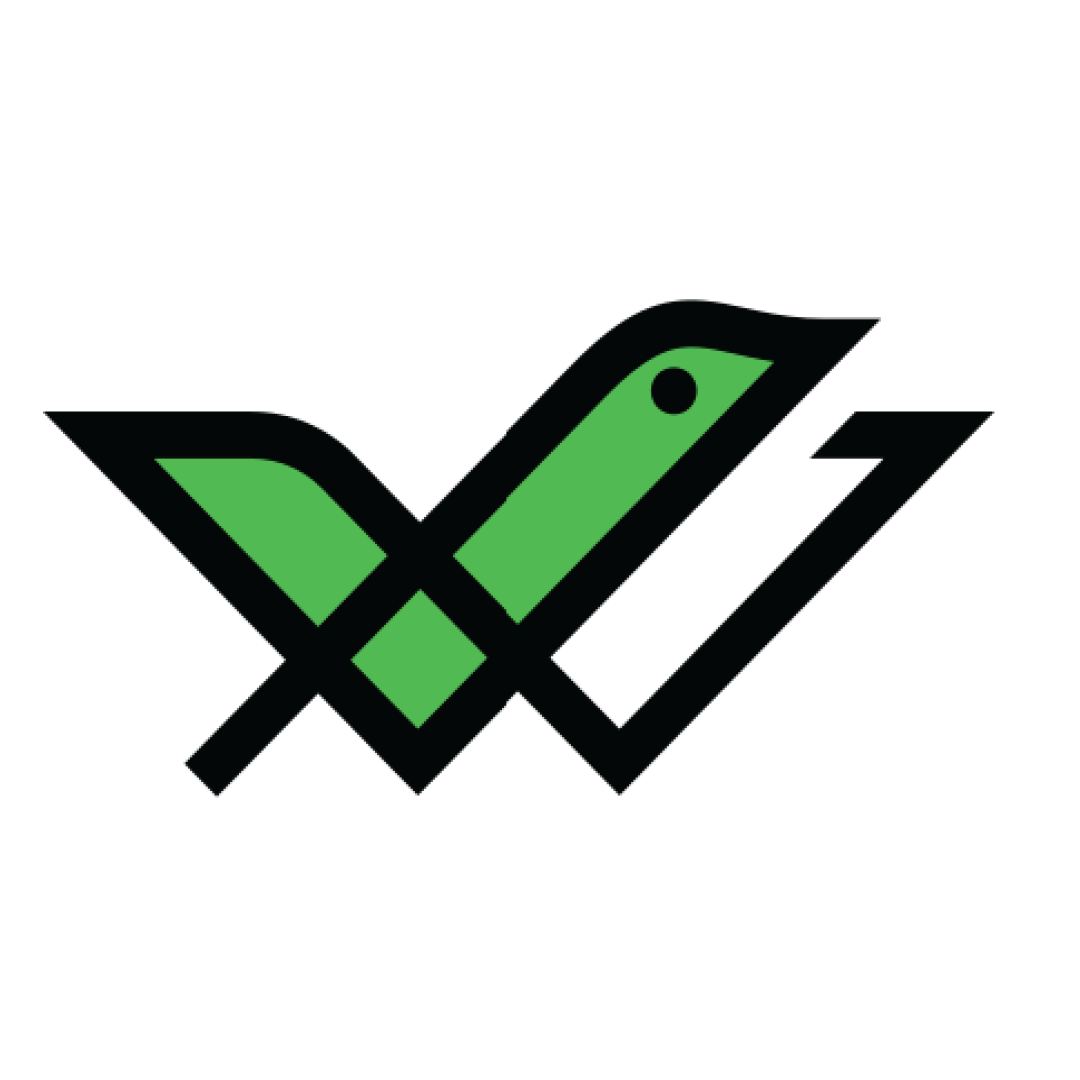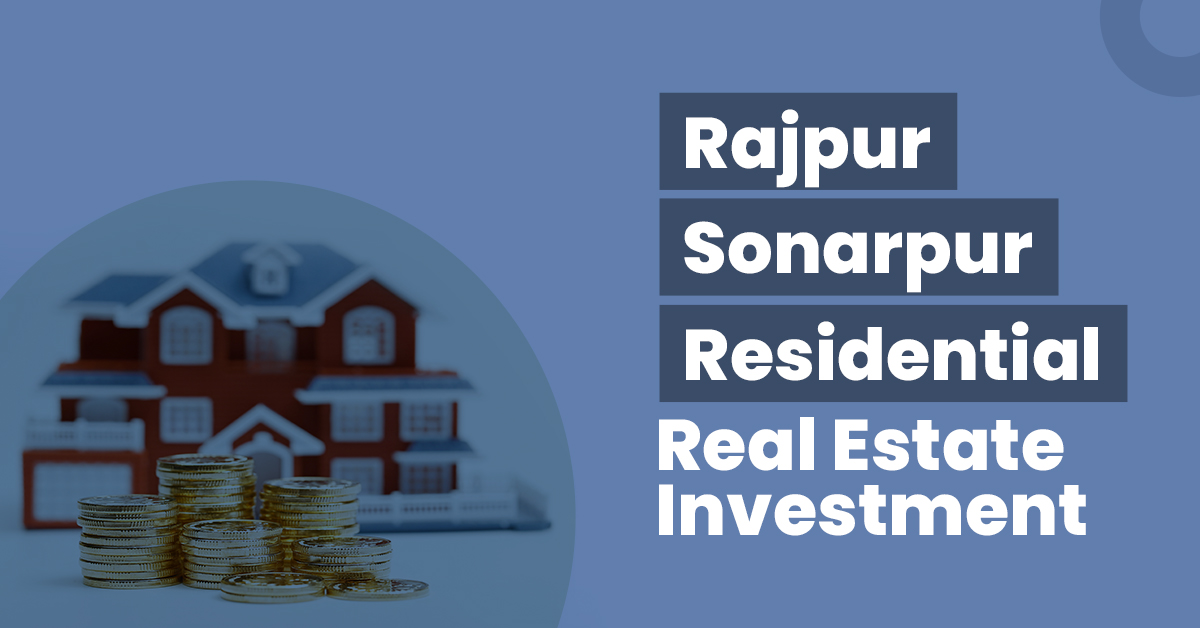 Situated in the southern part of Kolkata, Rajpur Sonarpur is a well-known city known for its growing real estate market. It is located at a distance of approximately 20 km from Kolkata and is reachable by the Bangaon-Kulpi road and Maa flyover. The city is located on the bank of river Ganga.
The residential real estate sector in the city is flourishing due to its reachability to and from several employment hubs like the Kasba Industrial Estate through the Netaji Subhas Chandra Bose Road, Eastern Metropolitan Bypass, etc.
Boral, Mahinahar, and Palghat are some of the neighbouring localities in Rajpur Sonarpur. The city also has several educational organisations and healthcare facilities that benefit the residents of this locality.
If you are thinking about investing in residential real estate market in the city, read this comprehensive guide to know about it in detail.
Top Reasons to Invest in Rajpur Sonarpur Real Estate
Following are some reasons for you to put money in residential real estate market in Rajpur Sonarpur:
Transportation Facilities
Rajpur Sonarpur is well connected to other parts of neighbouring cities and districts via a developed public transport system. 20 buses connect the city not only with different states but also with other cities and other districts. The Sonarpur Junction Railway is a part of Eastern Railway that is the closest rail route to the city. It has 4 platforms and connects it to the southern part of Kolkata.
The Shahid Khudiram metro connects Rajpur Sonarpur to the northern side of Kolkata and is at a distance of 2-3 km from here. The nearest airport to this city is Netaji Subhas Chandra Bose International Airport, which is at a distance of 27 km from here.
The availability of so many options for commute makes the place suitable for residential real estate investment.
Although Rajpur Sonarpur is a developing city, it has a strong education and healthcare infrastructure that makes it an ideal locality to live in. The Netaji Subhas Engineering College, Harinavi DVAS High school, and BDM International are some famous educational institutes here.
The city also has many government and private healthcare institutes in and around here, such as Peerless Hospital, Netaji Subhas Chandra Bose Cancer Hospital, Indian institute of Liver and Digestive Sciences, etc.
Residential Real Estate Investment Opportunities in Rajpur Sonarpur
Here are some of the promising localities in Rajpur Sonarpur where you can invest in residential real estate:
This is a developing locality under the Rajpur Narendrapur municipality. The area is connected to all the major areas in and around the city through its bus network. It is also close to many developing areas in Rajpur Sonarpur, such as Panchasayar, Kamalgachhi, Baishnabghata-Patuli Township, etc.
The area is also well accessible via train route with the Narendrapur and Garia railway stations being the ones closest to this area. Apart from that, this locality is also commercially developed and has amenities such as schools, healthcare centres, banks markets, etc., available nearby. The Chintamnai Kar bird sanctuary and Bipad Tarini Chandi bari are some of the tourist attractions in this area.
A 2-BHK apartment in this area sells for approximately ₹31 lakh.
This area is very near the EM Bypass. The Bangaon-Kulpi road connects this locality with the Kasba industrial sector. Kamalgazi is also at a favourable location from where it provides an easy access route to Saltlake sector-5 which is a major commercial and information technology hub in Kolkata. The area also has educational institutions such as Ramakrishna Mission Residential College, Morning Blosson school etc.
The price of a 2-BHK residential apartment in Kamalgazi is around ₹33 lakh.
Things to Consider Before Buying a Residential Property in Rajpur Sonarpur
You should keep in mind the following things before buying a residential real estate property in Rajpur Sonarpur:
A property's connectivity with the different parts of the city, neighbouring cities and states is something that you should consider before buying it. Residential property is valuable if it is close to bus stops, railway junctions, metro stations, etc. This makes it easier for residents to effortlessly commute to and from different places and also thus increases the overall property value.
The Real Estate Regulatory Authority is a body that was formed in accordance with the Real Estate (Regulation and Development) Act 2016. It aims to increase transparency and accountability in the real estate business. This organisation also seeks to protect buyers against fraud and discrepancies by giving credibility to legitimate builders and brokers.
Before you invest in real estate in Rajpur Sonarpur, make sure to visit the website of RERA West Bengal to verify the details of the residential property.
When you are investing in residential real estate in an area, you should do thorough research about the job market in the area. People usually wish to settle in a locality that is commercially developed and has employment opportunities in different sectors. This makes the area and property more suitable for habitation.
Stamp Duty in Rajpur Sonarpur
The following table shows stamp duty rates for residential real estate in Rajpur Sonarpur area according to value of property.
| | |
| --- | --- |
| Value of the Property | Stamp Duty Rates |
| Less than ₹25 lakhs | 4% |
| More than ₹40 lakhs | 5% |
Furthermore, this table shows the applicable stamp duty in this city according to the location of property.
| | | |
| --- | --- | --- |
| Location of the Property | Stamp Duty Rates for Properties worth ₹25 lakh or below | Stamp Duty Rates for Properties above ₹25 lakh |
| Kolkata corporation area | 6% | 7% |
| Municipal corporation area | 6% | 7% |
| All areas other than the ones mentioned above | 5% | 6% |
Registration Charges in Rajpur Sonarpur
In this table, you can see the property registration charges in Rajpur Sonarpur as per the property's value.
| | |
| --- | --- |
| Value of the Property | Registration Charges |
| Less than ₹25 lakhs | 1% |
| More than ₹40 lakhs | 1% |
Here is another table that displays the registration costs on residential real estate according to location.
| | |
| --- | --- |
| Location of the Property | Registration Charges |
| Kolkata Corporation Area | 1% |
| Municipal Corporation Area | 1% |
| All areas other than the above-mentioned areas | 1% |
Rajpur Sonarpur Residential Real Estate Sector: What's the Forecast?
The city has a strong infrastructure that has led to its commercial growth. Rajpur Sonarpur is developing in recent times in terms of urban facilities. Narayana School Sonarpur, Future Campus School, Sonarpur Mahavidyalaya, Sarada Vidyapith, and Future Institute of Engineering and Management are some of the renowned educational facilities here. The average literacy rate here is 90.14%.
Apart from these, the city is well connected to other cities and states which gives it an added advantage in the residential real estate sector. Moreover, there are many shops, markets, banks, healthcare institutions and entertainment facilities that enhance the living experience of residents.
Due to the above-mentioned facilities, the city is also a popular destination for various luxury real estate projects. This is also because it is located away from the hustle and bustle of the central business districts. It is also a popular choice of location for office spaces for the same reason.
With all these facilities, Rajpur Sonarpur is an upcoming locality which is expected to be as popular as the Rajarhat-Newtown area in the coming days. Moreover, many developmental projects in the area will further increase the demand for residential property in the city.
Residential Real Estate vs Other Asset Classes
Here is a detailed guide that highlights the features of residential real estate and other important asset classes.
Residential Real Estate vs Stocks and Mutual Funds
Stocks and mutual funds give high returns when you invest in them with in-depth knowledge. However, they are subject to market risks and thus are also highly volatile.
Residential properties on the other hand give moderate returns but are more secure than stocks and mutual funds. This makes it a safe investment option.
Residential Real Estate vs Commercial Real Estate
Commercial properties have the potential to give high returns compared to residential properties. However, they are more expensive than the latter and also carry a higher risk element.
Residential real estate is relatively cheaper and also incurs multiple tax deductions which makes them even more affordable and profitable.
Residential Real Estate vs Gold
Gold is a secure asset which is a good long-term investment option. It is also very liquid and has low risks attached to it. Residential properties are more expansive and have comparatively more risk.
However, residential real estate gives better returns than gold. Moreover, the former also can generate passive income which gold assets cannot do.
Residential Real Estate vs Bonds
Residential real estate gives significantly higher returns compared to bonds. But it also has a high-risk element and is comparatively expensive.
On the other hand, you can invest in bonds with a minimal sum which makes them highly accessible to everyone. They give decent returns over time and are more secure.
Do you wish to get steady returns from bonds with low investment sums and risks? Then visit our online portal to register with us and start investing today. On our website, you will get to know about the trending bonds in the market and their current prices.
| | | | | | |
| --- | --- | --- | --- | --- | --- |
| Parameters | Commercial Real Estate | Stocks & Mutual Funds | Bonds | Residential Real Estate | Gold |
| Returns | High | High | Moderate | Moderate | Moderate |
| Liquidity | Low | High | Moderate | Low | High |
| Risk | Low | High | Moderate | Low | Low |
| Volatility | Low | High | Low | Low | Low |
| Ticket Size | High | Varies | Varies | High | Low |
Steps to invest in Residential Real Estate in Rajpur Sonarpur
Follow the steps mentioned below to invest in residential properties in the city of Sonarpur Rajpur.
Step 1: Fix a budget that you are willing to spend on your residential asset.
Step 2: Hire a reputed broker or real estate agent to help you select a few localities with promising prospects in the city.
Step 3: Pick a suitable location and property according to your allocated budget and conduct on-site visits to check the amenities.
Step 4: Before you finalise the real estate in which you want to invest, check its details from the state's RERA portal to get more details.
Step 5: Arrange the documents that you need to submit to complete the verification process. For this process you can take the aid of a legal expert to avoid any discrepancies.
Step 6: After submitting the documents, pay for your property and any additional charges such as stamp duty and registration fees. Also, pay for the services of your broker and legal aid.
Step 7: Make sure to buy insurance for your property to protect it from financial damages in the future.
Final Word
Rajpur Sonarpur is located very close to Garia which is a well-developed locality in south Kolkata. Baruipur and Narendrapur are some of the surrounding localities which are also flourishing commercially. Moreover, its proximity to the Eastern Metropolitan (EM) Bypass is increasing the residential real estate sale in the city.
Apart from these the other added facilities also add to the perks and make Rajpur Sonarpur an ideal destination for residential real estate investment.
Frequently Asked Questions
Can I sublet my residential property in Rajpur Sonarpur?
After taking permission from your local municipality and completing the necessary documentation, you can rent your residential property to families or turn it into a hostel or PG.
Which are the top residential localities in Rajpur Sonarpur?
Rajpur Sonarpur is an upcoming estate for residential real estate properties with multiple investment opportunities. The top residential localities here are- Rajpur, Narendrapur, Kamalgazi, Kamrabad, Netaji Pally etc. 
How many health centres are there under the city of Rajpur Sonarpur?
Under the Rajpur Sonaarpur Municipality, there are 5 health administrative units and 34 health sub-centres. It also has 2 extended outpatient departments for the residents of the area.
Which is the nearest national highway (NH) to the city of Rajpur Sonarpur?
The NH12 is the closest national highway to Rajpur Sonarpur, which runs entirely in the state of West Bengal. It was previously known as NH34.