Price Band in IPOs: What Is It and How Does It Work?
5 min read • Published 2 March 2023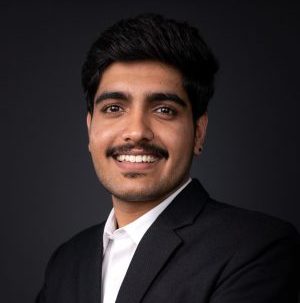 Every stock market investor must be aware of Initial Public Offering (IPO). This allows private companies to list their shares to the public for the first time to raise capital. However, many people tend to invest in shares without doing much market research. As a result, they make poor decisions and incur losses.
One crucial factor to check while deciding on an IPO is the price band. In simple words, it is the price range stated by an issuing company within which investors can place bids. The sections below will explain price bands and how they are decided and calculated.
What Are Price Bands in an IPO?
Price bands signify the upper and lower share price thresholds for an Initial Public Offering. During the period an IPO stays open, people can submit bids within the upper and lower limits, called floor price and cap price, respectively. As per the bids submitted, a cut-off price is determined, which decides who will get shares of the IPO.
For example, if the price band for ABC Company is ₹120 to ₹200, then the cut-off price must lie within this stipulated band, say ₹150. After consulting Book-Running Lead Managers (BRLM), a company decides the cut-off price.
Who decides price bands in an IPO?
Computing a practical range demands extensive calculation, research, and quantitative analysis. Hence, firms generally hire underwriters to scrutinise diverse market and company factors to settle a conclusive price range.
How Do Price Bands Work?
As stated earlier, a company called ABC Pvt Ltd finalises its share's price band based on the number of shares available and the funds they want to raise from investors. Suppose a company has 100 shares available, and the price band is from ₹10 to ₹20 per share. These lower and upper limits of price bands are termed floor and cap, respectively. The bids submitted by investors are as follows:
| | | | |
| --- | --- | --- | --- |
| Bid Price | Number of Shares | Cumulative Share | Total % of Shares |
| ₹20 | 20 | 20 | 20 |
| ₹15 | 30 | 50 | 50 |
| ₹12 | 50 | 100 | 100 |
| ₹10 | 60 | 160 | 160 |
As per the dummy table provided above, ABC's shares are fully allocated at ₹12 share price. Therefore, ₹12 will be considered the cut-off price, and bids placed below this markup price will be refunded back to respective investors.
Please note that the gap between the floor and cap values should not exceed 20%. In case prices drop or exceed 20% of the opening price, the stock exchange will terminate trading until the market stabilises.
Price bands in an IPO help companies determine how much the investors are willing to pay for a venture's ownership per unit share.
How Are Price Bands Decided?
Deciding on a share's price range or price band is a vigorous task. Therefore, companies hire investment banks that employ underwriters who analyse the market demand and perform shrewd calculations to decide on a price band for a particular share.
While calculating the price band, the BRLM has to consider the below-mentioned factors.
Company's future plans
Market trends
Impact of the company's business model on its finances
The quality of stocks being sold in IPO
Demand for the company's share
Company's noteworthy achievements
Demand among pre-IPO investors like venture capitalists, who are known to create hype among public
Competitive advantage
Company management structure
How Are Cut-off Prices Different from Listing Prices?
The main difference between cutoff and listing prices is that the latter is decided when shares are first sold to the public through an IPO. In contrast, listing prices are the value or price at which shares are traded in the secondary market.
Cut-off prices are comparatively less reliable information on market demand as the company's potential is unknown, whereas listing prices depend on a company's market reputation and growth. Therefore, the listing prices may vary as per a company's performance three days after IPO issuance.
Final Word
Price bands play an important role in determining the market reputation and demand for a corporation's share. Investors get to analyse a company's prospects and place flexible bids within the price bands. After that, companies decide on the cut-off prices by analysing the bids registered by the investors and if it satisfies their share volume.
You can get a rough idea of a company's market demand by checking the cut-off price and the subscription rate. If you want to get your bid for an IPO approved, ensure to place a bid at a price close to the cap price.
Frequently Asked Questions
Can any investor place bids at the cut-off price?
The price bands are decided by a company for shares allotted to retail investors. Other categories of investors, including NII (non-institutional investors) and QIB (Qualified Institutional Buyers), and anchor investors, are not eligible to bid at the cut-off price.
Who calculates the price band and cut-off prices?
The price band and cut-off prices are meticulously calculated by book-running lead managers (BRLM), who provide underwriting services to corporations.
For how many days does the IPO remain open to the public?
In India, an IPO must be kept open for at least 3 days, and should not exceed 10 days.
What is the difference between floor prices and cut-off prices?
Floor prices are prices below which investors cannot place bids, whereas cutoff price is the minimum price at which companies are willing to sell their shares. Usually, cutoff prices are higher than floor prices.