Points to Check While Buying a Health Insurance Policy
8 min read • Updated 1 March 2023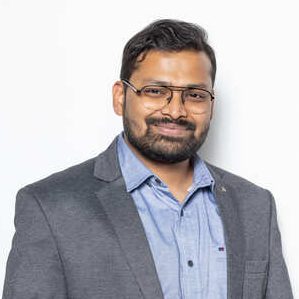 Planning for financial security is necessary to ensure the well-being of you and your family. The first step you should take to secure the future of your loved ones is to get a health insurance policy. It provides a financial backup when you face a medical emergency and protects your investments from being depleted.
That is why choosing a health insurance policy should not be taken lightly. There are a number of clauses and factors that affect the efficiency of your health plan. To understand the importance of these factors, keep reading the following sections.
What Are the Benefits of Health Insurance?
The following are some of the most important benefits of having health insurance:
Necessary Financial Investment
Health insurance is one of the most crucial financial instruments to ensure an affordable future for you and your family. Most health issues occur without any warning leaving no choice other than exhausting your hard-earned savings. However, if you have health insurance, it makes it much easier to deal with health emergencies.
Complete Healthcare Protection
With health insurance, you can be financially settled about the majority of medical expenses including hospital fees, medicines, diagnostic charges, etc. You can plan and afford the best quality medical care available for you and your family if you opt for a good health insurance plan without compromising your budget.
Other than medical coverage, having a health insurance policy also lets you save taxes. As per Section 80D of the Income Tax Act, residents who purchase health insurance policies for themselves and their families can enjoy tax deductions of up to ₹1,00,000 annually. NRIs (non-resident Indians) and HUFs (Hindu Undivided Families) can also claim this tax benefit.
Crucial Factors to Consider Before Buying a Health Insurance Policy
The following are some crucial factors you should carefully consider before deciding on a health insurance policy for you and your family:
Check the Claim Settlement Process
When you need to claim your benefits during a health emergency, you cannot afford a lengthy and time-consuming claim process. Before buying a policy you should check about the claim process in detail. It is a crucial factor as it will be very helpful during your time of need if you have a seamless claim process.
Cashless Claim Benefits
One of the most tedious tasks is to follow a complicated insurance claim process. Although every insurer allows you to claim reimbursement after paying from your pocket, this may not be feasible for everyone.
That is why many insurers have tie-ups with many network hospitals to provide the cashless claim feature. With this, you do not need to go through any extensive application procedure to claim your insurance plan, nor do you need to pay anything at first.
All you need to do is present your health policy card and the entire process will be taken care of by the hospital and the insurance company. Therefore, you should always check if the policy offers cashless benefits to the full extent or only to a certain percentage.
Network of Hospitals
As explained above, health insurance providers have a connected network of hospital partners to offer cashless benefits to policyholders. However, in your time of emergency, you will always prefer a hospital of your choice which has the best facilities and is ideally located nearby. So, before you opt for a health plan, check if the insurance company covers network hospitals near your residence and workplace.
Discounts and No-Claim Bonus
No-Claim Bonus is a feature that insurance companies provide for every claim-free year of the policy. Generally, they offer an increase in total coverage for the same premium or a discount on the premium amount or both. No-Claim Bonuses are offered in percentage and capped at a certain maximum limit from the base amount.
Let us say that the base coverage for your health policy is ₹5 lakh and your insurer offers a 10% increase for each no-claim year but a maximum increase of up to 50%. Then, your coverage will increase by ₹50,000 each no-claim year till the 5th consecutive year when your coverage reaches ₹7.5 lakh.
Mandatory Waiting Period
Medical insurance policies have a mandatory waiting period after you purchase the plan. During this period you cannot claim your coverage for medical issues arising from pre-existing illnesses and other specified illnesses. But as you know health emergencies can arise anytime and hence, it is important for you to choose a plan that has a minimum waiting period or more illness coverage.
Co-Payment Clause
If your insurance policy has a requirement for co-payment at the time of claim, you should carefully evaluate the clause. Co-payment is an agreement to share the total medical bills between you and the insurer. Hence, you need to be aware of the percentage you require to pay on your part. Choose a policy with Nil or low co-payment requirement.
Age Criteria for Policyholder
The age of the policyholder is one of the most significant factors that affect the benefits and features of your policy. Always check the age criteria and affecting factors of the policy you select. You should try to select a policy that allows an expandable minimum and maximum age limit and offers the list of benefits you want for the oldest member of your family.
Many policies offer affordable premium rates, extra illness coverage, etc., for people up to 60 years of age. Select a similar policy for your family.
Premium to Coverage Ratio
You should focus on buying a policy with low premium rates. However, just choosing a cheap policy could result in inadequate coverage. Hence, your ideal focus should be to get a health policy that offers sufficient coverage at the lowest prices.
Companies often sell policies with the hook of low premiums, but such policies do not offer enough coverage for most medical needs. This can cost you your hard-earned savings if you do end up filing a claim. This is why it is very important to choose a health insurance policy that offers the best premium-to-coverage ratio.
Pre- and Post-Hospitalisation Coverage Facilities
The best health insurance plans cover your medical expenses both before and after the medical procedures. This is necessary for expensive treatments, where the costs of diagnostic tests and post-operation care can easily consume your finances.
That is why you should check the limit and duration of pre and post-hospitalization coverage before choosing a health insurance policy.
Rider Benefits
Riders are paid features that you can add to your base plan to customize your policy to your needs. Different health policies have different options for riders. Thus, before you choose a policy you should carefully check the details about riders in your plan.
Maternity Benefits
The maternity phase for a woman and her family is very crucial in terms of health and money. Along with the costs of delivery, there are also expenses for basic needs, childcare, and treatments for any condition of the newborn baby. However, most health plans do not offer maternity benefits in the base plan.
You can add maternity benefits as a rider or a part of a comprehensive health plan. Make sure to check what procedures and additional benefits are included as a part of the maternity benefits. You can also check for the waiting period if any for the same.
Added Medical Check-Up Benefits
It is best if your insurance plan includes the benefit of medical check-ups annually including a free test package. This is a desirable facility that should be available to your family at least once a year. It is important to remember that regular health check-ups are beneficial to stay on top of your health.
Room Allowance
In hospitals, there are different categories of rooms with unique facilities. Often insurance policies allow only the lowest level of rooms or shared rooms for base plans. Thus, if you want a comfortable experience during your medical emergency, make sure to choose a health plan with no room rent cap or a higher amount cap for each day as a room rent.
Final Word
When buying a health insurance policy, you should carefully check all details and go through all the clauses. You should compare the premiums, sum insured and various facilities offered by different insurance plans before making a selection. Also, ensure to do sufficient research on the reputation of claim settlement and customer service of the insurer.
Frequently Asked Questions
Why should you purchase health insurance at a young age?
The younger you are when you opt for health insurance, the lower will be your premium. Eventually, when the plan is continued for years, your premium will be considerably lower than for a person who purchased a health insurance plan for the first time at your age later.
Does medical insurance cover cosmetic surgeries?
No, health insurance policies usually do not cover cosmetic surgeries. However, if the surgery is required for reconstruction or you have a special rider included in your plan, then it might be possible to claim such a procedure. It depends on the terms and conditions of your particular health plan.
How is a premium value calculated by health insurance companies?
Health insurance companies calculate your premium value by considering your age, lifestyle, medical history, existing ailments, etc. Based on all these factors, insurance companies finalize a premium amount for your coverage. Younger policyholders often get a lower premium.