Guide for Patiala Commercial Real Estate Investment 
11 min read • Updated 11 May 2023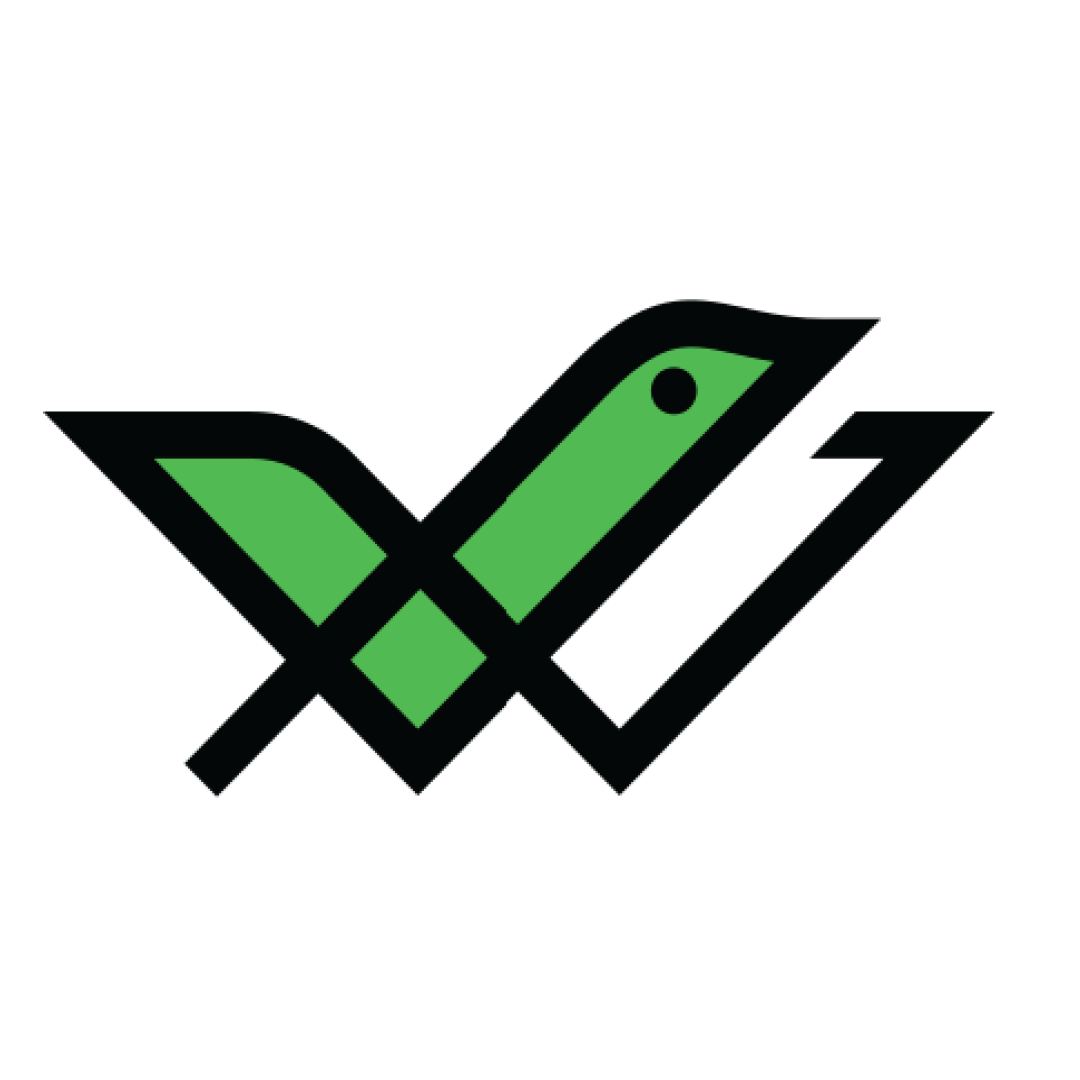 Patiala is an important administrative and commercial city in the South-Eastern parts of Punjab state. It is the 4th largest city in the state, spanning an area of 3,222 sq. km. It is an important commercial centre of Punjab. Agricultural production is a major economic activity in this city, thus occupying most of the land area of this city.
This city is a major producer of barley, paddy, wheat, maize and sugarcane. Modern agricultural technologies are adopted to increase the production of these items. Apart from agriculture, this city also has numerous industries. It is one of the fastest industrially developing cities in Punjab. It had a Gross District Domestic Product of ₹32,63,939 lakh in 2019-20. The per capita income of this city is ₹147,890.
Thus, Patiala is an ideal commercial real estate investment destination. Continue reading for knowing the advantages of investing here as well as the best commercial real estate investment options in this city.
Top Reasons to Invest in Patiala Real Estate
The following are a few reasons why investors can expect a high return on Patiala Real Estate:
Patiala has in recent years become a major industrial city. Patiala supports a range of different industries and produces a wide range of products. This city has several areas where most of the city's prominent industries are situated. Some of these industrial areas are Rajpura, Dera, Bassi, Samana and Nabha.
With 81% of the land area under cultivation, Patiala has a vibrant agricultural production. This can support many agro-based industries.
Besides, this city also has numerous other major industries. The principal products of this city are power cables, small cutting equipment, agricultural implements, bicycles, pesticides and milk products.
Patiala is also an important tourist hotspot, known for its cultural and historical heritage. This city attracts innumerable tourists every year from its architectural monuments, historical forts and palaces as well as beautiful gardens.
Some of the major tourist attractions in this city are Qila Mubarak Complex, Sheesh Mahal, QIlaAndroon, LachmanJhoola, MotiBagh Palace, BirMotiBagh, Baradari Gardens, GurudwaraDakhniwarasn Sahib, Kali Temple and Dhillons Fun World.
Due to the importance of this city as a prominent tourist spot, a major tourism industry has taken shape in this city. Numerous restaurants and hotels have come up in this city. Some of the prominent hotels in this city are Mohan Continental Hotel, Eqbal Inn, Chinar Regency, The Baradari Palace, Eagle Motel, Green's Hotel and Hotel Jiwan Plaza.
Patiala is also an important shopping hub. Among other things, Patiala is famous for its traditional products like Patiala Salwar, ShahiSalwar, Parrandas, Chunnies, embroidered Juttis, beautiful handicrafts and the world-famous Phulkari.
There are several malls in Patiala, like AC Market and Omaxe Mall selling these at reasonable rates. There are also several vibrant marketplaces in this city where you can find a range of different goods. Some of the best markets in Patiala are Adalat Bazar, Old Qila Mubarak Market, ChhotiBaradari, Dharampura Market, Book Market, and Aachar Bazaar.
Transportation Facilities
Apart from its industrial and tourist vibrancies, this city also enjoys excellent transportation facilities by road and rail.
National Highway No. 1 and State Highway No. 8 connect Patiala to Ludhiana, Jalandhar and Amritsar. It is also connected by roadways to Ambala, Kaithal, Chandigarh and Delhi. NH-64 connects this city to Zirakpur, Sangrur and Bathinda.
This city is also connected to other areas of the country by railways. It is directly connected to Delhi by train. Two trains connect these two major cities in the country, that is, the Delhi-BTI express and the Amritsar Express.
Commercial Real Estate Investment Opportunities in Patiala
Here are some of the commercial localities in Patiala where you can invest for better future returns:
This is one of the best localities which is a perfect amalgamation of commercial and residential real estate. This creates the perfect demand for any goods and services in this area. This has good road connectivity to the other areas of Patiala as well as to other parts of the country. It is in fact easier to travel to Chandigarh International Airport from this locality.
This locality already has several malls and supermarkets. Some of the supermarkets in this area are BDS Mall, Super 99, Easyday, Harman Departmental Store and Reliance Mart. There are also several cafés, restaurants and food joints in this area, like Café Nescafe, Scotland Yard, ChinaTown and Uttam's Buffet and Restaurant.
Thus, you can invest in a commercial property or start a business in this locality with assured returns if you can keep in mind the needs of the local populace. Prices for commercial property in this area are around ₹12500 per square foot.
Nabha is another important commercial locality in Patiala. It enjoys excellent transportation facilities with the other parts of this city. This locality is near Bouran Gate Bus stop, GSS Bus Stop and Alhoran Bus Stop as well as Nabha railway station.
This area is well-equipped with the requisite basic amenities like good banking facilities and healthcare facilities. Some of the best hospitals in this area are Narulas Hospital, Civil Hospital, Amar Deep Hospital, Sharma Hospital and Mittal Hospital.
This area has several malls and shopping plazas. There are also numerous supermarkets in this area, like Easyday, Paradise Departmental Store and Pahuja Departmental Store.
In this locality, you can also find numerous restaurants. As people invest more and more in this developing locality, property prices are bound to rise.
Commercial property prices in Nabha range between ₹4500 per square foot – ₹8500 per square foot, depending on the type of property and the amenities available.
Things to Consider Before Buying a Commercial Property in Patiala
Here are some of the important factors that you must keep in mind while purchasing a commercial property in Patiala:
While buying a commercial property, you should look into the infrastructure available in that area. These include basic infrastructure like financial institutions and healthcare centres. The presence of financial institutions, for instance, is a crucial requirement for any business.
An added benefit will be the presence of other industries and commercial establishments in that area. However, if it is already a commercially important area, the value of the commercial property will be higher.
Never forget to check out the transportation facilities of the area where the property is located. Any commercial establishment needs to have good transportation facilities for transporting their goods or for business-purpose travelling needs.
Therefore, when you are checking a commercial property, always look at the road transport facilities and their proximity to railway stations.
As per the provisions of the Real Estate and Regulatory Authority Act, of 2016, every state has a statutory body which is maintained for the regulation of the real estate market in the state. The main purpose of these bodies is to maintain transparency and authenticity in the real estate business and prevent property fraud.
Thus, before buying a commercial property, you must visit the Punjab RERA website portal to check the authenticity of the property and its builder.
Stamp Duty in Patiala, Punjab
Here are the stamp duty charges for commercial property in Patiala:
| | |
| --- | --- |
| Gender | Stamp Duty Rates |
| Male | 7% |
| Female | 5% |
| Joint (Male + Male) | 7% |
| Joint (Female + Female) | 5% |
| Joint (Male + Female) | 6% |
Registration Charges in Patiala, Punjab
Given in the table below are the registration charges for commercial property in Patiala:
| | |
| --- | --- |
| Gender | Registration Charges |
| Male | 1% |
| Female | 1% |
| Joint (Male + Male) | 1% |
| Joint (Female + Female) | 1% |
| Joint (Male + Female) | 1% |
Commercial Real Estate Sector in Patiala: What's the Forecast?
Patiala is gaining increased importance as one of the major developing commercial cities in Punjab. In the Fourth Progressive Punjab Investors Summit, held in 2021, industry groups have committed investments worth ₹3280 crore in Punjab state. A South Korean company announced investments of ₹80 crore for establishing a feed mill plant for manufacturing animal feed in Patiala.
Local municipal authorities are also working towards developing the infrastructure and amenities of the city. The Patiala Municipal Corporation is discussing plans to develop the infrastructure and amenities of this city. This includes maintenance work of overhead water storage reservoirs in Puda Enclave II and Phulkian Enclave worth around ₹1.61 crore.
Plans are also for investing in improving civil works related to the canal water supply project and declaring Patiala a "water plus" and a "three-star garbage-free" city under the Swachh Bharat Mission. Efforts are also to provide intercom facilities at all office premises.
Thus, you can invest in commercial real estate in this city as the prices of commercial properties have a high chance of going up in the next few decades to the increased commercial real estate demands in this city.
Commercial Real Estate vs Other Asset Classes
Here is a comparison between commercial real estate and other asset classes:
Commercial Real Estate vs Residential Real Estate
Commercial real estate can fetch you a higher income than residential properties due to the higher rental value of commercial properties. Furthermore, there is a higher rental demand for commercial properties, especially in the premium category. So, it is easy to find tenants.
Commercial Real Estate vs Gold
Commercial real estate can get you higher returns than gold due to the rental income capacity that it possesses. However, gold has higher liquidity than commercial real estate. Thus, those having no problem with the risk of tenants not making timely payments can invest in commercial real estate.
Commercial Real Estate vs Stocks and Mutual Funds
Stocks can get you higher returns than commercial properties. However, stocks are highly volatile and fluctuate depending on market conditions. Thus, it is much safer to invest in commercial real estate.
Commercial Real Estate vs Bonds
Both, commercial real estate can and bonds can get you stable returns. However, bonds have lower credit risk than commercial properties. Profits from commercial properties largely depend on timely lease payments. Furthermore, bonds have higher liquidity than commercial real estate.
Are you interested in investing in bonds? Then register on our platform to invest in the top-rated bonds in the market at no additional costs or hidden charges.
Given in the table below is a comparison between the different asset classes based on their returns, liquidity, risk, volatility and ticket size:
| | | | | | |
| --- | --- | --- | --- | --- | --- |
| Parameters | Residential Real Estate | Stocks & Mutual Funds | Gold | Residential Real Estate | Bonds |
| Returns | High | High | Moderate | Moderate | Moderate |
| Liquidity | Low | High | High | Low | Moderate |
| Risk | Low | High | Low | Low | Moderate |
| Volatility | Low | High | Low | Low | Low |
| Ticket Size | High | Varies | Low | High | Varies |
Steps to Invest in Commercial Real Estate in Patiala
Follow these steps to invest in commercial real estate in Patiala:
Step 1: Find a broker and fix your budget.
Step 2: Look online for the best localities in Patiala which are being developed at a rapid rate and can yield a high rental income.
Step 3: Select some properties and visit these localities to check the available infrastructure and amenities nearby, which include hospitals, financial institutions, transportation facilities, etc.
Step 4: Choose a suitable property and verify the documents of ownership like the title deed, encumbrance certificate, letter of possession, etc.
Step 5: Complete the payment procedure for the property.
Step 6: Pay the required stamp duty and registration charges to become the legal owner of the property.
Step 7: Buy an insurance policy which will provide financial coverage for any kind of theft or damage to your property.
Final Word
Patiala is developing into a major commercial centre in Punjab. Apart from having several industries, it is also a major tourist destination. This has led to the exponential growth of the shopping malls and traditional products of this city as well as the tourism industry.
You can buy a commercial property in Patiala or set up a business along with that and can earn huge returns from it.
Frequently Asked Questions
What are the different types of commercial real estate?
There are different types of commercial real estate. It includes land, multi-family housing, office buildings, industrial buildings, warehouses, retail stores and storage facilities.
What is net operating income in commercial real estate?
The net operating income of a commercial real estate is the income after all expenses of that property are subtracted from the total income.
What is a triple-net lease?
In a triple net lease, the landlord does not pay for the tax and other expenses of the property. Rather, in the agreement, the tenant agrees to pay the real estate taxes, maintenance charges and insurance along with the property rent.