Guide for Parbhani Residential Real Estate Investment
9 min read • Updated 11 May 2023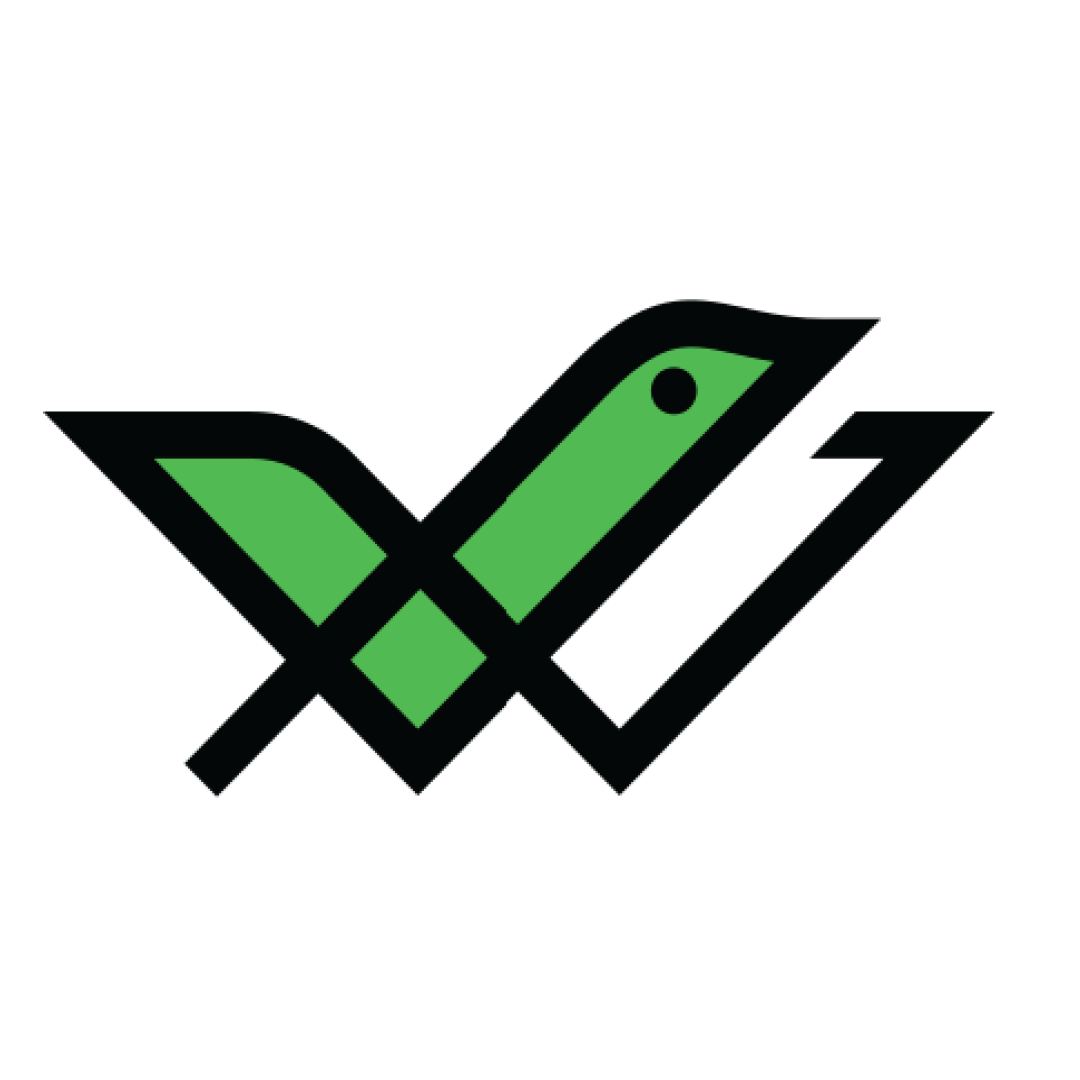 Parbhani, which is formerly known as "Prabhavatinagar, is among the largest cities in the Marathwada region of Maharashtra. The city consists of an important agriculture university that is a hub for conducting competitive examinations in different public services. Thus, students from all over parts of Maharashtra come to this city to pursue courses at Vasantrao Nail Marathwada Agricultural University and other eminent educational institutions.
Apart from being an educational hub, there are high-maintained public service offices and hospitals that make people around nearby or distant places relocate to Parbhani.
Keep reading to know about various investment opportunities and the future market of residential real estate in Parbhani.
Top Reasons to Invest in Residential Properties in Parbhani
Parbhani is a stellar option for investing in residential properties for the following reason mentioned down below:
Parbhani is emerging as a growing market for residential property plots for its large connectivity with the major neighbouring places. This town shares primary connectivity via railway and roads with cities like Nagpur, Pune, Mumbai, Nasik, Aurangabad and Kolhapur. Also, keeping travellers' convenience in mind, there has been a plethora of amenities introduced by the state government.
Availability of Educational Options
There are many reputed colleges and universities that one can find in Parbhani. The highlight of them is the Vasantrao Naik Marthwada Agricultural University, which offers excellent academic opportunities in its field of agriculture and allied subjects. Apart from this, the other two important colleges in Parbhani are P.D. Jain Homoeopathic Medical College and Saraswati Dhanwantari Dental College.
Though the economy of Parbhani greatly depends upon agribusiness, different industries are setting up their manufacturing plants around the outskirts of the place. Moreover, the moderate increase in employment and education opportunities has led many people to move to Parbhani, increasing demand for residential properties.
The locality of this town is developing with the emergence of different projects initiated by the government. This also works as an important factor in stimulating investment in this residential sector.
Investment Opportunities in Residential Real Estate in Parbhani
Here are the following localities with booming investment opportunities in residential real estate in Parbhani:
The growing popularity of the Gangakhed Road and smooth transport connectivity made many builders and promoters construct residential complexes and apartments here. The average price of plot area starts from ₹2050 per square ft.
Datta Dham in Parbhani is primarily famous for the Datta temple, which is situated outside the city. In addition, people from all over the nearby places visit Parbhani to spend their weekends, which made this place a hotspot for promoters and property investors. The average residential property prices in Datta Dham begin from approximately ₹1150 per square foot.
Many people from the outskirts choose to reside in Shantiniketan Colony for uninterrupted road connectivity and a safe neighbourhood. The average approximate cost of residential property in Shantiniketan Colony starts from ₹2000 per square foot.
Things to Consider before Investing in a Residential Property in Parbhani
Some of the important factors to consider while purchasing a residential property in Parbhani are as follows:
Every matter pertaining to the activities involved in this real estate sector is governed by the Real Estate Regularity Authority Act 2016. The authority of compliance lies on the RERA body of every state and UT in India. This official portal of RERA manages and is responsible for handling any dispute about buying or selling real estate property in the state.
Parbhani connects with the major cities and industrial and educational places which act as a factor that makes people move to Parbhani. Moreover, the railway, as well as the road connectivity of Parbhani, helps people to travel hassle-freely to different cities for work or pursuing education.
The growing, developing areas of the city are also important in why people purchase residential properties in Parbhani. Not only is there a presence of a few great schools and colleges, but the place also has a plethora of sports establishments, recreational facilities, media and entertainment houses, etc.
Reputation of the Neighborhood
Before one opts for real estate investment in a residential zone, it is important to be aware of the reputation of the locality. The impression that the locality holds will directly impact the future price of land. Parbhani relatively offers a safe and stable environment that makes commoners choose this city for their nest.
Stamp Duty in Parbhani
The following table shows the stamp duty in Parbhani as per the conveyance deed, which is:
| | |
| --- | --- |
| Sales Agreement | Stamp Duty |
| Gift sales agreement | 3% |
| Lease agreement | 5% |
| The gift sales agreement for residential or agricultural property, which is transferred to family members | ₹ 200 |
| Power of Attorney | 5% of the property that does not exceed municipal limits, whereas 3% on areas related to a gram panchayat |
Registration Charges in Parbhani
Here are the below-mentioned registration charges in Parbhani which are as follows:
| | |
| --- | --- |
| Property Value | Registration Charges |
| For properties above ₹ 30 lakh | ₹30,000 |
| For properties below ₹ 30 lakh | 1% of property value |
Residential Real Estate Sector in Parbhani – What's the Forecast?
With the growing urbanisation in Maharashtra and the investment of large building companies, the residential property market is sure to grow to a great level. In addition, the increase in household income also instigates the purchasing power of residential properties.
Government initiatives like Pradhan Mantri Awas Yojana (PMAY) and many others of this sort are responsible for the systematic allotment of residential plots to the citizen. The future forecast of the real estate market in the year 2023 specifies significant growth in the entire major states like Maharashtra and others. This growth will be powered by mostly the decrease in home loan rates, availability of building supplies and many more.
Residential Real Estate vs. Other Asset Classes
The comparison between residential real estate property and various other asset classes has been mentioned below:
Residential Real Estate vs Commercial Real Estate
Investing in residential real estate will include low entry costs compared to commercial real estate. Though the return on investment in commercial real estate is higher, some relaxations in laws govern this residential real estate market.
Residential Real Estate vs Stocks and Mutual Funds
The stock and mutual funds market is volatile. It has a high rate of risk involved, whereas investing in the residential real estate sector offers increased stability. Though stocks can be sold easily, the lesser risk involvement makes this residential real estate market safer for investment.
Residential Real Estate vs Bonds
Bonds help to generate steady returns for the investment income and involve a low cost of entry. In contrast, the investment return on residential real estate property is more. So, investors will have to calculate their own pros and cons for making a decision.
If you want to check out some of the high-rated bonds that offer great returns to investors, register in our site to check out lucrative offerings.
Residential Real Estate vs Gold
Finally, investing in gold offers higher liquidity as compared to residential real estate. However, the market fluctuates at a frequent level thus affecting gold prices. Hence, investing in residential properties offers much balance in return and growth.
The table below shows the profound comparison of different assets based on different factors like market liquidity, volatility, and risk involved.
| | | | | | |
| --- | --- | --- | --- | --- | --- |
| Parameters | Residential Real Estate | Stocks & Mutual Funds | Gold | Commercial Real Estate | Bonds |
| Returns | Moderate | High | Moderate | High | Moderate |
| Liquidity | Low | High | High | Low | Moderate |
| Risk | Low | High | Low | Low | Moderate |
| Volatility | Low | High | Low | Low | Low |
| Ticket Size | High | Varies | Low | High | Varies |
Steps to Invest in Residential Real Estate Property in Parbhani
Here are the following guidelines mentioned in steps to offer a clear overview of how to invest in residential real estate plots in Parbhani effectively:
Step 1: Analyse your financial status and budget for better investment planning in the residential real estate sector.
Step 2: Shortlist the preferred properties according to your choice and budget
Step 3: Understand all properties' crucial details through thorough verification of both onsite and offline surveys.
Step 4: If it is necessary and you require any guidance to comprehend the future opportunities of a property contact real estate consultants. They also give insight into the condition of the locality in which the plot is situated.
Step 5: Once you get all the information about a preferred property, you can finalise the residential plot.
Step 6: Before buying the property, it is important to go for RERA authentication of that very plot and check whether it meets guidelines and compliances.
Step 7: Then, one should thoroughly check documents to justify their accuracy.
Step 8: After you verify, it is important to set and synchronise all the transactional accounts for the effective and quick transfer of documents and possession.
Step 9: Once all the above steps are completed, remember to apply for a comprehensive insurance policy for your plot.
Final Word
The increasing demand for personal or housing properties among middle-class people in the city's urban side has boosted buying proportion in Parbhani and neighbouring cities. In addition, the growing development of the city and return on investment make Parbhani a lucrative place to fund your money.
Frequently Asked Questions 
What are the advantages of investing in residential properties in Maharashtra? 
Some profound advantages of investing in residential real estate plots in Maharashtra are growing markets, development in public utilities and service sectors, and employment opportunities. 
What are the documents required for property registration in Parbhani? 
The documents that are required for the registration of property in Parbhani are – A) 2 Passport size recent photographs of, B) a Voter's ID or PAN card of the seller, buyer, and two other witnesses, C) a Recent Malmatta Patrak or property card, D) Copy of electricity bill and municipal tax records from the year when this property was constructed.
Which are the locations in Parbhani ideal for investing in residential property? 
Some popular locations in Parbhani that are ideal for investing in residential property are Shantiniketan Colony, Wangi Road, Koregaon Road, Kazi Bagh, etc. 
What happens if a project is not registered under the RERA? 
If a specific project is not registered under the RERA compliances, the customer can complain to the authority and concerned officer. In some adverse scenarios, they can sue the respective builder in consumer court for the consecutive delay in registering the project under this act.