Guide for Parbhani Commercial Real Estate Investment 
10 min read • Updated 11 May 2023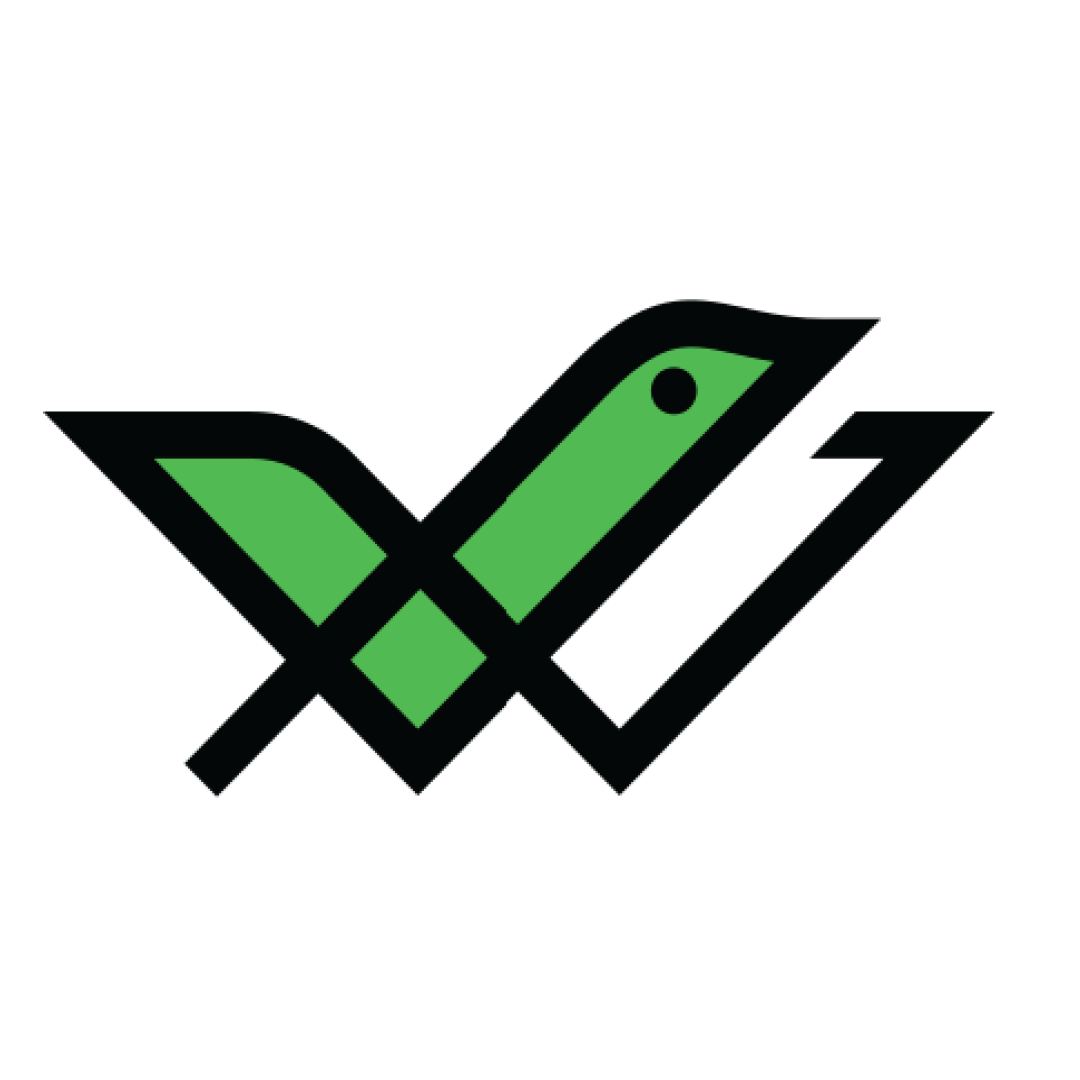 Parbhani (formerly Prabhavati Nagar) a city in the Indian state of Maharashtra, is one of the largest cities in the Marathwada region. The city is mainly known for its Agricultural University which is well known for the preparation of competitive exams in various public services. Students from across the country come to this city to pursue various courses from Vasantrao Naik Marathwada Agricultural University and other eminent educational institutions.
There are also several religious attractions present in the region like Shree Motha Maruti temple, Baleshwar Temple, Pardeshwar Temple etc. Apart from being an educational and religious hub, this region also comprises of highly maintained public service offices and hospitals. Keep reading to get an idea regarding the real estate market scenario in this region.
Top Reasons to Invest in Parbhani Real Estate
Given below are the reasons you should consider while investing in commercial real estate in Parbhani:
Employment Opportunities
Due to a robust agricultural industry set up in Parbhani, alongside the growth of allied industries like manufacturing industries, the place offers multitude of employment options to its residents. This has led to a growth in commercial real estate spaces in the area making it a lucrative option for real estate investments at present and in the near future.
Educational Institutions
The place has a repertoire for the many universities, colleges and educational institutes that it houses. The Vasantrao Naik Marathwada Agricultural University is a famous university that offers to its students' excellent research and academic opportunities in agricultural science, environmental science and allied sciences. Two more educational bodies in Parbhani are the Dhanwantari Dental College and that of the P.D. Jain Medical College for homeopathy and sciences.
Transportation and Connectivity
The place is well connected to all the major cities via road and railway routes. This has helped its residents to travel to different localities and within the city. This has also enhanced the transportation of goods for manufacturing industries and agriculture industries. A place like Parbhani with connected routes within itself and with proper connectivity to other localities and cities is ideal for real estate investment opportunities.
Commercial Real Estate Investment Opportunities in Parbhani
You can consider investing in commercial real estate in the following areas in Parbhani, which can generate a higher return on investment:
Gangakhed Road
The rapid development in the areas of Gangakhed Road and smooth transport connectivity made many builders and promoters construct commercial structures. The price in this locality ranges from ₹900 per sq. foot to ₹3500 sq. feet on average.
Shantiniketan Colony
Shantiniketan colony is a small locality in Parbhani, good connectivity of roads and other basic amenities like education, healthcare, internet connectivity etc. have made the area ideal for commercial investment. The Property prices in Shantiniketan Colony are around ₹2000 per square foot.
Things to Consider Before Buying a Commercial Property in Parbhani
Detailed below are the important things to consider before investing in commercial real estate in Parbhani:
It is essential for you as a buyer to carry out a thorough background check of a property's builder before investing in an under-construction project. You must find out how many commercial real estate projects the builder has completed and what its reputation is in the market. Moreover, do not forget to check whether any legal cases are pending against them in court.
Check Authenticity Through RERA
The Real Estate (Regulation and Development) Act 2016 was established for the regulation and promotion of real estate transactions in India. The Act sought to protect investors' interests and provide information in a transparent manner.
Every builder in India must register themselves and their property's details with the Real Estate Regulatory Authority (RERA). Before investing in a commercial property in Parbhani, visit the Maharashtra RERA portal to check the authenticity of the commercial property.
If you are planning to invest in a commercial space in Parbhani, before investing check whether the area has easy access to necessary amenities. Check whether internet connectivity, electricity and water are available in the area and how far it is from the nearest airport and railway station.
Stamp Duty in Parbhani
The stamp duty rates of Parbhani are given in the table below:
| | |
| --- | --- |
| Category | Stamp Duty |
| Male | 6% |
| Female | 6% |
| Joint (Male + Female) | 6% |
| Joint (Female + Female) | 6% |
| Joint (Male + Male) | 6% |
Registration Charges in Parbhani
Here are the registration charges for properties in Parbhani:
| | |
| --- | --- |
| Category | Registration Charges |
| Male | 1% (For property up to ₹30,000) |
| Female | 1% (For property up to ₹30,000) |
| Joint (Male + Female) | 1% (For property up to ₹30,000) |
| Joint (Female + Female) | 1% (For property up to ₹30,000) |
| Joint (Male + Male) | 1% (For property up to ₹30,000) |
Commercial Real Estate Sector in Parbhani: What's the Forecast?
A report from the Associated-Chambers-of-Commerce-and-Industry-of-India (ASSOCHAM) suggests that Maharashtra will be a centre of growth and development in the commercial real estate sector in the future years to come. Parbhani is mainly known for its Agricultural University which is well known for the preparation of competitive exams in various public services.
There are also several religious attractions present in the region but apart from this, there are also several highly maintained public service offices and hospitals.
Several government initiatives like Pradhan Mantri Awas Yojana (PMAY) which are responsible for the systematic allotment of residential plots to the citizens which symbolise real estate development in the region are also operational here.
It is estimated that because of these government initiatives, the overall real estate sector will be impacted directly or indirectly and the demand for commercial space will also increase.
These together make the place ideal for commercial real estate investment like tourist and student accommodation, hotels and restaurants, guest house businesses, office spaces etc.
Commercial Real Estate vs Other Asset Classes
There are various other investment options available in the form of several asset classes like equity (stocks, mutual funds), debt (bonds, debentures etc.), commodities (gold, silver), real estate etc. However, each asset class comes with its own set of features and risks. Hence, the following information may help you in figuring out the most suitable investment option to invest in.
Commercial Real Estate vs Bonds
Both commercial real estate investment and bonds provide good returns at low risks for investors. Bonds are a good option to park your excess funds for a temporary period to earn a fixed-interest income. Unlike bonds, real estate investments are somewhat associated with credit risks i.e. the rental income generated from commercial properties usually depend on the payment behaviour of tenants.
If you want to invest your capital in high-rated bonds, check the list of best bonds in India on our homepage. Simply register to start investing.
Commercial Real Estate vs Gold
If you are planning to invest in a commercial real-estate space, then the Return on Investment (ROI) generated on a Commercial real estate investment will be much higher than that of gold. However, real estate is considered to be a much safer investment option than gold. Liquidity is higher in gold. Usually, any real estate investment is less liquid as the buyers and sellers are not easily available.
Commercial Real Estate vs Stocks and Mutual Funds
The returns generated from an equity investment are comparatively on a higher note than a real estate investment. However, in terms of volatility, the real estate industry is less volatile whereas the stocks of companies are highly volatile in nature. Price fluctuations observed in a share market are also quite high. As a result, returns from investments in shares and the mutual fund also fluctuate while it is not the case with real estate investments.
Commercial Real Estate vs Residential Real estate
The Return on Investment (ROI) generated in residential real estate investments is comparatively lower than in commercial real estate investments. However, it also carries lower risks in comparison to residential properties, as commercial real estate investments have longer lease tenure.
Listed below is a comparison between commercial real estate and the other assets mentioned above, based on returns, liquidity, risk, volatility and ticket price.
| | | | | | |
| --- | --- | --- | --- | --- | --- |
| Parameters | Commercial Real Estate | Stocks & Mutual Funds | Residential Real Estate | Bonds | Gold |
| Returns | High | High | Moderate | Moderate | Moderate |
| Liquidity | Low | High | Low | Moderate | High |
| Risk | Low | High | Low | Moderate | Low |
| Volatility | Low | High | Low | Low | Low |
| Ticket Size | High | Varies | High | Varies | Low |
Steps to Invest in Commercial Real Estate in Parbhani
Given below are the steps to start investing in commercial real estate in Parbhani:
Step 1: Frame and formulate a budget and go through all the potential areas in Parbhani which would see a price appreciation in the future.
Step 2: Shortlist a few real estate spaces that best match your budget.
Step 3: Conduct a ground survey by physical onsite verification of the real estate space. You can also take the assistance of a real estate agent or a broker, who can give you practical insights regarding the same.
Step 4: Shortlist a commercial property aligned with your investment objectives and budget. Make sure all the necessary documents are kept handy.
Step 5: Pay for the property to the seller and stamp duty and registration charges to the government and complete the necessary formalities to get the property officially transferred in your name and also pay the real estate broker and real estate agents, if you have availed their services.
Step 6: Most importantly you should get your property insured to hedge against the possible risks associated, to avoid massive financial loss.
Final Word
Parbhani the region is the hub for education, religion, and public services. The presence of prominent tourist attractions in the city or the adjacent localities and the culture-rich population of the city make it an ideal place for real estate investment. It can be utilised for commercial purposes like for instance providing accommodation to students and tourists from other cities. The increasing demand for commercial properties among people has boosted growth of real estate in Parbhani and neighbouring cities.
Considering the fact of growing development of the region and the return on investment (ROI) generated from a commercial real estate investment makes Parbhani an ideal place for investment.
Frequently Asked Questions
What are the things I need to check before signing an agreement? 
If you are going through formalities, there are several things that you should keep in mind before signing an agreement, check whether the following details are mentioned or not—base price, carpet area, facilities, connectivity from major points, the construction quality of the property, goodwill or reputation of the builder, additional taxes like PLC, payment mode and applicable taxes.
How to compare real estate properties?
You can use online portals to compare various commercial projects within the target locality or across the country. You can check prices based on location, property designs, amenities provided, features and the builder's reputation.
What is the current population and literacy rate in Parbhani?
The current population of Parbhani city as per 2023 data is 18,36,086 lakh out of which 9,42,870 lakh were males and 8,93,216 lakh were females.
The average literacy rate of Parbhani is near about 73.34%. Categorically, the literacy rate is 82.64% for males and 63.63% for females.
What are the ways of buyer protection when there is a delay in the project?
As stated by the National Commission, the buyers/investors are entitled to receive a refund of the amount along with interest and appropriate compensation if there is a delay in the completion of the project (construction work).