Guide for Panchkula Residential Real Estate Investment
11 min read • Updated 11 May 2023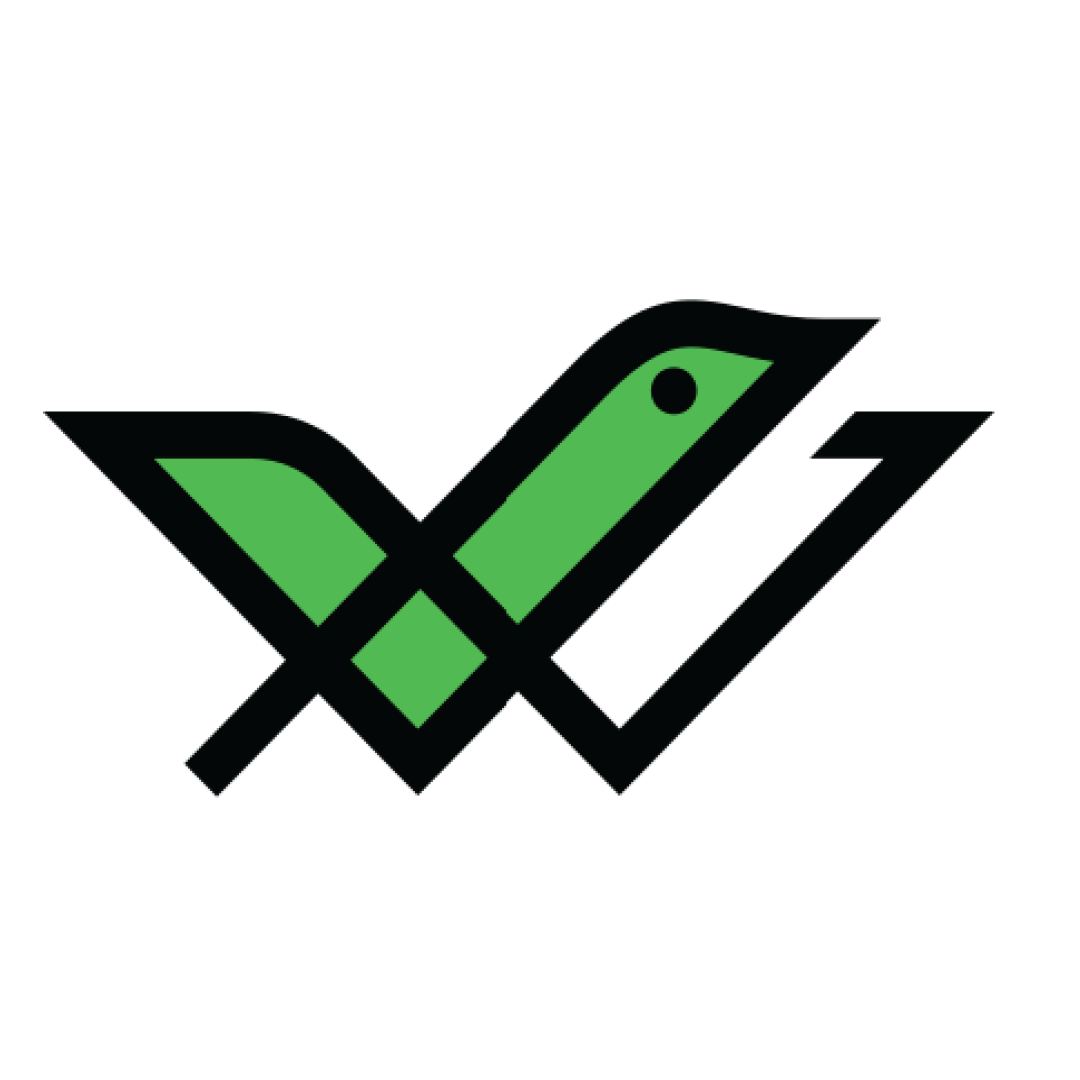 Panchkula, located in the Panchkula district of Haryana, is a satellite city that has emerged to be a promising destination for residential real estate investment. Panchkula is a part of the Tricity, which includes the metropolitan region of Mohali and Chandigarh.
Besides housing multiple tourist attractions, the place houses a healthy environment endowed with an ever-evolving business ecosystem. All these parameters have made Panchkula a real estate cynosure. Further, the easy accessibility of social and civic amenities, flourishing core infrastructure and business ecosystem adds to the overall development.
Read along the sections to learn about the ins and outs of residential real estate investment!
Top Reasons to Invest in Residential Real Estate in Panchkula
Panchkula has emerged to be an excellent destination for residential real estate investment because of the following parameters.
The city has made significant development in the industrial sector. Panchkula also houses prominent business houses and IT firms, which creates copious employment opportunities. One of the notable IT sectors in the region is Panchkula IT Park.
In addition, you will find many existing retail chains and prominent brands in Panchkula, which makes the city run at par with other metro cities. With the growth in commercial operations, employment opportunities are also on the rise.
The closer proximity to Chandigarh is another major reason why Panchkula has got a boost in the real estate sector. For instance, companies that run in Chandigarh prefer Panchkula to expand their business horizon. Even young tech employees choose Panchkula for settlement.
Educational and Health Centres
Panchkula serves as a pivot for health centres and educational institutes among all the other districts of the state. Panchkula houses numerous schools and colleges, which include government-run hospitals and private hospitals. In order to ensure growth in the educational sectors in the region, the Haryana Government has declared to invest a lump sum amount of ₹100 crores for the growth and expansion of education city, which will make it easier for residents to pursue their education without having to travel to any other district.
Smooth road and railway connectivity is a significant prerequisite that leads to the development of real estate in Panchkula. The city is well-connected with the major parts of the state via highways. Panchkula is connected with Ambala-Shimla NH-21 and NH-22. You will see evolving residential real estate properties along the Chandigarh-Panchkula highway.
The great connectivity in Panchkula can be attributed to the geographic location of the city, circled by Ambala, Chandigarh, Solan and Mohali districts.
Availability of civic amenities
The city is endowed with the required civic amenities that will make the life of residents here convenient. Panchkula houses a community composting facility, biogas plant and sewage treatment plants, which ensures a conducive and healthy environment for the residents. Even the city is endowed with a robust water supply and sewerage.
In addition, the realty sector has received impetus from the different policy reforms implemented by the Government, laying the ground for real estate developers to establish top-notch projects.
Residential Real Estate Investment Opportunities in Panchkula
Here are some of the localities in Panchkula where you can materialise your residential real estate investment plan:
Sector 8 presents a superior locality endowed with civic amenities, making it ideal for living. The place houses educational institutes, supermarkets, hospitals etc. As the locality is near the government dispensary and market, residents do not have to travel any further.
You will find numerous residential properties in the region to invest in. Chandigarh Panchkula Road passes through the region, which connects this locality with different parts of the city. You can also find multiple educational institutes like Valley Public School, Shishu Niketan Public School, Government High School etc. Even this locality is near many industrial set-ups, which has made it an employment hub. Chandigarh Junction Railway Station is also near to place.
Sector 2 is an excellent residential property site in Panchkula. It is one of the sought-after sectors where all basic amenities like colleges, hospitals, and recreational sites. You can easily access public transport from this region, and it connects to major parts of the city. Even in terms of safety and cleanliness, you can consider the place.
Sector 6 is one of the premium regions in Panchkula to invest in residential real estate. In terms of the availability of supermarkets, schools and colleges, the place is ideal for living. There are several up-for-sale residential plots in this region.
Things to Consider Before Purchasing a Residential Property in Panchkula
Look at the following parameters before investing in a residential real estate property in Panchkula.
Location and Neighbourhood
Rationalise your decision to invest in a residential real estate property by choosing a proper property site. Try to settle for a location that will be in the near vicinity of your workplace, markets, hospitals, schools etc. Consider the neighbourhood as it is going to have a major impact on your living. Also, focus on the standard of living in the locality.
Road and Railway Connectivity
Another major parameter that you must consider is checking the road and railway connectivity. In this regard, check the distance of workplaces, schools, hospitals, markets, express highways, railway stations and other necessary amenities from the property site.
Property's Rental and Resale Value
It is important to ascertain the future gain of investing in a property. Hence, before investing in a property, check its rental prospects. It is equally important to assess the resale value of the property. In order to comprehend the property's resale potential, you must check the property's credibility, upcoming infrastructural development, connectivity, supplies and the like.
RERA was implemented to bring standardisation and professionalism to the entire real estate sector. The official RERA website encompasses all the information about a real estate project and the builder. Hence, you must check for a property's RERA authentication before investing in it.
Stamp Duty in Panchkula
Refer to the table below to learn about the different stamp duty rates in Panchkula.
| | | |
| --- | --- | --- |
| Documents | Rural Area | Urban Area |
| Sale or Conveyance Deed | 5% | 7% |
| Gift deed | 3% | 5% |
| Exchange deed | 8% of property with or market worth (whichever is greater) | 6% of value of property or market value (whichever is higher) |
| Partnership deed | ₹ 22.50 | ₹ 22.50 |
| Special Power of Attorney | ₹ 100 | ₹ 100 |
| General Power of Attorney | ₹ 300 | ₹ 300 |
| Loan agreement | ₹100 | ₹ 100 |
In order to extend support to women, the Haryana Government has reduced the stamp duty charges for women.
| | | | |
| --- | --- | --- | --- |
| Jurisdiction | Male | Female | Joint |
| Rural Area | 5% | 3% | 4% |
| Urban Area | 7% | 5% | 6% |
Registration Charges in Panchkula
Refer to the table to know the different registration charges in Panchkula, Haryana.
| | |
| --- | --- |
| Value of Property | Registration Charges |
| Property worth up to ₹ 50,000 | ₹ 100 |
| Between ₹ 50,001 to ₹ 5 lakh | ₹ 1000 |
| ₹ 5 lakh to ₹ 10 lakh | ₹ 5000 |
| ₹ 10 lakh ₹ 20 lakh | ₹ 10,000 |
| ₹ 20 lakh to ₹ 25 lakh | ₹ 12,500 |
| ₹ 25 lakh | ₹ 15,000 |
| ₹25 lakh to ₹ 40 lakh | ₹ 20,000 |
| ₹ 40 lakh to ₹ 50 lakh | ₹ 25,000 |
| ₹ 50 lakh to ₹ 60 lakh | ₹ 30,000 |
| ₹ 60 lakh to ₹ 70 lakh | ₹ 35,000 |
| ₹ 70 lakh to ₹ 80 lakh | ₹ 40,000 |
| ₹ 80 lakh to ₹ 90 lakh | ₹ 45,000 |
| Property worth ₹ 90 lakh and above | ₹ 50,000 |
Panchkula Residential Real Estate Sector: What's the Forecast?
The increasing demand of the young age working population has also stirred the development of new residential real estate projects. The Government has come up with a plethora of initiatives that contribute to the development of the city infrastructure, making the life of residents convenient. Further, several companies have started implementing business plans here, which will stir employment opportunities.
In the coming days, overall real estate sector is anticipated to construct townships which are endowed with ultra-modern amenities which expand convenience to the residents. The development of the education city in the coming days will enable students to pursue their higher education in Panchkula itself.
Even the development in nearby regions and robust connection with the neighbouring state lays immense residential real estate investment.
The upcoming metro rail project in Panchkula will lead to a hike in property prices. Even the construction of a metro station will extend convenient connectivity to residents, helping them commute easily. The transportation sector got a boost after the Indian Railways consulting firm RITES Ltd passed a proposal of a 64.3 km long metro rail network.
Residential Real Estate vs Other Asset Classes: Comparison
Go through the following section to see the comparison between residential real estate and other diverse asset classes.
Residential Real Estate vs Commercial Real Estate
Commercial real estate will assure you higher yields; however, it is expensive for the majority of individuals to afford it. On the other hand, residential real estate will allow you to enjoy tax benefits if bought with a loan. In addition, you can also easily find a tenant for the residential property.
Residential Real Estate vs Mutual Funds and Stocks
The returns earned from the investment made in stocks and mutual funds are higher than that of residential real estate investments. It can also be liquidated very easily. However, the risks associated with such investment choices cannot be negated. One can end up losing a significant amount of money from such an investment. However, with residential real estate, you get stable returns without undergoing any risk.
Residential Real Estate vs Bonds
Both bonds and residential real estate will help you to generate income and attain financial stability. With bonds, you have a predictable income, providing investors visibility regarding their future income status. Residential real estate investment will prove beneficial during the economic downturn and will help you reap tax benefits.
If you wish to earn a more predictable return, you can invest in any top-rated bonds. To do so, visit our website and register now.
Residential Real Estate vs Gold
Residential real estate is highly stable as compared to gold and comes with no such risks. Gold, on the other hand, is such a commodity that has the risk of getting stolen and is volatile in nature.
The table below will give you better clarity on the comparison done between different asset classes based on returns, risks, volatility, ticket size and liquidity.
| | | | | | |
| --- | --- | --- | --- | --- | --- |
| Parameters | Residential Real Estate | Stocks & Mutual Funds | Gold | Commercial Real Estate | Bonds |
| Returns | Moderate | High | Moderate | High | Moderate |
| Liquidity | Low | High | High | Low | Moderate |
| Risk | Low | High | Low | Low | Moderate |
| Volatility | Low | High | Low | Low | Low |
| Ticket Size | High | Varies | Low | High | Varies |
If you wish to invest in high-rated bonds, explore our homepage and register now!
Steps to Invest in Residential Real Estate in Panchkula
Here are the steps that must be followed to make residential real estate investment successful:
Step 1: Evaluate your finances and set a budget accordingly.
Step 2: Confirm some of the desired property locations. Conduct both on-site and online surveys to retrieve every detail regarding the property site.
You can take the help of a real estate developer or agent, search for the best property sites and understand the market standards before settling for a property.
Step 3: Finalise the property after ensuring that it is registered under RERA.
Step 4: Keep all documents at the ready. (This includes the legal documents as well.)
Step 8: Initiate payment for the necessary charges like stamp duty and registration charges. Make sure to clear the brokerage charges.
After you have bought the property, opt for an insurance plan to protect from unanticipated circumstances.
Final Word
Panchkula, a well-organised township, is a notable real estate destination in Haryana owing to its burgeoning infrastructural development and availability of needed social amenities. However, to gain a well-rounded idea regarding the real estate opportunities of the region, you must reach out to a trusted real estate agent or developer.
Frequently Asked Questions:
What are some of the documents that are necessary for property registration?
Here are some of the documents that are required for property registration:
Sale deed
Seller's and buyer's address proof
No objection Certificate 
Proof of Ownership
Allotment letter
Encumbrance certificate
Occupancy or completion certificate
Payment receipt of stamp duty and registration charges 
Possession certificate etc.
Which is the nearest airport to Panchkula?
Panchkula, Haryana is near Chandigarh International Airport, which is at a distance of 16 km. 
What are the primary objectives of RERA?
RERA aims to reduce fraud and project delays and induce transparency in the real estate sector. It also helps buyers and real estate developers to fast-track discrepancies and resolve them. In addition, the implementation of RERA has lowered the high transaction cost.
What is the population density in Panchkula?
The population density in Panchkula is 625 sq. km. As per 2011 census, Panchkula district has a population of 561,293. It was Haryana's least populous district. 
Are there any tourist spots in Panchkula?
Mata Mansa Devi Mandir, Kaushalya Dam, Bhima Devi Temple Site Museum etc., are some of the tourist spots in Panchkula.