Guide for Ooty Residential Real Estate Investment
10 min read • Updated 12 May 2023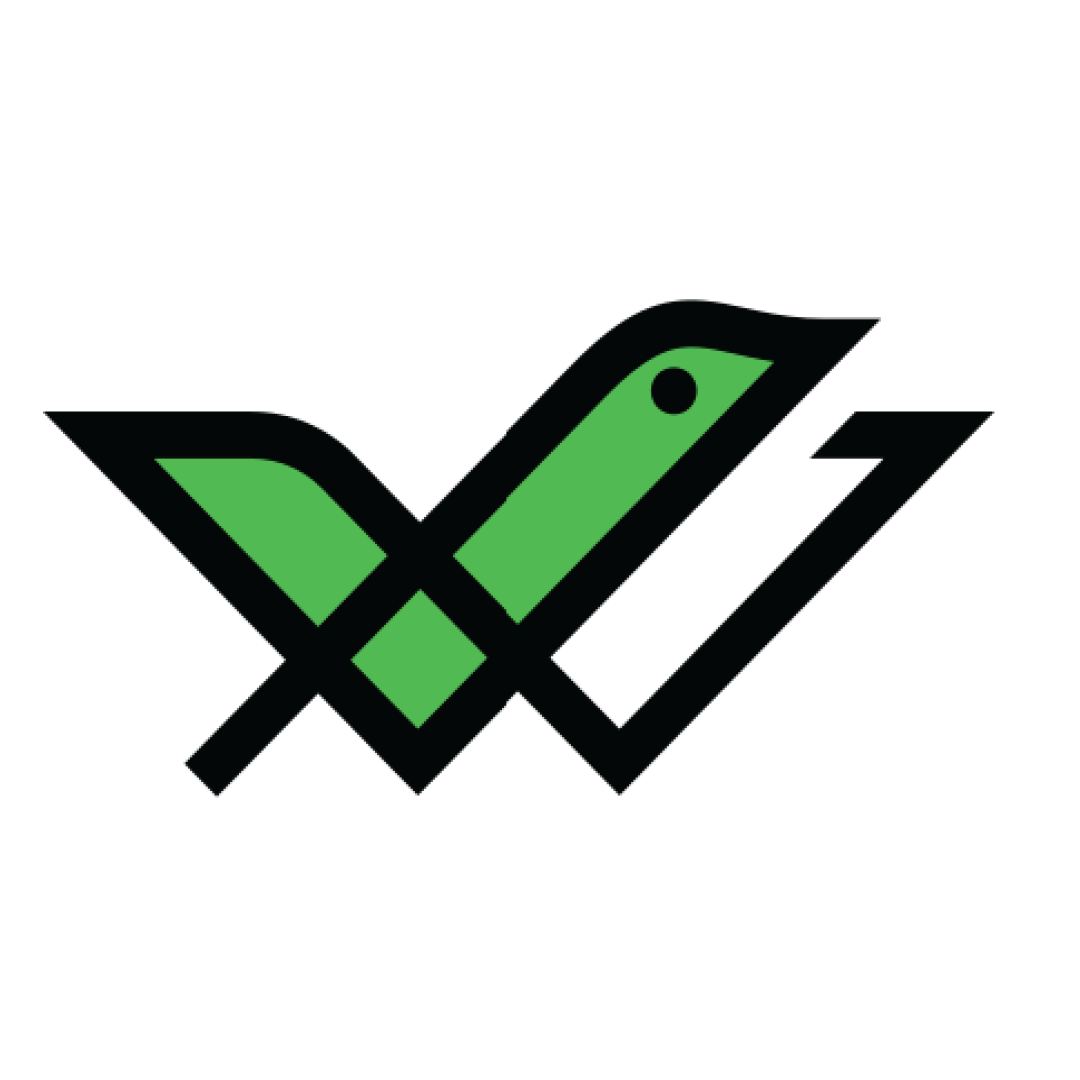 Ooty is a hill station city situated in the Nilgiri biosphere reserve and is well-known for its scenic beauty. Due to its appealing environment and soothing climate, this place has become one of India's most visited tourist places. There are several famous tourist spots in Ooty and a continuous emergence of several businesses surrounding these spots.
Besides the tourism opportunities, Ooty is also famous for its excellent educational opportunities. The region has several well-known and old schools where students from all over India come to study and explore. Apart from these, agriculture-based industries are also quite active in this region and are highly prosperous.
Considering overall opportunities, Ooty is a perfect place for staying and investing in real estate. However, before investing, you can take a little more time and explore the cause of investment in detail.
Top Reasons to Invest in Residential Real Estate in Ooty
Different vital aspects lead people to invest in residential real estate in Ooty. These are discussed below:
As stated in the introductory part, Ooty is a famous place that attracts tourists from all over India, which is why the tourism industry is quite strong here. The region has a plethora of beautiful visiting places, along with museums and wildlife sanctuaries.
Besides, tourism development is one of the major concerns of the Indian government; thus, the growth of different tourism-related sectors is thriving and giving overall opportunities to individuals. With the development of tourism, the hotel management sector is also growing in this region. Therefore, residential real estate is also enhancing its periphery extensively in this region due to such reasons.
Dairy farming is another prosperous field in Ooty, which is also a growing industry in the country. In Ooty, mainly the local dairy farms are quite popular, and they are giving opportunities to experienced individuals to join this sector and be a part of this profitable sector. One of the famous dairy farming brands in Ooty is Ootacamund Dairy Farm which is the primary source of dairy products in the locality.
As the climate and conditions are favourable for agriculture, the area is specifically famous for selling agricultural products. Depending on agriculture, several businesses have been formed in Ooty and are highly profitable. In addition, regular auctions on wholesale agricultural products are also a prime point of Ooty.
Further, to enhance agricultural opportunities in Ooty, several fields are quite active here, such as soil conservation systems, agricultural research centres etc. So, it can be an excellent opportunity for people to move to Ooty and get all these benefits widely.
Different Industries in Ooty
Apart from the above-mentioned industries, Ooty is also prosperous in several other fields. Some of them are the photographic film manufacturing business, the needle industry, tea farming etc. Besides, the locality-based handicraft industry is also quite popular here. Further, the advanced technology of extracting eucalyptus oil has also transformed into a great business here. So, there are a lot of chances for jobs, which is a leading cause of such a great investment rate in residential real estate here.
Educational Opportunities
Judging by the educational opportunities in Ooty, it can be an excellent place for investing in residential real estate. The area is notable for famous educational institutions such as J.S.S International School, Hebron School, St Hildas Higher Secondary School, Riverside Public School, Kotagiri Public School, Stanes Anglo-Indian Higher Secondary School, Emerald Heights College for Women etc. Besides, by living here, you can also read in some famous historical schools.
Residential Real Estate Investment Opportunities in Ooty
Mentioned below are some great locations where you can invest in real estate in Ooty:
Kotagiri in Ooty is one of the most beautiful places in Ooty and is also a famous tourist destination. Mainly this place is based on tourism and agriculture. Apart from these, being situated at a considerable height from sea level, Kotagiri has a very pleasant atmosphere which is also a prime point for living. Besides, the cost of property is also quite affordable in Kotagiri.
Coonoor is recognized as another famous residential area in Ooty due to several reasons. First of all, this region is notable for its favourable climate. Secondly, if you want to stay in a calm area, then Coonoor can be a great place as it has less traffic. Besides, the place has a great fruit and agriculture-based economy. Further, the area also has reasonable property pricing.
Lovedale is a significant area in Ooty for tourism, education and residential living. Here one can find some major schools such as Lawrence School, Lovedale School etc. Besides, the economy in Lovedale is also booming, which has also made it a popular living place.
Things to Consider before Purchasing a Residential Property in Ooty
Here are some key points that you should consider before buying a residential property in Ooty:
While investing in residential property in Ooty, you should rely on the easy commuting facility of this place. In Ooty, there are regions where roads are well-managed and less crowded. The traffic is very free-flowing, and meagre chances of unfortunate on-road events. So residents can undoubtedly opt for these regions and stay without considerable traffic hassle.
You can also check the location while investing in Ooty. The place is full of natural abundance and healthy regions where you can spend every day, like vacation days. So, while buying residential property in Ooty, you should choose a location that is perfect for you and has every type of amenities as well.
Before investing in Ooty residential properties, you should look at the laws set up by the Real Estate Regulatory Authority Act 2016. This is helpful for monitoring and retaining fair pricing processes in residential properties throughout the state.
In the case of Ooty, you should check the TNRERA website to get all the necessary information about real estate investment in Ooty.
Stamp Duty in Ooty
The following table displays the stamp duty charges in Ooty.
| | |
| --- | --- |
| Document Type | Stamp Duty |
| Conveyance (sale) | 7% of the property's market value |
| Sale agreement | ₹ 20 |
| Building Construction-Related Agreement | The highest amount among the 1% of the total cost of construction proposed, or the construction value or the specified consideration in the agreement |
| Trust Declaration( It would be considered as sale in case of property) | ₹ 180 |
Registration Charges in Ooty
Ooty registration charges are as follows:
| | |
| --- | --- |
| Document Type | Registration Charges |
| Conveyance (sale) | 4% of the property's market value |
| Sale agreement | 1% on the advanced money, or 1% on total consideration in case of possession |
| Building Construction-Related Agreement | The highest amount among 1% on the proposed construction cost, construction value, or specified consideration |
| Trust Declaration (It would be considered as sale in case of property) | 1% on total amount |
Ooty Residential Real Estate Sector: What's the Forecast?
Considering the brightest prospect of Ooty, which is tourism, there are always opportunities for launching new hotels and facilities in this region. Besides, the transport facility is also quite accessible here. A project of ₹ 1700 crore for highway construction connecting Bengaluru and Chennai has already been declared and will be completed by 2024.
In addition, the state government is also constructing several other roads to make an easy transport system. For example, the roads between Katteri to Lovedale are getting wider, which will help people to reach Ooty smoothly within a shorter period.
Further, several new housing projects are approaching in Ooty, which are situated in prosperous places in this region. So, you can find an excellent way of living here with amenities and the inherent calmness of nature.
Residential Real Estate vs Other Asset Classes
Take a glance at the differences between other asset classes and residential real estate.
Residential Real Estate vs Commercial Real Estate
Commercial real estate can give you more monetary security; however, there are some drawbacks too. For example, you can get tax benefits on residential real estate investment, while no such benefits are applicable to commercial real estate. Furthermore, residential real estate has a lesser contract period than commercial ones.
Residential properties can give you a stable return compared to mutual funds and stocks. Hence, mutual funds and stocks can provide you with a better ROI, but these investment opportunities are considered as risk-taking options.
Residential Real Estate vs Gold
Residential real estate is perfect for long-term investments, has stable returns, and is less volatile than gold. On the other hand, purchasing or selling gold is relatively easy. Overall, the value of residential real estate properties has a positive growth rate which eventually ensures better ROI than gold when invested over a long duration.
Residential Real Estate vs Bond
You can opt for both bonds and residential real estate as they are quite safe and provide a high ROI. A high ROI is obtained for residential real estate investments over a longer tenure. Similarly, bonds are safe investment options that are reliable and have relatively high returns.
Here is a comprehensive chart of asset classes, their volatility, liquidity, ticket price and risks.
| | | | | | |
| --- | --- | --- | --- | --- | --- |
| Parameters | Residential Real Estate | Stocks & Mutual Funds | Gold | Commercial Real Estate | Bonds |
| Returns | Moderate | High | Moderate | High | Moderate |
| Liquidity | Low | High | High | Low | Moderate |
| Risk | Low | High | Low | Low | Moderate |
| Volatility | Low | High | Low | Low | Low |
| Ticket Size | High | Varies | Low | High | Varies |
If you plan to invest in low-risk bonds, you can explore our homepage to find some profitable options. Register now to get the benefits.
Steps to Invest in Residential Real Estate in Ooty
Here is the comprehensive guide on how you can initiate your residential real estate investment in Ooty.
Step 1: Set a particular budget to invest on residential property in Ooty.
Step 2: Run a thorough research on different places in Ooty to decide upon a suitable place.
Step 3: Check the site physically, and take note of the available amenities.
Step 4: Know about the future prospects of the place for a clearer understanding of your overall profit
Step 5: Decide on a location and check RERA guidelines before proceeding further.
Step 6: Proceed to pay all necessary charges like registration charges and stamp duty. Also provide the right documents for a successful investment process.
Step 7: Choose an insurance plan for the security of your new property.
Final Word
Ooty is a mainly tourism-based city which is growing into a hotspot for residential real estate investment. People find this place worth living for due to its climate, amenities, and inherent calm vibe. Besides, the property prices of the place are economical while the ROI obtained is also relatively high in Ooty. So, choosing Ooty as your residential real estate investment site will be a potential option, once you have properly verified RERA authenticity alongside the property registration charges.
Frequently Asked Questions
What are the nearest airports and railways to Ooty?
The nearest airport to Ooty is Coimbatore airport, which is approximately 87 km. The nearest railway station to Ooty is Udham Nagar railway station.
What are the documents related to buying a property in Ooty?
The documents you need to submit for registering a property in Ooty are – PAN card, power of attorney, sale deed, identity proofs, NOC, two copies of passport-sized photos, stamp duty receipt, and municipality tax bill.
What is the population density in Ooty?
The population density in Ooty is 2,500 people per km2. However, the total population of Ooty is 88,430, as per the census.
What is the easiest way to reach Ooty?
One of the easiest ways to reach Ooty is by road connecting neighbouring cities like Chennai, Bangalore, Mysore etc.