Know All About Online Share Market Trading
8 min read • Updated 17 July 2023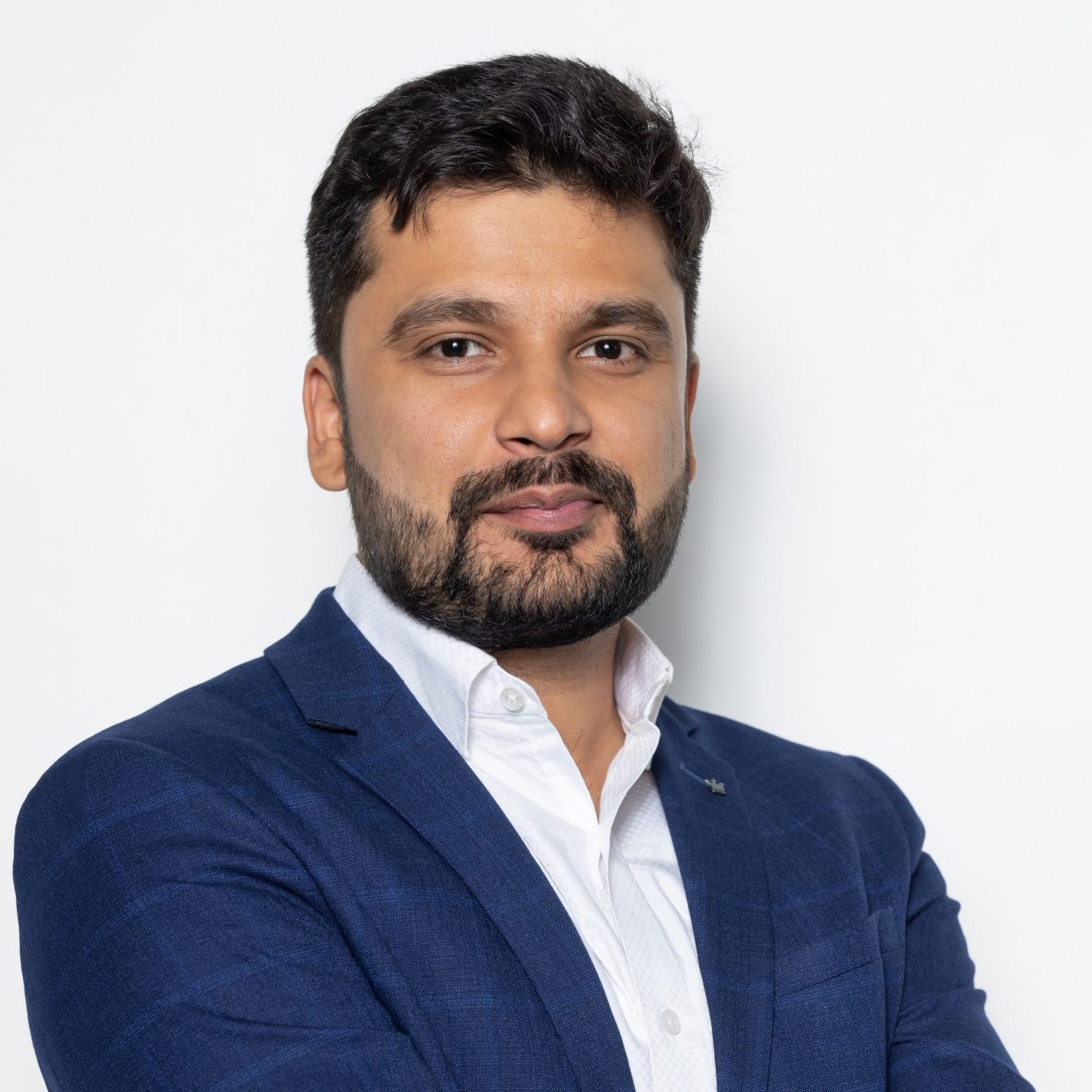 Trading and investing in the stock market are growing rapidly along with the evolution of online share market trade platforms. Buying and selling shares is now as easy as shopping online.
An investor can trade online from anywhere around the world. All he/she needs is a smartphone or a laptop with a fast internet connection.
Placing a trade online is now hassle-free with a touch on a mobile screen or a single click. All you need are a trading account and Demat account with a registered stockbroker, an internet banking facility and sufficient funds to trade.
What is Online Share Trading?
It involves buying and selling shares by using a stockbroker's internet-based platform like a mobile application or website. This enables an investor to trade from home or on the go.
Online trading platforms are not limited to buying and selling stocks. They also provide analytical information about the stocks using charts and fundamental data such as price-to-earnings ratio, earnings per share, news or events and much more. Shares traded online are easily traceable, along with profit and loss.
How to Start Online Trading in India?
Here is a step-by-step guide to start online trading:
Step 1: The first step is to find a reputable stock broker registered with SEBI. A stockbroker works as a medium between investors and the stock exchange. The brokerage platform allows opening a trading account and a Demat account.
Step 2: The next step is providing personal details to the stockbroker and uploading documents like Aadhaar Card, PAN Card, bank statements and passport-sized photographs. The Demat and trading account will get activated after verification.
Step 3: A user ID and password are provided after activation so that you can log in to the broker's platform. These platforms are available in browser-based and mobile-based applications, so you can operate on a PC or a smartphone.
Step 4: Now your account is ready for the first trade. Search for trending stocks, add them to your watchlist and keep tracking the fundamentals and news. Select a share to place a buy or sell order. Make sure to have your bank account linked with the brokerage platform.
What Instruments are traded in the stock market?
Instruments such as stocks, derivatives, exchange-traded funds, mutual funds, debt securities are traded. Each instrument has its online trading exchange. The National Stock Exchange (NSE) and the Bombay Stock Exchange (BSE) are the most popular exchanges in India. Brokerage platforms offer the option to choose between the exchanges before placing an order.
Types of Online Share Trading
Investors can try different types of online stock trading depending on their risk tolerance.
Day Trading: Involves buying and selling shares on the same day. Commencing a day trade requires quick decisions and actions. This type of trade is not suitable for beginners.
Delivery Trading: It is a long-term investment in which shares are held for an extended time. The investor needs to pay in full to take delivery of shares and can hold it as long as they want.
Swing Trading: A short-term trade usually lasts a few days to a few weeks. This method focuses on the movement of stock prices and the price difference.
Long-Term Trading: A trader evaluates a company's balance sheet and fundamentals to develop a long-term perspective on investing in that company's stock. This is suitable for conservative traders who buy stocks for long-term returns.
Share Market Trading Time
The Indian share market follows the T+1 day trading settlement system. For example, if an investor buys shares on Monday, they will get credited to the Demat account on Tuesday.
Share market trading takes place between 9:15 am to 3:30 pm, from Monday to Friday. The timing remains unchanged for National Stock Exchange (NSE) and Bombay Stock Exchange (BSE).
Types of Stock Markets for Online Trading
An investor can invest in two types of markets –
Primary Market
In the primary market, companies invite investors to subscribe to their shares through Initial Public Offering (IPO). An investor can apply for an IPO through a broker's website or internet banking using the Application Supported by Blocked Funds (ASBA).
This allows the bank to block funds required for applying for the IPO. The blocked funds get debited from the bank account of the investor on successful allotment of shares; the amount gets unblocked in case of non-allotment.
Secondary Market
A company gets listed in the secondary market through an IPO. Here, an investor can sell their IPO-allotted shares and repurchase them at the prevailing market price.
All secondary market transactions take place on stock exchanges. A secondary market comprises investors in the form of buyers and sellers involved in exchange of shares at the prevailing market price.
Advice for Online Share Trading
Open a Demat and trading account with a reliable broker and consider the following advice for online share trading.
Choose companies with robust fundamentals: Before investing in the shares of a company, conduct thorough research on that company's background and financial credibility. Various criteria, such as revenue growth, net income, debt-to-equity ratio, and price-to-earnings, indicate the fundamentals of the company.
Start investing with a small amount: A beginner should invest smaller amounts than large sums in the shares of a single company. Share trading involves market fluctuations, so there is no room for sentiment and guesswork.
Avoid using margin facility at an early stage: Professional traders use the margin facility and leverage the trade to get higher returns. They are well-versed in market scenarios. If you are a beginner, avoid using this during the initial days as it requires expertise and research.
Place the trade at the right time: Avoid trading during market volatility. At this time, price fluctuations are higher. Markets remain volatile during the opening session in the morning; it stabilises after one hour and again turns volatile half an hour before closing. The ideal time to buy shares is considered to be the mid-day session.
Role of SEBI in Investor Protection
The Securities and Exchange Board of India (SEBI) is the regulatory body that manages and regulates India's share market. Investors put their money into stocks to help grow the market and, thus, the economy. Investor protection involves various measures to protect the interest of investors from fraud and malpractices.
Investor protection implies that up to a certain point, an investor will get the money back if a stockbroker goes into bankruptcy. It is a significant factor to consider when opening an account at a brokerage platform.
Final Word
India's stock market is emerging; only a small percentage of money gets invested in its stock market compared to the size of its economy. However, with India's GDP growing at a rate of 7-8% each year, it is the right time to invest in the share market.
So one must take advantage of the opportunity of earning good returns. Follow basic rules like studying the share market and listed companies and relying on a stockbroker with excellent credibility.
Choose a Demat and trading account that gives access to a hassle-free platform to trade and learn about different modes of trading in the share market before investing. Beginners must invest small amounts first and avoid taking bigger risks on hard-earned money.
Frequently Asked Questions
Are online share trading and day trading the same?
No, in online share trading, a trader places an order to buy or sell a share at a stockbroker's online platform. Day trading is a strategy that involves buying and selling shares over a short period to benefit from small price fluctuations.
Is trading in shares possible when the markets are closed?
Yes, most stockbrokers allow trading after hours. It is available on the broker's online platform as after-market orders (AMO). However, these orders would get executed on the next working day.
Is online trading risky?
The share price of a company fluctuates based on demand and supply. The price of a share can fall suddenly on negative news or events. An investor needs to follow market updates and make quick decisions to mitigate risks. 
Why is share trading important?
Trading and investing in shares generate a higher percentage of returns compared to other fixed instruments. Shares are easy to buy and sell through the broker's online platform, and returns are easily transferable to the client's registered bank account.
What are account opening charges and brokerage fees?
Most stockbrokers offer free account opening, and the brokerage fee is set per buy and sell order. Some brokers charge a percentage on the total amount of trade.
What are the types of securities available to buy online?
The securities that you can purchase online are stocks, bonds, exchange-traded funds, mutual funds, etc. All you need is a Demat and a trading account with a registered stock broker to purchase the securities. 
Is it possible to have multiple Demat and trading accounts?
You can open multiple Demat and trading accounts based on investment goals as soon as they are on different brokerage platforms. However, having multiple accounts attracts extra charges.