Guide for Noida Commercial Real Estate Investment
12 min read • Updated 11 May 2023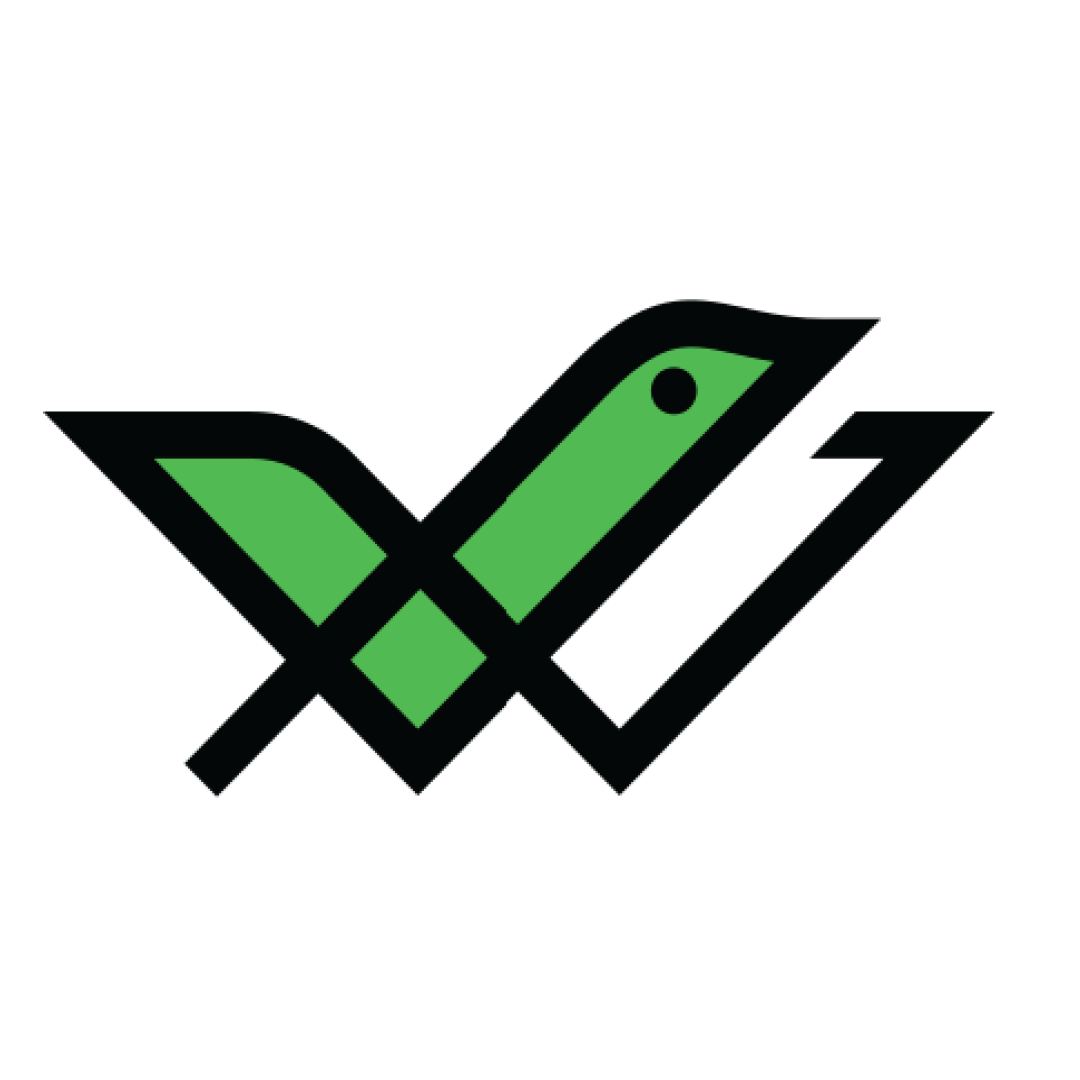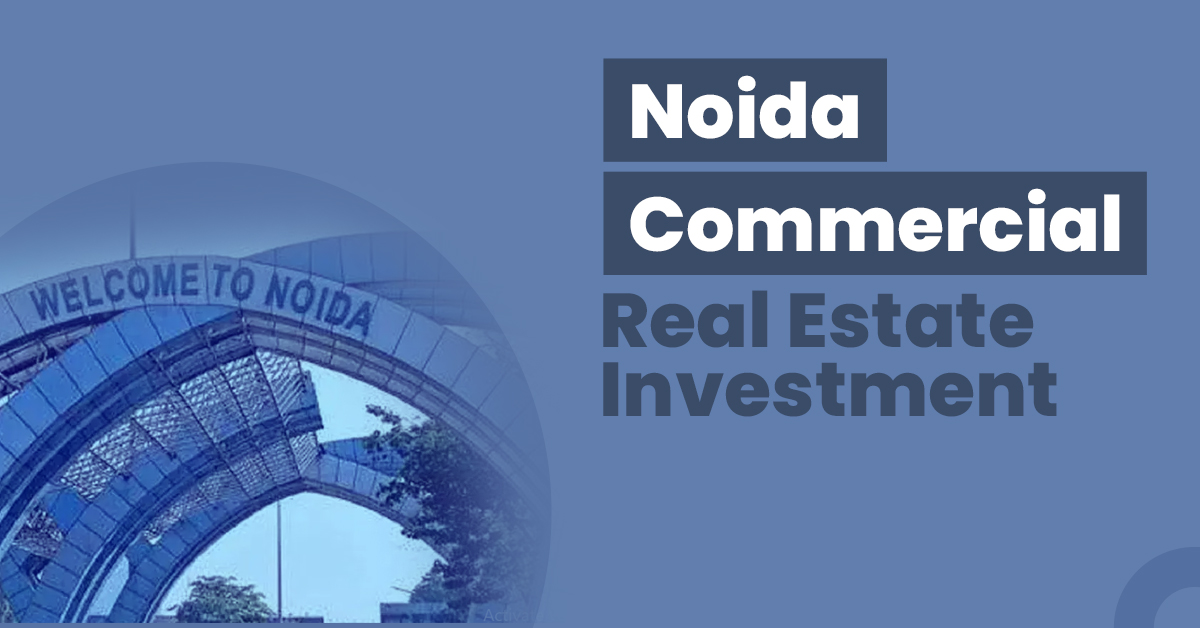 The New Okhla Industrial Development Authority which is popularly known as Noida is a satellite city in Uttar Pradesh. This industrial area is under the National Capital Region (NCR) and is managed by New Okhla Industrial Development Authority.
Noida is by far among the most developed and advanced cities in India. It is the title holder for several significant parameters in India. This city was ranked as the best city in Uttar Pradesh and Best City in Housing in India by ABP News in their "Best City Awards'.
Noida is known to have the highest forest area among any city in India with almost 50% green cover. In addition, it has been also ranked as the cleanest city among the medium-populated cities in India. This is important to the commercial aspect of the city as these ranks speak volumes about the city's infrastructure and development.
Noida is a hub for software development and IT solutions, with new companies adding up each year. Popular electronics brand Samsung has reportedly invested around ₹50 billion under the Make in India initiative in Noida.
Due to the above reasons, Noida is one of the best places to start a new business and there is a lot of demand for real estate in the city. If you want to invest in a commercial property in Noida, keep reading the details below to understand the real estate market scenario in Noida.
Top Reasons to Invest in Noida Real Estate
A few reasons to invest in a commercial property in Noida are listed below.
Transportation Availability
Noida is a city with well-developed public transportation services like buses, metros, trains, and other options. All major parts of the city have access to railway and road transportation.
The Delhi Metro reaches into the NCR region and the Blue Line of it has a total of 44 stations stretching from Dwarka to Noida. So, residents can reach any part of Delhi from Noida through the Delhi Metro. Moreover, the New Delhi and Old Delhi railway stations are within easy reach of Noida.
The nearest airport to this city is the Indira Gandhi International Airport located 23 km away.
Noida is one of the largest IT, BPO, mobile application, and software businesses in India. In the past few years, this city has been filled up with offices and operation centres of multiple top companies, tech start-ups and MNCs. Some of the top brands with offices in Noida include HCL Technologies, TCS, Wipro, Dell, Tech Mahindra, IBM India, etc.
This city's proximity to the national capital and excellent connectivity make it a preference for top companies. Moreover, the government has set up a number of IT parks in and around Noida to encourage further commercial investments.
Noida is also home to several top educational institutions which have developed parallel to the cyber industry in the few past years. Therefore there is a high footfall of students and education professionals in this city. In addition, proximity to a mega business hub also attracts people to these educational institutions.
Availability of Working Professionals
Due to the large-scale cyber industry, Noida hosts a huge number of people who come to this city for job opportunities. Therefore there is always a high demand for rental spaces and food centres, shops, etc. This creates a vast opportunity for commercial real estate in this city.
Commercial Real Estate Investment Opportunities in Noida
Noida is a prime location for commercial real estate investments. The localities mentioned below are among the best areas in this city. You can consider investing in these localities to get the best returns.
This locality in Noida is well connected to most parts of the city via Noida-Greater Noida Expressway and is very closely located in Noida Special Economic Zone (SEZ). Therefore it is a popular locality and has high scope for rental income as this locality has generated a minimum ₹15,000 rental yields monthly for a 2 BHK space.
The property value also increases in this locality due to its advantageous location. Sector 110 has hospitals, markets, and educational institutions in close proximity. The average rate of properties in this locality is approximately ₹5,800 per square foot.
This area in Noida is located centrally among several economic hotspots within the city. Noida SEZ, Advant Navis Business Park, and a few other places of business are very close to this locality. In addition, it is also close to places like Amity University, Jaypee Hospital, and Yatharth Super Speciality Hospital.
Sector 100 is also close to the business hub of Sector 104; therefore, it is always crowded and a high-demand locality for commercial establishments. This locality has seen a growth of 17% year-to-year in property prices. The average rate for properties in Sector 100 is approximately ₹7,400 per square foot.
Things to Consider before Buying a Commercial Property in Noida
While investing in a commercial property in Noida, you need to consider several points that can improve your scope of returns. Ensure to check the factors listed below before purchasing a commercial real estate in Noida.
The location of a property is an important factor that determines its demand and price. A property that is located centrally within the city or near flyovers and major roads will have high demand. Hence, it will offer higher returns in comparison to other properties. Hence, you should invest in a commercial property in a prime location in the city.
Infrastructural Development
Urbanised infrastructure with modern amenities is important for commercial properties. If you invest in a commercial property that has essential facilities like electric supply, water, transportation, etc., within the immediate vicinity, it will carry higher demand among businesses. Hence, before you buy a property, consider the development of the infrastructure of the surrounding area.
It is important to choose a property that has good connectivity via road, railway, and airports. This is one of the most significant factors people look for in commercial spaces. Therefore you need to choose a locality that has good connectivity and a network of public transport.
Reputation of the Builder
A commercial property built by a reputed builder has more scope for capital appreciation due to the presence and networking of the developer. People rely on the goodwill of an experienced builder to select a commercial space. Hence, while looking for a commercial property, consider this point seriously.
One of the most essential factors is safety when it comes to the real estate market. Commercial property must have essential safety measures and should have access to security and surveillance infrastructure in the locality. Therefore, you must keep this objective in mind while selecting commercial real estate.
When you select a property for commercial real estate investment, you must check its registration and other details from the state's Real Estate Regulatory Authority (RERA) portal.
RERA bodies were formed under Real Estate (Regulation and Development) Act, 2016. It mandates that all real estate participants in a state register their projects and update their progress regularly. Hence, you should always check the details of your selected property in Noida from the official website of RERA Uttar Pradesh.
Stamp Duty in Noida
Different stamp duty charges applicable to both males and females are mentioned below.
| | |
| --- | --- |
| Gender | Stamp Duty Charges |
| Male | 7% |
| Female | 7% of property value minus ₹10,000 |
| Joint (Female + Female) | 7% of property value minus ₹10,000 |
Registration Charges in Noida
You should consider all additional costs before calculating the final investment amount for your commercial real estate. The registration charges for male, female and joint purchases in Noida are given below.
| | |
| --- | --- |
| Gender | Registration Charges |
| Male | 1% |
| Female | 1% |
| Joint (Male + Female) | 1% |
Noida Commercial Real Estate Sector: What's the Forecast?
Noida has expanded to become the financial capital of Uttar Pradesh with significant development in its real estate market. As it falls under the NCR area, the surplus crowd of Delhi, Gurgaon, and other surrounding regions are showing interest to acquire properties in Noida.
As Noida is a satellite city with an individual development authority, the infrastructure and connectivity development in this city is far more extensive as compared to other regions. Due to this reason, people are focusing on Noida as a high-return real estate investment option.
It is reported that in 2022, the residential properties in Noida had reported a growth of approximately 22%, combining all small and large housing markets in this city. In the latest quarter in December 2022, a popular Real Estate Investment Trust (REIT), Brookfield India leased over 3.32 lakh square feet of office space in this city.
In addition, the State Government also has a particular focus to develop Noida into an ideal industrial hub in India. The development authority in Noida has plans to incorporate several new projects in the Dadri-Noida-Ghaziabad Investment Region (DNGIR). To complete the Government's ambitious plans for development in Noida they have a "Master Plan 2041" which is expected to be developed in 4 phases.
This demonstrates the scope of real estate opportunities in Noida in the coming years. The potential for commercial real estate is expected to skyrocket in a few years in Noida. If you intend to invest in commercial real estate in Noida, you will want to get started sooner to maximise your gains.
Commercial Real Estate vs Other Asset Classes
In addition to commercial real estate, you can invest in various types of asset classes to earn good returns on your capital. However, each asset class has its features and risks; hence, you should follow the information below to understand the best choice for yourself.
Commercial Real Estate vs Bonds
Bonds are a type of asset that provides moderate returns at moderate risks for investors. It is a good option to park your excess funds for a temporary period to earn fixed interest. However, commercial real estate offers moderately higher returns in comparison.
If you want to invest your capital in high-rated bonds, check the list of best bonds in India on our homepage. Simply, register to start investing.
Commercial Real Estate vs Gold
Gold is a stable asset that provides moderate returns at low risks. However, the returns from gold are from the appreciation of the asset's value only. Hence, commercial real estate is preferred by investors looking for higher returns at moderate risks. Commercial properties also offer additional income in the form of rent.
Commercial Real Estate vs Stocks and Mutual Funds
Stocks and mutual funds can offer the highest returns compared to other asset classes. However, they also have a high-risk factor as they are very volatile due to market influence. On the other hand, commercial real estate offers moderately high returns compared to shares and funds at moderate risks. Stocks also offer greater diversification to your portfolio.
Commercial Real Estate vs Residential Real estate
Residential real estate offers comparatively lower returns than commercial real estate. However, it also carries lower risks in comparison to commercial properties. On the other hand, commercial properties have higher demand in the market and offer more opportunities for additional income.
The table below is a comparison between commercial real estate and the other assets mentioned above, based on returns, liquidity, risk, volatility, and ticket price.
| | | | | | |
| --- | --- | --- | --- | --- | --- |
| Parameters | Commercial Real Estate | Stocks & Mutual Funds | Residential Real Estate | Bonds | Gold |
| Returns | High | High | Moderate | Moderate | Moderate |
| Liquidity | Low | High | Low | Moderate | High |
| Risk | Low | High | Low | Moderate | Low |
| Volatility | Low | High | Low | Low | Low |
| Ticket Size | High | Varies | High | Varies | Low |
Steps to Invest in Commercial Real Estate in Noida
You can follow the simple steps given below to apply find and purchase a commercial property in Noida.
Step 1: Find a good broker to help you find the best property to invest in Noida. Experienced brokers can help you choose the best properties.
Step 2: Fix a budget for your real estate investment. It will help you narrow down your search.
Step 3: Once you are ready, do research and understand the current real estate market trends in the city.
Step 4: Select a few properties based on your research. Visit them physically with your broker to check the offered facilities.
Step 5: After checking in person, finalise a property to buy.
Step 6: Check the details and registration of the property from the RERA website.
Step 7: Check the property documents given by the seller and complete the required formalities.
Step 8: Complete payments for your property and pay a commission to your broker.
Step 9: Finish the registration process and pay stamp duty charges.
Step 10: Lastly, consider purchasing an insurance policy for your property.
Final Word
Noida is one of the most developed cities with a complete focus on urban and industrial development. Therefore, it is also a prime city for real estate investment. Major institutions and investment houses have made significant investments in the real estate market in recent years, which is a safe indication of growth in the near future.
As it is a city with a massive IT industry, the workforce population is always high which keeps a high demand for commercial spaces in this city. However, before you purchase a property, you should always assess the risks and expenses associated with your investment.
Frequently Asked Questions
Which sector is most developed in Noida?
Sector 18 is a locality in Noida that is considered to be the most developed among other localities. It has several residential and commercial zones collectively.
What is the per capita income in Noida?
Noida is recorded to have the highest per capita income in Uttar Pradesh. The recent per capita income in Noida is ₹6.71 lakh/year.
What is NCR?
In India, the National Capital Region or NCR refers to the inter-state regional planning and development zone with a few collective cities with Delhi at its centre. The NCR region is almost around 55,083 square kilometres in area with approximately 16 cities from Delhi, Uttar Pradesh, Rajasthan, and Haryana.