Guide for Nagercoil Residential Real Estate Investment
9 min read • Updated 11 May 2023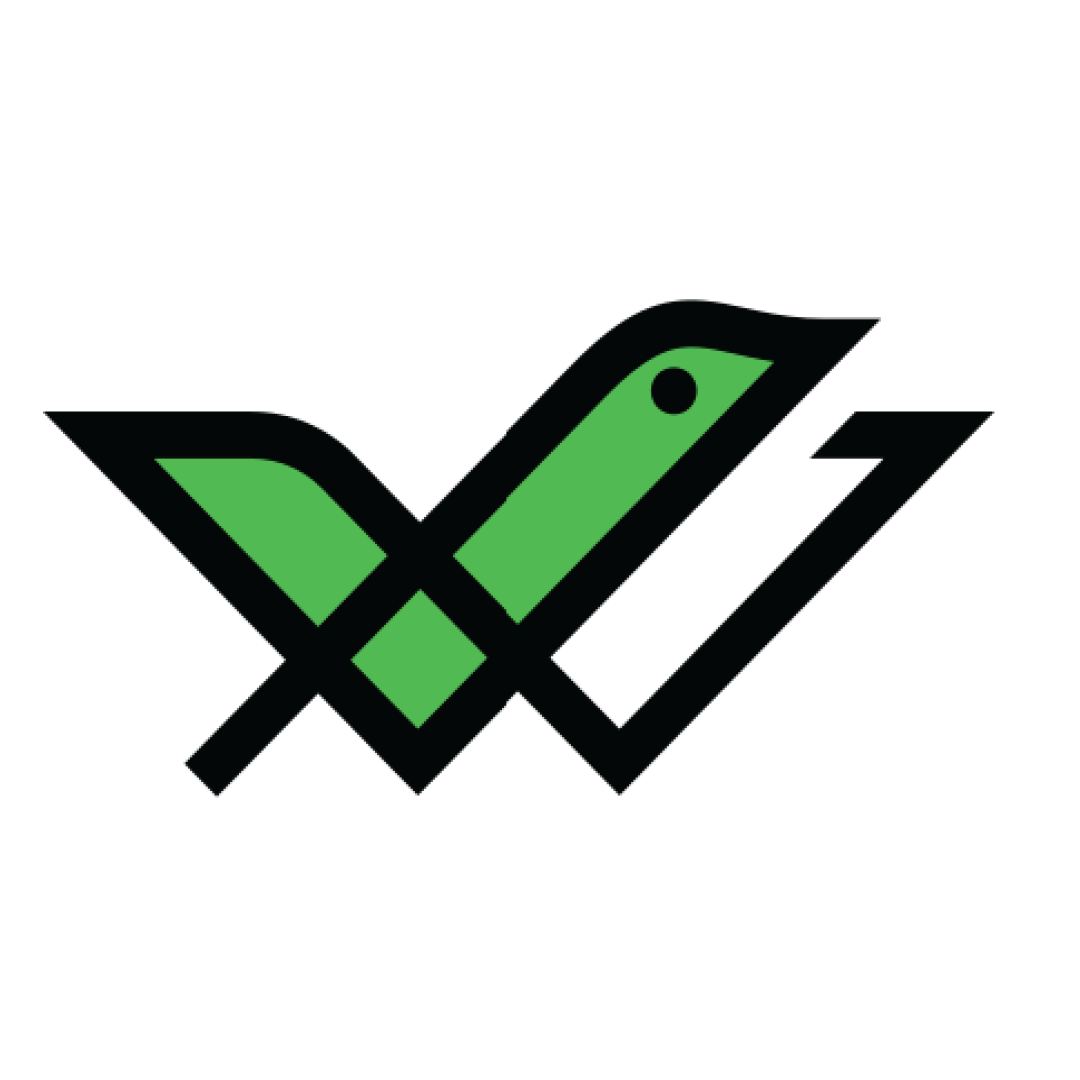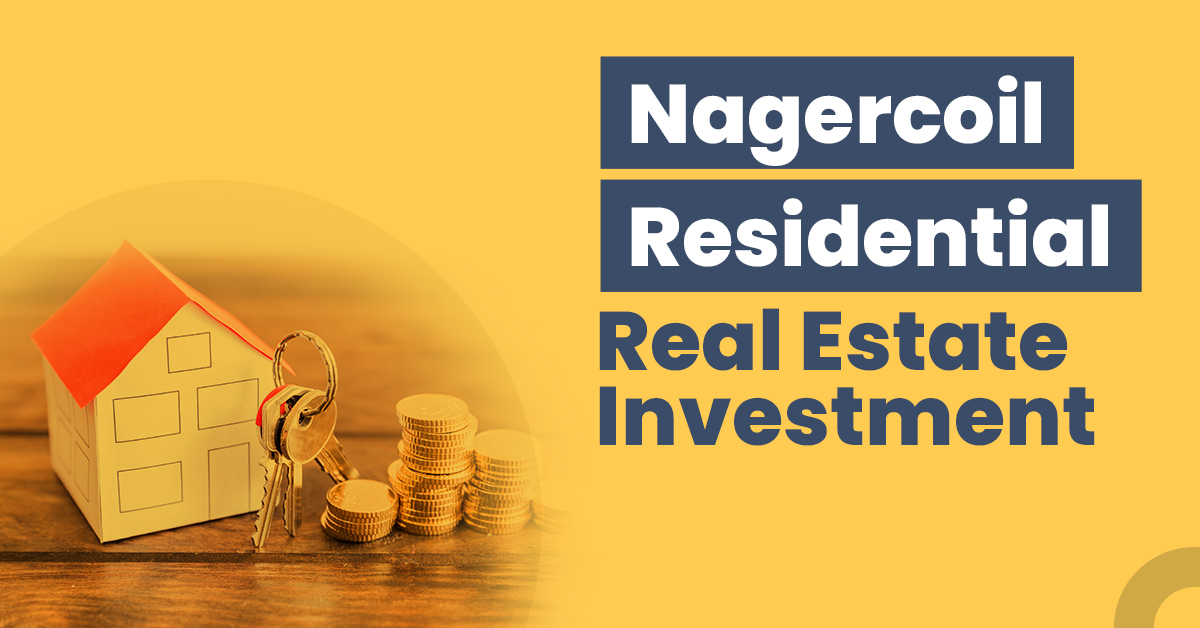 Nagercoil is an important administrative city and the district headquarters of Kanyakumari in Tamil Nadu state. Encompassing an area of 61.36 sq. km., it is the 12th largest city in the state. This city has a population of over 224,000.
Nagercoil is a well-developed city with modern infrastructure and amenities like state-of-the-art hospitals and educational institutions. Literacy rate in this city is 94.99%. It is also known for its picturesque beauty and serenity.
It is also a very important industrial hub which is regularly generating large-scale skilled and unskilled employment, thus attracting people from all over the state and country. There are several major industries in here, some of which are Information and Technology (IT), wind energy, rubber products, motor repairing and agro-based industries. This city is also a major tourist destination within the country.
Due to the employment opportunities and infrastructure and amenities in this city, Nagercoil has become a popular residential location in Tamil Nadu. Continue reading to know more about the residential real estate investment options within the city.
Top Reasons to Invest in Nagercoil Residential Real Estate
Explore some of the most notable reasons for investing in residential real estate of Nagercoil:
Transportation and Connectivity
Nagercoil is well-connected to major cities of the country as well as to neighbouring suburban and rural areas by road and rail transportation.
There are various National Highways, State Highways and District Roads that serve as the options for smooth transport and communication. These roads connect it to cities like Thiruvananthapuram, Chennai, Kurumbanai, Manakudi and Colachel.
Nagercoil is further connected by railways to Chennai, Mangalore, Karaikudi and Chettikulam. The nearest railway station is Nagercoil Junction.
Rich Culture and Scenic Beauty
Lying at the southernmost tip of the Indian subcontinent, Nagercoil has a very rich culture.
Most of the population of these cities are Hindus, with the Christian population of the city coming second. There is also a substantial number of Muslims in this city.
This city celebrates various festivals with great pomp. Some of the major festivals celebrated here are Bhagawati Amman Temple festival, Onam, Christmas, St. Francis Xavier's Feast and Peer Mohammed Durgah.
It is also one of the notable tourist destinations in Tamil Nadu and is home to notable temples, churches, waterfalls, forts, wildlife sanctuary. The Vivekananda Rock Memorial is the most popular spot here.
Being a developed industrial city, Nagercoil has a lot of employment opportunities.
Apart from the plantation industry, some of the other major industries in the city are food processing, handloom weaving, Information and Technology (IT), BPO, logistics, cement manufacturing, textile manufacturing and healthcare industries. This attracts skilled individuals across the country and state.
Residential Real Estate Investment Opportunities in Nagercoil
Here are some of the best locations where you can buy a residential property:
Vadasery is one of the best residential locations to invest in Nagercoil. The Nagercoil main bus stand is in Vadasery. It has some of the best connectivity facilities to the rest of the city.
There are numerous schools as well as hospitals which cater to the population of this locality. Some of the best hospitals here are the Subham Speciality Hospital, JK Hospital, Catherine Hospital and Corporation Hospital.
Apart from the basic infrastructure, Vadasery also has some shopping malls and plazas, such as Rajas mall, Brilly Plaza, DDJ Centre and Pillars Gate Shopping Mall.
There are also numerous restaurants, from fine-dining restaurants to food joints like SGS International Restaurant, Seema Restaurant and Fast Food and Excellent Hot and Cool Bar.
Kottar is another popular residential locality in Nagercoil where you can buy your dream home. This area is well connected to the other parts of the city as well as to the nearby cities and towns.
Kottar also has some of the best schools and hospitals in Nagercoil. Some of the popular schools in this locality are Kottar Government School and St. Theresa Matriculation School. The best hospitals in this locality are Shanmuga Vathiyar Hospital and Thanu Hospital.
There are also numerous supermarkets and shopping malls in this locality as well as some top restaurants to dine out.
Things to Consider Before Investing in a Residential Property in Nagercoil
Consider these important factors before investing in a commercial property in Nagercoil:
Choose a property in a prominent locality which is well-connected to other parts of the city. It will make it easy to commute from your home to your workplace or to other essential locations in the city.
Furthermore, also choose a location which has the basic infrastructural facilities for a comfortable living experience. This includes having schools and hospitals nearby, marketplaces and malls, bus stops, railway junctions and others.
In accordance with the Real Estate Regulatory Authority Act, 2016, every state has a statutory body which regulates the real estate market. The main responsibility of this body is to maintain transparency and accountability in the real estate sector and to prevent property-related fraudulent activities.
So, before selecting a residential property in Nagercoil, do not forget to visit the Tamil Nadu RERA website to check the authenticity of the property and the credibility of its builder.
Stamp Duty in Nagercoil
Given in the table below are the stamp duty rates for residential property in Nagercoil:
| | |
| --- | --- |
| Gender | Stamp Duty |
| Male | 7% |
| Female | 7% |
| Joint | 7% |
Registration Charges in Nagercoil
The registration charges for residential property in Nagercoil are given in the table below:
| | |
| --- | --- |
| Gender | Registration Charges |
| Male | 4% |
| Female | 4% |
| Joint | 4% |
Nagercoil Real Estate Sector: What's the Forecast?
With the rapid developmental progress of Nagercoil, it is increasingly attracting people across Tamil Nadu and neighbouring areas for the employment opportunities that it is offering. Due to the increase in population, several residential real estate projects are coming up in Nagercoil.
The State and Central Government have initiated several infrastructural development projects in Nagercoil and Kanyakumari, allocating funds for their completion.
The Kanyakumari railway station is to be redeveloped with a cost of ₹49.36 crore. The road infrastructure of Nagercoil and Kanyakumari is also being developed. The NH-66 is aimed at improving the connectivity of this city within the state.
Thus, with the increasing development of the city and more employment opportunities, the residential real estate of Nagercoil is set to witness rapid growth.
Residential Real Estate vs Other Asset Classes
Here is a comparison between residential real estate and other popular asset classes in terms of the advantages and disadvantages associated with investing in them:
Residential Real Estate vs Commercial Real Estate
Commercial real estate is more profitable than residential real estate due to the higher rent of commercial properties. However, it is easier to find tenants for residential property. Furthermore, with residential real estate you can enjoy tax deduction too which commercial properties do not have.
Residential Real Estate vs Gold
Residential real estate can get you higher profits than gold. However, gold has higher liquidity than residential properties. You can choose residential real estate for long-term investment and enjoy higher returns.
Residential Real Estate vs Stocks and Mutual Funds
Stocks can get you higher profits than residential properties. However, due to the volatility of stocks and mutual funds, it is a very risky investment. In comparison, residential properties are a less risky investment option and can generate steady income.
Residential Real Estate vs Bonds
Both residential real estate and bonds can get you stable profits. However, bonds have lower risk than residential properties. Moreover, bonds also have higher liquidity.
Given in the table below is a comparison between the different asset classes based on liquidity, risk, volatility, return potential and ticket size:
| | | | | | |
| --- | --- | --- | --- | --- | --- |
| Parameters | Commercial Real Estate | Stocks & Mutual Funds | Gold | Residential Real Estate | Bonds |
| Returns | High | High | Moderate | Moderate | Moderate |
| Liquidity | Low | High | High | Low | Moderate |
| Risk | Low | High | Low | Low | Moderate |
| Volatility | Low | High | Low | Low | Low |
| Ticket Size | High | Varies | Low | High | Varies |
If you are interested in investing in bonds then register on our website and invest in the top-rated bonds in the market at no additional cost or hidden charges.
Steps to Invest in Residential Real Estate in Nagercoil
Here are the steps to invest in residential real estate in Nagercoil:
Step 1: Fix your budget.
Step 2: Search online for the best localities which are witnessing rapid development.
Step 3: Select a few properties and visit them to look into the infrastructure and amenities available in the locality.
Step 4: Choose a suitable property and prepare the ownership documents like the title deed, encumbrance certificate and possession letter.
Step 5: Complete the payment process and pay the required stamp duty and registration charges to become the legal owner of the property.
Final Word
Nagercoil is becoming one of the most sought-after locations for residential real estate in Tamil Nadu, with its peaceful ambience, scenic beauty and the infrastructure and employment opportunities that it offers.
However, before investing in a residential property, it is suggested that you consult a real estate agent to make a better and more informed choice while selecting a property.
Frequently Asked Questions
What is a sale deed?
A sale deed is a legal document through which the previous owner or the builder of a property transfers the ownership rights to the new buyer. After the seller draws the sale deed draft, you should visit the local sub-registrar office to register the property in your name.
What is the price of residential property in Nagercoil?
The prices of a residential property vary depending on which locality of Nagercoil you are aiming to buy your dream home. Starting from ₹1,500, per sq. foot, residential property in Nagercoil can go up to ₹7,000.
Why is registering a property necessary?
Registering a property is a crucial aspect of purchasing a property. By registering your property you become its legal owner. In case you do not register your property, then the previous owner or the builder of a property continues to have legal ownership rights over it.
What are some of the major tourist destinations in Nagercoil? 
Some of the most popular tourist destinations in Nagercoil are Vivekananda Rock Memorial, Kumari Amman Temple, Nagaraja Temple, Uadayagiri Fort, Rajas Picture Palace, Kanyakumari Wildlife Sanctuary, etc.