Guide for Monghyr Residential Real Estate Investment
10 min read • Updated 11 May 2023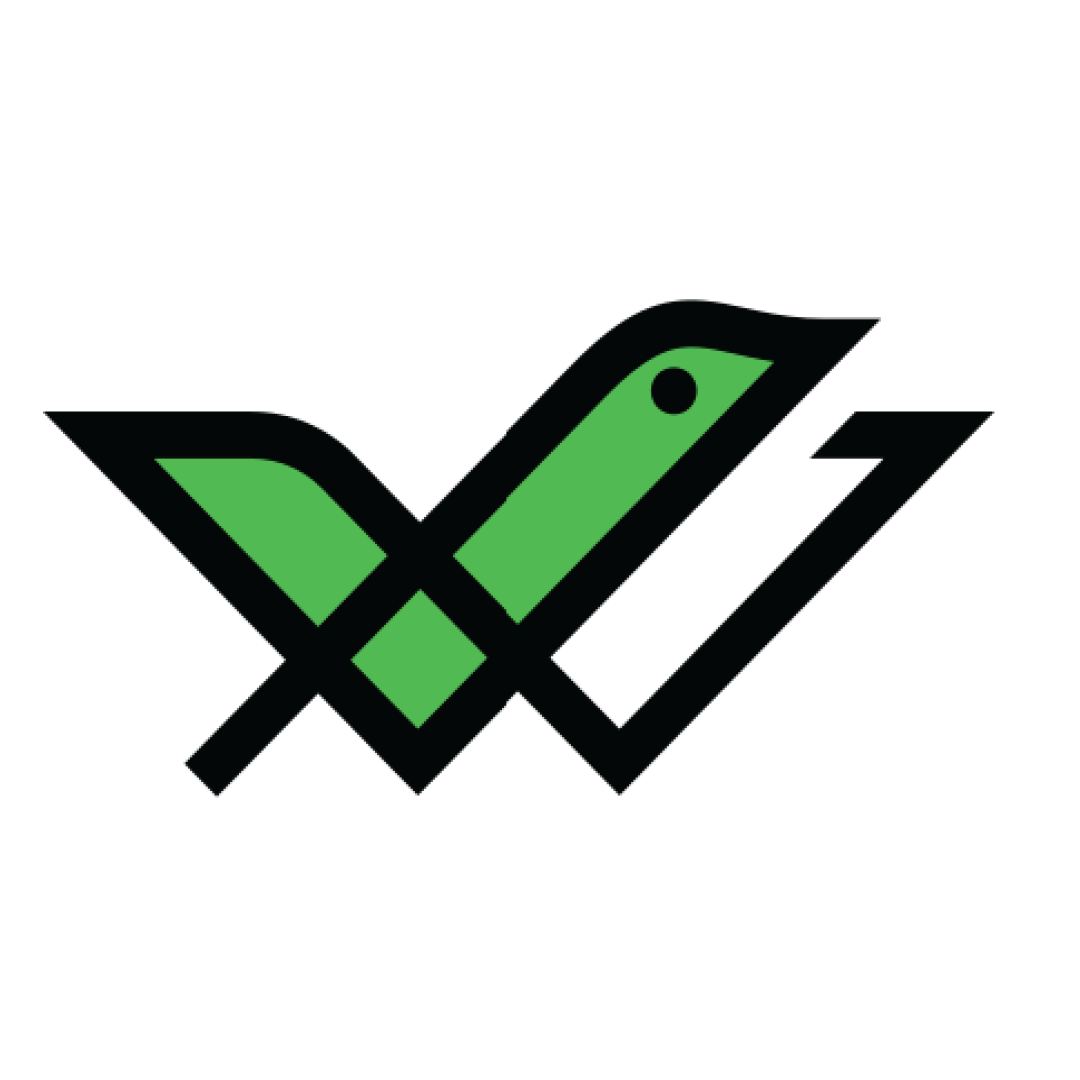 Monghyr, also known as Munger is a twin city in Bihar.The geographical location of the city, surrounded by River Ganger on three sides and the Kharagpur hills on the eastern side adds to the beauty of the place.
The city is considered to be a major cultural, political, educational and commercial hub in the state and of entire Eastern India. The economy of Monghyr is largely fuelled by agriculture and livestock. In addition, Monghyr is placed in the 5th position and 2nd position for cattle and buffalo hides respectively. Also, fish culture in Monghyr has excellent potential.
Furthermore, Monghyr holds historical significance and has a mythological connect. It used to be a major cultural centre as well. You will also find the largest and oldest railway workshop in Asia in this place.
To know all the particularities of residential real estate investment go through the sections mentioned below!
Top Reasons to Invest in Residential Real Estate in Monghyr
Following are the top reasons why you should invest in a residential real estate investment in Monghyr.
Monghyr houses many industries. The presence of ITC factory, ITC milk dairy, ordinance Gun factories and other industries in this region have boosted employment opportunities. Monghyr also houses the oldest tobacco manufacturing unit in India which was initially set up by the Britishers and was later undertaken by ITC limited.
In addition, Monnghyr holds multiple gun manufacturing units and other small-scale industries. Further, the BPOs in Monghyr also extends employment opportunities to professionals and graduates.
Robust Transportation Sector
Monghyr attracts investors also because of its excellent transportation sector. The city houses two railheads: Munger Railway Station and Jamalpur Junction which enables residents to travel to different major cities, including Mumbai, Yesvantpur Junction, New Delhi, Guwahati, Hyderabad, Agartala, Dhanbad and many other places.
Even the city is interlinked with various parts of India through state highways and National Highways. You can also conveniently opt for the regular bus service that is presented by BSRTC.
The availability of numerous educational institutes has made Monghyr a preferable residential real estate investment site. The development in educational infrastructure will enable students to settle here and widen the prospect of their careers. Some of the reputed educational institutes are Bihar School of Yoga, Government Engineering College, Munger, Indian Railway Institute of Mechanical and Electrical Engineering etc.
Growth in Economy and Employment Opportunities
People from different parts of Bihar consider Mpnghyr for employment. One of the significant sources of employment comes from the oldest railway workshop. Further, the economy of the place gets a boost from the trading centres that are present in this place. Monghyr also has the capability of housing MSME sectors which includes garments, metal fabrication, rice mills, mechanical workshops, agro products etc.
Residential Real Estate Investment Opportunities inMonghyr
Before making a residential real estate investment in Monghyr, know the best property site in the city.
Jamalpur is an ideal place for buying a residential property. You can have easy accessibility to all basic and civic amenities here. The place is one of the major educational hub, housing numerous colleges like the Indian Railway Institute of Mechanical and Electrical Engineering, Techno India NJR Institute of technology etc. and schools.The place is home to Jamalpur Locomotive Workshop which extends one of the highest employment opportunities.
Another famous property location in Monghyr is Munger fort. You will get to invest in properties with all new-age amenities that will give you a convenient lifestyle. The place has robust road and railway connectivity. All these components will help you get good property rental value.
Shastri Nagar is also a great place for residential real estate investment. It is a mixed-used locality that will bestow you with premium amenities and cater to your requirements. Shastri Nagar. There are two National highways: NH 33 and NH 122 that are reachable to Shastri Nagar. You can also have easy access to bus stops, supermarkets and recreational sites.
You will get numerous independent residential properties that come with all the necessary amenities, assuring you of an easy lifestyle.
Things to Consider Before Purchasing Residential Real Estate in Monghyr
Before investing in residential property in Monghyr, Bihar, you must consider the following parameters and make an apprised decision.
The implementation of RERA act has brought standardisation in real estate sectors, protecting developers, brokers and buyers' interests alike. As per the RERA rules and regulations, real estate developers or agents must provide all the details pertaining to a property on the official RERA website. In order to fetch necessary details and avoid future discrepancies, check whether the property is RERA registered.
Make sure to scrutinise property location before investing in a residential real estate. Settle for a property location that has established civic amenities like schools, police stations, hospitals, recreational sites, social infrastructure and many more. Property location has decisive role in determining property worth as well. Check the condition of the locality as well.
Developer's Authentication
It is equally important to ascertain the credibility of the real estate agent or developer.
To gain insight into developer's credibility, conduct online research. Go through customers' reviews and ratings. Also, look into the past and ongoing projects and analyse the developer's goodwill among the old clients. s
Stamp Duty in Monghyr
Refer to the table to get acquainted with the stamp duty charges in Monghyr, Bihar.
| | |
| --- | --- |
| Categories | Stamp Duty |
| Registered under a female | 5.7% |
| Registration under male | 6.3% |
| For other cases (male + female, female + female, male+ male) | 6% |
Registration Charges in Monghyr
Now let's look at the registration charges in Monghyr, Bihar.
| | |
| --- | --- |
| Categories | Registration Charges |
| Registration under woman | 2% |
| Registration under man | 2% |
| Others scenarios (male + female, female + female, male+ male) | 2% |
Monghyr Residential Real Estate Sector: What's the Forecast?
In the coming days, Monghyr is going to see the set-up of new industrial units which will boost employment opportunities and thereby attract more residential real estate investments.
To enhance the transportation sector and make commutation convenient, the Government has taken several initiatives; one of them being the implementation of a mega rail cum Road Bridge.
Another notable project is the construction of the Munger Ganga Bridge. Upon completion of the project, India will get the third largest rail cum Road Bridge which will link the city with other major cities like Bhegusarai, Khagaria and more.
The Munger Ganga Bridge has given a major boost to the North and South Bihar connectivity. The bridge connects Monghyr/ Munger to different districts of Northern Bihar. As stated by the Union Minister for Road Transport and Highways, the construction of the Munger-Ganga Bridge will reduce the distance between Munger and Khagaria by 100 km. It has also been anticipated that the construction of the bridge will also boost tourism, and growth of other industries which will boost employment.
In addition, the Munger water supply scheme will enable residents to get pure water. In the coming days, existing security arrangements will further be strengthened.
Residential Real Estate Vs Other Asset Classes
Get a well-rounded comparison between residential real estate and other asset classes in the following section.
Residential Real Estate vs Gold
Gold is ideal for both short and long-term investments and can be liquidated easily. However, the commodity is volatile in nature and has a high chance of getting stolen. Residential real estate, on the contrary, comes with minimal risk, proves effective in the long run and is considered to be a highly stable investment choice.
Residential Real Estate vs Commercial Real Estate
With commercial real estate investment, you can enjoy higher returns and rental yields. However, a commercial property can be difficult to offload owing to the less availability of buyers. On the other hand, with residential real estate, you can reap tax benefits. It is comparatively easy to find tenants for residential property.
Mutual funds and stocks are exposed to different companies' equity shares. Hence, the risk of such investment is riskier. You can end up losing a substantial amount of money. Residential real estate turns out to be a safe option where you don't have the risk of losing a lump sum amount of money. Also, you get to do rental income through residential real estate.
Residential Real Estate vs Bonds
Bonds and residential real estate investments are excellent investment strategies. As the face value of bonds remains static, you can stay assured of a predictable income. On the other hand, with residential real estate, you have the chance of earning comparatively higher returns as property value increases via appreciation.
If you wish to invest in bonds and earn a fixed return, explore our website and choose from top-rated bonds.
Follow the table to go through the comparison between different asset classes. (The comparison is made based on liquidity, volatility, risk, returns and ticket size)
| | | | | | |
| --- | --- | --- | --- | --- | --- |
| Parameters | Residential Real Estate | Stocks & Mutual Funds | Gold | Commercial Real Estate | Bonds |
| Returns | Moderate | High | Moderate | High | Moderate |
| Liquidity | Low | High | High | Low | Moderate |
| Risk | Low | High | Low | Low | Moderate |
| Volatility | Low | High | Low | Low | Low |
| Ticket Size | High | Varies | Low | High | Varies |
Steps to Invest in Residential Real Estate in Monghyr
Follow the steps mentioned below to get clarity on how to proceed with a residential real estate investment plan in Monghyr.
Step 1: Set a budget by analysing your finances.
Step 2: Shortlist the properties that cater to your budget and requirements.
Step 3: Now conduct in-depth online and on-site research to know every particularity of the shortlisted properties.
Step 4: To get an in-depth idea regarding the locality, market standard and future prospects of a property, get in touch with a real estate agent.
Step 5: Before finalising a property, ensure that the property is RERA registered, and that it caters to all necessary legal compliances and guidelines.
Step 6: Make sure that all the documents are in order.
Step 5: Initiate payment for stamp duty and registration charges to transfer property ownership under your name. Also, pay the service charges of brokers and lawyers.
Step 6: To secure the newly purchased residential property from damage, avail of an insurance plan.
Final Word
Monghyr has evolved to become a great site for materialising residential real estate investment plans. Not only does the place extend a conducive environment, but you will also have easy access to necessary amenities that will make your life easy. To avoid discrepancies and hindrances while investing in residential real estate, go through the above-mentioned sections.
Frequently Asked Questions
Which is the nearest airport to Monghyr?
Monghyr airport is the nearest airport in Monghyr, located at a distance of 5km. Jay Prakash Narayan Airport, Patna is the nearest domestic airport with commercial service, located at a distance of 180 km.
What is a RERA registration certificate?
After the completion of the RERA registration process, real estate agents or builders get a RERA certificate which carries all the details of a project. This certificate acts as a legal document evidencing that property or project is registered under RERA. Even a unique registration number is generated for each project if it is registered with the state RERA.
Is there any waterway in Munger?
Yes, national waterway number 1, also known as the Ganga-Bhagirathi-Hooghly river systempasses through Munger, Bihar. This national highway crosses West Bengal, Uttar Pradesh and Jharkhand as well. 
What is population in Monghyr, Bihar?
According to 2011 census, population in Monghyr stands at 213,303. Out of which female population is 100012 and male population is 113, 291. The current estimated population of the city is 293,000.