Minimum CIBIL Score for Home Loan (2023): How to Check?
6 min read • Updated 12 May 2023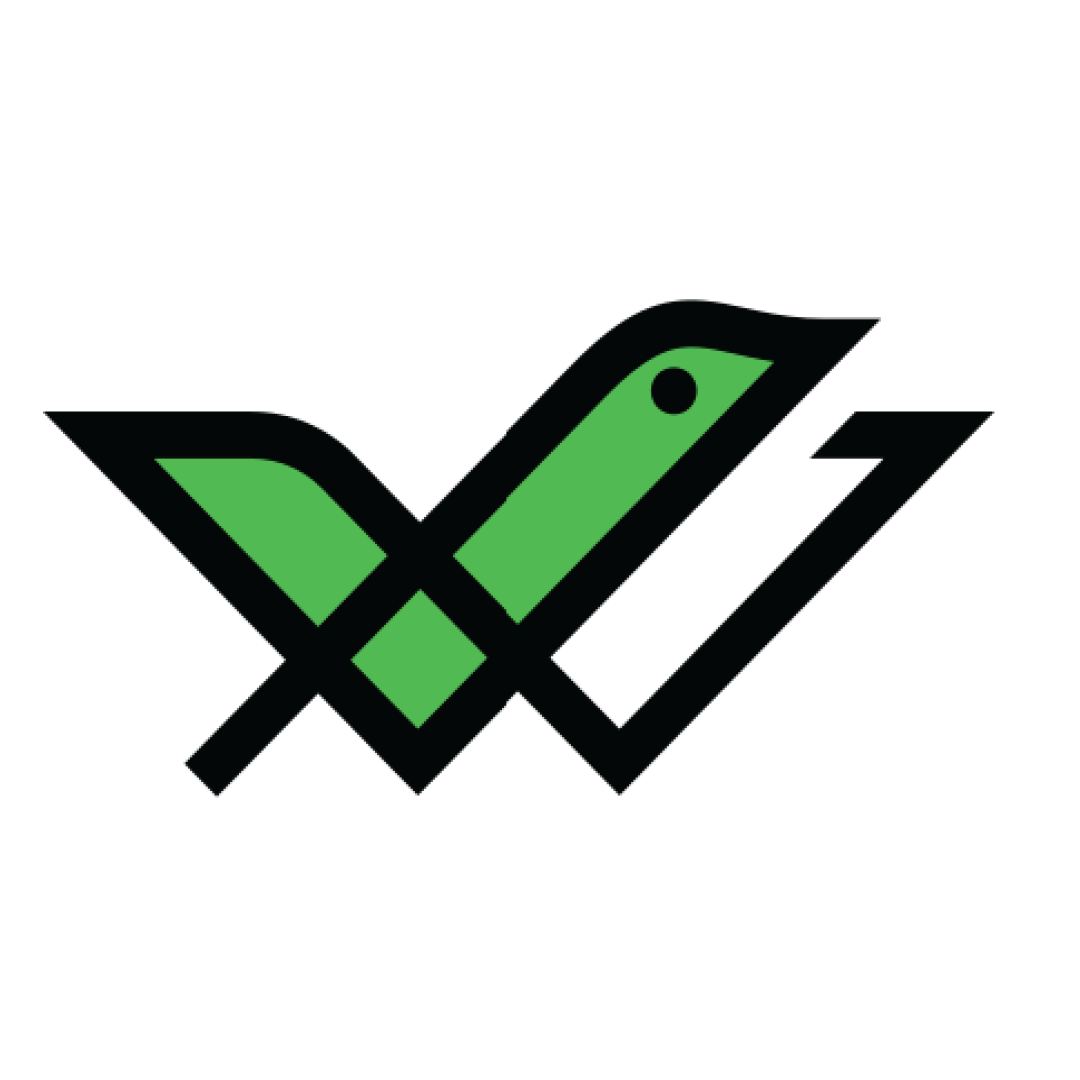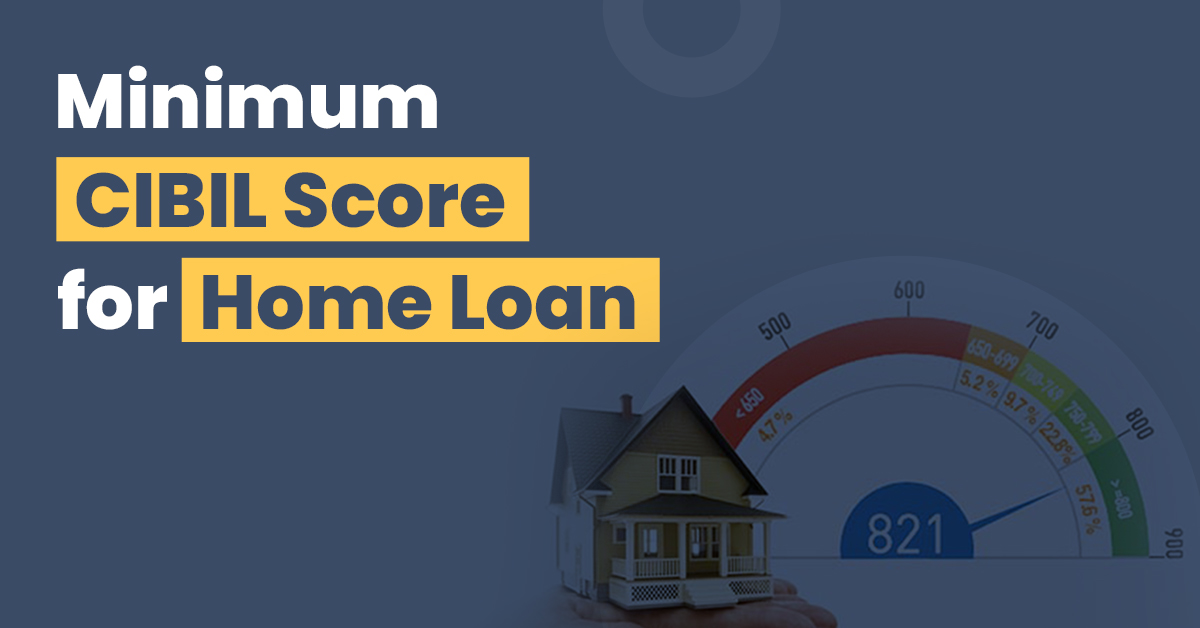 When buying or building a house, one of the most popular options is to take out a home loan from a bank or an NBFC. A home loan is a type of secured loan, which means that the borrower must provide collateral in the form of a mortgage on the property and hold on to the deed to secure the loan.
When approving such loans, lenders typically evaluate a person's credit score to determine their creditworthiness. This helps the lenders judge the ability of the borrower to repay the borrowed money on time. A good credit score will increase the chances of getting the loan approved and will also help you get one at better terms (lower interest rate and more flexible repayment tenure). Whereas a low credit score may lead to the loan application being rejected. So, when applying for a home loan, be prepared to hear about minimum CIBIL score requirements and lenders doing a CIBIL score check. Before understanding how to check the minimum CIBIL Score needed for a home loan, let's first understand what a CIBIL score is.
What's a CIBIL Score?
CIBIL score is a number that ranges between 300-900. It represents an individual's creditworthiness based on credit history, and it is based on the information in the credit report. A CIBIL score of 750 and above is considered good and increases the chances of getting a loan approved. In contrast, a score below 750 may lead to the loan application being rejected or approved with a higher interest rate. The CIBIL score is used by banks, NBFCs and other lenders to evaluate an individual's creditworthiness before approving a loan or a credit card application.
CIBIL Score for Home Loan
When applying for a home loan, lenders typically check your CIBIL Score to gauge your repayment capabilities. Here are a few pointers to know about CIBIL score for a home loan:
A CIBIL score of 750 or above is considered good for a home loan application and increases the chances of a loan getting approved.
Lenders typically prefer applicants with a high CIBIL score, which indicates your creditworthiness and ability to repay the loan.
As reflected in your CIBIL Score, a good credit history will make it easier to get a home loan approved at a lower interest rate.
Some lenders may have a minimum CIBIL score requirement for home loan applicants. They may reject applications from those who do not meet this requirement.
Lenders view a CIBIL score between 300 to 549 as poor and typically reject loan applications from individuals in this range. Scores between 550 to 649 are considered average. Your application may still get processed if you meet other eligibility criteria. But it could mean getting less favourable terms and conditions, such as higher interest rates.
What is the minimum CIBIL Score needed to avail of a home loan?
The minimum CIBIL Score required to get a home loan in India can vary among lenders. Some may require a score of 700, while others may accept a score as low as 650. However, having a score of 650-749 is considered 'good,' and a score of 750 or above is considered 'excellent' and increases the chances of getting a home loan approved with favourable terms and conditions.
How to Check Your CIBIL Score?
You can visit the TransUnion CIBIL website and check your credit report for free once every year. You can also subscribe to the service if you wish to check your CIBIL Score multiple times. Here's how you can check your CIBIL Score before applying for a home loan.
Visit CIBIL's official website.
Click on 'Get your CIBIL score' in the top right corner of the screen.
You can either choose a subscription plan to monitor your credit score regularly or navigate to www.cibil.com/freecibilscore
Click on 'Get your free CIBIL score.' You can avoid subscription plans if presented.
Enter your email address, mobile number, name, and PIN code.
Select ID type and ID number for identity proof.
Click the Accept and Continue button and create your account on CIBIL.
Fill out other personal information like your address, date of birth, Aadhaar number and PAN.
Next, you will get an OTP via email or phone for verification. Submit the correct OTP.
Verify your loan account and credit card details.
You can now check your CIBIL Score and credit report on the screen.
How to Improve Your Eligibility for Home Loans?
Here are a few tips you can count on to improve your credit score and improve your chances of getting a home loan at favourable terms.
Keep track of your credit score to ensure that it is good enough.
Regularly check your CIBIL report to spot and fix any errors.
Settle outstanding or defaulted payments as soon as possible.
Pay your credit card bills and EMIs on time.
Set up reminders or choose the auto-debit option through your net banking.
Avoid being a loan guarantor, as it can affect your credit score and make you liable for the debt.
Try not to use more than 30% of your credit limit.
Avoid applying for multiple new credit cards, loans, etc., in a short period.
Conclusion
Having a high CIBIL score shows your creditworthiness and proves your financial prowess. However, it is worth noting that a CIBIL score is not the only criterion but is right at the top. When evaluating a home loan application, lenders will also consider other criteria, such as income, employment, and property value. If you have a higher credit score, you should strive to maintain and improve it further. On the other hand, if it's below the benchmark, you should consider the tips above and work towards increasing the Score before applying for a home loan.
FAQs
What is the minimum CIBIL Score to get a home loan?
The minimum credit score in India for a home loan varies across lenders. However, as a general rule, a credit score of 700 and above is generally considered good by most lenders.
Can my CIBIL Score affect my eligibility to get a home loan?
Yes. Your CIBIL Score showcases your creditworthiness and gives lenders a fair idea about approving or rejecting your application. For instance, if the score is below 600, the lender may also choose to tweak the terms, such as approving a lower principal amount with a higher interest rate. Hence, having a good score is advisable.
Can I get a loan with a low CIBIL Score?
The answer is yes, but with a lot of difficulties. Banks or lenders will see your lower credit score and deem you a high-risk borrower. You may be charged a higher fee, asked for additional documents, a guarantor, etc., to sanction the loan amount.
Can I improve my CIBIL Score in a day?
No. The CIBIL score doesn't update the moment you make your payments. Typically, the credit bureaus update these scores every month.