Residential Real Estate Investment in Mangalore
11 min read • Updated 11 May 2023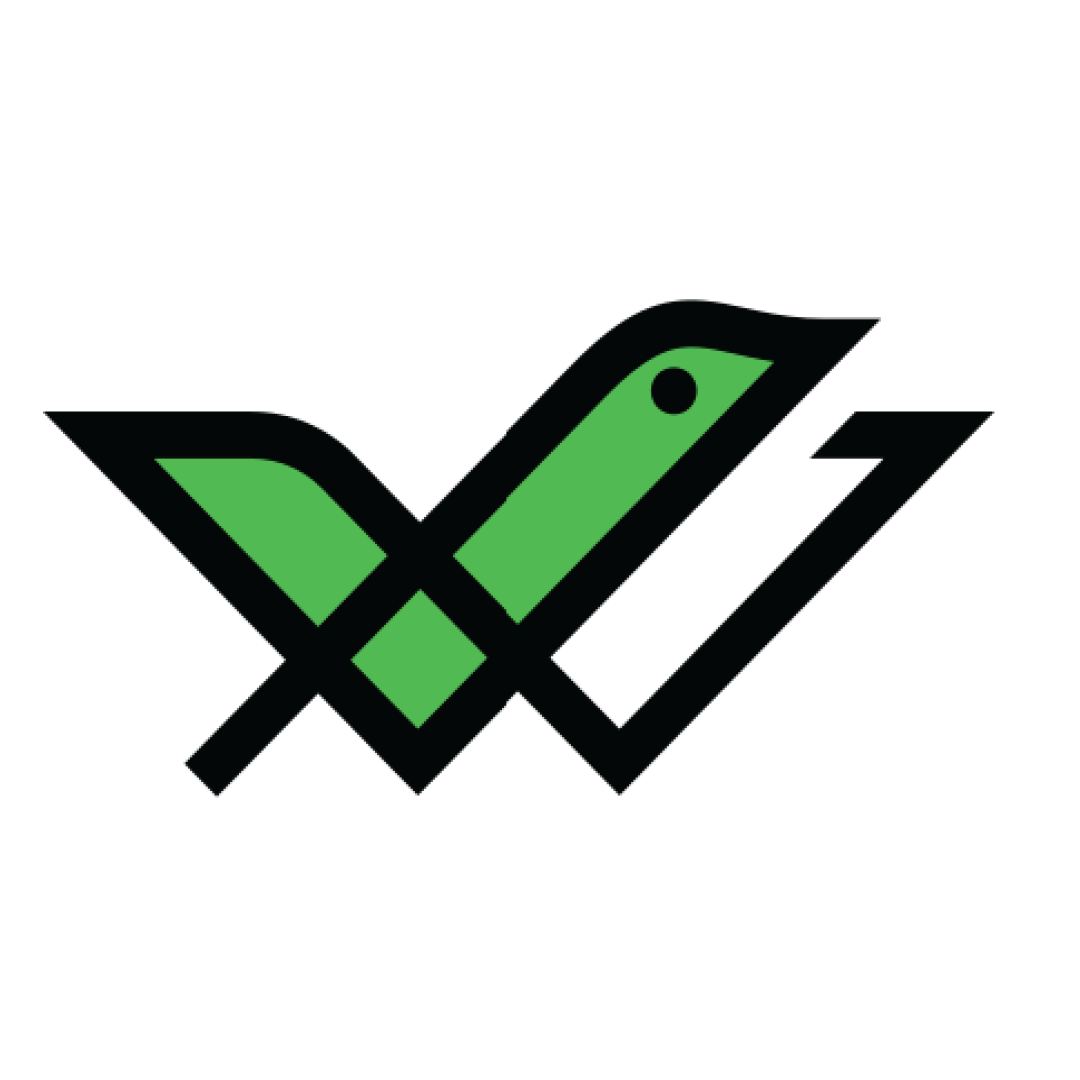 Mangalore is often compared to Dubai in terms of infrastructure development. It is currently one of the best cities to live in India. This is Karnataka's main port city with the Arabian Sea on one side and the Western Ghats on the other.
Mangalore is a major export and import hub of India and is responsible for over 70% of the export of coffee and cashew through its ports. It also has various industries like roof-tile manufacturing, fisheries, coffee production, etc. Recently, Mangalore has been experiencing a BPO and IT boom, resulting in massive growth in its real estate sector.
This city is home to multiple cultures from all around India and that reflects in its culture and food. Mangalore celebrates Easter, Eid, Ganesh Chaturthi, Diwali, Christmas, Pongal, and several other festivals from all parts of India.
It is a tourism-rich city and hence it has several areas to visit within a short distance. Beaches and temples are among the primary attraction here. Mangalore is also an educational and healthcare hub thus it gives access to its residents to quality education and healthcare facilities.
Almost more than 90% of the total population is literate in Mangalore. This city is an ideal location for residential real estate, keep reading to learn the reasons in detail.
Top Reasons to Invest in Mangalore Real Estate
Mangalore is one of the most developed cities in Southern India with the best infrastructure and urban facilities. Check out the list of reasons below to understand why you should invest in a residential property in Mangalore.
Mangalore is a city with multiple educational institutions and thus, students from all over India reside here. Popular institutions like Kasturba Medical College, Mangalore University, and several other schools and colleges are situated here.
Hence, there is a large demand for residential real estate in Mangalore among families looking for top-quality education for their children. In addition presence of an educational hub also ensures security measures by the authorities, which is an additional benefit for residents of this locality.
Mangalore is not just a modern city; it has the 2nd best quality transport network in the state. It is also the only city in Karnataka to have all 4 modes of transport. Along with air, water, and road transport system, Mangalore is also a major port, thus it has an active water route as well.
The Mangalore International Airport is 2nd largest and busiest airport in this state and it's a major economic driver as 1/5 of its traffic consists of international travellers. In addition, 5 national highways, NH-66, NH-75, NH-73, NH-169, and NH-275 pass through Mangalore which connects it to several major cities in India.
Mangalore also has 3 busy railway stations which offer rail connectivity via regular trains to several parts of India. Thus it is a very effective option to buy a residential property in Mangalore.
Mangalore is one of the 100 Smart Cities under the Government of India initiative. Under the smart cities mission, Mangalore aims to develop its entire infrastructure including roads, essential services, entertainment zones, water and sewage system, and more. Thus, it is one of the best places to live in Karnataka.
When you invest in a residential property, you buy an asset and a home at the same time. You can also earn passive income from rental earnings that will help you achieve your financial goals better. Mangalore is a major business hub and hence it has a high chance of offering you good passive income and a good standard of living.
Residential Real Estate Investment Opportunities in Mangalore
If you want to buy a residential property in Mangalore you should look into these places to get the best residential facilities and best infrastructure.
Kadri is a popular neighbourhood in Mangalore and a thriving residential hub. If you want to buy the best properties in Mangalore this is a perfect locality for you. It is often referred to as the 'Manhattan of Mangalore' with context to societies and high-rise buildings available here. This area also has multiple hospitals and educational institutions nearby. The average cost for properties in Kadri is approximately ₹4,900 per square foot.
This is another residential hub in Mangalore and has the most luxurious residential complex in the city. It is a highly developed area in Mangalore to live in. In addition, it also has a popular chain of malls in the area. Several good schools, colleges, and hospitals are located nearby. The average cost of residential properties in Bejai is around ₹5,950 per square foot.
Urwa is a residential locality and an educational hub in Mangalore with several residential complexes to choose from. In addition, several new projects are also coming up in this locality. It is well connected to the rest of the city through road transport and railway.
Multiple educational institutions like the Karavali College of Nursing and Ladyhill English Higher Primary School are present here. Urwa is also the location of the very popular Mariyamma Temple. The average cost of a property in this city is around ₹5,000 per square foot.
Things to Consider before Buying a Residential Property in Mangalore
When investing in a residential property you should carefully consider several factors that can affect your standard of living and the real estate value. Check the list of factors below to buy the best residential properties in Mangalore.
The safety and security offered by a residential locality directly affect the value of properties located there. Safe neighbourhoods have friendly communities, well-lit streets and an active and helpful police department. You should check if the residential property you are investing in offers proper security facilities.
Another important factor is the road and railway connectivity of a residential property with the rest of the city. If your property is located in a central location with a good road network it will offer you a better living experience compared to other options. You should also check the availability of public transportation around your property.
Infrastructure Availability
Residential properties with modern amenities and infrastructure access are in high demand as they offer a quality living experience. Thus, a residential property with modern infrastructure will get a better future value as an investment.
A reputed builder has good authority in the real estate market and hence properties built by them are in higher demand among investors. In addition, a reputed developer will use the best quality material for construction. Thus it assures your investment is worthwhile and you can have a safe living space.
Real Estate Regulatory Authority (RERA) is a state body formed under the Real Estate Regulatory Authority Act, of 2016. The RERA monitors all real estate trades and other activities in a state and safeguards the interests of the investors. All developers must register their properties and update them regularly on the RERA website.
Before investing in a residential property in Mangalore, ensure to check all its details on the official website of RERA Karnataka.
Stamp Duty in Mangalore
Stamp duty charges applicable for different property types in Mangalore are listed below.
| | |
| --- | --- |
| Category of Property | Stamp Duty Charges |
| For property value above ₹45 lakh | 5% |
| For property value between ₹21 lakh to ₹45 lakh | 3% |
| For property value less than ₹20 lakh | 2% |
Registration Charges in Mangalore
Registration charges applicable in Mangalore for different properties are given in the table below.
| | |
| --- | --- |
| Category of Property | Registration Charges |
| For property value above ₹45 lakh | 1% |
| For property value between ₹21 lakh to ₹45 lakh | 1% |
| For property value less than ₹20 lakh | 1% |
Mangalore Residential Real Estate Sector: What's the Forecast?
The IT sector in Mangalore has witnessed a massive boom with more than 15,000 people working in over 55 companies. It is among the fastest-growing cyber hub in Karnataka. Big companies like Infosys, Thomson Reuters and Cognizant have units in this city with several more companies acquiring spaces each year.
According to the US-based Alsbridge, Mangalore is among the top developing cities for BPOs. To capitalise on this market growth, the government has decided to set up three IT Parks in Mangalore. This includes the 2 million square feet IT SEZ and EPIP (Export Promotion Industrial Park), which are currently under construction.
As a result of this economic boom, more people are flocking to Mangalore in search of employment opportunities. In recent years, multiple malls, shopping complexes, and eateries are coming up. Thus, the real estate sector in this city is likely to grow rapidly in the coming years with an increase in demand.
Residential Real Estate vs Other Asset Classes
To grow your wealth through investments, you can put your money in several types of asset classes other than residential real estate. Based on your investment objectives you should choose which asset you want to invest in.
The following is a comparison of residential real estate against other asset classes:
Residential Real Estate vs Stocks & Mutual Funds
Stocks and mutual funds offer high returns compared to most asset classes including residential real estate. As these securities are influenced by market behaviour, they are very volatile. In contrast, residential real estate offers moderate returns at moderate risks to investors in the long term.
Residential Real Estate vs Bonds
Bonds are market securities that offer moderate returns at fixed interest rates to investors at moderate risks. It is a preferred option for temporarily keeping your funds invested. On the other hand, residential real estate offers moderate to high returns at moderate risks. However, the initial capital required for residential real estate is much higher compared to bonds.
Residential Real Estate vs Commercial Real estate
Residential real estate investments offer moderate returns at moderate risks compared to commercial real estate investments. Commercial real estate investments offer moderately high returns at moderate risks and have higher demand. However, it is riskier and offers fewer tax benefits.
Residential Real Estate vs Gold
Residential real estate investments offer better returns compared to gold-related investments. Gold assets offer moderate returns from the appreciation of the asset value and are considered low-risk investments. Residential real estate also offers the opportunity to earn passive income, unlike gold investments.
A point-to-point comparison between residential real estate and the other asset mentioned above based on returns, liquidity, risk, volatility, and ticket size is given in the table below.
| | | | | | |
| --- | --- | --- | --- | --- | --- |
| Parameters | Stocks & Mutual Funds | Bonds | Commercial Real Estate | Residential Real Estate | Gold |
| Returns | High | Moderate | High | Moderate | Moderate |
| Liquidity | High | Moderate | Low | Low | High |
| Risk | High | Moderate | Low | Low | Low |
| Volatility | High | Low | Low | Low | Low |
| Ticket Size | Varies | Varies | High | High | Low |
Steps to Invest in Residential Real Estate in Mangalore
The process to buy a residential property in Mangalore is listed below in a few simple steps.
Step 1: Before you start your investment process, fix a budget to narrow your search.
Step 2: Look for a good broker who can help you select the best properties in this city.
Step 3: Do your research and identify market trends and real estate pricing in Mangalore.
Step 4: Shortlist a few properties for your residential real estate investment.
Step 5: Visit the selected properties and verify the facilities available with your property. Select a residential property based on your research and your own preference.
Step 6: Before finalising your purchase, check the authenticity of the property from the official website of RERA of your state.
Step 7: Submit documents and complete all paper procedures.
Step 8: Make payments to the seller and also pay your broker's commission.
Step 9: Complete stamp duty payments and registration process.
Final Word
While buying a residential property you need to focus on components like connectivity, infrastructure, and security. This makes your quality of life in a residential area much better compared to other options.
Mangalore is a city with a tropical monsoon climate and all modes of transport including trains, planes, buses, and metros. It also has opportunities for employment in multiple industries like IT and export-import. If you intend to purchase real estate in this city, you should opt for it sooner rather than later.
Frequently Asked Questions
What are the best places to visit in Mangalore?
Mangalore is home to beautiful beaches, temples, mosques, and ports. This city also has a few waterfalls and offers an excellent view of the Western Ghats. Some popular places to see in Mangalore are KREC Beach, Mangaladevi Temple, Panambur Beach, and many more.
What is the crime rate in Mangalore?
Mangalore is one of the urban cities with the lowest crime rate of 26.11. It is considered a very safe city to live in.
What languages are spoken in Mangalore?
The official language in this city is Kannada; however, the variety or dialect here is different from other parts. People here also speak English, Urdu, and Hindi along with other Indian languages.
Is Mangalore a fishery hub?
Yes, Mangalore is a major fishery hub in India. This city initially started as a fishing town and it still has an active fishery industry.