Learn the Process of IPPB Mobile Number Change
7 min read • Published 13 November 2022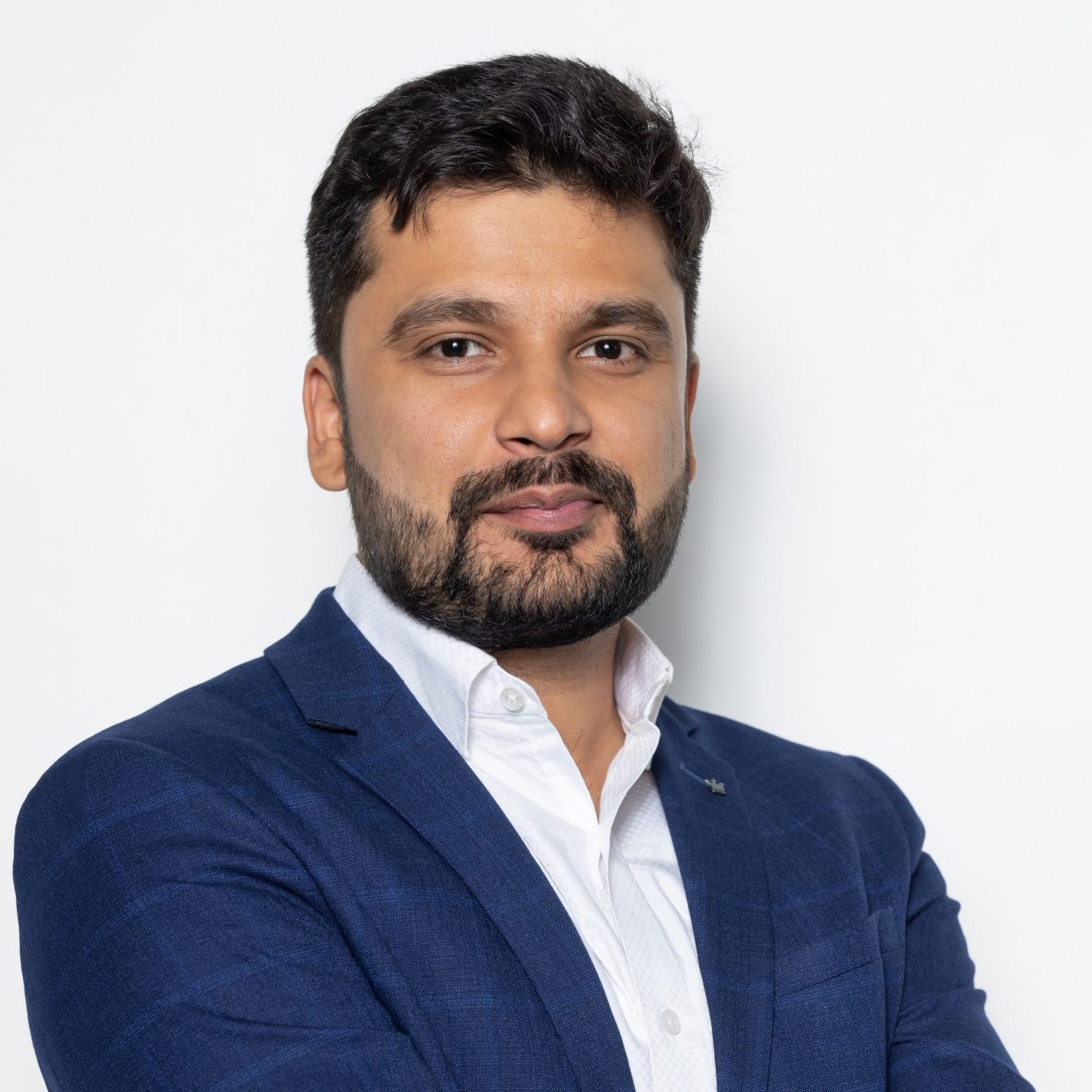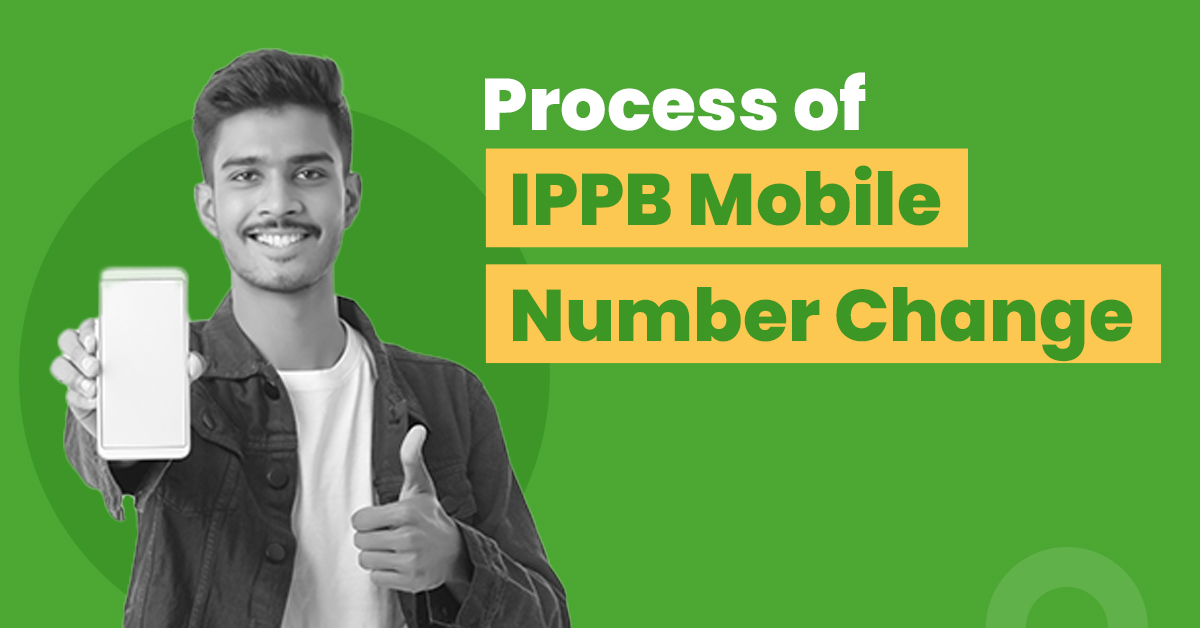 The Indian Post Payments Bank (IPPB) is a financial initiative launched by the government of India. This service was introduced to provide banking services to people more straightforwardly, at their convenience. With the onset of mobile and net banking in the banking industry, it has become paramount to be in tune with new technology.
Nowadays, you do not have to leave your house to avail of banking services, as net banking has made easy and comfortable banking possible. IPPB is one of many institutions that provide mobile banking services to people who live in remote locations and cannot visit the branch physically.
In the following blog, we will be learning about the process of changing the IPPB mobile number. This process has to be done by every IPPB account holder to avail of mobile banking services. So, let us find out the need for updating your IPPB mobile number and the online and offline process for the same.
Why Should you Update your Registered Mobile Number With India Post Payment Bank?
The need to update your mobile number for your IPPB account is paramount as it will enable you to avail the convenience of mobile banking from the comfort of your home. Mobile phones have incredible reach and accessibility amongst the common people of India, and mobile banking enables people to access facilities that ease their banking experience.
Looking further ahead, let us see some of the main reasons why you should update your registered mobile number with India Post Payments Bank:
With an updated registered mobile number, you will be able to receive SMS alerts on your mobile phone, which makes it easier for you to manage your account from remote locations.
In terms of the security of your money, mobile notifications provide prompt information regarding deposits and withdrawals from your account. You will receive OTP before confirming any payment from your bank account, which is an added layer of security. This is not possible if you have not updated your mobile number linked with the IPPB account.
If the bank has a new scheme in place or is planning to introduce one, mobile notifications and SMS alerts will inform you about the same in time. This way, you will be well-connected with the India Post Payments Bank in all situations.
How to change your Mobile Number Online?
You can change your IPPB mobile number through an online or offline process. Let us first look at the online method of changing IPPB bank mobile number through the following steps:
Go to the app store on your smartphone and download the IPPB app.
On the app's homepage, you will notice a tab titled 'Service Request.' Click on the tab.
Three options will appear on your mobile screen as soon as you click on the 'Service Request' tab. The three options would be account number, Aadhar number, and mobile number.
If you want to change or update your mobile number registered with the IPPB, select the option 'Mobile Number.'
After selecting, an empty field will appear with the indication 'Enter Mobile Number'. Here, you have to enter the existing mobile number that you had registered with the India Post Payments Bank at the time of opening a bank account. Enter the number and click on 'Search.'
The app will now search all the accounts linked with your existing mobile number and show them on the screen.
Select the bank account for which you want to change the mobile number.
Upon selecting the account number, the following window will be the one for authentication. The app will ask you to authenticate your account number and mobile number. It will give you three options to do so- Fingerprint, One Time Password (OTP), and Face Scan. Click on the 'One Time Password' option and confirm your selection.
The app will now send a six-digit OTP to your existing mobile number. Enter the OTP in the empty field on the app. Finally, click on 'Submit.'
Now, click on the tab titled 'Account Service' on your mobile screen among the other available selections.
The app will now display the various options from the 'Account Service' tab. Click on the 'Update Mobile Number & Email ID.'
In the new window, enter the new mobile number you wish to use as your registered number from now on. After entering, click on 'Update.'
Once again, the app will ask you to choose between a method of authentication and among the three options. Select the 'One Time Password' option this time as well and confirm.
Enter the OTP sent to your new updated mobile number into the field on the app and click on 'Submit.'
The app will ask for another method of authentication. Click on the 'Fingerprint' option this time and scan your fingerprint.
As soon as your fingerprint is scanned, you will receive a notification on your new mobile number authenticating your IPPB bank mobile number change.
How to update Mobile Number Offline?
For people who do not own a smartphone, the IPPB also has a facility to change their mobile number offline. Let us look at the process of the same below:
Locate the nearest India Post Payments Bank branch and visit the branch where you have an active account.
Ask for a 'KYC Details Change' form. Fill the form with accurate details regarding your account, personal information, etc.
Assemble all required documents for the KYC change process and attach them with the duly-signed form. Then, submit the form at the IPPB branch.
The bank will verify the form and the details provided by you and process it.
As soon as your number is updated, you will receive an SMS notification on your phone about the same. The bank will also send a confirmation email on your registered email ID regarding the change of your mobile number.
Conclusion
In conclusion, with the simple steps mentioned above, you can easily update or change your IPPB mobile number without any hassle. Be it online or offline, updating your mobile number to a new one has become more accessible due to efficient bank processing.
FAQs
I do not own a smartphone. Can I update my mobile number?
Even if you do not own a smartphone, you can still change your mobile number to link your bank account to mobile banking. You can visit the branch physically and update your registered mobile number.
Is it necessary to download the IPPB app to update my mobile number for mobile banking?
If you are a smartphone user and want to update your mobile number online, you must download the IPPB bank on your mobile phone. The IPPB app is available for both android and iOS operating systems.
What would happen if I did not update my mobile number with the IPPB?
If you do not update your mobile number linked with your bank account, you will not be able to receive SMS alerts and notifications regarding the deposits and withdrawals in your account. As a result, your account will also be vulnerable  to fraud and misrepresentations.
How safe is fingerprint authentication?
Fingerprints, a distinct feature for every person, are a safe and secure way to ensure that your account is not being accessed by anyone other than you.