Guide for Kurnool Commercial Real Estate Investment 
9 min read • Updated 11 May 2023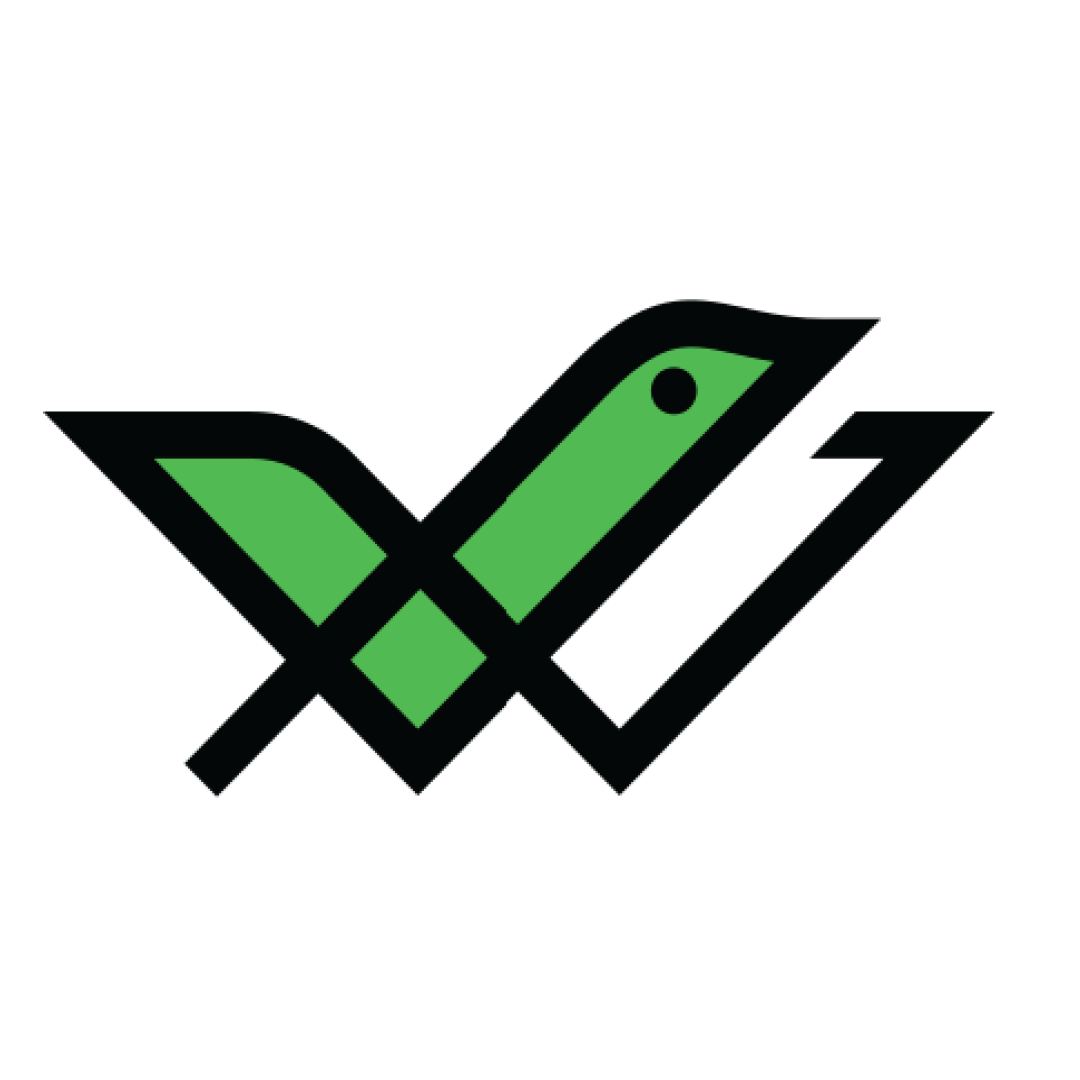 The city of Kurnool stands out as the 3rd most populated city in Andhra Pradesh state. Since the time of the Mughal Raj, it has continued to be a major trade centre. Currently, it is enriched with many tourist spots and is also a diverse cultural hub.
It covers around 6.41% of the whole state with an area of 17658 sq. km. There is Tungabhadra and Hampi Electric Power Stations from where the energy gets circulated. Apart from this the Srisailam Hydro-Electric power project and 7 hydro generators lie not far from the city. It is a 770 MW hydropower project situated beside the river of Krishna.
In terms of transportation, there is both inter and intra-national connection by rail, road and air. All these acts as a doorway to commercial real estate opportunities in Kurnool by reflecting on potential profits, especially from the agriculture sector. Read along to know more about why you should invest in commercial real estate at Kurnool.
Top Reasons to Invest in Kurnool Real Estate
Kurnool airport, Kurnool railway station and NH 44 highway are three of the major connecting lines. Two significant features of Kurnool are its booming agricultural sector and essential mining hub. Other reasons why you should opt for investing in Kurnool real estate are:
Better known as the 'Gateway of Rayalaseema', Kurnool is known for its many temples and masjids alike. The architectural beauty of these places attracts thousands of tourists every year other than the local people.
The southern outskirts of the city are ornamented with caves, forests and temples where Persian and Arabic inscriptions are the main feature. Opting for hotels, restaurants etc., can be a great start for real estate investors.
Bringing a Green Revolution through the booming agricultural facilities is the aim of the city. Residing on the banks of Tungabhadra it flourishes in black soil with a pH of 7.66 to 8.44.
Apart from this, it is known for its production in horticulture. The government has schemes like Rashtriya Krishi Vikas Yojana Scheme (RKVY), Mission for Integrated Development of Horticulture (MIDH) etc., intending to boost the horticulture facility of the city.
Real estate investors can invest in major fruits like guava, banana, pomegranate etc., since they have high value in the market.
There is no dearth of necessary minerals like limestone, yellow shale, white shale etc. These are used for cement manufacturing, brick making etc. Other than that there is also gold, and diamond mines nearby.
This shows that real estate investors will have no problem using the mineral hub significance of the place and investing in Kurnool.
Renting places can be a great investment option for real estate onlookers. Access to hospitals, colleges, schools, and entertainment hubs nearby posits a promising way for investment in Kurnool.
Investment Opportunities in Commercial Real Estate in Kurnool
These are some of the places where you can invest in commercial real estate.
Situated not far from the Kurnool railway station, this colony is surrounded by numerous schools, colleges, eateries and others. The nearest highway is NH 44. There is also the Kurnool water treatment plant, a water resource for irrigation facilities.
Investors can gain explicit exposure if they get real estate in this area. Property prices here start around ₹3 L.
It is famous for the temple Mallikarjuna Jyotirlingam where many pilgrims flood every year. Situated on the banks of river Krishna is the Srisailam dam, which is 512 meters long and functions as an effective power station.
There is a frequent connection with A.P.S.R.T.C. buses which travels from Bangalore, Chennai etc. Prices for commercial real estate in Srisailam range from ₹12.8 L to ₹80 L.
Things to Consider Before Investing in a Commercial Property in Kurnool
The following are the things to remember whenever you go to invest in commercial real estate.
Areas that have good connectivity with the rest of the places will enrich the popularity of your estate. It has the benefits of carrying out good returns and providing the best prices.
Kurnool has fluent connections by air, rail and road. The nearest airport is in Hyderabad, not more than 198.4 Km. By rail, many express and goods trains pass through the central junction of Kurnool. As for highways, there are a total of 3621.408 roads compiling state highways of both rural-urban, district roads and rural roads.
A place with better amenities will undoubtedly have the benefit of good demands. See if the locality has better water resources, recreational features, security services etc.
Many tourist spots in Kurnool have hotels, restaurants, movie centres, hospitals etc., among other general facilities.
It is crucial to see that the developer has legit experience in handling commercial real estate. Developers having more experience can guide you the proper way and their demand in the market is also high. Hence, whenever you're looking for commercial real estate make sure that you get the best advice from the developer.
Checking the RERA or Real Estate Regulatory Authority is necessary to see if the estate abides by the RERA guidelines. This is to make sure that you steer clear of fraudulent commercial estates.
As per its guidelines, all agents and owners should be registered under the official site of RERA.
Stamp Duty in Kurnool
The stamp duty charges for real estate properties in Kurnool are listed in the table below
| | |
| --- | --- |
| Type of Fee | Stamp Duty Rates |
| Sale Deed | 5% |
| Partition | 3% |
| Gift | 2% |
| Release | 3% |
| Exchange | 5% |
Registration Charges in Kurnool
The table below contains the registration charges for real estate in Kurnool.
| | |
| --- | --- |
| Type of Fees | Registration Rates |
| Exchange | 0.5% |
| Gift | 0.5% |
| Partition | ₹ 1000 |
| Sale Deed | 1% |
| Release | 0.5% |
Kurnool Commercial Real Estate Sector- What's the Forecast?
Andhra Pradesh government is helping agricultural prospects flow in high vicinity by educating the farmers on the same. Till date, they have held a strong grip on irrigational projects and continue to modify them through micro irrigation.
The Greenko Company of Kurnool introduced the Integrated Renewal Energy Storage project in producing 5,230 MW. It aims to gain a storage capacity of 50 GWh and 100 GWh by 2025 and 2027 respectively.
Commercial real estate in Kurnool will get a boost from its agricultural sector, educational facilities and tourist hotspots. Other upcoming projects will raise the bar for estate values in the coming future.
Commercial Real Estate vs Other Asset Classes
Various asset classes carry different potentials to influence your investment portfolio. Find below a comprehensive list of those assets.
Commercial Real Estate vs Gold
There is always a scope for earning passive income through the commercial real estate which gold doesn't have. The returns for commercial real estate are generally high with moderate risk- factors whereas gold has a low-risk factor and it also offers lower returns.
Commercial Real Estate vs Stocks & Mutual Funds
Stocks and mutual funds are volatile and fluctuate as per market behaviour. It has the benefit of moderately high returns but the risk factors remain high as well. Compared to that commercial real estate has moderate risk factors and high returns. However, there is better diversification in the portfolio when it comes to stocks, which is not so in the case of commercial real estate.
Commercial Real Estate vs Bonds
Both bonds and commercial real estate bear the ability of passive income but commercial estates have high credit risks and higher returns compared to bonds. Whereas bonds have fixed interest instruments with moderate returns and credit risks in comparison to commercial real estate. Top-rated bonds will fetch you better investment options. You can also check out the list of best-rated bonds from our website.
Commercial Real Estate vs Residential Real Estate
The demand for commercial real estate is more in the market compared to residential real estate as the number of people looking for office setup is higher. Thus, it is easy to find tenants. However, compared to commercial real estate, residential real estate has moderate risks and moderate returns.
Refer to the list below for a comprise comparison of the above assets based on various factors.
| | | | | | |
| --- | --- | --- | --- | --- | --- |
| Parameters | Commercial Real Estate | Stocks & Mutual Funds | Residential Real Estate | Bonds | Gold |
| Liquidity | Low | High | Low | Moderate | High |
| Ticket Size | High | Varies | High | Varies | Low |
| Returns | High | High | Moderate | Moderate | Moderate |
| Risk | Low | High | Low | Moderate | Low |
| Volatility | Low | High | Low | Low | Low |
If you are interested in investing in high-performing bonds register on our site and get rid of any hidden charges.
Steps to Invest in Commercial Real Estate in Kurnool
To get good returns, follow the steps below for a better investment experience in Kurnool
Step 1: Finding an experienced broker is relevant so that problems don't stir up in future. The person will be able to help you with better estate options.
Step 2: Start by doing market research and see what aligns with the kind of commercial estate you're looking for.
Step 3: Discuss with the person and decide on a budget.
Step 4: Visit the places with your broker and chart out their pros and cons.
Step 5: Chalk out a list of enlisted places with the broker.
Step 6: Do thorough research on the place you'll choose and invest in it.
Step 7: Submit all the necessary documents and get the place verified from the website of HIRA (Housing Industry Regulatory Authority).
Step 8: Finish the necessary payments to get the place.
Step 9: Give the assigned commission to the broker.
Step 10: Complete paying charges like stamp duty, registration fees and the like.
Step 11: You can also get an insurance plan for better security and to cover any kind of possible damages.
Final Word
The tourist destinations and agriculture sector contribute majorly to the thriving economy of the city. The state government is introducing more projects for the development of the city and giving it a more progressive outlook. Now is a good time for commercial real estate investors to align with the developing tier-II city of Kurnool and engage in fruitful investment options.
Frequently Asked Questions
What are the three pillars of commercial real estate?  
Space, equity and debts are the three markets the commercial real estate is based on.
What is termed a good rental yield in commercial real estate property? 
If the gross rental yield of a property is around 6 to 10% then it is considered a good rental yield.
What type of commercial real estate is more profitable in Kurnool?
Properties that align with major factors in the locality will be more advantageous in this region. You can choose to open housing for students near colleges, hotels near railway stations, shops, restaurants near highways etc. among many other investment options.
How to get the highest ROI (Return on Investment) in commercial real estate?
An increase in tenant numbers will bring in the most ROI. Hence properties like apartment complexes, hostels etc., can bring in the highest returns.