Know Why Your Business Loan Application Got Rejected
7 min read • Updated 12 May 2023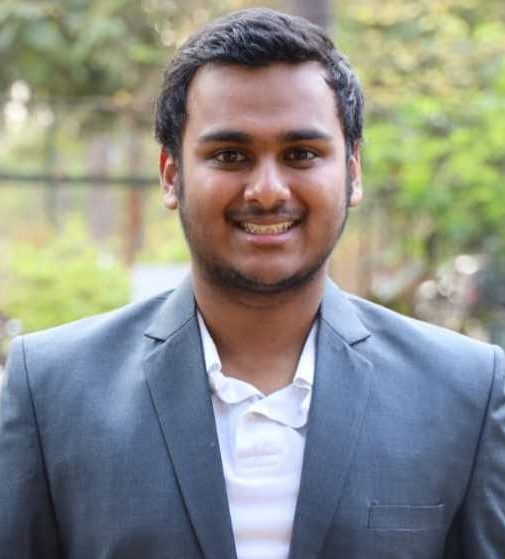 While applying for a business loan, there can be several reasons why your application may get rejected. Thus, if you are an entrepreneur or a person looking to expand his/her business operations, you need to know the major reasons why business loans do not get approval. Keep reading to know more.
9 Reasons Why Your Business Loan Application Might Get Rejected
Here are 9 major reasons why business loan applications might get rejected:
Low Credit Score
A low credit score is one of the main reasons why your business loan application might get rejected. It is a 3-digit number ranging from 300 to 900 that represents your credit history. This score is provided by credit bureaus in India such as CIBIL, Experian, CRIF, Equifax, etc. Loan providers look at this metric before issuing credit in order to determine your creditworthiness.
The minimum credit score required to get a business loan varies across different banks and financial institutions. If you have a low credit score, it may result in the rejection of your loan application.
That is why you should always check your credit score with reputed credit bureaus before filing your business loan application. In case you find that you have a low credit score, you must take the necessary steps to help it improve.
Not Having Enough Cash Flow
When you apply for a business loan, the loan provider will conduct a cash flow analysis. This is to determine whether you are capable of paying back the loan after covering the operational costs of your business. In case they notice an insufficient cash flow, poor revenue, or seasonal slump in operations, your loan application might get rejected.
So, before applying for credit, it is a good practice to check your business's cash flow. If it is not up to the mark, you can restore it by maintaining proper invoicing to keep a track of your expenses and cut down unnecessary costs. Moreover, you can also consider setting up an emergency fund.
Lack of Proper Documentation
This is one of the most common reasons behind the rejection of loan applications. Loan providers require the applicant to share all the KYC documents along with the ones related to the business's earnings. Most borrowers fail to provide all the documents that are required and end up getting their applications rejected.
So, if you are planning to apply for a business loan, it is advisable that you check all the documents necessary for the application process and keep them handy.
Business Lacking Experience
Another major reason why your business loan application might face rejection is because of the lack of experience. If you are new to the world of business, your company will not have enough credit history to serve as proof of its creditworthiness.
Loan providers generally prefer businesses with some years of experience as they consider them to be less risky. Therefore, if you are a new business owner, it is advisable that you file a business loan application after gaining a few years of experience. Alternatively, you can also look for a bank or financial institution that provides loans to early-stage businesses.
Lacking Proper Collateral
When opting for a secured business loan, you need to provide collateral. The value of the asset that you need to provide in this regard will depend on your capital requirement and the loan provider's policies.
Now, if you do not have assets to provide as collateral or the one you offer is of inadequate value, the loan provider may reject your application.
Please keep in mind that loan providers offer a certain percentage of the collateral value as the loan principal amount. This metric will vary across different lenders and thus, before filing your business loan application, you need to find out the Loan-to-Value ratio (LTV) of your preferred loan provider. Then, you can assess your capital requirements and decide what to offer as collateral in order to get your desired credit amount.
Heavy Debt Utilisation
Lenders generally avoid providing loans to businesses that are in heavy debt because having too much debt reduces a business's loan repayment capacity. Thus, if you have any pending loans or outstanding bills on your credit card, it is a good idea to pay them before applying for a business loan. Doing so will increase your creditworthiness and also your chances of loan approval.
Risky Business Venture
In case the loan provider thinks that you are embarking on a risky business venture, they may reject your application. For instance, if you want to start a transport service business when the fuel prices are rising, the lender will be less interested to provide you credit. You might also have a hard time getting your loan application approved if your business is operating in a declining industry.
Thus, before your application, you should assess the political scenario, macro, and micro economic factors, etc. to increase the chances of loan approval.
Lacking a Concrete Business Plan
If you are starting a new business, it is essential to chalk up a robust business plan before applying for a loan. This way, you can convince the lender of your business's profitability and secure your desired amount of credit.
Having Criminal History
In case there are legal cases against your business or individuals in your organisation who have criminal records, the loan provider can reject your application. In such situations, you should talk to the loan provider and explain under what circumstances the cases were filed. This will help keep matters transparent from your end.
Moreover, you must also consider removing individuals with criminal records from your organisation before filing the loan application.
Final Word
The rejection of your business loan application does not mean that you cannot secure funds to start or grow your enterprise. There are several alternate ways by which you can fulfil your capital requirements. If you learn the factors for your loan rejection, you can try to improve on those aspects. Doing so will improve your chances of business loan approval in future.
FAQs
What are the basic requirements for getting a business loan?
To get a business loan, the basic requirements can vary across lenders. However, the general criteria are that the applicant must be an Indian, have a business of at least 3 years, have a credit score of 685 or more and must be between 24 to 70 years of age. 
How do banks generally approve business loan applications?
Banks generally check business revenue, credit score, cash flow, household income, unpaid debt and the loan principal amount before approving any business loan application.
What documents are necessary to get a business loan?
The documents required for getting a business loan vary across lenders. Usually, you need to submit documents that work as identity proof, address proof, bank statements for the last 6 months, the latest ITR and other mandatory documents.
How long does it take for business loan approval?
It usually takes 15 to 45 days to get approval for a business loan. However, this time period may vary depending on the lender and type of loan.