Know the Features and Benefits of a Trading Account
6 min read • Updated 16 January 2023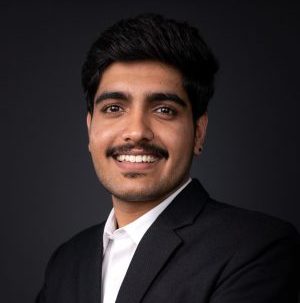 Before online trading started, stockbrokers were responsible for buying and selling orders on behalf of their clients. With online trading services, investors can now buy and sell orders at their own will. However, it is compulsory to open a trading account in this regard.
All stockbrokers offer this facility on their platform. This account is linked with a bank account for the supply of liquid cash to facilitate these transactions. Individuals can have as many accounts as they want.
Let's understand the features and benefits of a trading account.
What is the Purpose of a Trading Account?
A trading account might be one of the essential prerequisites when considering stock market investments. Whether it is short-term trading, intraday trading, value investing, etc. this account is what you will need.
The primary purpose of a trading account is to help you invest in bonds, stocks, derivatives, etc., and make profits due to the fluctuation in prices.
If you are involved in short-term or day trading, it can last from a few minutes to several months. Though it can be highly risky, the returns are lucrative since you earn quite a considerable profit quickly.
While in the case of long-term trading, the process can last for several years. You do a lot of research and are quite convinced of earning good returns before choosing a stock. Though it might take a longer time to reap profits, the process is relatively safe.
Features of a Trading Account
Here are the features of a trading account that you can enjoy by opening a trading account:
A trading account permits you to trade on the go, from anywhere and at any time. It is possible to access your investments from a smartphone or a PC to monitor and manage them.
By using a trading account, you can access financial securities from any exchange registered under SEBI. This account creates a platform from which you can conduct all your trading activities from a single platform.
You get the opportunity to modify your investing experience whenever you need to with a trading account. Whether you wish to create some charts to understand how the market is fluctuating or customise your watch list of stocks to track them, you can do it all.
Nowadays, trading accounts offer access to investor-oriented and innovative smart tools for making informed investment decisions. These include daily price forecasts, strategy builders, expert guidelines, and advanced charts.
Your trading account offers detailed reports of all additional charges that are applicable in the investment process. This helps mitigate the risk of being overcharged by a bank or a Depository Participant and ensures utmost transparency while undertaking a transaction.
One of the most significant features of an online trading account is that it allows investors to complete trading without consuming a lot of time. A fund transfer takes a few hours with a trading account. Moreover, as soon as the funds are available, you can immediately buy and sell securities.
Benefits of a Trading Account
Trading accounts offer many benefits and advantages that make the share trading ecosystem more efficient and robust. Following are few such benefits of trading using an online trading account:
Personalised Trading Experience
Online trading accounts offer you complete authority to customise your experience as per your needs. You can modify your on-go orders and even set SMS and email alerts to get notified on everything.
Delivers Reliable Information
The key to investing in the equity market is taking the right decision at the right time. Online trading platforms have professionals with experience and knowledge who provide extensive research reports to all investors. These help you make the right decision, ultimately leading to higher chances of earning profits.
Investing in the stock market is old-school, and therefore you spend more in comparison to online trading. Investing via a broker ends in you spending more on commission which adds up to the expenses. You can negotiate your broker's fees using online trading when you trade in large volumes of stocks.
In the traditional method, investors may get stuck if they cannot contact the broker. However, online trading lets you trade whenever you wish. Instead of depending on a broker, investors can review all the options. Online trading ensures quicker trading due to instantaneous transactions.
Online trading lets you monitor all your trading activities in one place and at your own convenience. These platforms have great user interfaces that let you check how your stocks perform throughout the day. You can also install the app on your smartphone so that you can manage your trading account on the go.
You can access several exchanges in India where different securities and commodities are traded daily. These major leading exchanges of India are:
National Stock Exchange (NSE)
Bombay Stock Exchange (BSE)
Multi Commodity Exchange (MCX)
National Commodity and Derivatives Exchange (NCDEX)
Having a trading account gives you instant access to all these major exchanges and helps investors create instant wealth.
Helps Determine Profit or Loss
An online trading account helps you determine certain companies' profits and losses, which helps in measuring their profitability for a certain period.
An online trading platform gives you 24×7 access and assists in analysing stock performance. You can log in from any location to check on your investments. Moreover, you can get instant access with your mobile-based application and from internet browsers.
Final Word
Most of the stock brokers give a package deal which is a Demat cum trading account. As both are mandatory for you to start investing, it is better to open them together. Once you open a trading account, it will provide ease of investing and ensure that your investments are monitored and managed regularly to increase profitability.
Frequently Asked Question
How long can you keep cash in your trading account?
The Securities and Exchange Board of India (SEBI) mandates every stockbroker to settle the cash in their client's trading accounts once every quarter. So, if you do not place any order via your account for 30 days, the excess funds are transferred to your bank account.
What is gross profit in a trading account?
Gross profit in a trading account is the difference between the selling amount of all shares minus the cost of the share when initially bought. It is the procedure investors use while trading and investing in the stock market.
What documents do you need to start an online trading account?
The documents you will require while opening an online trading account are a photocopy of your Income Tax Return (ITR), a bank passbook not more than 3 months old, and Aadhaar Card / Voter Card/ Passport/ driving licence.
What is P&L in a trading account?
P&L stands for profit and loss. Every trading account provides reports and a summary of your trading activities. One such report is a P&L report that summarises the profit and loss you make through your trading account over a certain period.