Know all about tax reforms post budget announcement by the Finance Minister
8 min read • Published 27 February 2023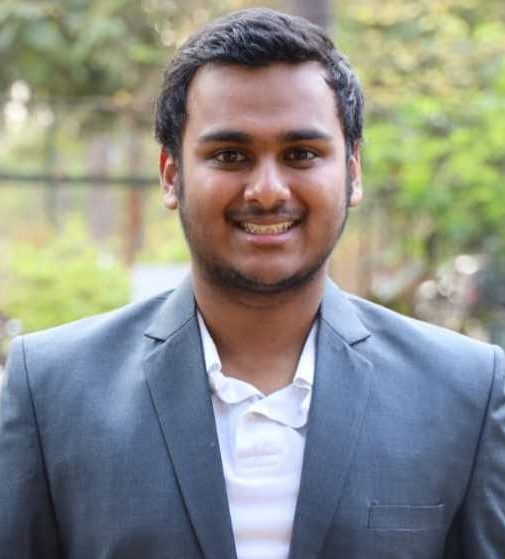 The Union Budget of India 2023 is the tenth budget of the Narendra Modi-led NDA government. This year, Finance Minister Nirmala Sitharaman has proposed several changes, like enhancement of tax exemptions on individual income slabs, an extended benefit on standard deduction, a reduction in the highest surcharge rate and so on.
The objective of the new budget is simplification and rationalisation of the tax process burden, promotion of MSMEs spirit including start-ups and lessening tax burden on individuals. If you are not yet aware of these tax reforms, keep reading.
Reforms in direct taxes in budget 2023
Introduction of new ITR form
In Budget 23-24, the Finance Minister has launched a more simplified 'Common Income Tax Return' form for the ease and assistance of taxpayers.
The newly announced tax regime will be considered as the default regime, although taxpayers will get the option to receive the exemptions of the earlier regime.
Increment in tax rebate limit
The tax rebate limit has been increased to ₹7 lakhs from ₹5 lakhs under the new tax regime. This will enable taxpayers to get exempted from paying taxes up to their income of ₹7 lakhs.
New income tax slabs for individuals
For taxpayers who wish to opt for the new tax regime, the tax slabs have been reformed as per Budget 2023-24. The new tax slabs for individual taxpayers are as follows:
| | |
| --- | --- |
| Total income | Rate (%) |
| Up to ₹3,00,000 | NIL |
| From ₹3,00,001 to ₹6,00,000 | 5% |
| From ₹6,00,001 to ₹9,00,000 | 10% |
| From ₹9,00,001 to ₹12,00,000 | 15% |
| From ₹12,00,001 to ₹15,00,000 | 20% |
| More than ₹15,00,000 | 30% |
Surcharge rates for individual/HUF/AOP/BOI/ Artificial juridical person
| | |
| --- | --- |
| Net taxable income limit | Surcharge rate on the amount of income tax |
| Lower than ₹50 lakh | NIL |
| Between ₹50 lakh and ₹1 crore | 10% |
| Between ₹1 crore and ₹2 crore | 15% |
| Between ₹ 2 crore and ₹5 crore | 25% |
| Above ₹5 crore | 25% |
The new tax regime has proposed to increase the standard deduction for salaried individuals to ₹50,000 and offer tax deduction on family pensions of up to ₹15,000.
Enhancement of presumptive taxation: MSMEs other professionals
Micro, small, and medium-sized enterprises (MSMEs) are the driver of a nation's economy that leverage the advantage of presumptive taxation like certain professionals. Thereby, it has been proposed to increase the limit of presumptive taxation to ₹3 crore for MSMEs and ₹75 lakh for professionals, provided their total cash receipt amount does not cross beyond 5% of turnover during the year.
Aid to cooperative sector
A series of proposals for the assistance of the cooperative sector under the new tax regime has been made by the Finance Minister. This include:
New co-operatives that initiate production before March 31, 2024 will be entitled to a 15% concessional tax and that will be applicable for all new manufacturing companies currently operating. Their cash withdrawal limit threshold is also increased to ₹3 crore with any TDS.
Members of the 'Primary Cooperative Agriculture and Rural Development Banks' (PCARDBs) and 'Primary Agricultural Co-operative Societies' (PACs) have been allowed an enhanced cash deposit or loan in cash limit of up to ₹2 lakh.
In the budget proposal, the sugar cooperatives have been allowed to claim payments that they have made to sugarcane farmers prior to the 2016-17 assessment year as expenses. As expected, this will provide them with a relief of approximately ₹10,000 crore.
The finance minister proposed numerous proposals to support start-ups to growth.
The incorporation date to be considered for start-ups has been extended from March 31, 2023, to March 31, 2024 for availing tax incentives.
It has also been proposed that eligible start-ups under section 80-IAC would be allowed to carry forward losses for ten years post the changes in shareholding. This was previously allowed for seven years.
Capping maximum deduction under section 54 & 54F
For bettering the target of tax concessions in the new budget regime, the finance minister has proposed to plug deductions from residential house investment capital gains under sections 54 and 54 F at the level of ₹10 crore.
No exemption for expensive insurance policies
The Finance Minister also proposed in the budget for limiting the income tax exemption from the earnings received from expensive insurance plans bought on and after April 01, 2023 for which the total premium is more than ₹5 lakh. This means income tax exemption will be applicable for policies for which aggregate premiums are a maximum of up to ₹5 lakh.
Reforms of indirect taxes in budget 2023
The indirect tax proposals in Budget 2023 declared by the Union Finance and Corporate Affairs Minister Smt. Nirmala Sitharaman aimed at simplification of tax structure and betterment of tax administration:
The normal customs duties, surcharges and cesses on objects such as bicycles, toys, and automobiles have been marginally modified.
The total number of customs duty rates on goods has been reduced to 13% from 21%, apart from agriculture and textiles.
In order to avoid tax cascading on compressed natural gas (CNG), the excise duty on GST-paid compressed natural gas has been waived.
The exemption of customs duty on the import of machinery and several capital goods used for manufacturing batteries for electrical vehicles (EVs) has been extended till March 31, 2024.
Basic customs duty on various parts of cells in a TV panel has been reduced to 2.5%.
Customs duty present in heat coils used for manufacturing electric kitchen chimneys has been reduced to 15% from 20%.
Denatured ethyl alcohol applied in chemical industries is now duty-free.
The various components of automobiles are proposed to be exempted from customs duty while being imported for certification and testing.
The finance minister has proposed some changes to basic customs duty for facilitating the production of electrical kitchen chimneys. The customs duty on electric kitchen chimneys has been increased to 15% from 7.5%.
Customs duty present on acid-grade fluorspar has been reduced to 2.5% from 5%.
Basic customs duty imposed on crude glycerine utilised for making epichlorohydrin is reduced from 7.5% to 2.5%, as per the declaration.
The import duties on silver articles, bars, and jewellery have been increased in order to match gold and platinum.
Basic rate of customs duty on compounded rubber has been increased to 25% from 10% or ₹30 per kg, whichever is lower.
The National Calamity Contingent Duty (NCCD) on several cigarettes has been raised by 16%.
Customs duty on seeds utilised for the production of diamonds in laboratories has been cut.
Exemption on basic customs duty of raw materials utilised for making CRGO steel, nickel cathode, ferrous scrap, etc., would be maintained.
Customs Legislative Amendments
Here are the noteworthy customs legislative amendments announced in the Union Budget 2023-24:
The Customs Act of 1962 should be amended in order to specify the time span of nine months from the day of filing the application for the Settlement Commission to issue the final order.
Amending Customs Tariff Act in order to specify the aim and scope of provisions related to countervailing duty (CVD), anti-dumping duty (ADD) as well as safeguard measures.
Amendment of CGST Act
The budget for 2023 proposed amending the CGST Act in the following ways:
Increase the minimum tax amount limit to launch a GST prosecution from ₹1 crore to ₹2 crore.
Reduce compounding 10 25-100% from 50-150% of tax amount.
Legalise some CGST offences or responsibilities, like obstructing any officer from carrying out their duties, intentionally damaging evidence or failing to provide information.
Reduce the time taxpayers have to file returns and statements to 3 years from the due date.
Enable composition taxpayers and unregistered vendors to sell goods inside the boundaries of the same state via E-Commerce Operators (ECOs).
Final Words
Having a crystal-clear idea about the tax reforms announced recently will help you plan your investments and finances.
Besides increasing the government's revenue, taxes are regarded as instruments for managing and regulating finances and social projects with the objective of influencing consumption, distribution and production.
Frequently Asked Questions
Will the 80C limit change in FY 2023-24?
According to the current budget update, there will be no increase in the threshold of Section 80C of Income Tax Act, 1961.
Is the new tax regime more advantageous than the old one?
The primary difference between the new and the old tax regime is that the tax rates are lower in the former; however, taxpayers who choose the new regime have to forego certain exemptions and deductions. Hence, you should opt between the two regimes after assessing your investments and taxable income.
Did the Union Budget 2022 achieve its goals?
As per the ruling government, in spite of the COVID-19 pandemic alongside the Russia-Ukraine war consequences, the government was able to fulfil most of its goals and is preparing itself for the financial year 2023-24.
What is the primary aim of the Union Budget 2023-24?
The key aim of Budget 2023-24 is to facilitate the development of manufacturing, infrastructure and export sectors as well as the betterment of the economy amidst global slowdown and inflation.