Guide for Kharagpur Commercial Real Estate Investment
9 min read • Published 20 October 2022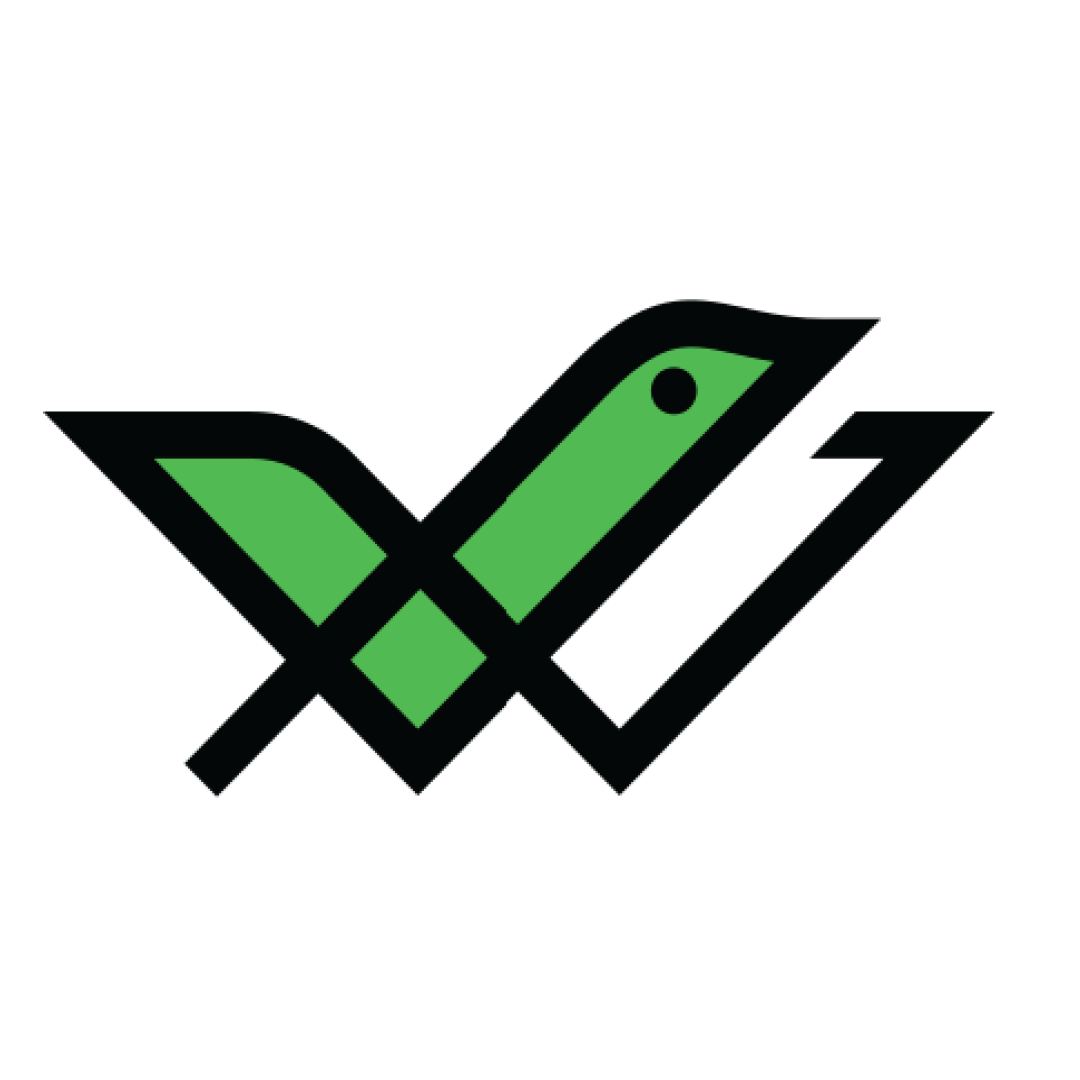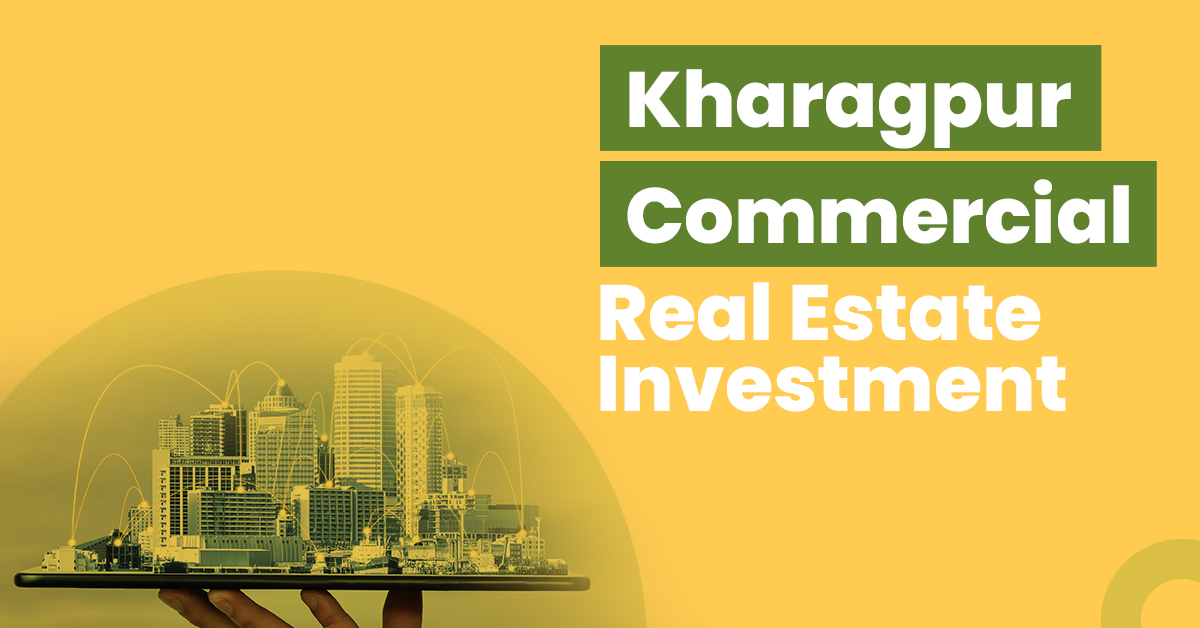 Kharagpur is a prime industrial city in West Bengal. It is the largest city in the Midnapore district of West Bengal. Furthermore, it is a vital and one of the busiest railway junctions in the state.
Furthermore, Kharagpur holds one of the largest industrial set up in West Bengal owing to its location. Industries for brands like Godrej, Kharagpur Metal, Siemens, Tata, Wellman Wacoma, BRG Group, etc., are scattered within the city. As the State Government plans to invest ₹600 crore for new industrial parks, there are chances of more large-scale investments in this city in the coming days.
Read till the end to learn about the benefits of investing in commercial properties in Kharagpur.
Top Reasons for Kharagpur Commercial Real Estate Investment
Here are some reasons for you to invest in commercial real estate in Kharagpur:
Location and Accessibility
Kharagpur lies 120 km west of Kolkata and is easily accessible from the capital city by road and railway. Furthermore, this city is near the National Highway – 6 that connects Kolkata to Mumbai. It makes commuting from Kharagpur to other Indian states like Odisha, Bihar, and Maharashtra smooth.
Restaurants and hotels are in high demand near the highway to cater to travellers. On the outskirts, Kharagpur has many old and new industries.
Emerging Industries
Besides being a significant rail city, Kharagpur is also a prominent industrial area in West Bengal. There are businesses like Godrej, Siemens, Tata Hitachi, RAMCO, Tata Metaliks, and Tata Bearing.
The Kharagpur Industrial Park houses several big and small industries. It holds 28 industrial units in total. With the growing popularity of Kharagpur in the industrial sector, you can earn high returns as rental gains from warehouses and workshops in this region.
Urban Lifestyle
Owing to this city's proximity to Kolkata, Kharagpur is pacing forward to become an urban agglomeration. Renowned for its multi-ethnic demography, this city is witnessing a growth of elite restaurants and shopping complexes. In addition, several restaurants and cafes are coming up every day to cater to the youth audiences here.
Commercial Real Estate Investment Opportunities in Kharagpur
Here are some prime locations to invest in commercial real estate in Kharagpur.
Gole Bazar
It is a commercial hub in Kharagpur located near Kharagpur Junction. As a shopping hub, this marketplace consists of big and small showrooms, roadside vendors and restaurants.
You can invest in commercial properties like shop spaces, restaurants and small godowns in Gole Bazar to fetch substantial rental gains. This area lies in the city centre and is always bustling with crowds. Prices of commercial spaces in Gole Bazar range from ₹3 lakh to ₹2 crore.
Midnapore
Midnapore is a neighbouring town of Kharagpur. It lies on the adjacent bank of River Kansai. Originally an agricultural town, Midnapore hosts several industries today.
Here, you can invest in commercial properties like retail stores, godowns, restaurant spaces and office spaces. The twin cities of Midnapore and Kharagpur are also witnessing high demand for spaces for coaching centres. Prices of commercial real estate in Midnapore range from ₹14 lakh to ₹17 crore.
Things to Consider before Investing in a Commercial Property in Kharagpur
Here are the specific points you should consider before investing in commercial properties in Kharagpur.
RERA verification
The Real Estate Regulatory Authority (RERA) is an administrative body formed under the Real Estate (Regulation and Development) Act of 2016 and is present in all states. This statutory body monitors transparency in the real estate industry.
However, in West Bengal, the State Government has taken a different approach to the Central-enacted RERA. Instead, it has introduced the West Bengal Housing Industry Regulatory Act (WBHIRA).
You can check for registration of commercial properties in Kharagpur on the official WBHIRA website.
Budget
Commercial properties are expensive investments. Therefore, before investing, you must be well aware of your budget. It will help you understand your risk appetite and plan for loans if necessary. Knowing your budget also assists in financial planning and preparation for crises.
Location and Connectivity
Location plays an essential role in determining a commercial property's worth. For instance, restaurants or office spaces within the city boundaries will fetch you high ROI.
While looking for commercial spaces to invest in, consider analysing the transportation facility from your location to other parts of the city. Good commutation facilities like smooth roads, frequent public transportation, and proximity to railway stations can help you earn substantial ROI.
Stamp Duty in Kharagpur
The stamp duty charges applicable in commercial real estate in Kharagpur are as follows.
| | |
| --- | --- |
| Categories | Stamp Duty |
| Properties worth less than ₹25 lakh | 4% |
| Properties worth value over ₹40 lakh | 5% |
Registration Charges in Kharagpur
Registration charges for commercial properties in Kharagpur are as follows.
| | |
| --- | --- |
| Categories | Registration Charges |
| Properties that value less than ₹25 lakh | 1% |
| Properties that value over ₹40 lakh | 1% |
Also Read: Guide for Secunderabad Commercial Real Estate Investment
Kharagpur's Commercial Real Estate Outlook
Due to its location near Kolkata, the prestigious IIT Kharagpur and excellent transport facilities, Kharagpur has witnessed rapid development in recent years. There are a lot of mature industries and businesses, and this city's demand for real estate continues to grow. Development projects that will benefit Kharagpur are also in the pipeline.
The West Bengal Government plans to make transportation easy between the two poles of West Bengal. Kharagpur-Siliguri Economic Corridor will serve this purpose. This highway will cost ₹5,671 crore to construct.
This corridor aims to make the transportation of people and goods more convenient. After its completion, Kharagpur will likely attract many more large businesses to invest here. Furthermore, besides manufacturing industries, authorities also plan to set up IT companies.
These factors highlight the upcoming investment opportunities in commercial real estate in Kharagpur. Moreover, as the city becomes more urban, it will open up the scope for high ROI from commercial property investments.
Also Read: Guide for Kanchipuram Commercial Real Estate Investment
Commercial Real Estate vs Other Asset Classes
Given below are the differences between commercial properties and other asset classes in terms of ROI, risks and other factors.
Commercial Real Estate vs Gold
Commercial real estate is suitable for long-term investments only. In contrast, gold is suitable for both long-term and short-term investments. Furthermore, gold has higher liquidity than commercial real estate because buying and selling gold is much easier. However, you can earn higher returns from commercial real estate than gold.
Commercial Real Estate vs Bonds
Like gold, bonds also carry high liquidity. As a result, both bonds and commercial properties are good sources of passive income. Moreover, bond returns are predictable and generally secure. But commercial real estate offers higher returns than bonds.
Commercial Real Estate vs Stocks and Equity Mutual Funds
Stocks and equity mutual funds have a volatile market. As a result, you can earn huge gains or face massive losses. Therefore, you need to thoroughly understand this marketplace before investing in them. However, commercial properties are comparatively low-risk investments and bring more stable returns.
Commercial Real Estate vs Residential Real Estate
Commercial properties are more expensive than residential ones. As a result, the former helps you gain more rental yields. However, soaring property prices make finding suitable tenants for commercial properties challenging. Also, commercial real estate carries a higher credit risk than residential real estate.
The table given below compares the above asset classes based on their liquidity, volatility, risks and ticket size.
| | | | | | |
| --- | --- | --- | --- | --- | --- |
| Parameters | Commercial Real Estate | Stocks and Equity Mutual Funds | Gold | Residential Real estate | Bonds |
| Returns | High | High | Moderate | Moderate | Moderate |
| Liquidity | Low | High | High | Low | Moderate |
| Risk | Low | High | Moderate | Low | Moderate |
| Volatility | Low | High | Moderate | Low | Low |
| Ticket Size | High | Varies | Varies | High | Varies |
Explore our homepage to invest in low-risk bonds and earn stable returns. Here, you can find top-rated bonds in the market to invest in.
Steps to Invest in Commercial Real Estate in Kharagpur
Step 1: Fix your budget for investing in commercial property.
Step 2: Conduct sufficient research on potential locations and sites that have the potential to develop in future.
Step 3: Shortlist a few sites that suit your budget.
Step 4: Conduct on-site research to analyse the ground situation closely.
Step 5: Purchase a commercial plot that aligns with your budget and investment goals.
Step 6: Check for official documents like title deed, property assessment extract, Encumbrance Certificate, etc.
Step 7: Complete the stamp duty and registration formalities to transfer the property in your name.
Step 8: You need to pay service fees to brokers or real estate consultants for availing their services.
Final Thoughts
As a rapidly developing city, Kharagpur opens up chances to earn high returns on investment in commercial real estate. However, like all other investments, investment in commercial properties also carries certain risks. Consider taking the help of a real estate expert and ensure to check the WBHIRA website to avoid falling victim to fraudulent activities.
Frequently Asked Questions (FAQs)
Is a title deed the same as a sales deed?
A sales deed acts as a legal agreement between the owner and buyer of the property. To ensure its validity, you must register it as a title deed. It will make it valid proof of your ownership. After registration, your sales deed will become a title deed.
What are the popular locations in Kharagpur to invest in Commercial Real Estate?
Inda, Gole Bazaar, Nimpura, Malancha and Midnapore are a few crucial locations in Kharagpur to invest in commercial properties.
Is investing in commercial real estate better than residential real estate in Kharagpur?
Both commercial and residential real estate investments come with their respective pros and cons. Commercial properties offer better returns than their residential counterparts. However, they carry high credit risks. In contrast, residential properties offer relatively stable returns with lower risk.
Which is the nearest airport to Kharagpur?
Netaji Subhash Chandra Bose International Airport in Kolkata is the nearest airport to Kharagpur.