Key Differences between the Primary Market and Secondary Market
6 min read • Updated 16 January 2023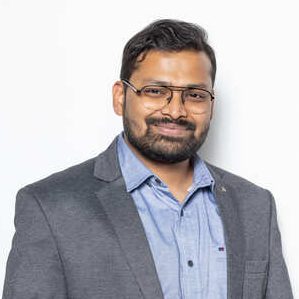 Capital market refers to the financial marketplaces where trading of various assets such as equities, bonds and other securities take place. This market is further divided into two types- One is the primary market, and the other one is the secondary market.
Suppose you own a privately held company and wish to raise funds for business expansion, repaying debts, or improving infrastructure. In that case, you can issue fresh shares in the primary market as an Initial Public Offering (IPO) and raise capital directly from investors by becoming a public company.
What Is Primary Market?
Primary markets are the source of new securities. Securities are created for the first time so that investors can purchase in a primary market. Companies float new bonds and stocks for the first time in this market. The companies do it to finance business improvement and expansions.
A company issues equity in a primary market for the first time as an Initial Public Offering (IPO), this helps a company raise funds from the capital market. As a result, the listing of these securities takes place on a stock exchange for trading. A private company has to convert into a public company when its shares are offered to the public via an IPO.
A strict set of regulations govern all issues in this market. To offer securities to investors, companies need to file statements with the Securities and Exchange Board of India (SEBI), India's capital market regulator. Various intermediaries like merchant bankers, underwriters and registrars ensure that all regulations are followed when issuing the IPO.
For the issuance of new mutual funds, an NFO (New Fund Offer) is opened on the primary markets. NFOs are usually open for a specified period when investors can opt-in at its offer price, usually set at ₹10. New bonds and ETFs (Exchange-Traded Funds) are also issued in primary markets.
Once investors purchase all securities put forth, the primary market closes, and secondary market trading starts taking place.
Also Read: How is IPO Priced or Valued?
What Is the Secondary Market?
The secondary market is a marketplace where investors trade shares among themselves. Securities that investors already own are bought and sold in secondary markets. For stocks, the secondary market involves stock exchanges, where investors can buy and sell shares without the involvement of the issuing company.
Once an IPO is done and the stock is listed, they are traded in the secondary market. This market involves trading both equity and debt instruments. Securities traded on the secondary markets include common shares, bonds, preferential shares, debentures, derivatives, etc.
Some entities which are functional in secondary markets are retail investors, brokers, and financial intermediaries like non-banking financial companies, banks, insurance companies and mutual funds. Regular investors can also actively trade various financial instruments on exchanges in the secondary markets.
Share valuation is done on the basis of its performance in this market. Income is generated by the sale of shares from one investor to another.
Also Read: Five Biggest Stock Market Myths – Debunked!
What Are the Differences between Primary Market and Secondary Market?
Here is a tabular representation of the differences between primary and secondary markets:
| | | |
| --- | --- | --- |
| Basis | Primary Market | Secondary Market |
| Known as | New Issue Market (NIM) | After Issue Market (AIM) |
| Meaning | Market in which securities are sold for the very first time | A market where there is a sale and purchase of already existing and available securities |
| Price | In a primary market, prices of securities are fixed by the management of the company that issues them. It remains a fixed value. | In the secondary market, prices are fixed by demand and supply in a stock exchange. Therefore, it tends to fluctuate. |
| Issuing | The securities are directly issued by companies in this market | Securities are transferred from one investor to the other. |
| Entry | Reason behind a company entering a primary market is to raise capital for operation. | Securities of only listed companies are bought and sold here by the existing investors. |
| Capital Formation | Primary market directly contributes directly to the capital of a company as there is a transfer of funds from surplus to deficit units. | This type of market indirectly contributes to the capital of a company as there is an exchange of funds between investors and traders only. |
| Beneficiary | Company | Investor |
| | | |
| Parties involved | Company and investors | Only investors |
Final Word
In the primary market, you can become an early investor in financial instruments like equity shares, bonds, debentures, preference shares, ETFs, etc. However, if you cannot subscribe to initial offers on the primary markets, the secondary market will offer the same products. Here, you can actively buy and sell things like stocks, government and corporate bonds, notes and bills for making profits.
Frequently Asked Questions
What are the types of primary market issues?
There are broadly five types of primary market issues, including public issues done via IPO or Initial Public Offerings. Next, there are private placements for bonds and stocks. Then comes preferential issues, which is the issuance of shares to a selected group.
There are also qualified institutional placements which can be subscribed by qualified institutional buyers like mutual funds, insurance companies or pension funds etc. and lastly, rights and bonus issues offer securities to existing investors at a predetermined price or free shares.
Is it possible to invest online in primary markets?
Yes, it is possible to invest in primary markets online. For this, you only require to open a trading or Demat account with a SEBI-registered broker who provides an online trading platform.
Who is eligible to invest in primary markets?
Indian citizens who are above the age of 18 can invest in primary markets on the condition that they have opened a trading and Demat account with a SEBI-registered broker. Minors below 18 years can also open a Demat account by submitting documents of their guardian.
What are the types of secondary markets?
Secondary markets are of two types, one is a stock exchange, and another one is over-the-counter markets. In India, the two primary stock exchanges are National Stock Exchange (NSE) and the Bombay Stock Exchange (BSE). In contrast, over-the-counter (OTC) markets are decentralised markets where investors trade among themselves.