Guide for Karol Bagh Residential Real Estate Investment
9 min read • Updated 11 May 2023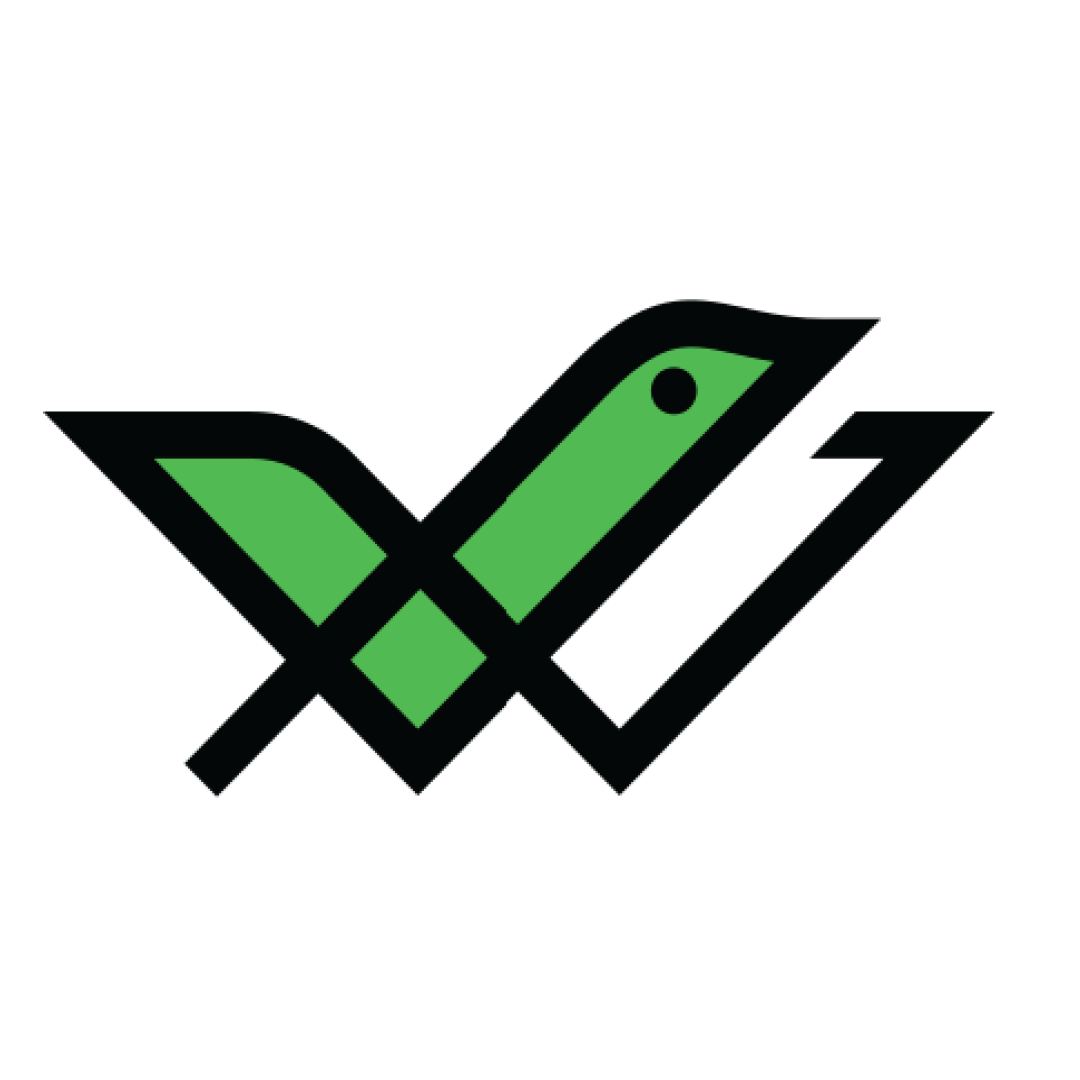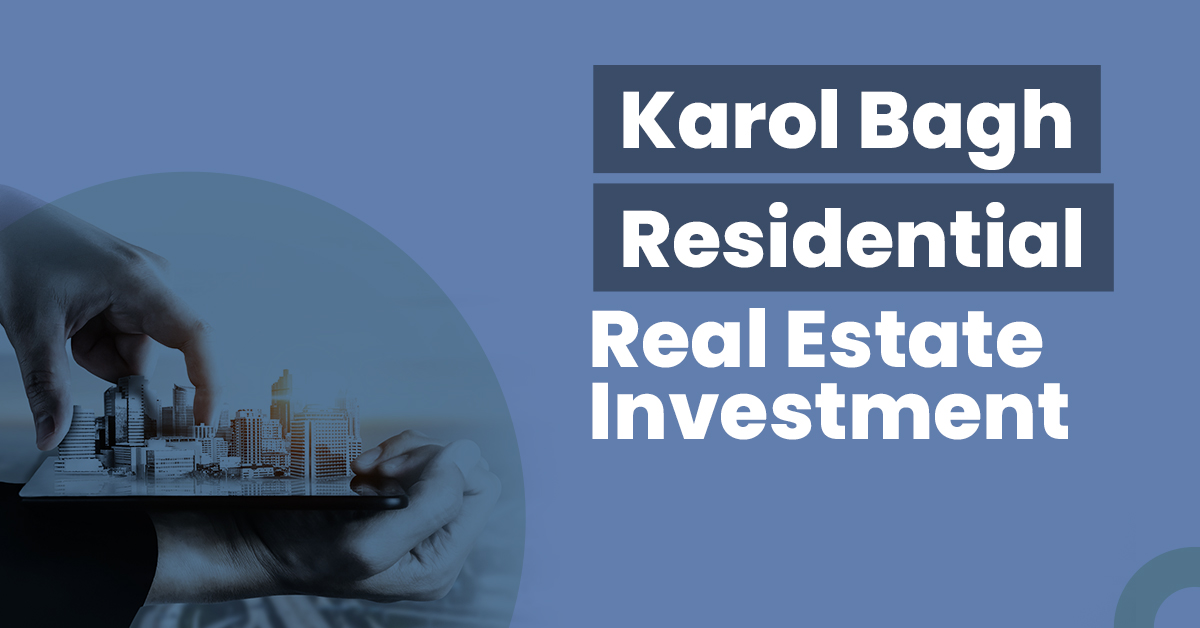 A neighbourhood in the Central District of Delhi, Karol Bagh has a mix of residential and commercial areas. It is home to one of the most popular market areas in Delhi and is known for its famous retail streets, like Gaffar Market and Ajmal Khan Road.
Additionally, the city has emerged as the go-to destination for various food joints like cafes and restaurants. With the ease of job opportunities, superior transportation system, modern lifestyle, and top civic ancillaries, Karol Bagh holds all alluring reasons for investors to invest in its residential real estate properties.
Let us check how investing in residential real estate in Karol Bagh might be profitable for you in detail.
Top Reasons to Invest in Residential Real Estate in Karol Bagh
Here are some of the prominent reasons why you should invest in residential real estate in Karol Bagh:
Karol Bagh is a growing residential area with multiple commercial and business opportunities like retail shops, malls, and wholesale markets. Due to its upmarket area with lots of high-end amenities like amusement parks, and software industries, the area attracted much attention especially among residential investors. Indeed it is an ideal place to invest in residential property.
Karol Bagh has several top educational institutions offering high-quality education. These include Tibia College, Ramjas Higher Secondary School, Modern Convent School, Sri Guru Nanak Dev Khalsa College, and many more. The city is also home to several coaching institutes that help students to prepare for government service exams like IAS.
Karol Bagh is well connected to neighbouring areas of the city through a railway station and airport terminal. The nearest New Delhi railway station is approximately 5.6 kilometres from this locality and International Indira Gandhi Airport is nearly 15 kilometres away from this locality.
Moreover, the Outer Ring Road and the Delhi Metro Blue Line connect Karol Bagh to the rest of the city. It is a crucial advantage of living in Karol Bagh as individuals can easily get quick access to its main spots or office hubs of Connaught Place (CP), Noida, and Gurgaon.
Residential Real Estate Investment Opportunities in Karol Bagh
The following are some of the best localities to settle in Karol Bagh.
The growing social and retail infrastructure like schools, colleges, hospitals and smooth transport connectivity is influencing many promoters and builders to construct luxury residential apartments and complexes here. The Karol Bagh metro station connects this region to nearby areas in Delhi. The average price of plot area starts from ₹1.22k per sq. ft.
Ajmal Khan Park is primarily famous for its political venue as numerous political rallies take place in this area. It is one of the prime residential areas in Karol Bagh. The two metro stations Jhandewalan metro station and Karol Bagh metro station connect it with other areas. Furthermore, there are various religious places and hospitals nearby. Some of the prominent hospitals in Ajmal Khan Park include Dr N.C Joshi Memorial Hospital and Tibbia Hospitals.
Mothers Care Play School, Mahatma Gandhi University, and Navjeevan Adarsh Public Senior Secondary School are the major educational institutions situated in this place.
Property prices in Ajmal Khan Park vary from ₹22.5 lakh to ₹7.24 crore, approximately.
Things to Consider Before Investing in a Residential Property in Karol Bagh
Here are some essential factors you should consider before investing in residential real estate in Karol Bagh.
Access to public transportation facilities like bus stops, railway stations and express highways to essential locations is crucial for any residential real estate. While selecting a property in Karol Bagh it is essential to check the property location. Furthermore, you should check the presence of gyms, shopping malls, schools, colleges, before investing.
Check Authenticity Through RERA
RERA or Real Estate Regulatory Authority was established to promote transparency in the real estate industry. This act helps to check the authenticity of a particular property and its builder and protects the homebuyers' interest.
To check the details and authenticity of builders of a specific site in Karol Bagh, you should log in to the official website of RERA of the Delhi government.
It is also one of the notable factors that you must consider before investing in residential real estate in Karol Bagh. Research if the residential plot has any incidents of disturbances or crime.
You must keep an eye on the status of the builder's past projects or current under-construction projects while investing in a residential property in Karol Bagh. Conduct in-depth research by referring to the builder's website to draw various insights about the builder's reputation.
Stamp Duty in Karol Bagh
It is imperative to know the varying stamp duty rates in Karol Bagh as it plays an integral part in the total payment.
| | |
| --- | --- |
| Category | Stamp Duty |
| Male | 6% |
| Female | 4% |
| Joint | 5% |
Registration Charges in Karol Bagh
You have to mandatorily pay a registration fee to register the residential property in your name:
| | |
| --- | --- |
| Category | Registration Charges |
| Male | 1% |
| Female | 1% |
| Joint | 1% |
Residential Real Estate Sector in Karol Bagh– What's the Forecast?
Karol Bagh is witnessing a healthy demand for residential accommodation due to its rapid infrastructural and employment growth. Improvement in the standard of living and beneficial initiatives taken by the Municipal Corporation of Delhi (MCD) are working as a catalysing factor for attracting more people to Karol Bagh.
A clean and green environment is a basic need of society today. The Municipal Corporation of Delhi (MCD) has taken initiative to conduct a clean-up drive in the Karol Bagh zone. Along with other government agencies, the civic has launched a 15-day intensive drive to clean and maintain the locality's major road. MCD has also launched incentive based programme aiming to make a 'Zero Waste Colony'.
Furthermore, the North Delhi Municipal Corporation is investing ₹27.14 crore to set up its own waste to art facility 'World Park Project' in Ajmal Khan Park in the Karol Bagh area. This specific World Park will feature 25 replicas of iconic monuments like The Great Sphinx at Giza (Egypt), The Sydney Opera House, The Great Wall of China, and many more. Additionally, the theme park will boost trade and commerce as well as can be a great spot for tourists to visit.
Surrounded by upcoming residential and commercial project Karol Bagh will soon transform into the epicentre of real estate in the Central district of Delhi.
Residential Real Estate Vs Other Asset Classes
Now let us draw a brief insight into residential real estate investments with that of other asset classes in terms of their returns, liquidity and risks.
Residential Real Estate Vs Gold
In comparison to gold, real estate enables investors to generate a passive monthly income. Gold has a lower minimum investment requirement and is more liquid than real estate. In contrast, as property values continue to rise, investing in real estate offers overall better returns. Additionally, you can earn regular rental income from residential properties. On the other hand, gold carries a higher level of volatility risk.
Residential Real Estate Vs Commercial Real Estate
In terms of appreciation and income commercial real estate tends to perform better. However, residential real estate can give you better tax benefits in comparison to commercial real estate.
Residential Real Estate Vs Mutual Funds & Stocks
The stock and mutual funds are volatile. The risk involved in this asset class is quite higher. On the other hand, investing in residential real estate offers stability. But the real estate market is a safer investment and can offer stable income as compared to stocks or mutual funds.
Residential Real Estate Vs Bond
Real estate offers higher returns in comparison to bonds. Bonds are relatively more stable and offer fixed returns. On the contrary real estate might bring higher returns if compared to bonds.
To benefit from secured and fixed returns explore the top-rated bonds on our homepage. You can register with us and start investing at zero hidden costs.
Below is the table showing the comparison between real estate and other asset classes on the basis of liquidity, returns, volatility, risk, and ticket size.
| | | | | | |
| --- | --- | --- | --- | --- | --- |
| Parameters | Residential Real Estate | Stocks & Mutual Funds | Gold | Commercial Real Estate | Bonds |
| Returns | Moderate | High | Moderate | High | Moderate |
| Liquidity | Low | High | High | Low | Moderate |
| Risk | Low | High | Low | Low | Moderate |
| Volatility | Low | High | Low | Low | Low |
| Ticket Size | High | Varies | Low | High | Varies |
Steps to Invest in Residential Real Estate Property in Karol Bagh
Here are the following guidelines mentioned in steps to offer a clear picture of how to invest in residential real estate plots in Karol Bagh efficiently.
Step 1: Analyse your financial capability and set up a budget for a better investment.
Step 2: As per your choice and budget shortlist the preferred properties.
Step 3: Conduct extensive research to understand all properties' crucial details. You can also connect with a real estate consultant to get a brief insight into the condition of the locality in which the plot is situated.
Step 4: After getting all the necessary information about the preferred property, you can finalise the residential plot. However, before buying the property, always check the RERA authentication of that property and check whether it meets all necessary guidelines.
Step 5: Complete the registration and stamp duty formalities to transfer the property in your name. Also if you have consulted with agents or real estate experts you need to pay fees to them.
Step 6: Lastly, consider purchasing an insurance policy to cover your newly purchased home.
Final Word
Karol Bagh is one of the most expensive areas to invest in Delhi. Its well-developed infrastructure, easy access to amenities and seamless connectivity is attracting numerous investors to invest in real estate there. Indeed, investing in residential real estate in Karol Bagh might be worth your money.
Frequently Asked Questions
What are the documents required for property registration in Karol Bagh?
On investing in residential real estate property you need to submit a construction completion certificate, Identify proofs, power of attorney, a photocopy of the municipal tax bill, NOC, and many more. 
What happens if a project is not registered under the RERA?
Under this scenario, the customer can file a complaint to the authority and concerned officer. Accordingly, the authority takes action. In adverse cases, they can sue the respective builder in consumer court for the delay in registering the project under this act.
What is the advantage of investing in residential properties in Delhi?
Due to the proximity to the metro connectivity, industry-friendly policies, advanced infrastructure, growing job opportunities and a lot more, Karol Bagh is one of the best places for residential real estate investment.  
What are the major hospitals in Karol Bagh?
Apollo Spectra Hospitals, Mohan Eye Institute, and Shree Jeewan Hospital are some of the top-rated hospitals in Karol Bagh.