Guide for Karnal Residential Real Estate Investment
10 min read • Published 21 January 2022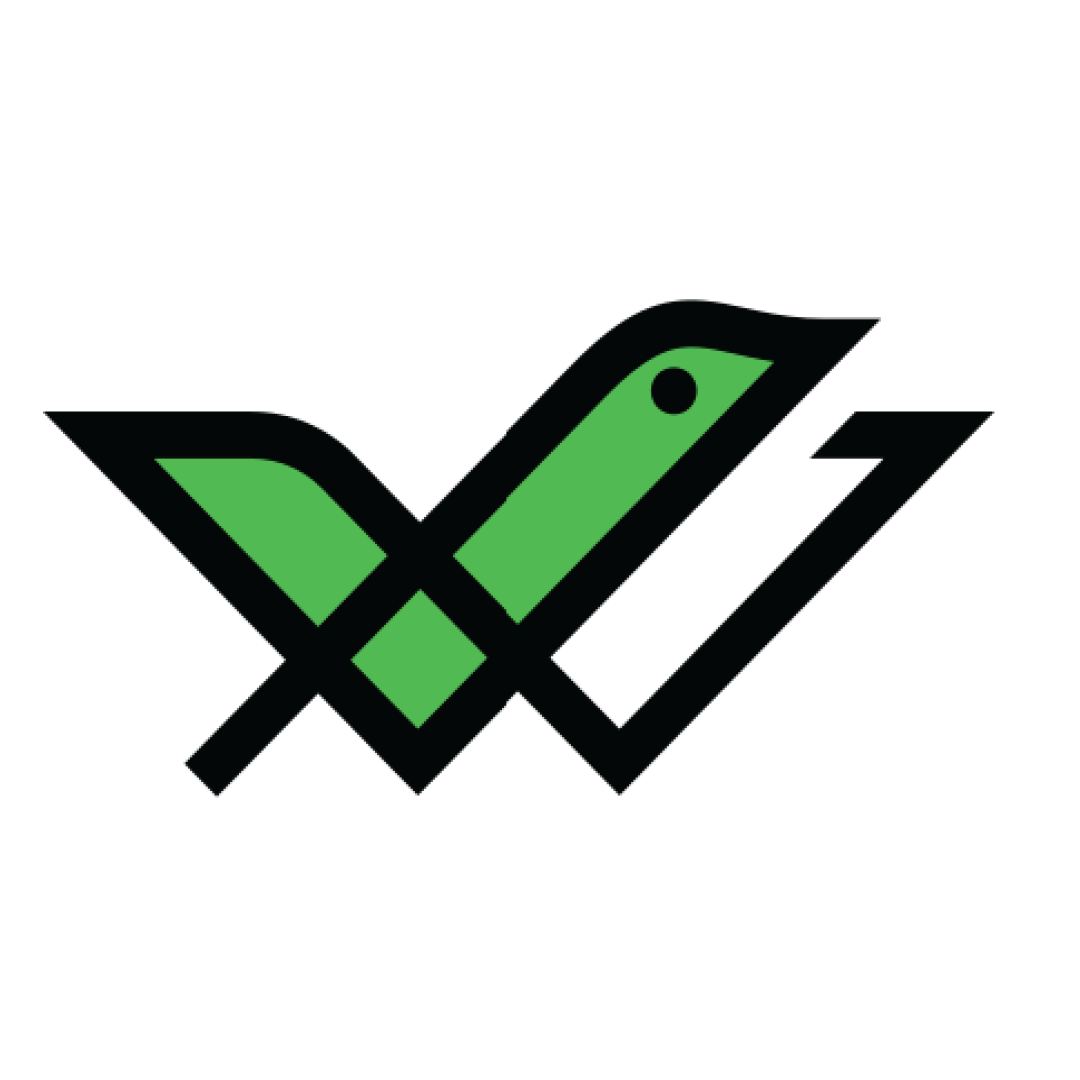 Karnal, also called the 'rice bowl of India', is located in Haryana. It houses North India's largest wholesale market of rice. Further, the place is marked as Haryana's growth corridor. Not only, the place is historically significant but also holds attributes of being a smart city.
Moreover, the city stands out for numerous other attributes and acclamations. Under Swachh Survekshan 2019 government survey, Karnal was positioned at 24th rank in the list of cleanest cities in India.
In addition, Karnal is a flourishing real estate destination owing to its rapid infrastructural growth and development. Further, the saturated and over-congested locales in Delhi have increased the residential real estate investment in Karnal.
To go through the ins and outs of residential real estate investment in Karnal, refer to the sections mentioned below!
Top Reasons to Invest in Karnal in Residential Real Estate
You must know the major attributes of Karnal before investing in a residential property.
One of the significant reasons why you must consider Karnal for making your residential real estate investment is the easy accessibility of educational institutes.The place houses around 16 top-notch government research institutes. Some of them are as follows Babu Moolchand Jain Industrial Training Institute, Karnal, ICAR-Central Soil Salinity Research Institute, National Dairy Research Institute, Karnal and more.
Another reason why investing in residential real estate in Karnal is ideal is that the place also stands out for manufacturing agricultural implements which further facilitates direct and indirect employment opportunities.The place houses the renowned liberty shoes, which has expanded employment opportunities.
Robust Road and Railway Connectivity
Karnal also stands out because of its robust road and railway connectivity. For instance, the NH1 highway that crosses the city enables residents to commute to Delhi and Chandigarh easily. Also, the city is a major gateway to Himachal Pradesh and Punjab. The construction of the Panipat-Jalandhar National Highway has also improved connectivity.
The footbridge inauguration on NH 44 is another instance of the government's continuous effort to develop Karnal's overall infrastructure.
Modernisation and Futuristic Development
Karnal is to be declared a smart city, expanding its growth both in the industrial and educational sectors. The state government has declared many projects which will brighten the city's prospects, making it ideal for living. Under the smart city mission, around 65% of projects are completed.
Residential Real Estate Investment Opportunities in Karnal
Here are the property sites in Karnal, where you can invest in residential real estate sector.
It is a favourable district in which you can go ahead with the real estate investment. Besides an excellent neighbourhood, the district is endowed with robust transportation services and several civil and basic amenities which make the life of residents convenient.
The price range of 39% of properties for sale which are located in this area is between ₹ 60 lakh – ₹ 80 lakh. In addition, the price quote of around 28% of houses meant for sale ranges between ₹ 20 lakh to ₹ 40 lakh.
Sector 40, Karnal, without a doubt is an ideal site for residential real estate investment. You can find excellent residential properties and enjoy a blend of luxury and affordability and have copious amenities alongside. You can have easy access to educational institutes, shopping centres, and entertainment venues here. You can enjoy contemporary conveniences by investing in any residential property here.
Approximately 33% of the residential property price ranges which are up for sale range between ₹ 60 lakh to ₹ 80 lakh. Further, you will 50% of overall constructed properties are marked as residential plots.
If you want to maximise your investment, Sector 5, Karnal is the right place to do so. It is perhaps one of the most well-connected regions in Karnal, helping residents reach out to different parts of the city and state. Besides offering upscale residential neighbourhoods, Sector 5 is also recognised for its robust road network and safety.
The diverse and enhanced real estate options here will ensure that your comfort of living levels is up.You can access all the conveniences and amenities by investing in residential real estate projects here.
Things to Consider Before Buying a Residential Property in Karnal
Before investing in a property, you must consider the following parameters to avoid facing discrepancies and make an apprised decision.
RERA was integrated to secure homebuyers' interest and bring transparency to the overall real estate sector. RERA registered projects will help you fetch all the details related to the project and the builder. Hence, you must ensure to check the RERA authentication of the property before investing in it and have the RERA certificate which will act as evidence that the property is registered under state-level RERA authority.
Furthermore, it will help you get clarity on the particularities of a property. You can also easily settle unforeseen legal disputes.
One of the salient factors that you must consider while investing in a residential property in Karnal is the property location and available civic and basic amenities near it. You must ensure to settle for a property that is near the vicinity of hospitals, workplaces or schools and colleges.
Besides scrutinising property sites, you must also ensure to check the credibility and authenticity of the builder, developer or broker.
This is the reason why you should not stick to one real estate developer. Instead, go for other developers or brokers in the same area and compare the particularities.
Stamp Duty and Registration Charges in Karnal
Before investing in a property, you must also be aware of the stamp duty and registration rates of the place. These are provided below.
| | |
| --- | --- |
| Property Owner | Stamp Duty Rates |
| Male | 7% |
| Female | 5% |
| Male + Female | 6% |
| Male + male | 7% |
| Female + female | 5% |
Refer to the table below to know the different registration charges:
| | |
| --- | --- |
| Property value | Registration charges |
| Property value up to ₹ 50000 | ₹ 100 |
| Within ₹ 50,001 to ₹ 5 lakh | ₹ 1000 |
| ₹ 5 lakh to ₹ 10 lakh | ₹ 5000 |
| ₹ 10 lakh to ₹ 20 lakh | ₹ 10,000 |
| ₹ 20 lakh to ₹ 25 lakh | ₹ 12,500 |
| ₹ 25 lakh | ₹ 15,000 |
| ₹ 25 lakh to ₹ 40 lakh | ₹ 20,000 |
| ₹40 lakh to ₹ 50 lakh | ₹ 25,000 |
| ₹50 lakh to ₹ 60 lakh | ₹ 30,000 |
| ₹60 lakh to ₹ 70 lakh | ₹ 35,000 |
| ₹ 70 lakh to ₹ 80 lakh | ₹ 40,000 |
| ₹ 80 lakh to ₹ 90 lakh | ₹ 45,000 |
| ₹ 90 lakh and more | ₹ 50,000 |
Karnal Residential Real Estate Sector: What's the Forecast?
Karnal is booming by leaps and bounds. The State and Central Governments have come up with numerous infrastructural projects that will position Karnal real estate sector higher.
The Government of Haryana has declared the implementation of many projects. Around 85% of which is completed so far and the remaining projects are also to be finished in the coming days. The projects are related to the infrastructural development which circles around this city's transportation services, building hospitals, widening road networks, installing CCTV cameras etc.
For instance, the construction of the Karnal-Yamunanagar railway line has received approval from the Union Government. After construction, the Karnal railhead will turn into a railway junction and cross through Karnal, Ladwa, Indri, Daamla, Radaur and Jagadhari Workshop railway stations which will make commutation easier for the residents. In addition, the State Government proposes to establish Haryana's first domestic airport here.
In addition, the District Town and Country Planning Department has already drafted Karnal's development plan for FY2031. The plans revolve around expanding spaces with green belts and the horizons of Karnal's residential area.
The proposed plan is implemented with the aim to accommodate a population of 9 lakh by FY31. In addition, the Rapid Train Corridor and highways and expressways initiative has also led to the development of a residential real estate hub in Karnal.
Residential Real Estate Vs Other Asset Classes: Comparison
Read along to gain insight regarding the comparison made between residential real estate and other asset classes.
Residential Real Estate vs Commercial Real Estate
You will get higher returns on commercial real estate, however, the higher property value can act as a hindrance. Also, it is more difficult to find tenants for a commercial property than a residential property. Residential real estate, on the other hand, will let you reap tax benefits.
Given the unpredictability of the mutual fund and stocks, residential real estate investment is safer. Considering the volatility of stocks and mutual funds, one can either get high returns or then can lose considerable money. However, with residential real estate investment, you do not have to face such risks.
Residential Real Estate vs Gold
Gold is a highly liquid commodity which will enable you to sail through monetary exigencies quickly. It is ideal for both short and long-spanned investments. However, gold is highly volatile. It also carries the chance of getting stolen. On the other hand, residential real estate proves effective for long-spanned investments. Returns from residential real estate are also higher.
Residential Real Estate vs Bonds
Bonds extend fixed and low-risk returns as compared to residential real estate. Further, it is more liquid. Though residential real estate is not as liquid as bonds, it will help you get higher returns and allow you to reap the advantages of the tax benefits.
Go through the table to get a quick glimpse of the comparison between different asset classes. The comparison is made based on factors like inherent risks, returns, liquidity, ticket size and volatility.
| | | | | | |
| --- | --- | --- | --- | --- | --- |
| Parameters | Commercial Real Estate | Gold | Stocks & Mutual Funds | Bonds | Residential Real Estate |
| Returns | High | Moderate | High | Moderate | Moderate |
| Liquidity | Low | High | High | Moderate | Low |
| Volatility | Low | Low | High | Low | Low |
| Risk | Low | Low | High | Moderate | Low |
| Ticket Size | High | Low | Varies | Varies | High |
Planning to invest in bonds and earn stable returns? Then go to our website to see the top-rated bonds and register for the same.
Steps to Invest in Residential Real Estate in Karnal
Here are the steps that will enable you to materialise your residential real estate investment:
Step 1: Consider your finances and make a budget before investing. Fixing a budget makes it convenient to shortlist a house.
Step 2: Now start looking for the desired property. In this regard, take the assistance of a real estate agent to streamline property search and gain insight regarding the market standards.
Step 3: Conduct an online and on-site check to shortlist the property site.
Step 4: Before finalising a property check its RERA authenticity. Ensure that all documents are in order.
Step 5: Make payments for the stamp duty and registration charge; this will enable you to transfer the finalised property under your name. Also, consider the service charges of the real estate broker etc. developer.
Step 6: After clearing all charges, avail of a proper insurance plan to cover the newly purchased property.
Final Word
Karnal is one of those cities in Haryana which has seen tremendous attention from investors lately. The city has emerged to be a great site for residential real estate investment. It has seen rapid growth and development, proving ideal for spending a holistic life.
Most importantly the place houses a wide range of expensive and affordable housing projects, extending numerous options to investors. However, before investing in a property, you must have a well-rounded idea regarding the region, finances and lastly the right approach.
Frequently Asked Questions
Is Karnal a tourist place?
Yes, you will find many tourist destinations in Karnal. Some of the popular tourist attractions in this place areKarnal Lake, Cantonment Church Tower, Chhachhrauli Fort, Kalander Shah's Tomb and more.
What is the population density in Karnal?
As per census 2011,the population in Karnal district is 1,505,324. The population density stands at 598 inhabitants per sq. km.
Which are the documents required to buy a residential property in Karnal?
The documents that must be kept in order while investing in residential real estate in Karnal are as follows:
Sale deed
Encumbrance certificate
Mutation register extract
No objection certificate
Allotment letter
Possession letter
Identity proof