Guide for Junagadh Residential Real Estate Investment 
9 min read • Updated 11 May 2023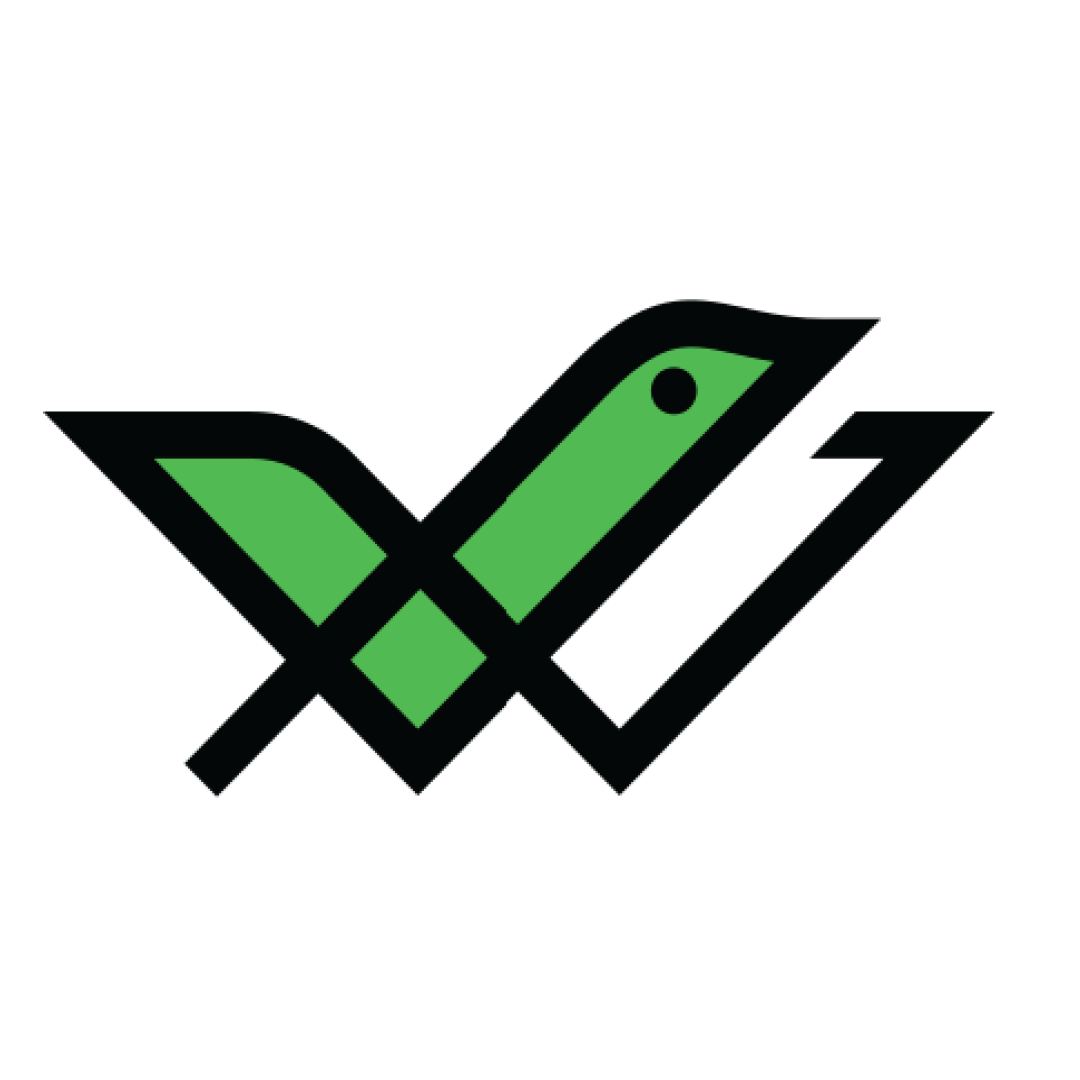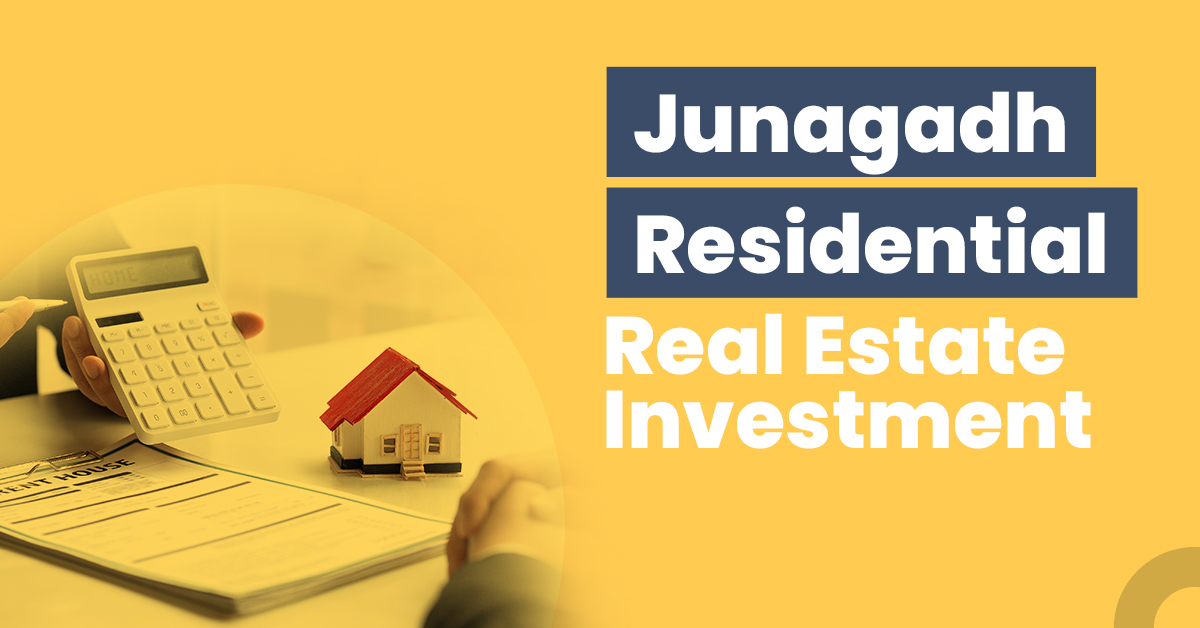 Situated at the foothills of Girnar Hills and enclosed by Arabian Sea Junagadh is a prime city in Gujarat. True to its name's meaning 'Old Fort' this city houses many historical monuments from 500 BC and is filled with temples and mosques holding complex history. Thus, attracting tourists from all parts.
Moreover, speaking of transport it has well-connected roads and railways providing ease of travelling to residents. Keep reading to know whether it is an ideal place for making residential real estate investments and the benefits one can enjoy.
Top Reasons to Invest in Residential Real Estate in Junagadh
Consider the below pointers to find the reasons for investing in residential real estate in Junagadh:
Seamless Connectivity
Being a commercial and manufacturing hub, its highway and railway are seamlessly connected. For example, Junagadh is only 100 km away from Rajkot and 350 km away from Ahmedabad.
Residents can reach Rajkot easily by taking the National Highway 8D route that connects the city via Jetpur. Additionally, the city has an airport at Keshod and ports like Mangrol, Veraval, Chorwad, etc.
Increased Literacy
The literacy rate of the city has also increased over the course of the period i.e., it was 64.7% in 2001 which has now increased to 88% in 2023. This was possible because of the development in the education sector.
With the construction of primary and higher secondary schools more and more students can complete their studies. Some of the top schools situated in this city include Girnar Public School, Genius Public School, Javiya Schooling System, Kendriya Vidyalaya Junagadh, etc.
Tourism
The southern and western part of Junagadh is covered by the Arabian Sea. However, in its eastern part lies Uparkot. It is a Buddhist cave and an old Hindu Citadel dating from the 3rd Century BC that attracts tons of tourists to this place. Here, one can discover edits carved on a stone from Ashoka's reign.
Apart from this, tourists also arrive to witness the beauty of Jaina temples dotted around the peak of the Girnar Hills.
Residential Real Estate Investment Opportunities in in Junagadh
These localities mentioned below serve as the top investment opportunities for an investor because of their advancement and surroundings:
Joshipura
Joshipura is a municipality and a well-known locality of Junagadh where people prefer settling. It has a population density of 4573 people per km square. The nearest airport is situated at a distance of 24.66 km and has a railway station just 1.03 km away, thus making it easy for people to travel here.
Apart from this, it also has renowned education centres including Genius Public School, Aradhana School and ShradhaMani School. Moreover, there are plenty of employment opportunities too like Telecospace Consultants, Jaldhija Jobs Private Limited, Panchasara Technologies, Basal Deep Infotech, etc.
Property prices here range from ₹20 lakh to ₹60 lakh.
Madhuram
Madhuram is another popular locality in Junagadh and can be easily commuted via Junagadh Junction Railway Station. Another nearby railway station near Madhuram is Torniya Railway Station. Moreover, residents here are also benefited from the Government Healthcare Centre including CIVIL Hospital, CMZH Junagadh, Subcentre Saragwada, etc.
The top schools situated in this locality include Shri Sarvoday School, Bharad Vidhya Mandir, Madhuram Primary School, etc.
Property prices here range from ₹12 lakh to ₹35 lakh.
Things to Consider Before Purchasing a Residential Property in Junagadh
The following are a few pointers investors must consider before investing in any of its residential properties:
Industrial Development
Junagadh is the industrial hub for the western region of Gujarat. The levelled area and favourable atmosphere make it suitable for agriculture. The agricultural products grown here include pulses, grains, cotton, oilseed, and sugarcane. Additionally, the top minerals found here comprise Black Trap, Building Limestone, and Ordinary Sand.
The industries sprawl over an area of 14.29 hectares and are allocated to land development, dairy development, animal husbandry, etc. Trading of fisheries, forestry, major irrigation, and minor irrigation also takes place.
RERA Authentication
To bring more transparency to the real estate transaction and to establish the true owner of a property the government introduced Real Estate Regularity Authority Act 2016. This act states all residential and commercial property must be registered under the particular state RERA.
Thus, every builder or broker must log into the RERA website set up by the government and register themselves. With its help, interested homebuyers will not only be able to protect their interest but also shortlist properties by viewing details online.
Stamp Duty in Junagadh
| | |
| --- | --- |
| Category | Stamp Duty |
| Basic Rate | 3.5% |
| Surcharge (40% of Basic Rate) | 1.4% |
| Total Stamp Duty | 4.9% |
Registration Charges in Junagadh
| | |
| --- | --- |
| Category | Registration Charges |
| Male | 1% |
| Male + Female | 1% |
| Female | 0 (Nil Registration Fee) |
| Female + Female | 0 (Nil Registration Fee) |
Junagadh Residential Real Estate Sector – What's the Forecast?
With quick economic growth and industrial growth, Gujarat offers a lucrative residential real estate market to investors. The state has been making efforts to provide better investment and business opportunities by strengthening MSMEs. In fact, there are currently 21 operational Special Economic Zones in addition to 26 SEZs containing formal approvals.
Additionally, since 38% of the state's corridor is in the state Delhi-Mumbai Industrial Corridor (DMIC),it gives further push to industrial growth.
Residential Real Estate vs Other Asset Classes
Follow the below discussion to know about the difference between residential real estate and other classes of an asset while making an investment:
Residential Real Estate vs Gold
Gold has been a preferred investment option for Indians for a long time because of its high liquidity and flexible investment tenure. However, when it comes to earning higher profit residential real estate have better chances.
Residential Real Estate vs Stocks or Mutual Funds
Individuals choose to invest in residential real estate over stock or mutual funds when they want to diversify their portfolio and desire stability. As stocks or mutual funds are highly volatile, they can offer high returns but also involve higher risk.
Residential Real Estate vs Commercial Real Estate
Though commercial real estate earns a higher return than residential, the latter is easier to manage and has a higher availability of tenants. Thus, it is ideal for investors with a low-risk appetite. Another advantage of choosing residential real estate over commercial is investors also get tax benefits.
Residential Real Estate vs Bonds
Choosing between bonds and residential real estate investment options is hard as they are both passive incomes offering individual benefits. While investors are able to estimate future income from bonds, residential real estate investment offers high returns. Moreover, there is an advantage of high liquidity in both bonds and real estate investments.
The table given below compares the above asset classes based on their liquidity, volatility, risks and ticket price.
| | | | | | |
| --- | --- | --- | --- | --- | --- |
| Parameters | Residential Real Estate | Stocks & Mutual Funds | Gold | Commercial Real Estate | Bonds |
| Returns | Moderate | High | Moderate | High | Moderate |
| Liquidity | Low | High | High | Low | Moderate |
| Risk | Low | High | Low | Low | Moderate |
| Volatility | Low | High | Low | Low | Low |
| Ticket Size | High | Varies | Low | High | Varies |
To secure a stable income in future and to earn predictable income from bonds register in our site. It will take only a minute to sign up and there are no hidden charges involved.
Steps to Invest in Residential Real Estate in Junagadh
The simple steps to follow before investing in residential real estate in Junagadh are as follows.
Step 1: Plan your budget to exactly identify the amount you want to invest in Junagadh real estate.
Step 2: Shortlist locations according to their structure, population and other opportunity factors.
Step 3: Look into the prospects of these areas and if difficult to crack take help from real estate consultants. They have in-depth knowledge of the localities and their development.
Step 4: If unable to find related information about the place you can take the help of real estate consultants. They are well-informed about the condition of the place and give insight into the location of the concerned plot.
Step 5: After gathering all the required details about a plot, finalise the decision.
Step 6: Go through the RERA authentication site to double-check the information available on the plot before finalising the deal. Also, check whether it satisfies related guidelines.
Step 7: Check the documents attached thoroughly to avoid any future surprises.
Step 8: Upon completing this verification process synchronise your transaction account by feeding details for transfer and possession.
Step 9: At last, apply for an insurance policy to cover all losses related to your plot.
Final Word
From the above information we can gather, Junagadh is a prime location for individuals to invest in residential properties. With the constant growth in the industrial sector, promotion of the tourism business and economic growth more and more people are looking to reside here.
Frequently Asked Questions
What is the nearest airport in Junagadh?
Junagadh does not have an airport. The nearest place where you can find it is Rajkot which is located at a distance of 100 km. 
What are the top construction companies present inJoshipura?
A few top construction companies offering services to people are Sambhunath Construction Pvt. Ltd., Right Key Construction, VB Viraaaj Builders and Developers, Aman Enterprise, EDSS Ventures Ltd. and more. 
What benefits do investors reap by investing in residential real estate in India?
One primary benefit of investing in residential real estate in India is you reap a high return. Residential property always follows an appreciation of value thus there is security. Moreover, there are tax benefits attached to it.
What are the documents you require when investing in residential property in Junagadh?
Some important documents you need to submit when investing in residential property in Junagadh are an encumbrance certificate, title deed, original land deed, NA order, power of attorney, property tax bills and original land deed.