Is Paying with a Credit Card Safe?
9 min read • Published 20 March 2023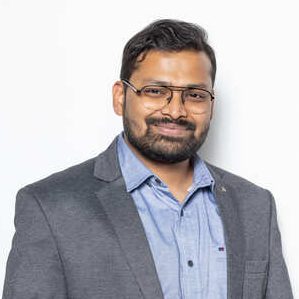 Credit cards are the most common financial instruments in today's world. They empower an individual to live their dreams. These cards are more than just loans and repayments. They are the keys to one's balance between a comfortable life and basic needs.
However, people often worry about whether payment with a credit card is safe or not. If you are wondering about your card's safety, this blog is for you.
How Are Credit Card Payments Made Safe?
A credit card carries the following features that ensure safe payment. These are helpful when users tend to swipe or pay online using their cards to the merchant.
Every online credit card payment begins with cardholders filling in the card details in the space provided. These details are unique to every user and hence, comprise the first step of authentication.
Following this, users will receive an SMS on their registered phone number containing a one-time password (OTP). On providing the OTP, the card recognises and verifies you as its owner and goes ahead with the transaction. After making the required transaction, you will receive another SMS stating the same. This is the two-step authentication process that cardholders go through while purchasing items with credit cards.
When you use your credit card for physical transactions, you need to swipe on a card swiping machine. Following this, you would have to enter a 4-digit PIN. This PIN is confidential only to you and hence you must avoid sharing the same. This PIN helps avoid any illegal physical transaction using your card. Thus it is an essential component of your card to ensure a safe transaction.
This information is present on credit cards and is required during online transactions. You must enter your card's expiry date along with your card number, cardholder's name and CVV to complete an online purchase. Thus, your card's expiry date is mandatory for a secured online transaction.
This is the three-digit code present behind your credit card. This code again is confidential to you and ensures safe online transactions.
With a CVV code, you can conduct a successful purchase virtually without swiping your card or entering your PIN. You must store your card safely as all essential details like card number, expiry date and CVV are present here.
Anyone who has possession of your credit card can purchase things online using it. Therefore, when your card is stolen, you must report the theft immediately to your lender.
What Activities Can Breach Your Credit Card's Safety?
Knowing or unknowingly, certain activities can breach the security of your credit card. Here are some actions that can hamper the sensitive nature of your credit card information.
Theft or Loss of Your Credit Card
Credit cards carry sensitive information which includes card number, cardholder name, CVV, and expiry date. When in the wrong hands, one can use your card to purchase items without your knowledge (if you have activated contactless payments on your card). As a result, you would be left with a massive outstanding amount which you would have to pay. Therefore, it is important to store your credit card safely and securely to avoid such instances.
Sharing OTP with an Anonymous Caller
It is important to note that your card issuer will never call you for any OTP regarding your credit card. Therefore, if you receive such calls asking for your card details or OTP, avoid sharing any of them. This is how most scammers function to go ahead with any illegal activity using your card. So, consider avoiding such calls and emails to avoid breaching your card's safety.
How to Keep Credit Cards Safe During Transactions?
Here are a few points you may consider to keep your credit card safe from any fraudulent or illegal activities:
Avoid Sharing Any Personal Information
Very often, scammers tend to call credit card users from anonymous numbers for their credentials. Providing such details can lead to fraudulent activities and misuse of your card. Also, avoid replying to emails seeking OTP or asking for money. These are some basic tricks used by fraudsters to extract vital information from cardholders.
Check Your Credit Statement Regularly
Most card users only review the outstanding amount when their card statement arrives. However, this is not the recommended way to analyse this statement.
You must regularly and thoroughly check the transactions made using your card. This helps you to notice whether any extra transactions are happening on their behalf. If one finds such anonymous purchases, it is a sign that their cards' security has been breached and misused.
Inform Your Card Issuer About an Unauthorised Transaction
On noticing an anonymous transaction in your account statement your first step has to be to inform your card company. It is important to let your credit card company know that its safety has been breached and a fraudster is misusing your account. It is also important to file an FIR at the nearest cyber cell regarding the same.
Change Your Passwords Regularly
Cardholders need to set PINs that will not be easily detected by scammers. Also, financial experts suggest that cardholders must change their PIN after every 2-3 months to avoid instances of hacking and online misuse of the card. If one is setting the password for their credit card application, they must keep a strong password which is a mixture of alphabets, numbers and symbols.
Use Safer Technology for Online Transaction
Credit card companies and businesses are coming up with safer and easy-to-use technology to support credit card transactions. Many online businesses take assistance from third-party payment processors to ensure safer credit card payments. These third-party portals carry information about your card and do not share them with businesses.
Freeze Your Credit Account
If you detect suspicious activities with your credit card, it is important to connect with your credit company with a complaint regarding a data breach. If you are sure and can provide evidence regarding the same, they can completely lock your accounts to avoid any credit-related transactions.
Furthermore, in today's era of virtual credit cards, freezing or locking one's account is quite easier with one tap on a smartphone. In case your physical card is lost, you can access your virtual one on the app and disable any transactions with the credit card until it is recovered.
Benefits of Paying with Credit Cards
Along with its safe transaction feature, there are certain benefits that you can enjoy with these cards.
With a credit card, you can make any big or small purchases within your card limit. You can choose to purchase items, goods or services with this that you cannot buy from your debit account alone. As it is money you borrow from a bank, you can repay the same as a whole or EMI throughout your loan tenure.
Credit cards are not just for borrowing money and repaying them. You can also earn points on the timely repayment of loans. On redeeming them, you can earn cashback, reward points, low interest and other benefits. Furthermore, a credit card makes travel more sophisticated and easy. These reward points also offer Air Miles that can help you access world-class airport lounges.
Keeps an Organised Record of Your Expense
The transactions that you conduct using your credit card are printed in the statement that you receive periodically. This credit statement allows you to keep a track of your spending and outstanding amount as you repay them. Therefore, every cardholder needs to assess their credit card carefully. This allows your card issuer to stay on the same page with you regarding your credit statement.
Also, reporting any discrepancies about your outstanding amount and repayments will help your issuer update them on time. This will save your CIBIL score from dropping.
Credit card payments are accepted for most purchases along with debit payments. Therefore, you can purchase any electronic gadget, or high-end items online using your credit card. Furthermore, most hotels today also accept it as a form of payment along with debit cards. So, you can choose to pay for your luxurious and memorable holidays with credit cards.
Disadvantages of Paying with a Credit Card
Besides the above benefits, here are some disadvantages that one might encounter with credit cards.
The ease of transaction with a credit card can trigger spendthrift nature in many. Impulsive buying and reckless credit card payments can lead to a huge outstanding amount and bring down a person's credit score.
Can Attract Fraudulent Activities
Loss or theft of credit cards will lead to unauthorised transactions. Furthermore, many unauthorised websites can misuse your card information. This can be harmful to your finances. In the second instance, you cannot realise any fraudulent activity unless you receive your card statement.
Final Words
To conclude, credit cards come with multiple layers of privacy and safety checks. Following card etiquette can keep cardholders from fraudulent activities like hacking or phishing. Therefore, this is one of the safest financial instruments of today. Finally, to maintain safe credit card transactions, make sure not to share your sensitive information or purchase from unauthorised sites.
Frequently Asked Questions
What is credit card phishing?
Scammers tend to persuade card owners to provide their personal information to them on call or by email. This process of fraudulence is called phishing.
What are the different types of credit card fraud that can happen to cardholders?
The different types of fraud that can happen to any credit card holder are as follows. 
Dumpster diving
Skimming
Phishing
Hacking
What is an unauthorised credit card charge?
When someone uses your credit card without your knowledge, the card becomes unauthorised and it is referred to as an unauthorised charge. This usually happens when a person loses their card or has instances of theft.
Is using credit cards risky?
A credit card is one of the safest financial instruments for payment. However, not using it wisely and indulging in impulsive purchases can lead you to debt. Therefore, we can say, the risk factor of credit cards depends on the way you use them.