Is It Possible to Remove Inquiries from Your Credit Report?
6 min read • Updated 1 July 2023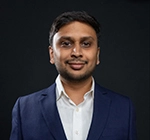 Credit reports are of utmost importance and are only checked by financial institutions when you approach them for credit. Depending on your credit score and credit report, the lender concludes whether to extend their lending hands to you or not.
While giving out a loan, the bank earns from the monthly interest that you pay to them while repaying the loan. A lender has no intention of giving money to someone who has already defaulted on a loan or is irregular in payments. In this regard, an inquiry is an important aspect of the entire process of loan approval. Read on to know the types of credit inquiries and how they can affect your credit score.
What is an Inquiry in a Credit Report?
Inquiry is the process by which a lender analyses the credit repayment capacity of a borrower by evaluating his/her credit history and credit score. By checking the credit report, a lender can see if the borrower has an ongoing loan, late bill payment history, or defaulted loans previously.
For getting this information, a lender has to do a credit inquiry, which brings us to the next topic – the types of credit inquiries.
What Are the Different Types of Inquiries?
Inquiries can be divided into two categories. These are:
Hard Inquiry
Hard inquiries are done to check your creditworthiness and the record of previous repayments. These inquiries are done for serious purposes only as they leave a record on the credit report of the borrower.
Soft Inquiry
Soft inquiries are inquiries done by the borrower who wants to know his/her credit score or by a lender who wants to offer pre-approved loans. These inquiries don't affect your credit score.
Why Are Credit Inquiries Bad For Your Credit Score?
Hard inquiries leave their footprints on your credit report. It decreases your credit score. For every loan you take, there will be a hard inquiry made against each application.
Credit inquiries are used by lenders to determine the risk associated with giving credit to you. When you apply for new credit, you are indicating a potential increase in your debt commitments, which may impact your capacity to repay present and future loans.
Frequent credit inquiries can be seen as a symptom of financial insecurity or a demand for extra credit to manage existing debt. Lenders may interpret this as an increased risk of prospective default, resulting in a worse credit score.
How to Remove Inquiries from Credit Reports?
If the hard inquiries are legitimate, you cannot remove them from your credit report. In case there is a faulty inquiry or if you find an error in your credit report, you can surely raise an alarm.
Mentioned below are the steps to remove hard inquiries from your credit report.
Step 1: Obtain a Free Copy of the Credit Report
Each credit rating agency offers a free credit report once a year. The same data is frequently recorded by the four agencies. However, there can occasionally be discrepancies; so, it's crucial to thoroughly review all three reports for indications of identity theft.
Step 2: Check for Any Unauthorised Hard Inquiry
On each credit report, the business that conducted the hard credit check may occasionally be mentioned under a different name. Verify any unusual behaviour to make sure it is not a scam.
Step 3: Call the Lender
By speaking with the lender directly, you might be able to understand the reason behind a particular inquiry. This might help you remove any incorrect inquiries from your report.
Step 4: Raise a Dispute
Your attempts to fix the problem on your own might occasionally fail. You should submit a formal dispute application if the lender doesn't know how to delete queries from credit reports, ignores your request, or rejects it.
Step 5: Provide All Necessary Information
Include the following details in your disagreement letter while writing it:
Personal information such as name, date of birth, PAN or Aadhaar number, etc.
Dates of the disputed transactions and the businesses that submitted them
the credit reporting agency that captured the contested hard inquiry
your formal request for the retraction of an inquiry and your arguments for why you think authorities should do so
any pertinent supporting documentation that will aid law enforcement in their investigation, such as an identity theft report, bank statements, or creditor evidence.
Step 6: Submit the Dispute
Any suspicious inquiries should be reported to the same bureau that recorded them on your credit report. As previously said, keeping track of the paperwork is a good idea in case there is a legal inquiry. So, the ideal method is to lodge your credit dispute in writing or online.
Step 7: Wait for the Resolution
The credit reporting companies are required to respond to your official dispute within 30 to 45 days of receiving it. To find out if the credit check was incorrect, the bureau will get in touch with the lender or credit card company.
Final Word
If you want to get the best interest rates on loans and credit cards, you must have strong credit. Because of this, it's critical to check that your credit report contains only accurate and up-to-date information. This can be achieved by checking your credit record and score routinely.
Although running a credit check on yourself and other soft inquiries won't harm your credit score, hard credit queries will. In light of this, make sure you only apply for loans and credit cards that are required for making significant purchases and that you will always be able to pay them back.
Frequently Asked Questions
How long do hard inquiries stay on my credit report?
A hard inquiry generally stays for 2 years on your credit report. It affects your credit score for at least a year. To increase your credit score, make sure to do timely repayments of all your ongoing loans.
Which organisations give credit scores in India?
Currently, there are four credit information companies operating in India – Credit Information Bureau (India) Limited (CIBIL), Experian, CRIF Highmark and Equifax.
How to increase your credit score?
Some of the ways by which you can increase your credit score are:
You must be sure not to utilise your entire credit limit and check your credit utilisation ratio. A utilisation ratio of less than 30% will likely not have an adverse impact on your credit score.
Make timely payments of all your EMIs and credit card bills.