IPO Application Methods: Apply for an IPO through UPI
6 min read • Updated 26 June 2023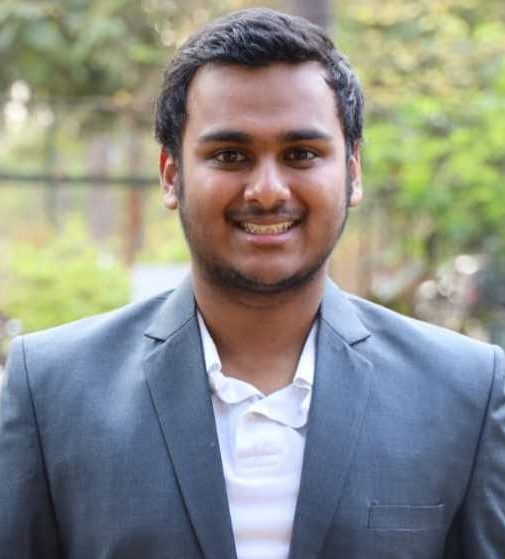 We are well aware of the importance of UPI in our day-to-day life. Unified Payment Interface (UPI) is a real-time payment system in India that has revolutionised the way transactions are carried out in India. From toll payments to paying for groceries and restaurant bills, UPI is used for all sorts of payments.
The popularity of UPI today has expanded to the stock market as well. Owing to its attractive features like safe and quick money transfer, we can easily invest in stocks and IPOs using UPI. If you are wondering how to easily subscribe for IPO shares via UPI, read till the end of this blog.
What Is UPI?
United Payment Interface (UPI) is an advanced system facilitating instant money transfers. Unlike NEFT and RTGS systems, UPI enables money transfers or payments easily at any time of the day.
UPI is a product of NPCI (National Payment Corporation Of India) which is established by the Reserve Bank Of India (RBI) and the Indian Banks Association (IBA). These bodies together oversee the digitalization of retail payments in India. With UPI, money transfers are quick, easy, and hassle-free. Since its introduction, UPI has been an incredible contributor to the country's e-commerce industry.
UPI also hosts secure encryption to protect all forms of transactions. Applications such as PhonePe, Paytm, and Google Pay enable transactions using UPI. These apps follow an efficient verification system to register and link the user's bank account before allowing any transaction.
What Are the Steps to Apply for an IPO Using UPI?
Besides payment of bills and money transfers, you can also apply for an IPO using your UPI ID. Here are the basic steps to apply for an Initial Public Offering with UPI.
Step 1: Make sure your UPI app has UPI 2.0 software updated. You can download the latest version of UPI apps such as GPay, Paytm, Amazon Pay, MobiKwik, etc.
Step 2: Link your bank account which is further linked with your trading account and Demat account with your UPI app. You also must generate a UPI ID and MPIN to enable transactions using UPI.
Step 3: Log in to your stockbroking account with your credentials and visit the IPO menu.
Step 4: Check all of the essential details of the IPO like its opening date, issue price, lot size, etc., and carefully read the Red Herring Prospectus before you choose to invest.
Step 5: Enter your bid price, the number of shares you wish to bid for, and your UPI ID. Click on Apply.
Step 6: You will receive a request on your UPI app. Click on Accept.
Step 7: After accepting this request, the number of shares you have bid against will be blocked in your bank account till the shares are allotted.
Step 8: If the company accepts your bid, it will transfer the exact number of shares to your Demat account and the blocked amount will be instantly deducted from your account. In case, the firm rejects your bid request, they will unblock that amount on the allotment date. For partial allotment, only a part of the amount will be debited.
What Are the Perks of Applying for an IPO Using UPI?
Let's take a look at the perks that an investor can enjoy by applying for an IPO with UPI.
The procedure to apply for an IPO using UPI platforms is fully transparent. When you invest a certain amount in an IPO, you can be assured that you will get a full refund if you do not get any shares. Moreover, the price of each lot of shares is known and fixed.
Unlike offline or net banking procedures, IPO application via UPI is less time-consuming. Instant transfer of money occurs as soon as the company accepts your bid.
A certain amount will stay blocked in your savings account until the firm accepts your bid. As a result, this fund will continue to earn interest until the allotment date.
Owing to the UPI verification processes, no one can access your savings account or its details during the IPO process. Until funds are allotted, they can only block a certain amount in your account. However, this capital will be released instantly if the firm declines your IPO bids.
If you are facing any hiccups during the application process, you may try to contact the customer support team of your UPI platform.
UPI platforms create a mandate instantly to simplify your IPO application process. With this, you can apply for the IPO of a firm in real time with proper safety measures.
Final Word
These are the basic steps you need to follow to apply for an IPO with your UPI. However, these steps may vary slightly between different brokers and UPI platforms. Therefore, consider carefully reading each step before setting a payment. Also, you must carefully browse through the IPO prospectus before planning to invest in a company's IPO.
Frequently Asked Questions
How is applying for an IPO through UPI different from ASBA?
Applying for an IPO through UPI is quite similar to applying through ASBA. However, there are a few differences between the two. 
While ASBA is facilitated through banks, payments on UPI are facilitated by the National Payments Corporation of India (NPCI). To use a UPI mandate, you must use a UPI app while for ASBA you can file an application using net banking or an internet banking facility.
Where can I submit my application form with UPI as a payment mechanism?
You can submit your IPO application form with UPI payment method to your Depository Participant (DP), Registrar, Syndicate Member, Transfer Agent, or any registered stockbroker. 
Up to what limit can I apply for an IPO using UPI?
The transaction limit on UPI for IPO applications is ₹2 lakh per transaction. 
Where will I set my payment option as UPI on the broker's platform?
The application form for the IPO comprises a section that asks bidders to enter their UPI. If you face any difficulties while filling in this section, consider seeking help from your DP.