Important Lessons from People Who Chose Early Retirement
11 min read • Published 13 November 2022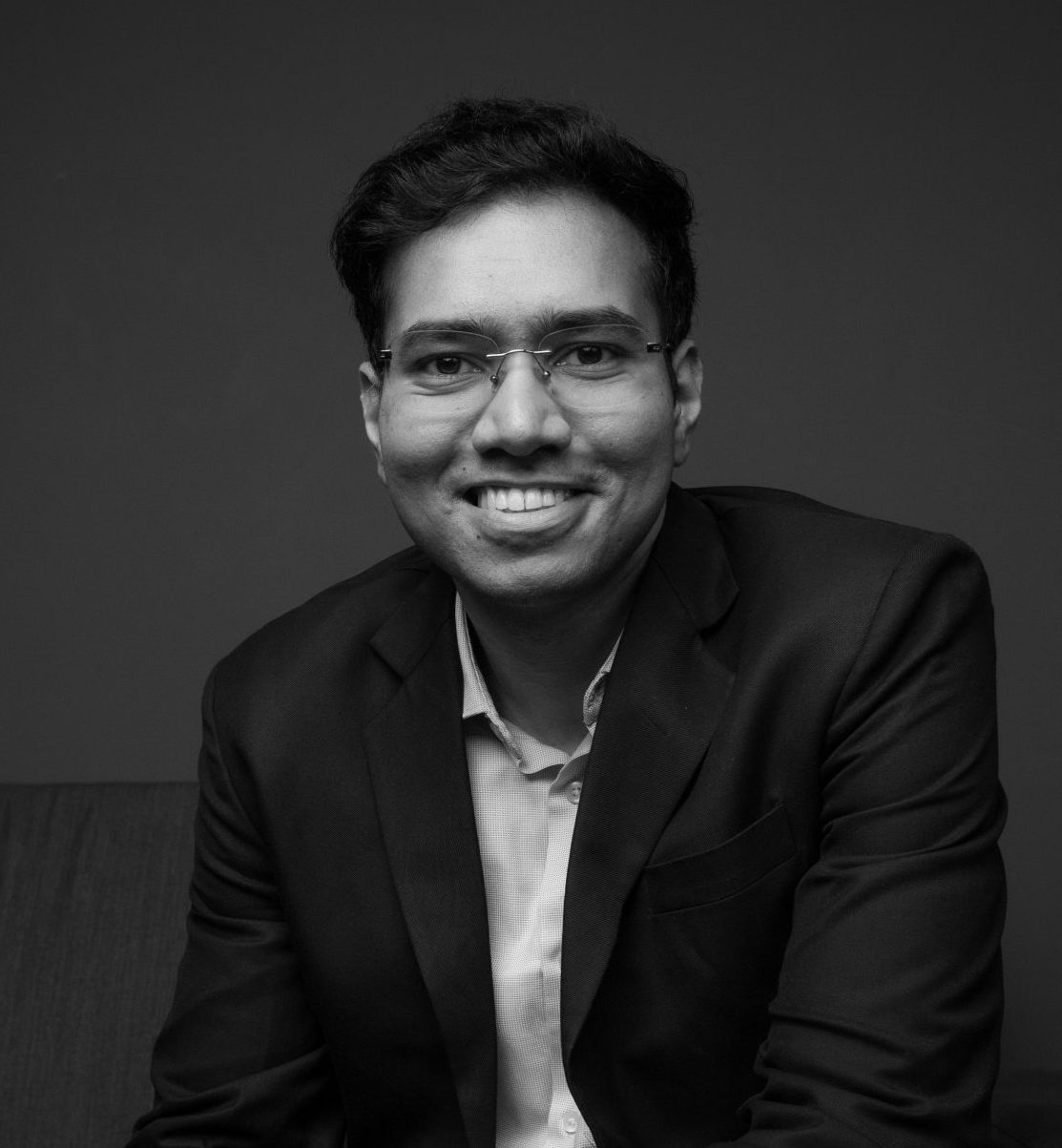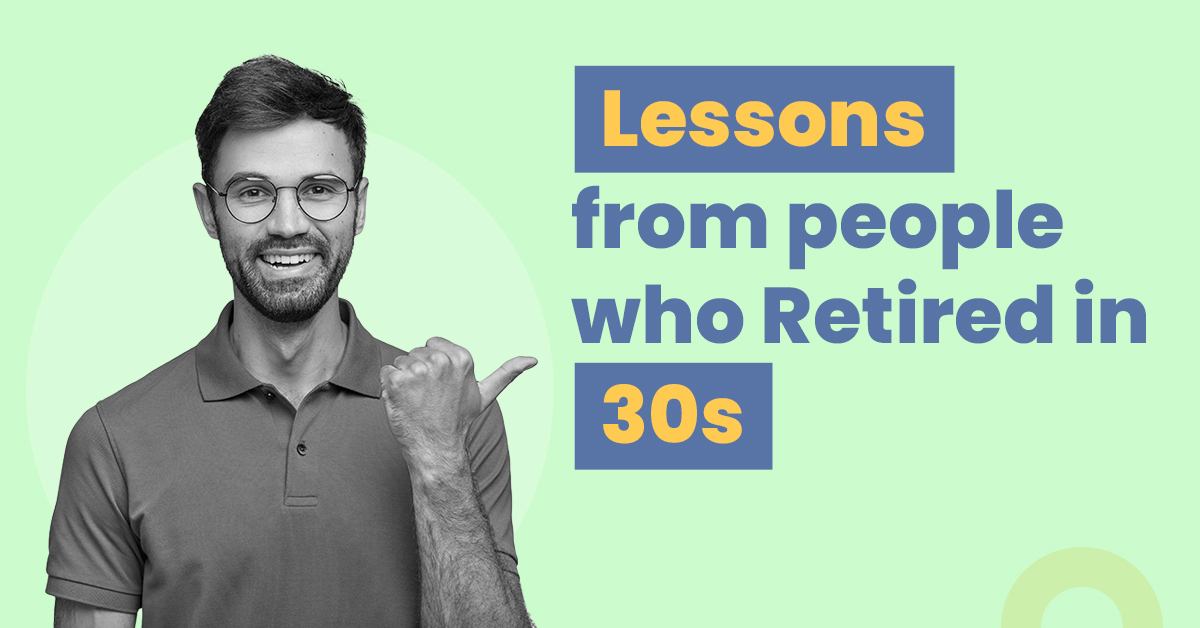 Until a few years back, people took a permanent break from work only after attaining the age of 60 or 65. However, the younger generations are questioning these age-old practices.
Instead, they retire early to explore their hobbies and live a more enriching life. To build a substantial corpus for early retirement, these lessons from people who opted to retire in their 30s in India will be helpful.
What Is the Concept of Retiring in Your 30s?
Youngsters are increasingly moving away from working a 9 to 5 regular job until they are 60. Instead, they choose to retire as early as 30 years of age. Early retirement allows them to fulfil their life goals, like going on a world tour or turning their hobbies into a business.
However, they need a substantial retirement corpus to live as they wish. FIRE – Financial Independence Retire Early is a way of life that enables people to build the required corpus for early retirement. The following section will explore the crucial details of how FIRE can help a person retire early.
How Can You Retire Early With FIRE?
If you wish to retire in your 30s in India, you need to plan meticulously. Given below are the steps that will help you to retire early with FIRE:
Step 1: Track your expenses and follow a proper budget.
Keeping expenses within a limit is the first step in achieving financial independence. FIRE followers take budget-cutting measures such as travelling on public transport and cooking meals instead of eating out.
Other suggestions include exercising regularly at home instead of getting memberships at expensive gyms. In addition, people can cancel unnecessary subscriptions at various online websites.
Step 2: Look for opportunities to make more money.
An effective way to achieve financial independence early is to look for opportunities for supplementary income. For instance, people can work towards getting hikes or switch to higher-paying jobs. FIRE followers recommend taking up side hustles and earning from passive-income streams.
Step 3: Make prudent saving and investment decisions.
It is advisable to save 50% to 70% of your monthly income to achieve financial independence in your 30s. Carefully choosing investment options is another critical step that will help you to build a significant retirement corpus.
Financial Lessons from People Who Retired in their 30s
Given below are crucial financial lessons from people who opted to retire in their 30s:
Find the method that best suits you
After deciding to opt for FIRE, people must select the most suitable method. One must note that the same plan cannot be ideal for everyone. People need to have customised plans that would cater to their financial needs.
Firstly, people need to decide on the lifestyle that they wish to follow after retiring early. Then, based on this factor, they need to adopt a strategy such as normal FIRE, lean FIRE, fat FIRE or coast FIRE.
When a person wants to build a corpus to help maintain current expenses even after retirement, they follow a normal FIRE plan. On the other hand, if a person is ready to compromise on current expenses to retire early, they follow a lean FIRE strategy. The fat FIRE strategy is meant for persons who do not prefer cutting down on any expenses after retirement.
Apart from these, a person can follow the coast FIRE strategy. In this strategy, the person continues working till 60 but stops contributing to the retirement corpus at around 40 years of age.
An important reason why you should be finding the method most suitable to you is that you are likely to stick with it.
Participate in the market instead of beating it
An essential piece of advice for people who decide to retire in their 30s in India would be to invest in low-fee index funds. It is recommended to avoid volatile investment options such as crypto-currency and individual stocks. By investing in index funds, people invest in the growth of the stock market as a whole rather than any individual stock, thus reducing their risk exposure.
Before investing in an index fund, people must consider their risk profile, age and preferred investment tenure. In addition, people who want to opt for early retirement may invest in other asset classes that offer inflation-beating returns after investing in index funds such as equity mutual funds and bonds.
There is No Uniform Age for Early Retirement
People do not necessarily have to retire at 30 or 40 to qualify as early retirees. People can opt for early retirement even at 50 or 55. In many cases, it is not feasible for people to alter their lifestyles so drastically. People may also enjoy a higher quality of life if they retire at 50 or 55 instead of 30 or 40.
People need to do a thorough analysis of their financial situation before opting for early retirement. They need to take into account the number of people dependent upon them as well.
Formulating a plan to achieve financial independence for early retirement and sticking to it requires financial discipline. Moreover, sticking to a FIRE plan may be difficult in unavoidable financial emergencies.
Having a degree of flexibility in financial plans is a good idea. According to financial experts, people who fall in the high-income bracket and live in dual-income households will find it easier to opt for early retirement.
Also Read: Income Tax Slabs For FY 2022-23
Pros and Cons of the FIRE Retirement Plan
Now, let us take a look at the pros and cons of FIRE:
Pros
Listed below are the benefits:
It teaches people financial discipline. In addition, people learn the importance of budgeting, controlling and keeping track of their expenses.
FIRE plans advocate saving nearly 50% to 70% of the monthly income for early retirement. While that may not always be possible, people can start by saving at least 20% to 30% of their annual income. In addition, it teaches youngsters the importance of saving for retirement.
FIRE plans encourage people to look for opportunities to grow their income which has numerous long-term benefits. Many millennials are earning a lot of money from passive sources of income through hard work and consistent effort. Going forward, this might help them to step away from the hassles of a 9 to 5 job and opt for early retirement.
Cons
Let us take a look at the other side of the coin, i.e., the limitations of FIRE:
Formulating a FIRE plan is not a good idea to escape the current job. People who retire early might be required to return to work if they face financial losses in their new ventures or lose a substantial amount of their retirement corpus.
An important point to consider is that frugal spending is not always possible. It might have dire consequences. For instance, if people spend less on food and necessary nutrition, they might fall ill and spend more on medicines.
How Realistic Are the Goals of FIRE?
According to researchers, if people wish to achieve financial independence and retire early, every aspect of their lives needs to be aligned for the plan's success. Moreover, individuals aspiring for early retirement must consider their expenses, housing, cash flow, hobbies and the needs of their families before formulating an effective strategy.
Considering that many life events are out of people's control, the basic tenet of FIRE—frugal spending and saving 50% or 70% of the monthly income—seems unrealistic for many people.
Critics have argued that FIRE excludes people who fall in the low-income bracket. They have also stated that individuals with major financial burdens, such as medical or credit card debt or student loans, will find it difficult to plan for early retirement.
One can say that FIRE is more of a financial strategy that teaches people to become mindful of their finances. It teaches people financial discipline and helps them learn the importance of tracking their expenses and sticking to a budget.
Essential Points for Making an Early Retirement Plan
Given below are essential points for making an early retirement plan:
It is vital to start planning as early as possible. Financial experts suggest formulating a plan as soon as one begins to work. If you are still determining where to begin, you can start by calculating the amount you would need to live a dignified retired life.
It is also a good idea to start reducing expenses as soon as possible. For example, avoiding impulsive shopping is an important strategy to save more money. Other suggestions include bringing your meals to the office, preventing lifestyle-related loans and using public transport.
You need to choose investment options based on your needs. For example, investing in equity mutual funds or bonds can be considered as an option to build a retirement corpus. These schemes have the capability of generating inflation-adjusted returns.
You need to be financially disciplined to help you achieve your long-term financial goals with ease.
Early Retirement Investment Options
Listed below are specific investment options that help people achieve financial independence for early retirement:
As per regulations by SEBI (Securities Exchange Board of India), an equity mutual fund must invest at least 65% of its total assets in equities or equity-related instruments. These schemes can be either domestic or international. A domestic equity mutual fund invests in stocks of Indian companies only. On the other hand, international equity mutual funds invest in stocks of international or overseas companies.
Bonds are fixed-income securities issued by the government and private companies to raise funds through the debt market. Bond investors earn fixed returns on their investment over a pre-decided tenure. Investing in bonds can help earn passive income that beats inflation. Bonds generate lower returns on investments than equity but are also less volatile than equity.
National Pension System (NPS)
National Pension System is a Government of India-backed pension scheme. It aims to provide retirement benefits to every Indian citizen, irrespective of their employment sector. This scheme facilitates systemised savings during a person's working years and helps the building of a retirement corpus.
People in India can consider purchasing life insurance policies as it assures financial protection to their family members in their absence. These policies ensure a lump sum payment which is sufficient for financial support during economic uncertainties. They are essential for families with a single breadwinner and liabilities such as home loans.
Retirement mutual funds are a type of solution-oriented mutual fund that helps people to develop a substantial corpus for retirement. Generally, these schemes come with a lock-in period of 5 years and do not provide the benefit of premature withdrawals. Such strict rules ensure people remain invested in these funds to gain maximum returns upon maturity.
Final Word
Youngsters are increasingly opting for early retirement as they do not wish to deal with the hassles of a regular 9 to 5 job. As a result, FIRE or Financial Independence Retire Early's followers are rapidly increasing. FIRE is a way of life that enables people to achieve financial independence to help them retire early. Those who wish to retire at 30 in India can read the information shared above.
Frequently Asked Questions
Can I avail tax exemptions on investments made for early retirement? 
Investments like pension schemes, life insurance policies and equity mutual funds are generally eligible for a tax deduction as per Section 80C of the Income-tax Act, 1961. You can save up to ₹ 1.5 lakh in taxes from eligible investments.
What is the most important benefit of early retirement planning? 
The power of compounding is a significant benefit that you can receive if you start planning and investing for retirement as early as possible. The underlying concept of the power of compounding is growing your wealth exponentially. As per this concept, the profit earned gets added back to the principal amount. Then, the entire amount gets reinvested to expedite the profit-earning process. 
Who is FIRE – Financial Independence Retire Early designed for? 
Many critics state that FIRE is for people in the high-income bracket only. However, anyone with an income can achieve financial independence at an age earlier than the average one. To build a retirement corpus, you must save 50% to 70% of your monthly income. It may seem overwhelming to save such a high percentage of your income, so as a start, you can begin your FIRE journey by saving a lower percentage.