How to Use a Demat Account Online in India?
8 min read • Published 4 January 2023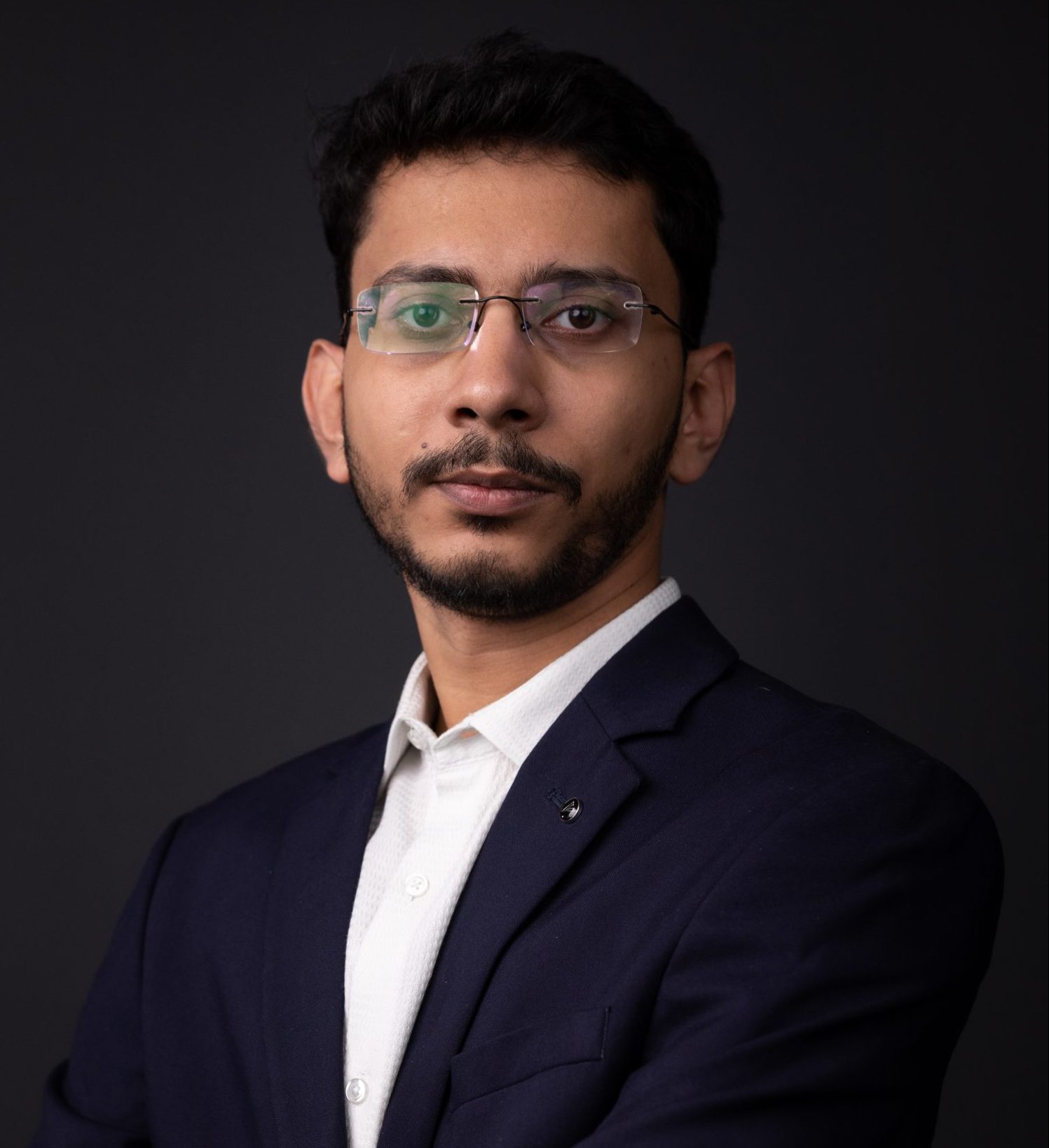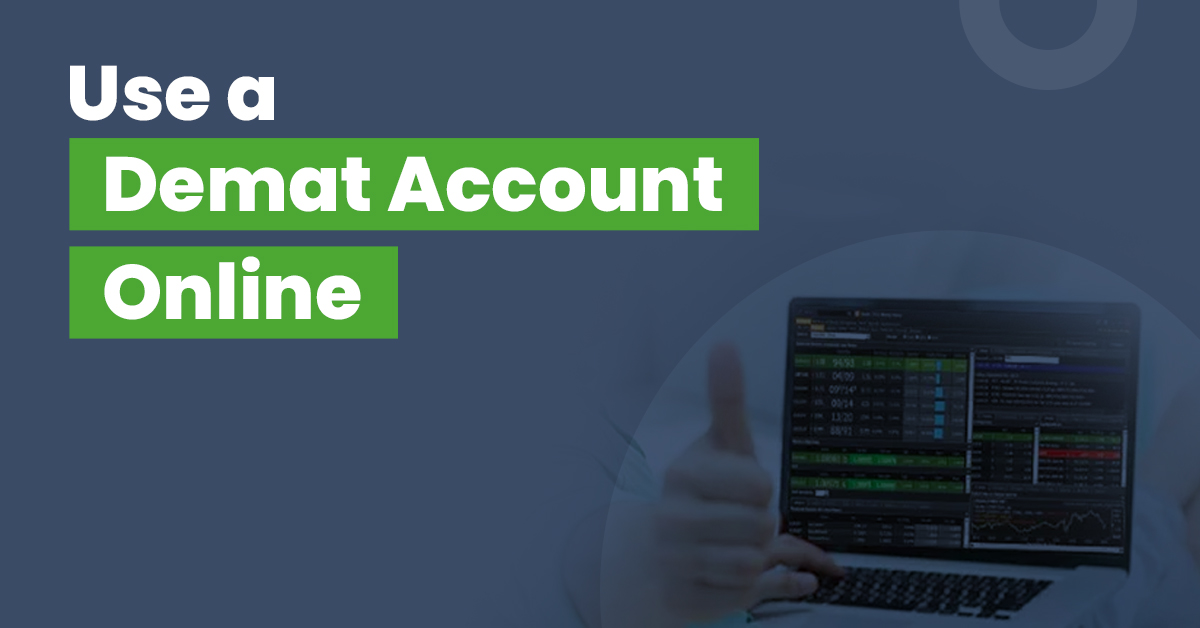 Dematerialisation is the process by which physical securities are transformed into electronic format for secure storage. A Demat account allows you to hold securities and trade them digitally.
The Securities and Exchange Board of India (SEBI) makes it mandatory for every investor to own a Demat account to trade in the stock market. The introduction of the Demat account updated the trading system and made it more convenient and hassle-free.
If you are worrying about how to use a Demat account to trade in the stock market, this blog is for you. Read till the end to know how to use a Demat account online.
What Is a Demat Account?
A Demat account is a special account that traders use to hold securities such as stocks, bonds, and ETFs purchased from the stock market. This account stores securities in electronic format. Therefore, with the help of a Demat account, you do not need to worry about holding your assets in physical form.
Furthermore, as the Demat account is an online account, you can access the same anytime with your smartphone or computer. You simply need to log in to your account on your stockbroker's website or app.
A Demat account also assists in the buying and selling of securities, unlike the traditional method. With this, you can trade with shares, ETFs, mutual funds, and bonds anytime. Unlike traditional processes, the Demat account eliminates the role of a third party and makes trading more economical and convenient.
How to Use a Demat Account?
First, you must open a new Demat account under an authorised depository. It can either be Central Depository Services Limited (CDSL) or National Securities Depository Limited (NSDL). After this, you must choose a relevant Depository Participant (DP) registered under the SEBI and visit their online portal or download their app. This DP can be stock brokers, banks, or other financial institutions providing this service.
Once your Demat account is active, you can log in here with the Demat account number and password. A Demat account works like your savings account with the only difference being that it holds securities instead of money. It is important to note that traders must link their Demat accounts to their savings and trading accounts to enable a safe trading experience.
The trading account will help to purchase shares from a stock exchange and enable payments by debiting cash from a savings account. Stock exchanges follow the (T+1) method to transfer the purchased shares to investors. This means, after purchasing shares, you have to wait 1 business day to receive them in your Demat account.
You can view or download your Demat holding statement to keep track of your activities. This holding statement will display all your trading activities and present holdings of your Demat account.
What Are the Features of a Demat Account?
The features of a Demat account are as follows:
Digital Transfer of Securities
The Demat account functions online like any net-banking platform. You can easily buy or sell securities if you have a smartphone or laptop and internet access. Furthermore, you can easily transfer securities from one Demat account to another through an electronic delivery instruction slip.
Less Risky than Physical Securities
With a Demat account, you do not need to hold assets in their physical form. This eliminates the chances of theft and saves you from the storage and transportation expenses of holding physical securities. Demat accounts hold every information about your transaction and keep your securities safe.
Unlike traditional trading processes, trading with the help of a Demat account is less costly. This is because you do not have to pay handling charges, registration charges, and other additional charges with the Demat account.
You can use the current holdings of your Demat account as collateral to access secured loans. Both NSDL and CDSL provide this service to traders with Demat accounts.
Trading in the stock market was time-consuming before online Demat accounts were available. It took a long time to settle payments. However, online Demat accounts revolutionised trading activity since their inception. Now, you can sell and buy shares by paying for them instantly. You will receive your purchased shares within 2 working days after your purchase transaction is complete.
With a Demat account, you can instantly receive dividends and bonus shares whenever a firm or company releases them. No application process is required for these corporate actions.
What Are the Benefits of Having a Demat Account?
Here are the benefits offered to investors by Demat accounts:
Safe for every trader with nearly zero risk involved
Instant and hassle-free transfer of shares and funds
Lets you access your Demat account anytime
Beneficiaries and nominees can access your Demat account
Eliminates chances of theft, fraud, and damage to physical assets after you purchase them
Offers instant and automatic credit of bonus stocks, share splits, etc.
How to Open a Demat Account?
You can easily open a Demat account by following the basic steps below.
Step 1: Select a Suitable Depository Participant
To open a Demat account, investors first need to look for a suitable Depository Participant (DP). While looking for a DP, consider researching whether it is registered under SEBI or not. Ensure to open a Demat account with a SEBI-registered DP to eliminate the risks of fraud and theft.
Furthermore, you must look into the reputation of the DP and the services it offers before opening a Demat account.
Step 2: Fill in the Online Account Opening Form
After selecting your DP, look for the account opening form and start filling it up. Here, you need to enter basic details like name, address, email, phone number, etc. The account opening form will also require your PAN card details. Keep these details in hand to quickly fill up this form.
Step 3: Enter Your Bank Details
After filling up the basic details, you are also required to provide your bank details in this form. For this, you must provide your bank account name, number, type, and IFSC code. Following this step, your DP will link your bank and Demat accounts. Thus, it will ensure you can transfer funds from your savings account.
Step 4: Upload the Necessary Documents
After filling out the Account Opening Form, you must upload scanned copies of all necessary documents that your DP has asked for. This will include proof of identity, proof of address, and bank statements along with your passport-sized photo. You must submit copies of all these documents along with the account opening form.
Step 5: Complete the KYC Verification
As the Demat account opening process is entirely online, your DP will conduct a short e-KYC verification. For this, you need to either click a video reading the details of your PAN card loudly or a simple photo. Furthermore, you must submit these to complete your e-KYC procedure.
Step 6: Do the e-Signature
After filling up all the details and submitting the necessary documents, you need to upload your digital signature. This will act as a self-affirmation that all given documents are verified by you.
Finally, your Demat account will be activated shortly and you will receive a Demat account number and login credentials from your DP.
Final Words
As you can see, using an online Demat account in India is very convenient. You can open a Demat account online very easily and start investing from your mobile or computer. Online Demat accounts have numerous advantages. They have made the whole process of investing very convenient and transparent. Avoid sharing your Demat account credentials with anyone or logging into your Demat account from public devices.
Frequently Asked Questions
What are the documents required to open a Demat account?
To open a Demat account, you will need documents like a passport-sized photo, PAN card, Aadhaar card, utility bills, bank statement, and cancelled cheque.
What charges do you need to pay for a Demat account?
For a Demat account, you must pay some additional charges at certain intervals or for every transaction. These include account opening charges, custodian fees, Account Maintenance Charges (AMC), and transaction fees.
Who are the depository participants?
Depository participants act as a bridge between you and the depository. These are agents like banks, stockbrokers, and other financial institutions with whom you create a Demat account. All depository participants must register themselves under the SEBI.
What are the types of Demat accounts?
You can opt for three types of Demat accounts. The types of Demat accounts are repatriable, non-repatriable, and regular Demat accounts.