How to Take Your CIBIL Score from 360 to 800 in a Year?
7 min read • Updated 29 June 2023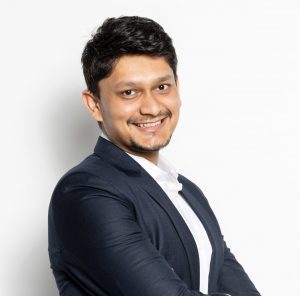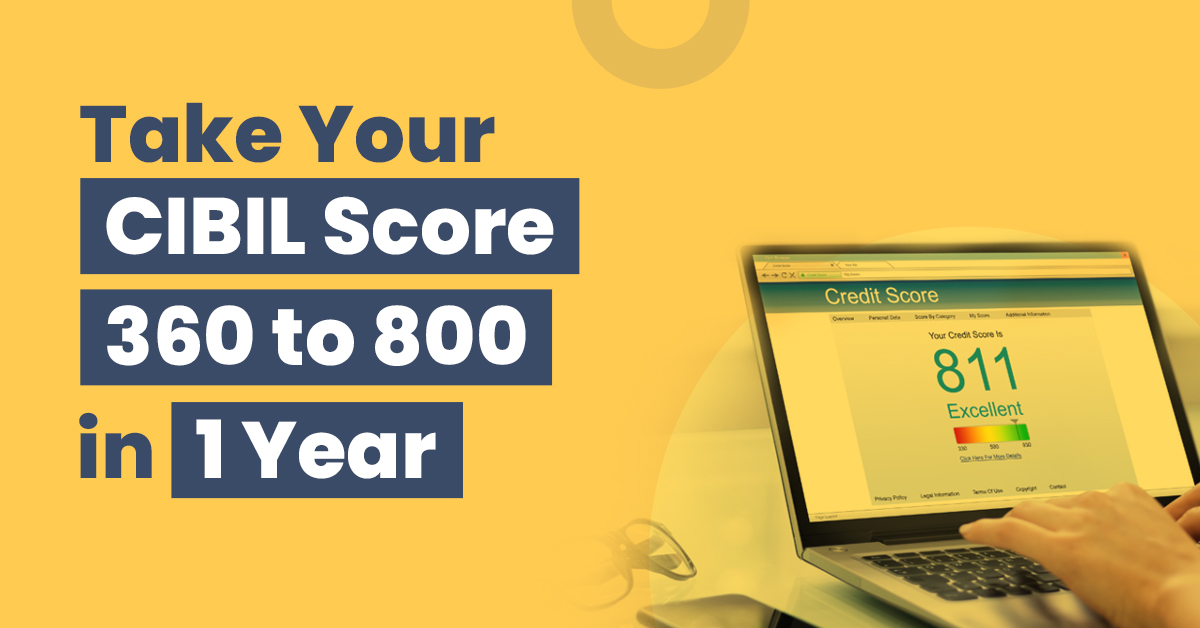 The Credit Information Bureau of India (CIBIL) provides a three-digit credit score to anyone who has ever accessed credit. If you have a credit card or you have taken a loan, your CIBIL score will increase or decrease depending on repayment behaviour. A high or low CIBIL score brings in certain benefits and disadvantages, respectively.
If your CIBIL score is 360, then you have a poor score that will make it difficult to get a loan. This blog will tell you the various ways you can improve your CIBIL score from 360 to 800 in a year to apply for a loan.
Why Does the CIBIL Score Matter?
Your CIBIL score paints the first picture of you as a borrower to the lender. A healthy CIBIL report portrays that you pay your debts on time and have enough funds to support new loans. Also, with a good CIBIL credit score, lenders will accept your loan application instantly and offer lower interest rates. This is because your credit score displays your credibility to these lenders.
A poor CIBIL score indicates that you cannot manage your debts and repay your loans efficiently. This can result in the rejection of loans or lenders can charge a higher rate of interest as you are a high-risk borrower. Therefore, every loan or credit card applicant must maintain a healthy CIBIL score to enjoy the advantages of the same.
What Is the Range of CIBIL Score?
The table below depicts the range of CIBIL scores and what they say about your credit report.
| | | |
| --- | --- | --- |
| CIBIL Score | Creditworthiness | Approval Probability |
| Less than 600 | Needs urgent action | Poor |
| 600-649 | Doubtful | Difficult |
| 650-699 | Fair or Satisfactory | Possible |
| 700-749 | Good | Likely |
| 750-900 | Excellent | Very Likely |
How Can You Boost Your CIBIL Score from 360 to 800 in One Year?
If your CIBIL score is 360 or below, here are the measures you can take to boost your score to 800 in just a year:
Defaulting on your loan EMI will have a direct impact on your CIBIL score. If you miss one due date, your CIBIL score will fall considerably and you need to pay high interest rates. Therefore, you should repay your debts on time.
In case you do not have enough funds to repay your loan in the long run, consider opting for a smaller loan. You can also opt for a joint loan application to get better interest rates.
Check Credit Report for Mistakes
Consider analysing your CIBIL report from time to time. This will help you to notice any discrepancies or errors from CIBIL's end while updating your transactions. If you update them in time, your CIBIL score will increase again. This will help increase your credibility in front of lenders and get your loan application accepted instantly.
Make Minimum Credit Card Purchases
It is important to remember that whenever you are purchasing goods using a credit card, you are borrowing money from a bank or NBFC. This brings down your CIBIL score, especially if you approach your credit limit or fail to pay your credit card bills on time. Frequent credit card purchases can also increase your outstanding amount which could make it challenging to repay your loans.
Therefore, you must be mindful of your credit limit and avoid making frequent purchases using a credit card. This will help you keep your credit balance above 40% which is considered good for your credit score.
Avoid Making Loan or Credit Card Settlements
When an individual has a lot of outstanding debt, they may consider opting for a loan settlement with lenders. This is a procedure where a lending institution writes off the credit amount to avoid the hassles of recovery. Although it looks like a tempting and easy option, you must avoid it.
Using a loan settlement, you may get rid of your outstanding dues for the moment, but it will harm your credit history in the long run. After the loan settlement, the "settlement" mark will remain on your credit report for 7 years.
As this will reflect in your credit report, your CIBIL score will not increase for a long time. Consequently, banks and other lending institutions will reject your loan applications.
What Happens When You Have a Poor CIBIL Score?
Following are the points on what happens when you have a poor CIBIL score.
Rejection of Loans by Mainstream Lenders
A poor CIBIL score reflects that you do not have sufficient funds to support a new loan. Furthermore, it reflects irresponsible credit behaviour on your part. This decreases your credibility in the eyes of traditional lenders. As a result, most mainstream lending institutions like banks or NBFCs will instantly reject your loan application.
Rejection of New Credit Card Application
With a poor CIBIL score, banks will also not approve any new credit card application from your end. Therefore, before applying for a new credit card, consider increasing your credit score to 750-800. This will help your credit card application process be much easier and less time-consuming.
Unfavourable Loan Terms and Conditions
As stated earlier, lenders usually reject loan applications from people with poor credit scores. However, in some scenarios, they might consider these applications with a different set of terms and conditions. This is simply because lenders consider applicants with poor CIBIL scores less credible and risky investments.
These conditions might include loans with short tenures and high EMI. These might seem unfavourable and tough to fulfil during a crisis or urgent scenario.
Along with short loan tenures and large EMIs, lenders also charge high interest rates for loan applicants with poor CIBIL scores. Therefore, to enjoy the benefits of loans with low-interest rates, consider taking time to increase your credit score to a healthy number.
Affects New Employment Prospects
Nowadays, many employers are also keen to know your CIBIL score to determine your money management skills. A poor CIBIL score might not impress your employer and can reduce your chances for your job selections as well.
Real Estate Rental Problems
A person with poor CIBIL scores may also encounter issues related to seeking a rental property. Property owners might also ask for a huge security deposit from tenants who have low CIBIL scores.
Final Words
Having a good CIBIL score is vital for any loan application, whether it is for home loans, personal loans or credit cards. Financial institutions offer better terms for applicants with good and excellent CIBIL scores due to their high creditworthiness. Therefore, instead of looking for high interest loans with a poor CIBIL score, you should increase your CIBIL score first before applying for a loan.
Frequently Asked Questions
How can I change my wrong CIBIL score?
To correct an incorrect CIBIL score, you must submit an online dispute with the respective credit information bureau. For this, you need to visit their online portal and enter their dispute resolution section. Here, you must fill up a form and type your 9-digit control number from your credit report with the wrong information.
How do credit information companies calculate CIBIL scores?
A credit information company calculates CIBIL scores from your credit report generated when you access any credit facility. If your credit report shows a disciplined and healthy management of loans, you will receive a healthy CIBIL score.
Can my age hurt my CIBIL score?
Lenders might need your age proof while lending loans. However, a person's age does not harm or increase their CIBIL score.
How much time does it take to increase your CIBIL score?
Usually, it takes 4-12 months for a person's CIBIL score to increase. However, this solely depends on your credit behaviour.