How to Save Income Tax for Salary Above ₹30 Lakhs?
10 min read • Updated 12 July 2023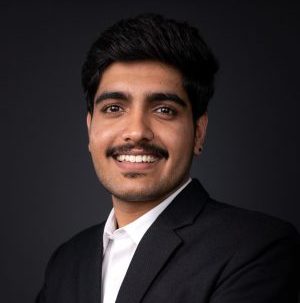 Indian taxpayers predominantly consist of salaried employees who make significant contributions to the tax revenue generation cannot be overlooked. To facilitate these salaried people in effectively managing their taxes, a number of income tax deductions have been provided. Leveraging such deductions and exemptions enables individuals to significantly mitigate the weighty liability they face when it comes to taxes. Listed below are the key provisions with sections that can help you prepare your tax plan. The given list is not exhaustive, and different rules may apply to specific cases.
Perquisites and Allowances:
Suppose you have a CTC of ₹30 lakhs. Then some components of it may be in the form following perquisites and allowances.
House Rent Allowance (HRA)
House Rent Allowance (HRA) is a part of the salary employers provide to employees to compensate for their expenses incurred against rent accommodation. HRA is non-taxable if:
The employee resides in a rented accommodation where paid rent equals or exceeds the prevailing market rate.
the employee is receiving HRA as a reimbursement of their actual paid rent
The HRA adheres to the government's regulations.
Leave Travel Allowance (LTA)
Leave Travel Allowance (LTA) is the amount employers provide to their employees to make up for their expenses incurred in travelling while on leave. An employer grants the amount of leave travel concession based on which designation that employee is in. The computation of this allowance is made at the time of filing an income tax return, and exemption is available under section 10(5). 
Conveyance Allowance
The conveyance allowance is a tax provision that salaried individuals can avail of if they have to travel or work. As per Section 10(14) of the Income Tax Act, 1961, they can claim a deduction of up to Rs. 1,600 per month (or Rs. 19,200 per annum) for this allowance. It is important to note that the conveyance allowance is only exempt from tax if it is used for commuting between the individuals' residence and their place of duty.
Leave Encashment
Employees in organisations usually receive a fixed number of leaves every year. In case an employee does not utilise all their leaves within a year some companies offer the option to convert them into cash. This practice is called leave encashment. Regarding government employees. Leave encashment is tax free if it is received upon retirement or resignation. However. Non government employees are subject to taxation on leave encashment.
Gratuity
Employers may choose to show their appreciation for their employees' service by offering them a gratuity. Essentially. Gratuity can be given to an employee in two ways:
Either to the employee upon their retirement
Or to the employee's family at the time of his or her death.
To simplify the computation of income tax exemptions on salary, the allowance of exemptions is available in three different parts:
Employees who fall under the Payment of Gratuity Act of 1972.
Applicable to government employees and local authorities.
Applicable to employees who do not fall under any of the above two categories.
Special Allowance
It is the amount employers pay to employees for various reasons but mainly to compensate for expenses incurred while performing work duty.
Note that the entire amount of allowances that you receive from your employer is not taxable. Some of the sub-sections under Section 10 of the Income Tax Act include provisions for exemptions, such as Section 10(13A) for house rent allowance, Section 10(5) for leave encashment exemption, and Section 10(14) for conveyance, official travel, and internet expenses incurred by the employer.
It is advisable always to negotiate the CTC structure with your employer to include as many allowances as possible as part of your salary structure. Accordingly, you can maximize your non-taxable component and reduce your tax liability.
Deductions:
Schedule VI A deductions are the most important part of any tax plan. It is highly recommended that you consult a tax expert who can examine all of your income sources and guide you through the eligible deductions that you can claim. They will also be able to recommend the required investments or insurance schemes that you may require to utilize the tax benefits you may be eligible for.
Listed below are the key Schedule VI A deductions that one may claim depending upon his/her eligibility:
80C
Section 80C is considered as one of the most important sections because it allows taxpayers to reduce their tax liability significantly by making some strategic investments. Below are some important investment options covered under Section 80C.
Public Provident Fund 
National Savings Certificate
National Pension System
Unit Linked Insurance Plan
Equity Linked Savings Scheme
Senior Citizen Savings Scheme 
Sukanya Samriddhi Yojana
80CCD
Investing in the NPS or the National Pension Scheme will enable you to reduce your taxable income by Rs. 50,000. This provision comes under the subsection 80CCD (1B) of the income tax act.
80D
Under Section 80D, a deduction on income tax on salaried employees is available in medical insurance. A taxpayer is eligible for a deduction of a maximum of ₹25,000, which he is paying as a health insurance premium for himself or any of his family members or dependents. In addition, as per the provisions in the section, if a taxpayer is paying premiums for a policy of his/her parents (senior citizen), then the amount of ₹50,000 will be available for deduction. 
80 E
Any educational loan taken by an assessee for himself or his spouse from a banking institution will be eligible for deductions under section 80E under the Income Tax Act.
80 EEA
If you have taken a home loan for the the first time, then you can get a tax deduction of up to Rs. 1.5 lakhs on annual interest payments.
80 EEB
You can avail deduction up to ₹1.15 lakhs on interest paid toward a loan taken to purchase an electric vehicle. 
80G
The deduction in Section 80G is related to the donations that are made to registered charitable organisations. This also includes trusts and other approved funds, etc. and deduction is available for up to 50% to 100%. Being one of the popular deductions, the provisions under this section offer maximum tax relief. 
80TTA
Deduction Under Section 80TTA, an assessee can claim deductions on the income generated from the savings account. The claim on the deduction is available up to a maximum amount of ₹10,000.
24B
Section 24B of the Income Tax Act, 1961 states that interest on a home loan for purchasing a home or for construction and repair purposes is eligible for deduction. Moreover, this deduction is available on an accrual basis, meaning the interest payable for a year is eligible for deductions. This relaxation is available in two or more housing loans or houses
The aforementioned list is not exhaustive and other sections under Schedule VI A may apply to specific cases.
Existing/Old Tax Regime
During the presentation of the 2020 Budget, the government announced that individual assessees can opt to pay taxes as per the guidelines of the 'New tax Regime' or the 'Old tax Regime.' The new tax regime does not allow the assessees to claim all the allowances under Section 10 and Schedule VI A deductions, as listed above. However, the tax rates under the new regime are much lower. Opting for the old tax regime enables usual tax filing, allowing all the erstwhile exemptions under Section 10 and Schedule VI A deductions available to taxpayers earning a salary of ₹30 lakhs.
Tax Rate Slabs for Existing Tax Regime for FY 2022-2023
Given below are the income tax slab and the corresponding income tax rate for different age limits:
| | |
| --- | --- |
| Income Tax Slab | Income Tax Rate |
| Up to ₹ 2,50,000 | NIL |
| ₹ 2,50,001 – ₹ 5,00,000 | 5% above ₹ 2,50,000 |
| ₹ 5,00,001 – ₹ 10,00,000 | ₹ 12,500 + 20% above ₹ 5,00,000 |
| Above ₹ 10,00,000 | ₹ 1,12,500 + 30% above ₹ 10,00,000 |
New Tax Regime
The new concessional tax regime offers lower tax rates, but certain deductions like 80C, 80D, HRA, LTA, etc. are not given under this tax regime. It was introduced to provide greater freedom in investments outside government schemes.
Tax Rate Slabs under New Tax Regime for FY 2022-2023:
Note that the tax slabs under the new tax regime are the same for all taxpayers, irrespective of their age.
| | |
| --- | --- |
| Income Tax Slab | Income Tax Rate |
| Up to ₹ 2,50,000 | Nil |
| ₹ 2,50,001 – ₹ 5,00,000 | 5% above ₹ 2,50,000 |
| ₹ 5,00,001 – ₹ 7,50,000 | ₹ 12500 + 10% above ₹ 5,00,000 |
| ₹ 7,50,001 – ₹ 10,00,000 | ₹ 37500 + 15% above ₹ 7,50,000 |
| ₹ 10,00,001 – ₹ 12,50,000 | ₹ 75,000 + 20% above ₹ 10,00,000 |
| ₹ 12,50,001 – ₹ 15,00,000 | ₹ 1,25,000 + 25% above ₹ 12,50,000 |
| Above ₹ 15,00,000 | ₹ 1,87,500 + 30% above ₹ 15,00,000 |
Benefits under the new tax regime:
Some of the benefits of choosing the new tax regime are given below:
The introduction of the new tax regime has brought greater flexibility in investment choices for taxpayers. 
One can either choose the existing tax regime, which offers many tax deductions or choose the new tax regime offering lowered tax rates and no obligatory investments. 
The new tax regime has a higher number of tax slabs. Thus, the taxpayer will fall into a tax slab that is better suited to their income.
While many tax benefits of the existing tax regime will be foregone under the new tax regime, deductions under Section 80 CCD (2) are still applicable in the new regime.
Since the tax rates are lower in the new tax system, there is a possibility that the benefits of a lower tax rate may outrun the tax deductions one can get under the existing tax regime under specific investments, savings and payments.
Conclusion
In this case, opting for the old tax regime is generally considered more beneficial for most taxpayers. Accordingly, you can maximize your allowances and fully utilize the Schedule VI A deductions to the extent eligible and reduce your tax commitments. Although you can calculate your tax liability under both regimes, you should select the one that is more beneficial to you in terms of tax savings.
Frequently Asked Questions
Is it possible to have a NIL tax payable with a salary of ₹30 lakhs?
If your salary is ₹30 lakhs, it is not possible for you to have a NIL tax payable or no tax liability even if you claim all the allowances available under Sections 10 and all the Schedule VI A deductions. You may minimize your tax liability based on the eligible allowances and deductions applicable to your specific case but it may not be possible to have a NIL tax liability with an income of ₹30 lakhs per annum.
How much would be the in-hand salary for a gross CTC of ₹30 lakhs?
After claiming most of the eligible allowances and deductions by making an investment declaration with your employer at the beginning of the year, you may have a monthly take-home salary ranging from ₹90,000 to ₹1 lakh.
If I have to pay GST on all products and services I purchase, why should I be charged such a high amount of income tax?
It is important to always understand the difference between indirect tax and direct tax. While GST is an indirect tax, income tax happens to be a direct tax. Indirect tax is charged on products and services purchased by one and all irrespective of the income they earn. However, income tax is a progressive tax levied on the income earned and varies with the income levels. It is generally higher for high income individuals (HNI).