How to Open a Trading Account Online?
5 min read • Published 22 January 2023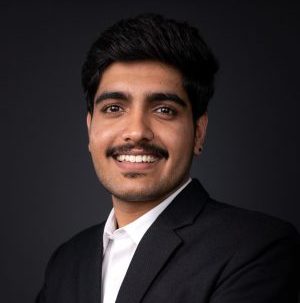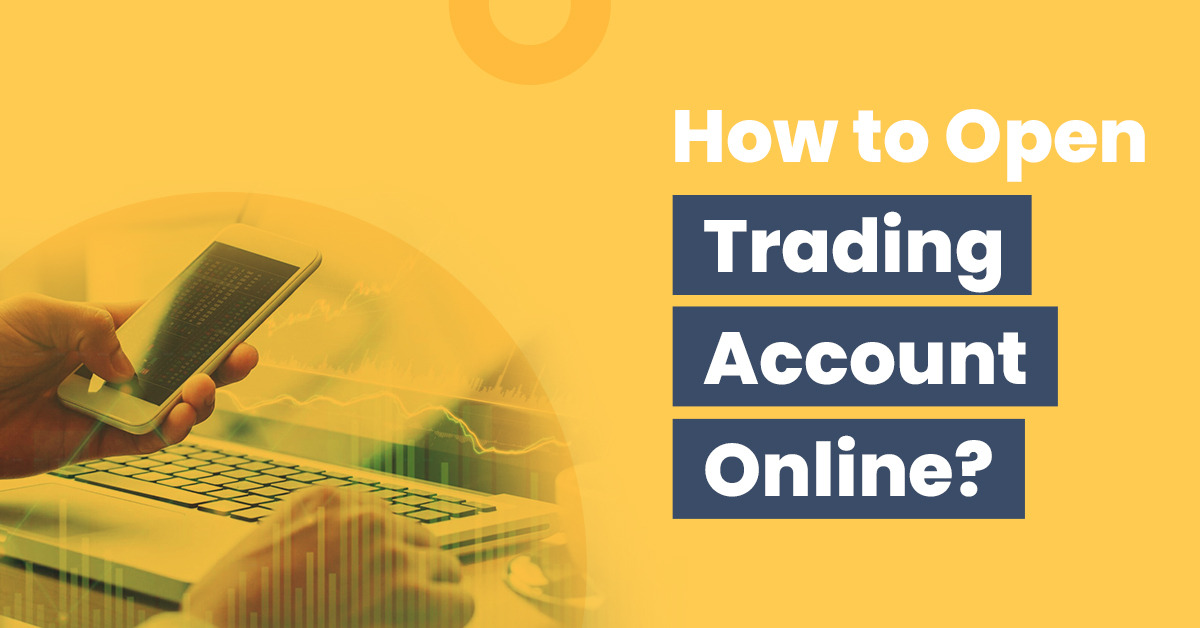 India has been gradually moving towards a cashless economy which is efficient, faster, and more secure. This is also visible through the introduction of online trading through a trading and Demat account. Selecting the best trading account might be a difficult task as there is a large number of stock brokers present online, providing the finest services.
So, let's learn how to open a trading account online in detail!
What Is a Trading Account?
A trading account is an interface required to buy and sell securities in the share market. It acts as a mediator between an investor and their Demat account.
Moreover, a trading account is not limited to stocks or shares, but you can purchase currencies, commodities, bonds, derivatives, and many more here. It also has the biggest benefit of providing online access to investors, who no longer need to run to banks or brokers to invest in securities.
What Are the Steps to Open a Trading Account Online?
The steps required to open a trading account online are:
Step 1: Consider top brokers or firms.
Many stock brokers in the market offer you to open a trading account but ensure that you select a good one. There are two types of brokers to choose from Traditional full-service brokers and discount brokers.
Step 2: Compare brokerage rates and the services provided
Every broker will charge you a certain fee to carry out your transactions. These charges can vary as some brokers provide additional services like advisory, research reports, etc. Hence, thorough research is needed to choose accordingly.
Step 3: Select and contact the broker for account opening.
Contact the selected stockbroker online and visit their account opening section. You can also get their customer service numbers and call them for any further recommendations or to solve any other service-related doubts.
Step 4: Fill up the account opening and KYC form
Now fill up the account opening form and provide the KYC documents using the following steps in a few minutes:
Visit the account opening section on the website.
Provide basic details like name, contact number, address, email, etc.
Upload your identity proof, address proof, and all other required documents.
Add your bank details and upload the KYC documents.
In some cases, in-person verification is required, while a short video does the job.
Lastly, E-sign the document using your Aadhaar-registered mobile number.
Step 5: The application verification process starts.
In this step, the online form for opening a Trading account is reviewed and verified at the broker's end. The details filled in the form are also verified with the documents. If any deviation is detected, the application can be rejected or cancelled. After the completion of this step, your account credentials will be generated.
Step 6: Get trading account details.
Once your account is opened, you will receive your login credentials and a confirmation. Now, you can access your trading account and buy and sell shares. However, before this, adding money to your trading account is necessary.
Step 7: Place an order for buying or selling stocks.
After your account is opened and money has been added to it, you can log in to your account and start buying and selling shares. You will also get a Power Of Attorney (POA) form which you may sign to authorise the stock broker to debit shares from your account.
What Are the Documents Required to Open a Trading Account Online?
The documents required to open a trading account using the online method are as follows:
Proof of Address
You can utilise any of these documents as your address proof: passport, driving licence, voter ID, Aadhaar card, bank statement, verified copies of electricity bills, etc. 
Proof of Identity
You can use any of the documents mentioned here as your proof of identity: PAN card, passport, driving license, voter ID, Aadhaar card, bank attestation, IT returns, etc.
Other Documents
Some other documents that you may need to open a trading account are photograph, signature on white paper, bank details (account number / IFSC code / cancelled cheque), and Income Proof (6-month bank statement / 3-month salary slip / net worth certificate / ITR or Demat holding statement/holding report).
Final Word
Since you know the steps to open a trading account, you can open one immediately and start trading. But before doing so, ensure you have all the documents necessary to open the account. However, always conduct thorough research while deciding on a broker before opening the account to avoid fraud. Moreover, being a beginner, you should invest in large-cap stocks to minimise risks.
Frequently Asked Questions
Can I start trading with 1 rupee?
As there is no minimum investment requirement to start trading in stocks, you can start trading in stocks with as little as ₹1. However, it will be subject to the availability of stocks currently trading at this market price.
Is online trading safe?
Although online trading is safe, sometimes there might be chances of facing fraudulent activities. However, this can be avoided if you open your trading account with a trusted and reputed broker.
What are the different types of trading?
The types of trading include intraday, positional, swing, scalping, and many more. All of these types of trading have different features. However, intraday trading is the most famous among new investors.
Is trading and Demat account the same?
No, a trading account and a Demat account are not the same. A trading account provides the platform to buy and sell shares in the stock market, whereas a Demat account holds the shares and securities electronically.