How to Open A Post Office Account? Methods, Benefits
9 min read • Updated 16 November 2023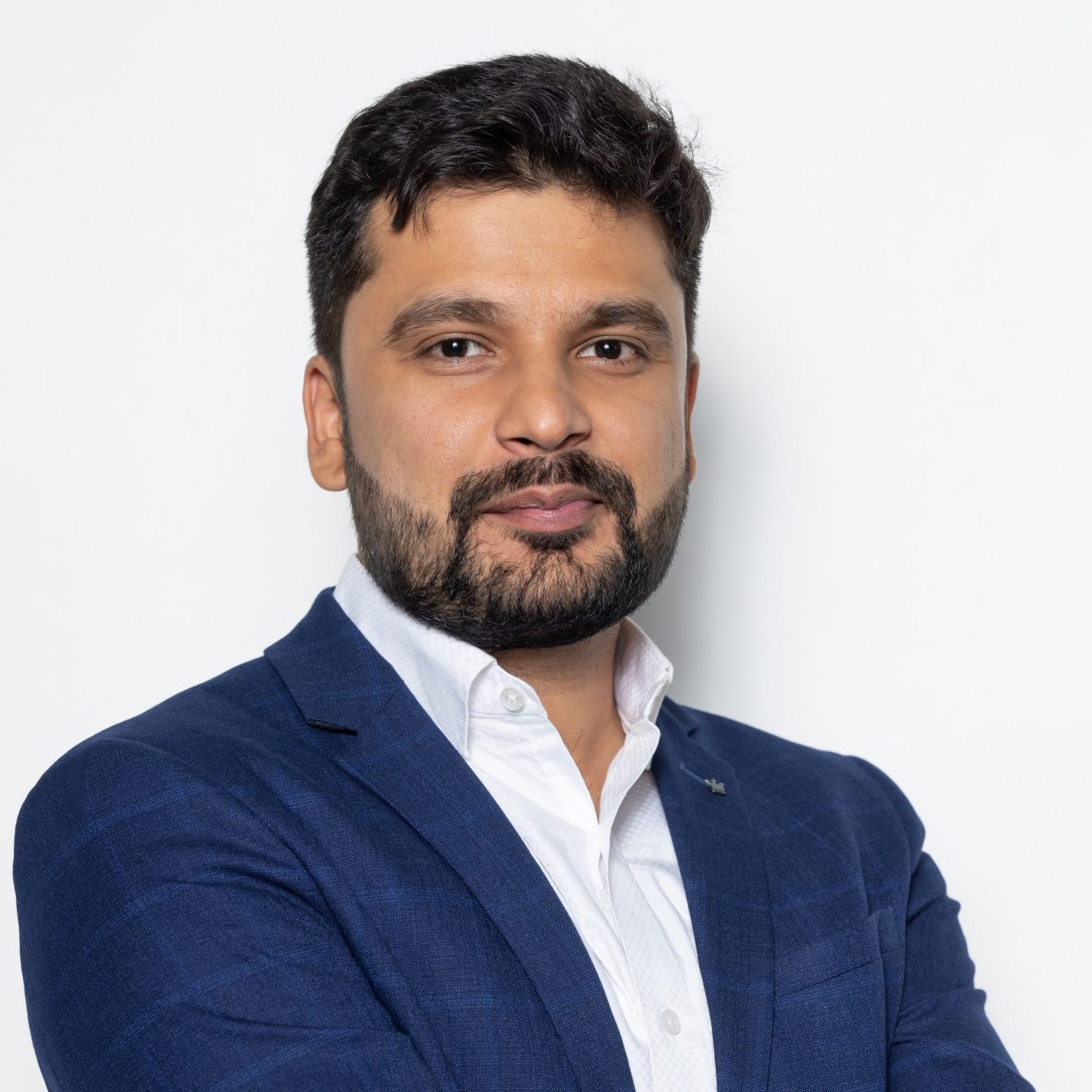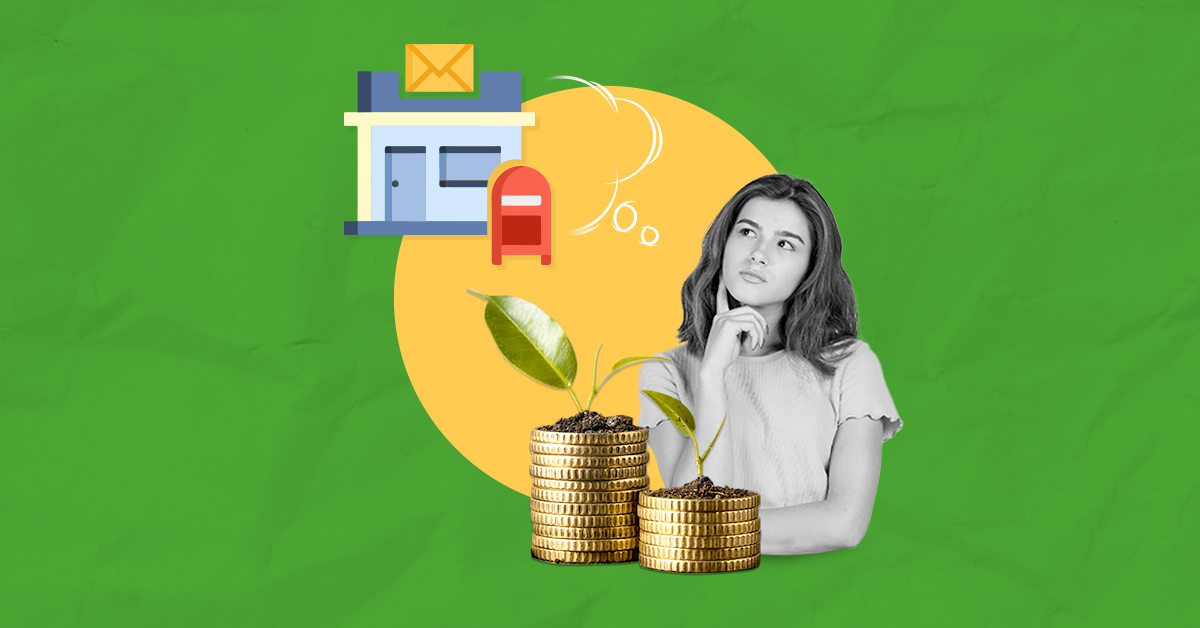 The Department of Post is among India's oldest and most trusted financial institutions. When most of us think about buying stamps and mailing letters, we think about the post office. But it is also where you can open up accounts, invest, and save money. It offers various financial services, including savings accounts, fixed deposits, and money transfers.
In today's digital age, you have the convenience of opening a post office account from the comfort of your home through online registration, or if you prefer the traditional way, you can still do so by visiting a branch. The process is straightforward, catering to every Indian citizen with minimal documentation required. We recognize the critical role that post office accounts play in financial inclusivity and security. Our blog will walk you through the steps for both online and offline account openings and highlight the array of benefits that come with a post office savings account.
Opening a Post Office Savings Account (Online & Offline Method)
If you are looking for a safe and convenient way to manage your finances, you may consider opening a post office account in India. A post office account is a type of bank account offered by the Department of Post. It is a safe and secure way to keep your money, and the opening process is straightforward. Let's take a look at both methods starting off with the online method:
Online Method
Initiate the Process: Begin by accessing the official website of the Department of Post. Ensure you have a valid email and mobile number ready for registration.
Register Your Details: Create your account on the India Post portal, setting up a secure password as part of the process.
Select Account Type: Navigate to the account opening section and choose the kind of savings account that aligns with your financial goals.
Fill in the Application: Download the application form, complete it with your personal information, Aadhaar number, and bank details for setting up transactions.
Documentation and Verification: Upload the necessary documents. Once submitted, the post office will review them to confirm your details.
Activate Your Account: Make the initial deposit online. Your account will typically be activated within two business days, and you'll receive confirmation via email.
The India Post Payment Bank account online opening process can be done with the help of a mobile app through which online account monitoring will become extremely easy for you.
Offline Method
If you're an individual that prefers a more hands on approach, an offline method of opening the account will be perfect. Here's how you can open an offline account:
Visit Your Local Post Office: Obtain the necessary savings account application form in person.
Prepare the Documents: Have your identity and address proof such as Aadhaar and PAN card handy, along with a recent passport-sized photograph.
Complete the Form: Fill out the application thoroughly, attaching your photograph where required.
Submission and Deposit: Hand in your completed form along with the necessary documents and the minimum required deposit.
Account Activation: The post office will process your application. Expect to have your account ready and operational within a week or so.
Features of a Post Office Savings Account
Minimal Balance Requirements: The Post Office Savings Account stands out for its accessibility, requiring a mere Rs. 500 as the minimum balance. This low threshold makes it an attractive option for a wide range of savers, from those just starting out to those looking to maintain a simple, no-frills savings avenue.
No Upper Limit on Balance: Unlike some financial instruments that cap the balance you can hold, the Post Office Savings Account offers the freedom to accumulate as much as you wish without any upper ceiling. This unrestricted balance limit opens up possibilities for substantial wealth accumulation over time.
Competitive Interest Earnings: Savers benefit from a yearly interest of 4.0% on their balances, a rate that's competitive with many savings accounts offered by traditional banks. This interest is calculated on the minimum balance between the tenth and the last day of each month, ensuring that your money steadily grows.
Unrestricted Access to Funds: Account holders are granted the flexibility to make withdrawals at their convenience. This means that your funds are not just growing, but they're also readily available to you whenever you need them, providing both growth and liquidity.
Unlimited Withdrawals: With no restrictions on the number or amount of withdrawals, savers enjoy unparalleled access to their funds. This feature is particularly useful for those who may need to dip into their savings regularly, ensuring that the money is there when it's needed most.
Benefits & Features of Post Office Savings Account
Government-Guaranteed Security: Your savings are safeguarded by the government, providing a stable and secure financial foundation.
Nationwide Accessibility: With an extensive network of post offices, accessing your savings account is convenient, making deposits and withdrawals a breeze.
No Hidden Fees: The account is cost-effective, with no monthly maintenance charges, allowing your savings to accumulate without unnecessary deductions.
Assured Returns: Enjoy guaranteed returns on your deposits, making your investment risk-free and reliable.
Nomination Facility: Assign a nominee to ensure that your savings are seamlessly transferred to your loved ones in your absence.
Flexibility in Operation: The account caters to everyone, from minors who can learn about savings early, to adults who can switch between individual and joint accounts as needed.
The Post Office Savings Account Scheme is a savings plan that provides many other numerous benefits to account holders. For instance, account holders can avail of interest-free loans, accident insurance, and life insurance. In addition, they can also enjoy the facility of online banking and 24-hour ATM access.
Eligibility For Opening a Post Office Savings Account
Primary Requirements: The account can be initiated by any individual who is a resident of India and has attained the age of majority, set at 18 years.

Minors: Children aged 10 and above are eligible to open an account in their own name, which they can manage independently. Those under 10 require a guardian to oversee the account.

Joint Accounts: Savings accounts can be jointly held by two or three adults, offering flexibility in management and access.

Guardianship: Accounts for minors or individuals who are unable to make financial decisions due to mental incapacity can be opened and managed by a legal guardian or parent.

Nationality: The facility is primarily for Indian nationals, ensuring that the benefits of savings and financial security are accessible to citizens.
Interest Rate of Post Office Savings Accounts?
The post office interest rate in India is decent, and these accounts are becoming increasingly popular as a result. The interest rates on post office savings accounts in India vary depending on the account type, but the current rate for the same is 4.0% per annum.
The government calculates the interest rates for post office saving accounts on a yearly basis. They get compounded yearly, generating decent returns for the account holders. If you're looking for a safe and reliable place to save money, a post office savings account may be just what you're looking for, given the reasonable post office interest rate.
Post Office Savings Account Login
With India Post's Savings Account having a digital presence, that automatically calls for passwords and login procedure to well protect your info. That being said, let's take a look at the different particulars when it comes to the Savings Account login procedure.
Activating Indian Post Internet Banking (New Users)
Begin by visiting the official India Post website.
Navigate to the 'New User Activation' section found on the site.
You will need to provide some basic information such as your account ID and customer ID.
After the submission of details, India Post will grant you a unique User ID for future logins.
Banking Login Process for Post Office Savings Account
Return to the India Post website, this time heading to the e-Banking segment.
Enter the User ID you received upon the completion of your activation.
Successfully submitting your User ID will take you to your account portal where you can manage and oversee your savings online.
Withdrawal From a Post Office Savings Account
Just like any other bank account, withdrawals can be made from a post office savings account, with the two conditions being satisfied, that is having a minimum balance of Rs. 50 across generic savings accounts, and Rs. 500 in the case of a cheque facility.
Conclusion
The process of opening a post office account is simple, which means it can be done from the comfort of your home. All you need is a basic understanding of the account opening process, an internet connection, and the required documents. These steps will enable you to open a post office account successfully.
FAQs
How can I open an account in the Post office?
To open an account in the Post office, you will need to fill out a form and submit it to the office. You will also need to provide identification documents, such as a passport or driver's license.
What types of accounts can I open in the Post office?
There are various types of accounts that you can open in the Post office, including savings accounts, current accounts,  term deposits, etc.
What are the requirements for opening an account in the Post office?
The requirements for opening an account in the Post office include being at least 18 years of age and presenting valid identification documents. Guardians can open an account on behalf of minors.
What documents do I need to open an account in the Post office?
You need to bring valid ID proof (PAN card, passport, driving license, etc.) and proof of address (ration card, utility bill, etc.) to open an account in the Post office.
How much does it cost to open an account with the Indian Post?
There is no charge for opening an account with the Indian Post.
What proof do you need to Open a Post Office account?
To open a Post Office account, you need valid ID proof (like a PAN card or passport) and address proof (like a utility bill or ration card).
Can I transfer my POS account from one Post Office branch to another?
Yes, you can transfer your Post Office Savings (POS) account from one branch to another.
Do post office savings accounts allow the account holder to have a debit or ATM card?
Post office savings accounts provide the facility for a debit or ATM card for easy access to funds.
Can I open a post office account online?
Yes, you can open a Post Office account online through the India Post official website or mobile app.