How to Open a Commodity Trading Account in India?
6 min read • Published 22 January 2023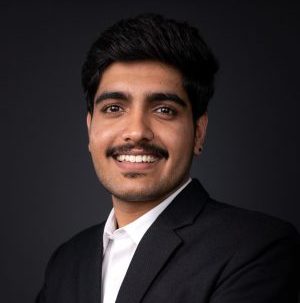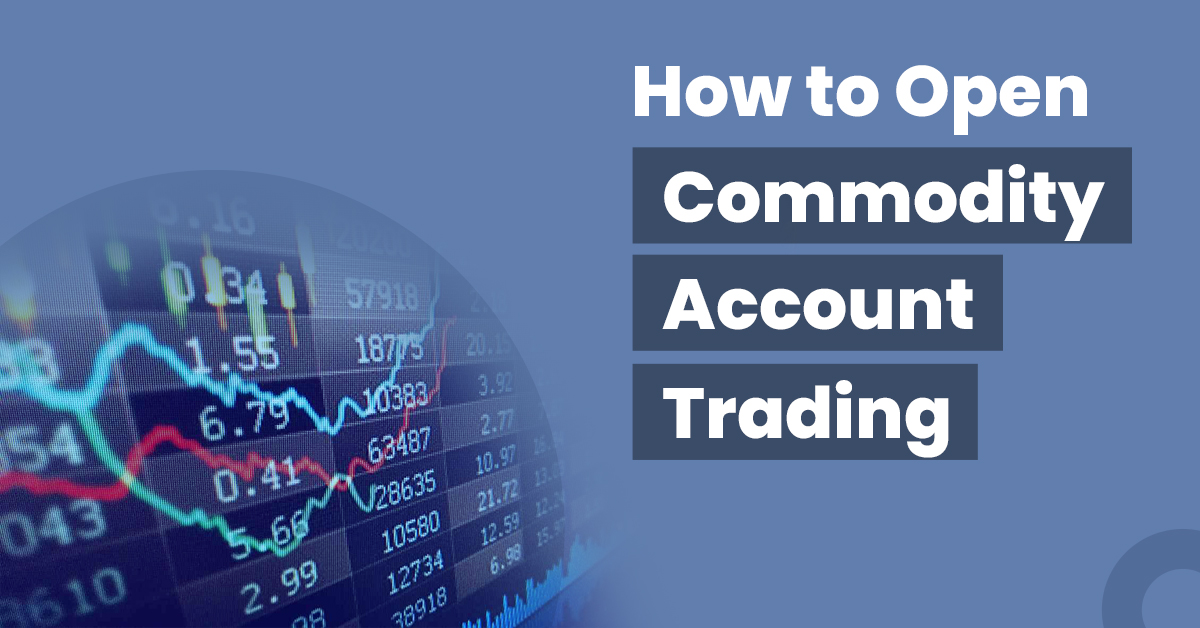 Investing in commodities is an excellent way to diversify your portfolio and take advantage of the rising inflation rates. However, commodity trading can be challenging if you are new to this space. Thus, you need to be aware of all its aspects in order to make wise investment choices.
Keep reading this blog to know more.
What Is Commodity Trading?
Commodity trading is the process by which you can buy and sell commodities and their derivatives products. This may include the following:
Metals 
This includes precious metals like platinum, gold, and silver. Metals used in manufacturing and construction activities, like iron, nickel, copper, aluminium, etc. are also included in this category.
Primary Agricultural Products
This category includes agricultural products like cotton, sugar, grains, oilseeds, cocoa, etc. Commodity markets help with the price discovery of agricultural products.
Energy Goods
Any kind of goods that are used to generate energy in households and industries like crude oil, natural gas, coal, ethanol, electricity, and more.
Environmental Commodities
This includes white certificates, carbon emissions or carbon credits, renewable energy, etc.
Types of Commodity Markets:
There are two types of commodity markets in which you can trade these items. They are as follows:
Spot Market
A spot market is a place where you can trade commodities on the spot in exchange for money. The advantage of this market is that it provides immediate delivery. They are also known as physical or cash markets.  
Derivatives Market
The derivatives market of India consists of futures and options. It leverages the spot market as an underlying asset and gives control to the buyer to buy in the future for a predetermined price. On contract expiry, the commodity is physically delivered.
How to Open a Commodity Trading Account?
Nowadays, you can open a trading account online in a few easy steps, as discussed below:
Step 1: Visit your preferred broker's website and open the commodity trading account application form. 
Step 2: Fill up the form with all the necessary details and provide documents such as an Aadhaar card, PAN Card, etc. 
Step 3: You need to sign a member-client agreement on a non-judicial paper and get it stamped by the legal authority. Attach this to the form along with the required income proofs or IT returns. 
Step 4: Provide your Demat account details for linking it to your commodity trading account. 
Step 5: Submit an internal margin deposit cheque. 
Step 6: Pay the account activation fees. 
Once all these steps are complete and you pay the account activation fees, the broker will take some time to verify your documents and activate the account. This processing time tends to vary across firms. After your account gets activated, you will receive the trading ID and account details.
After this, you can log in to your broker's website or app and set a new password. Moreover, you must also check the initial margin amount and report to your broker in case there are any discrepancies.
What Are the Benefits of Online Commodity Trading?
Some of the benefits of online commodity trading are as follows:
Portfolio Diversification
Commodities are an individual asset class with exposure to items like gold, silver, platinum, etc. Thus, they can serve as an effective form of investment to diversify your portfolio and reduce the overall risk.
Protection from Inflation
The values of commodities often rise at par with inflation. Thus, investing in them can be an excellent way to protect your investments from this market factor.
A significant benefit of investing in commodities is that they offer high liquidity. You can sell your holdings at any point in time in the spot market. In addition, you can also use derivatives to sell them on a particular date in the future at a predetermined price.
Nowadays, commodity trading is mostly conducted online. The prices of goods are available for everyone to view, reducing the chances of discrepancies. Moreover, the identities of buyers and sellers remain anonymous, thus facilitating the transparent discovery of prices.
Things to Keep in Mind Before Trading in Commodities:
Here are a few things that you must keep in mind before getting involved in commodity trading:
Selecting the Appropriate Broker and Exchange Platform
When you select a broker, make sure that they offer all the required services and have good liquidity. Doing so will negate your worry about finding buyers or sellers. Moreover, it is also advisable that you take note of the brokerage fees. Brokers levy a charge for every successful transaction on their platform, and it tends to vary across different firms.
The brokerage you choose must have a comprehensive and easy-to-use platform that you can access via both computer and smartphone. Furthermore, they should also have excellent customer support.
Commodities Are Cyclical and Highly Volatile
Another essential thing to keep in mind is that commodities are cyclical in nature. They work on the universal principles of demand and supply. Thus, their values can be affected by geopolitical events. So, while investing in commodities, you can invest your funds depending on the commodity cycle and your risk appetite.
Moreover, commodities are highly volatile. Therefore, you are advised to conduct thorough market research and monitor your position, especially during times of war, pandemic, global crisis, etc.
This Market Trades for Longer Hours
The commodity markets stay open for longer hours, i.e., from 9 AM to 11:55 PM. This is done intentionally so that commodity prices in this country match with those in the US and European markets. Thus, you need to spend long hours to secure the best deals.
Final Words
When it comes to commodity trading, there are pros as well as cons. So, you should consider both sides before making an investment. Moreover, experts suggest conducting a thorough market analysis and watching out for the price influencing factors before allocating your funds.
Frequently Asked Questions
What is the difference between commodities and goods?
You can purchase commodities as raw materials to make finished goods. On the other hand, goods are the finished products that one receives after the value is added to commodities.
What are the major commodity trading exchanges in India?
Multi Commodity Exchange of India (MCX), Indian Commodity Exchange (ICE), and National Multi Commodity Exchange India (NMCE) are some of the major commodity exchanges in India. 
Do I need a separate Demat account for commodity trading?
Yes, you need a separate commodity Demat account as well as a commodity trading account to invest and trade in these assets.